10 PlayStation 3 classics you can finally play on PC with PlayStation Now
All the essential exclusives you've missed over the last decade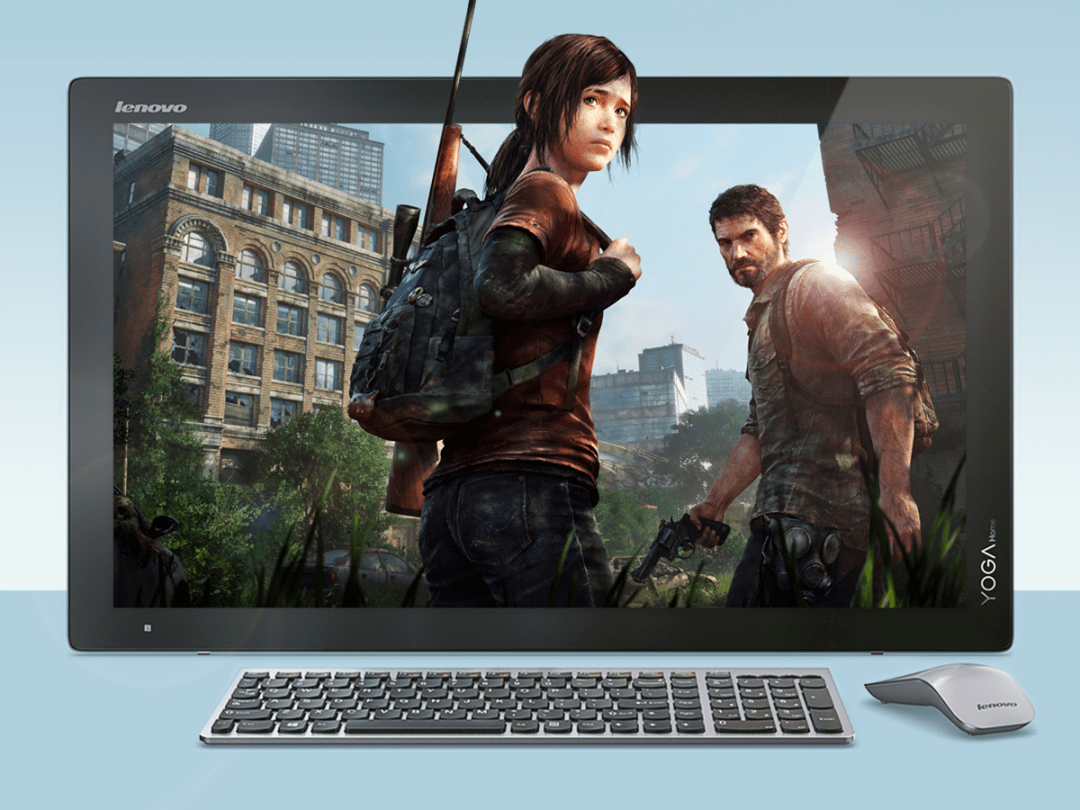 If you picked the PC as your gaming destination long ago, then you've sadly missed out on some absolutely brilliant PlayStation games along the way. But now you can make up for lost time.
Starting today, Sony's PlayStation Now service is available for Windows PCs in the UK and a couple other countries, with a wider launch to come. And that means you have the fresh ability to tap into 400+ PlayStation 3 games without need for a console under your TV.
PlayStation Now uses the power of the cloud to stream full games to your computer, and if you've got a strong, reliable connection then the quality is almost as strong as if you were running the game natively on your box. Almost. Come on, you can deal with the occasional stutter or glitch if it means catching up on some of the best games of the last decade, right?
Planning on digging through the Now library? Here are 10 of our favorite PlayStation exclusives from the last generation that we've never been able to play on a PC before now. Enjoy!
1) The Last of Us (2013)
When we went through and picked our favourite games from every PlayStation platform back in 2014, The Last of Us topped the list. So yes, we obviously think this is the first game you should play if you're just coming into PlayStation 3 library with PlayStation Now.
The Last of Us is a culmination of Naughty Dog's immense talents, showcasing a lived-in world filled with mature characters under duress, all while keeping the action and stealth taut and the whole thing incredibly bleak. It's grim yet spectacular, and a game that everyone should experience at some point.
2) Uncharted 2: Among Thieves (2009)
It might seem excessive to start this list with two games from the same developer, but over the last decade there's been no studio more synonymous with PlayStation – and arguably, no character more linked with the brand than adventurer Nathan Drake.
The first three Uncharted games are all on Now, and it's worth running through the whole trilogy. But if you're unsure and want to see what all the fuss is about, Uncharted 2 is easily the best of the bunch. It's incredibly intense – startlingly so at times – with amazing adventuring and brilliant presentation. Uncharted 3 is nearly as strong, while the original game is a bit patchier.
3) God of War III (2010)
God of War elevated the hack-and-slash action genre, refining the mechanics and implementing a dazzling combo system, all while adding plenty of personality with its aggro anti-hero, Kratos. And you'll find six different entries on PlayStation Now, including the remastered originals and a couple of PSP ports.
While those first two PS2 entries are where it all began, we'd nod to God of War III as the high point of this collection. It was the first PS3 game and still one of the most amazing experiences on the system, delivering massive boss battles and huge peaks amid the blistering combat.
4) Journey (2012)
After three rather violent experiences on this list, here's a fourth… No, not really. Journey is instead a majestic little game that finds you wandering quietly across a mesmerising desert.
You might cross paths with another player, or you might not; in any case, you won't have any means of traditional communication. Instead, the two of you can simply soak in the beauty together and solve the light puzzles in this beautiful world. It's meditative and magical and serves as a showcase of how wide and amazing the PlayStation library really can be. The studio's previous game, Flower, if also worth checking out.
5) Shadow of the Colossus (2005)
Shadow of the Colossus actually started life on PlayStation 2, but this remastered PS3 edition helps preserve one of the most memorable games we've ever played on any system. Like Journey, it's a beautiful experience, albeit a very different one from that game.
This fantasy adventure sends you out into the world as a young man who must seek out 16 massive monsters in the world and destroy them, with the entire experience revolving around those core boss battles. It's stunning, heartbreaking and powerful, despite some admittedly clumsy mechanics.
6) Katamari Forever (2009)
The original Katamari Damacy will always be the best: the insanely weird trash-ball-rolling game was one-of-a-kind when it launched, whereas later entries felt like they were trying a little too hard to match that level of silliness.
That doesn't mean they're not great fun, though, so with the PS2 original absent here you should console yourself with the later Katamari Forever instead. The premise is gleefully wacky – you control a galactic prince charged with rolling up certain items in the world into your ever-growing garbage heap – and the experience is delightful.
7) Ratchet & Clank Future: A Crack in Time (2009)
PlayStation never really had a de facto mascot after Crash Bandicoot (maybe Nathan Drake?), but Ratchet & Clank could've easily filled the role. Insomniac's duo provided some of the best platform-action fun of the last decade-plus, and A Crack in Time is an ideal showcase for their talents.
Ratchet wields an array of silly blasters and a giant wrench, while robot Clank can solve puzzles – together, they'll lead you through an intergalactic adventure that's funny, satisfyingly frantic, and breathtakingly gorgeous all the while.
8) Ico (2008)
The spiritual sibling of Shadow of the Colossus, Ico is another PS2 favourite that has been remastered for PS3 and PlayStation Now and which absolutely has to be experienced at least once.
As a young horned boy, you'll wordlessly guide a princess through a castle, literally tugging her along and letting go only to solve puzzles and battle enemies. As with Colossus, the game can feel frustratingly awkward at times, but the quest is so artful and sensationally beautiful that you can't help but see it through.
9) Sound Shapes (2012)
When you think of music games from the past few years, your mind probably darts to Rock Band and Guitar Hero. That's understandable – but you're missing out one of the very best in Sound Shapes.
A totally different game to its more illustrious siblings in both tone and approach, Sound Shapes doesn't have instruments. In fact, it's more of a platform game than a rhythm one, challenging you to roll and leap through levels based on and intertwined with music from the likes of Beck and Deadmau5. The ability to create and share your own stages adds to the fun. Just make sure you play it with headphones on.
10) Hot Shots Golf: Out of Bounds (2008)
Golf isn't always the most thrilling of sports, but Hot Shots Golf is arguably the most amusing way to experience it with a gamepad. Sony's cartoonish series has been a favourite since the PSone days, and Hot Shots Golf: Out of Bounds marks the high point of the franchise.
Why? Well while retaining the approachable three-click meter system for blasting shots on to the fairway or sinking a long putt, Out Of Bounds also offers a more advanced swing option and brings a welcome graphical upgrade to the courses. Granted, that was eight years ago, but it's actually stood the test of time very well and is worth playing even if you're not a huge golf fan.