The 2016 indie games you don't want to miss
UPDATED! We've added four new games to our indie wish list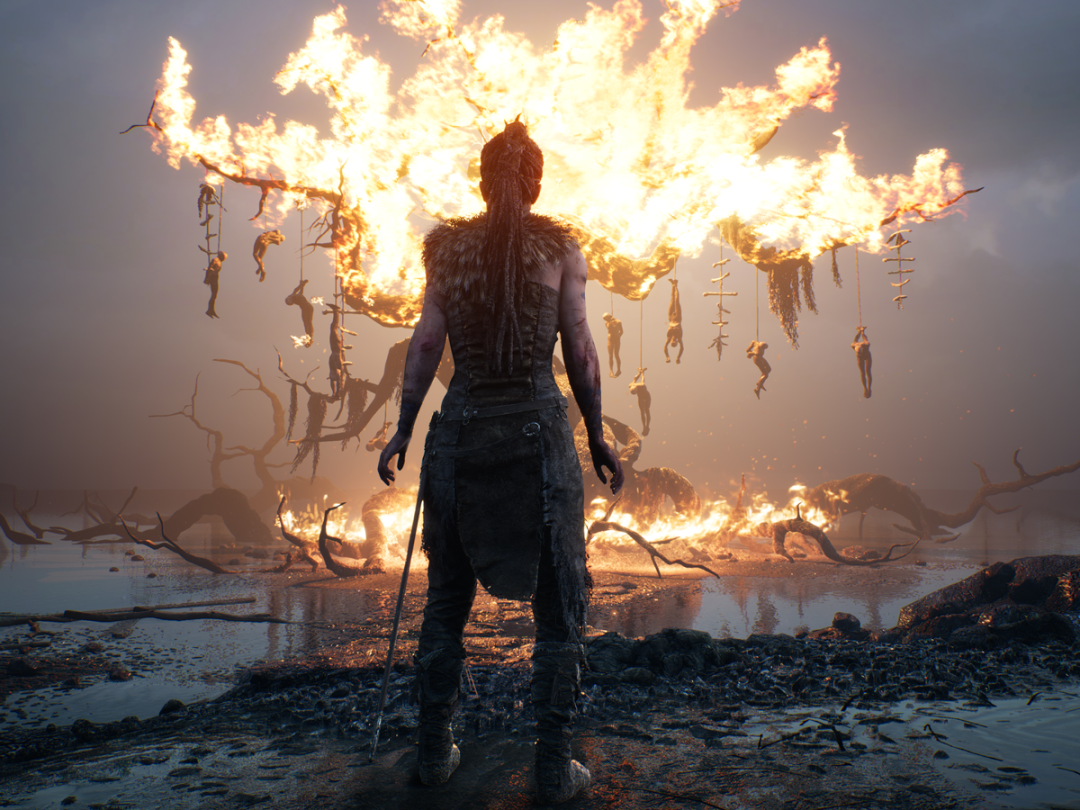 2015 was a fantastic year for independent games, as evidenced by the release of hugely inventive and genre-bending titles such as Her Story, Kerbal Space Program and SOMA – but 2016 just might top it.
With Jonathan Blow's The Witness and Hyper Light Drifter, we've already seen the releases of two of the year's most anticipated indie games, but don't worry: there are plenty more to come. We've picked out ten of the titles that have most piqued our interest, ranging from mind-bending puzzle-solving to blood-drenched brawling.
By the way, if you've noted one or two glaring omissions from our selection below (*cough* No Man's Sky *cough*), it's probably because they're so darn exciting that they've transcended the indie tag and made it onto our overall most anticipated games list. By all means check it out, but not before you've perused this round-up of the gaming underdogs most likely to win your heart in 2016.
N.B. at this point, just about every game here is listed only as due for release this year. As more accurate dates are announced, we'll update accordingly.
ARK: Survival Evolved
It's everybody's dream: to live on a deadly island populated by dinosaurs and hostile humans. Or is that just me? Anyway, that's the idea in this multiplayer adventure/survival title, which maroons you, in full amnesiac Robinson Crusoe mode, on a perilous landmass around 36 square kilometres in size.
You must explore, gather materials and food, build a shelter, plant crops and defend yourself against the wildlife and other players alike using improvised, constructed and found weapons. You can also tame dinosaurs in order to ride them – including beasts that soar through the air or swim in the ocean – and team up with other players to complete goals together. And yes, we know: you may have already played ARK. It's already available, in early access form, on all formats aside from the PS4. But that's far from the finished article, and you won't get that until it's released later this year.
Formats: PC, Mac, Xbox One, PS4
Release date: 2016
The Turing Test
According to Alan Turing, the yardstick for determining if a computer is truly "intelligent" is its ability (or lack of ability) to fool a human into thinking it is another human, rather than a machine. And that's one inspiration for this first-person sci-fi puzzler – the other looks to be Valve's Portal series. As with Portal, it appears that Derby-based developer Bulkhead has made The Turing Test a puzzler that reveals a compelling story as you make your way through its trials. We can't wait to get tested.
Formats: PC, Xbox One
Release date: 30 August
The Long Dark
You might have already played The Long Dark, because it's been available through Steam Early Access and Xbox One Game Preview for some time – but it's (probably) getting a full release later this year, in which the game's current sandbox mode will be bolstered by a proper story.
Set in the Canadian wilderness after a geomagnetic event has torn civilisation asunder, it's a first-person open-world game in which your main goal is simply survival against a scarily long list of potential hazards: starvation, thirst, exposure, fatigue and the local wildlife. You'll be searching for supplies, hunting for food, scavenging for objects and seeking shelter, and basically trying to stay alive for as long as possible. Succumbing to a threat causes permadeath (i.e. your save will be deleted and you'll have to start a new game), but the sheer number of variables means no two playthroughs will be alike.
Formats: PC, Mac, Xbox One
Release date: available now on Steam Early Access and Xbox One Game Preview. Full game due later in 2016
Mother Russia Bleeds
If you're old enough to remember (and miss) the likes of Streets of Rage, Double Dragon and Final Fight, Mother Russia Bleeds is ready to spark your nostalgia. It might then pour petrol on it and stamp on its face, but that's just because it's one of the most OTT gory games we've ever seen.
A side-scrolling beat 'em up that supports up to four players and takes place in an alternative history USSR, it features more stabbings, limb-snappings and head-crushings than all five seasons of Game of Thrones, all rendered in a garish, pixellated retro style that appears to have been fed through an imaginary Instagram "Narco-Haze" filter. If you loved Hotline Miami's balls-out take on top-down shooters, Mother Russia Bleeds appears to be the same for classic 80s and 90s brawlers.
Formats: PC, Mac, PS4
Release date: 2016
Cuphead
It's Gunstar Heroes meets Steamboat Willie! Cuphead is a run 'n' gun platform game with a distinctive 1930s cartoon art style. And those authentic looks didn't come easy: every frame of animation was hand-drawn, inked and coloured, just like in traditional animation; even the in-game text comes via the brush of a professional sign-painter.
The gameplay is frenetic, with some platform sections and a strong focus on tough-looking boss battles, but if you want to make things a little easier, you'll be able to team up with a friend to tackle Cuphead in co-op.
Formats: PC, Xbox One
Release date: 2016
Gang Beasts
Party multiplayer games – those designed to be played by a bunch of mates in the same room rather than over the internet – have become something of a rarity in recent years, but Gang Beasts looks set to revive the trend in some style.
Up to four players brawl in hazard-strewn arenas, complete with hilarious physics-driven movements. You're able to grip any part of an opponent, meaning the fights quickly become hilarious wrestling matches in which the combatants drunkenly stagger about, grabbings arms, legs and heads as they attempt to gain an advantage over opponents. Look, our description doesn't do the sheer ridiculousness that ensues justice – just watch the trailer above.
Formats: PC, Mac, PS4
Release date: 29 August
GNOG
Even by indie standards, GNOG has an unusual premise – you must interact with giant, brightly-coloured monster heads, each of which has a universe sitting in the back of its skull. The idea is to spin the heads back and forth, changing things on one side and exploring the effects that has on the other.
There are elements of adventure and exploration here, and the fact that it's compatible with PlayStation VR only adds to the intrigue – little wonder that Sony is making a pretty big deal of GNOG being a console exclusive on PS4.
Formats: PS4 (coming to Steam and iOS later)
Release date: 2016
We Happy Few
Set in an alternative 1960s in which Great Britain is under dystopian rule and its population kept content and subdued by hallucinogenic drugs, this first-person adventure looks to blend RPG and survival horror as you attempt to escape the clutches of your fellow citizens and escape the town of Wellington Wells.
With a look and feel influenced by fictional works like Brave New World, 1984, A Clockwork Orange and The Prisoner, as well as other games like BioShock and Don't Starve, We Happy Few seems less a first-person action game than one in which players must struggle to survive in a deadly environment – one that is, in part, procedurally-generated, meaning no two playthroughs will be exactly the same.
Formats: PC, Mac, Xbox One
Release date: Available now on Microsoft Game Preview and Steam Early Access. Full game launching later in 2016
Hellblade
Brit developer Ninja Theory's followup to DmC: Devil May Cry has been described as an "independent AAA" game, and if you watch the trailer above you can see why – its visual and audio production values seem closer to that of huge publishers' titles than your typical indie game.
Hellblade's subject matter isn't what you'd describe as typical mainstream fare, though. This is a game about mental illness, with protagonist Senua experiencing psychosis, depression and anxiety that manifest themselves as entities within the game's hellish world.
As you'd expect from Ninja Theory's previous work (the aforementioned DmC, as well as Heavenly Sword), Hellblade is a third-person hack and slash action game with a focus on swordplay. It promises to be something special.
Formats: PS4, PC
Release date: 2016
Overland
It may be from the team behind beloved mobile endless runner Canabalt, but Overland is a totally different type of game. Somewhat reminiscent of the squad-based tactical sections of XCOM, it's a survival game with procedurally-generated one-screen levels. In each of these screens, your group of survivors must fight off creatures and gather essential supplies as they travel over the post-apocalyptic remains of North America.
The variety of Overland's levels seems set to ensure that no two playthroughs will be the same, and its focus on making tough choices – ones in which you're forced to look for the "least bad" outcome rather than the best – promises to make it something of a nail-biter.
Formats: PC, Mac
Release date: 2016