5 things you need to know about the new 2020 iPad Pro
New chip, better cameras, a revamped keyboard and lower pricing — and it's got LiDAR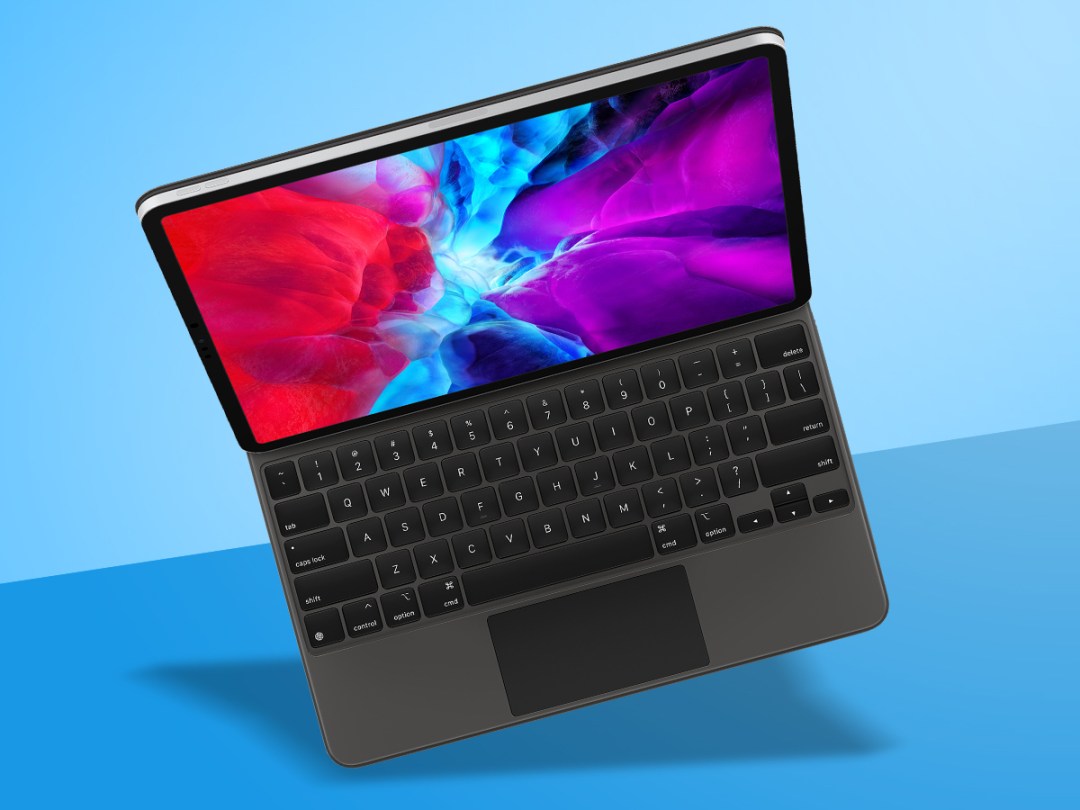 Back in 2018, we made happy noises about the iPad Pro, and it's still one of the best things Apple's ever made. The sleek design and sheer power make good on the original iPad's promise, resulting in an ideal device for work and play.
Until now — because Apple's released a new one, consigning the 2018 model to oblivion. The revamped tablet still has the same fab looks and superb display, but there are some important changes. So what are they? These are they:
It's blazingly fast
Last year's iPad Pro was a powerful beast, able to scythe through 4K video edits in a manner that surprised pro editor Jonathan Morrison, almost instantly apply AI fixes to photos, and feed a Korg Gadget obsession .
Apple says this latest model is even more powerful. The A12Z Bionic chip, with its eight-core GPU and powerful Neural Engine, offers the "highest performance ever in an iPad". This is further boosted by 60% faster LTE, faster Wi-Fi, and battery life of up to ten hours.
You get new cameras and mics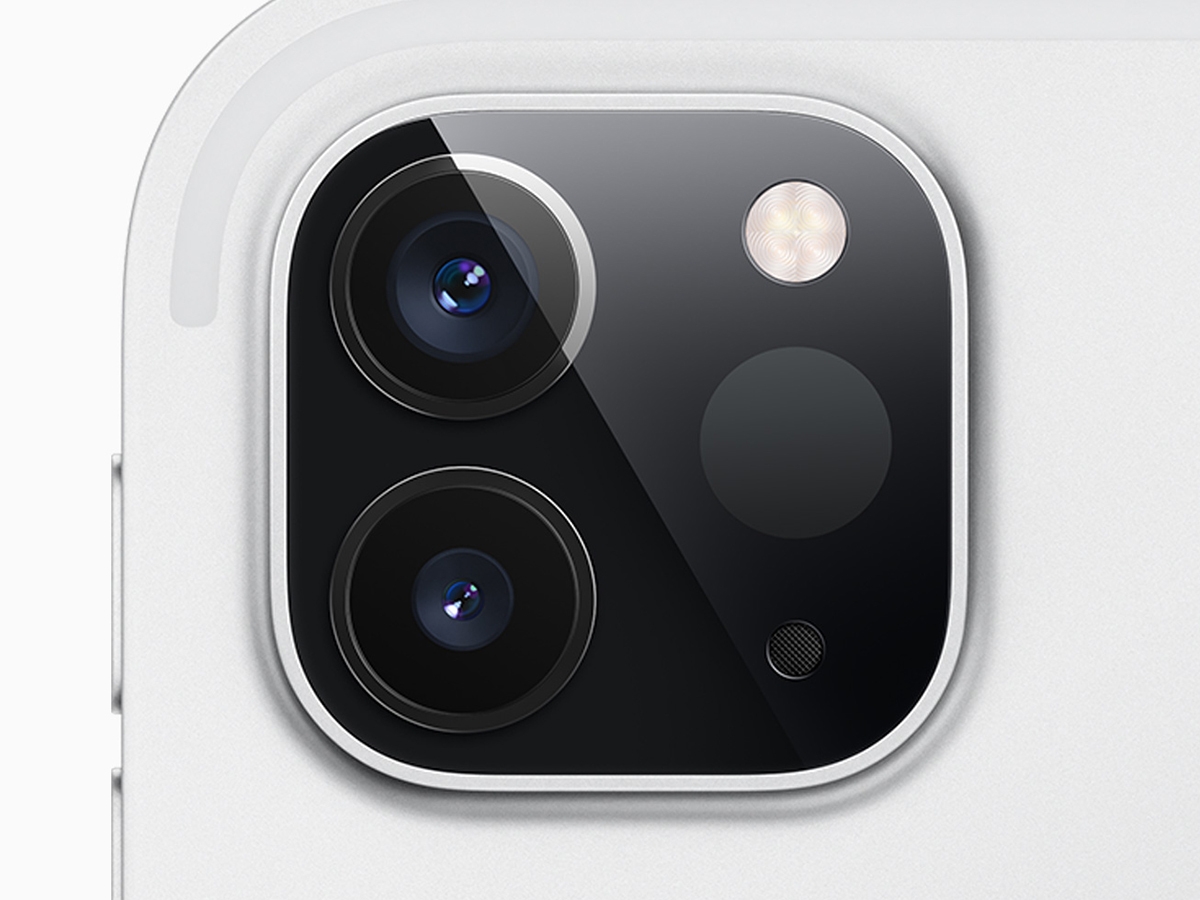 Whether you're a full-on creative type, or just happily use an iPad to shoot the odd snap and videochat with friends, you'll appreciate the revamped camera system and mics.
For stills and video, there's a 12MP wide and 10MP ultra wide set-up. This isn't far off what you get with the iPhone 11, and the ultra wide gives you a fighting chance at filming wider fields of view.
When capturing audio with an iPad, you can now make use of five mics Apple refers to as "studio quality", which reportedly capture "super clean audio and the quietest details". So no mumbling obscenities under your breath when recording that next podcast!
It's got LiDAR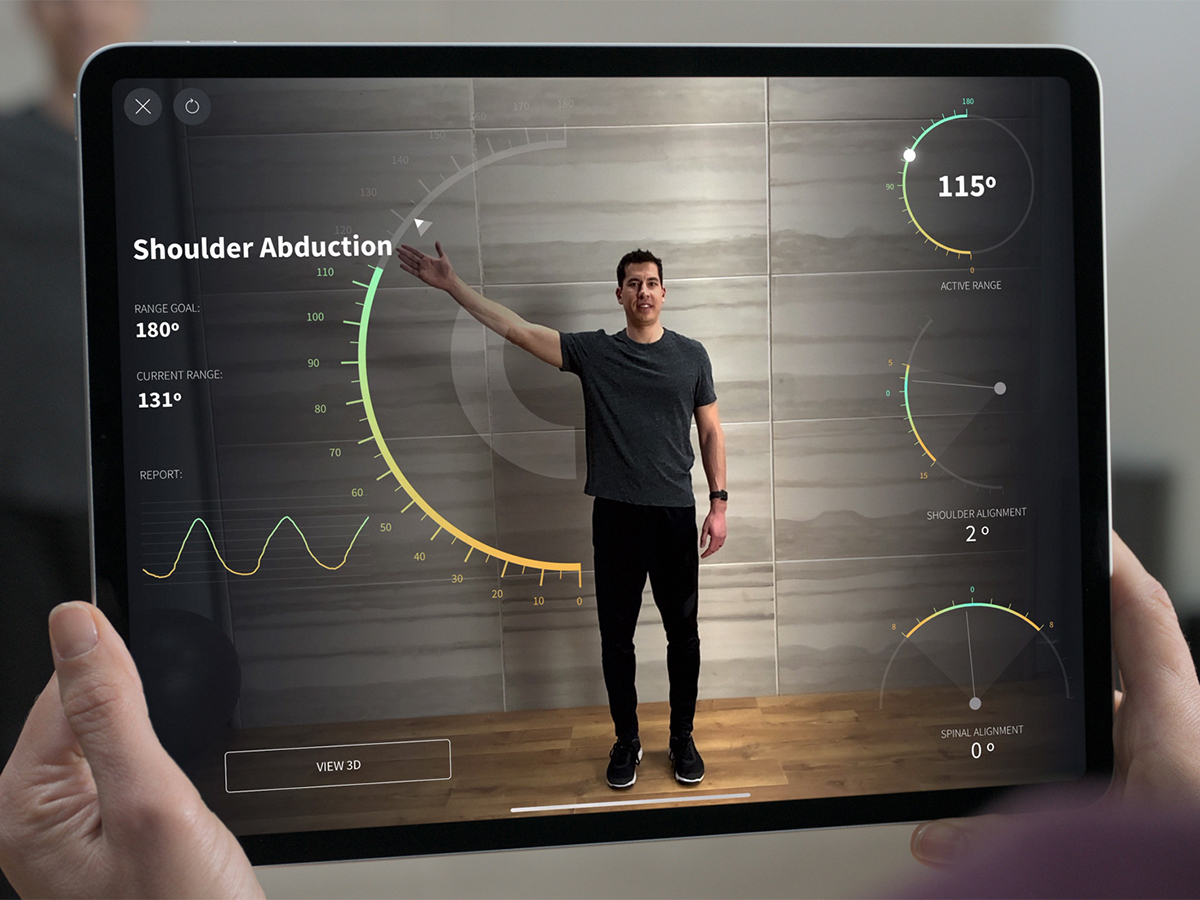 Apple continues to double down on AR, believing a fusion of the real and the virtual is an important component of modern computing. With the iPad Pro's new LiDAR scanner, the tablet can effectively instantly measure the distance to surrounding objects up to five meters away.
This means ARKit apps get instant AR placement, improved motion capture, and enhanced people occlusion. Apple hopes this will "unleash scenarios never before possible" in apps and games. In the meantime, it's improved the company's own Measure app, which now has helpful edge guides when you measure people and objects.
The Smart Keyboard Folio now has a trackpad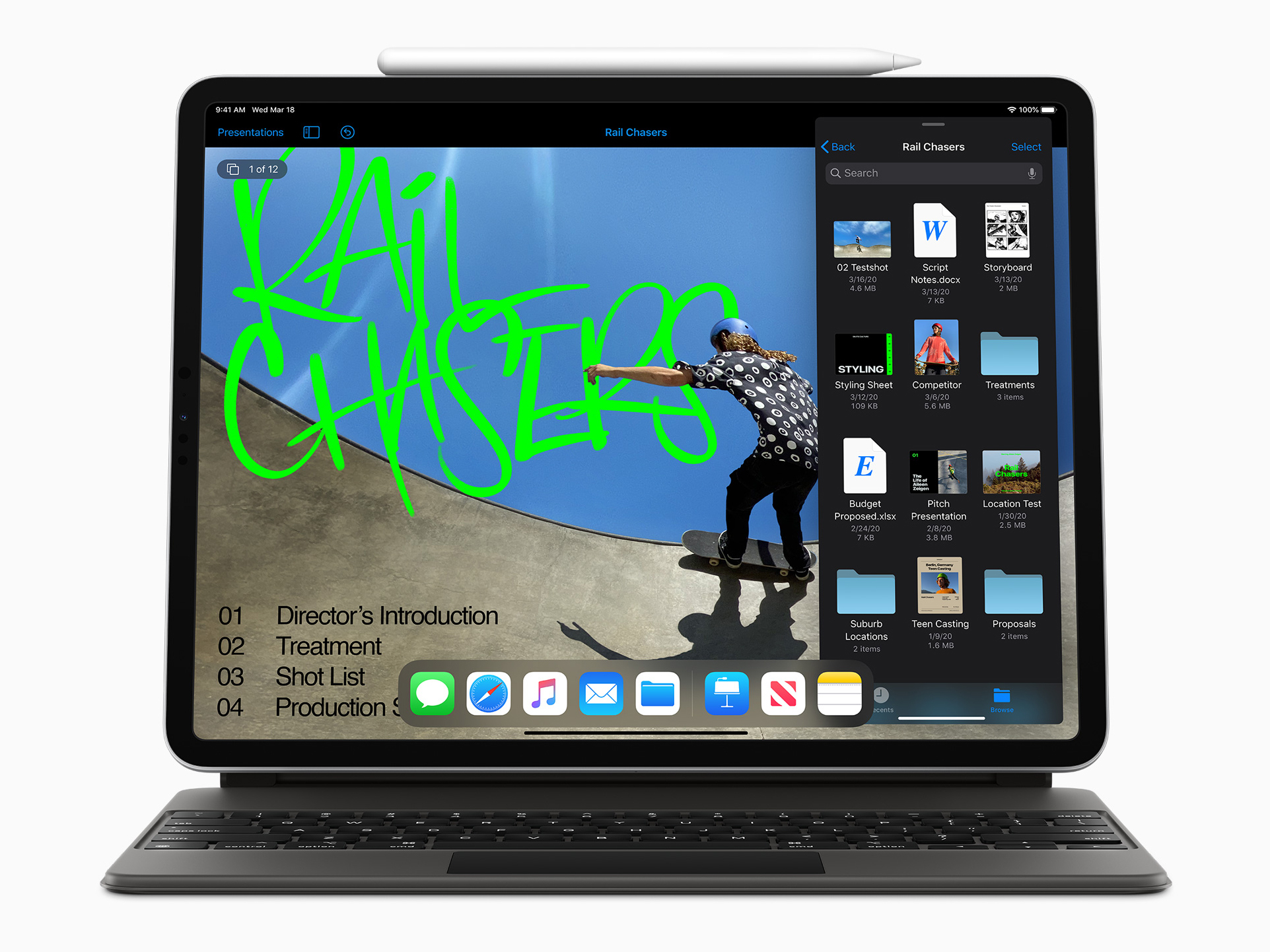 With iPadOS 13.4 comes trackpad support, which Apple states works with its own Magic Mouse and Magic Trackpad. But if you've the cash — a somewhat wallet-thumping £299 for the 11in and £349 for the 12.9in — you can grab Apple's new Smart Keyboard Folio for iPad Pro instead.
A major redesign of Apple's previous iPad keyboard, it most obviously differentiates itself by including a trackpad. But also its floating design slightly raises the iPad, and a hinge system allows for a wide range of viewing angle adjustments. The keyboard's backlit, too, and utilises the kind of scissor mechanism that's once again making people happy to type on Mac notebooks.
There are price drops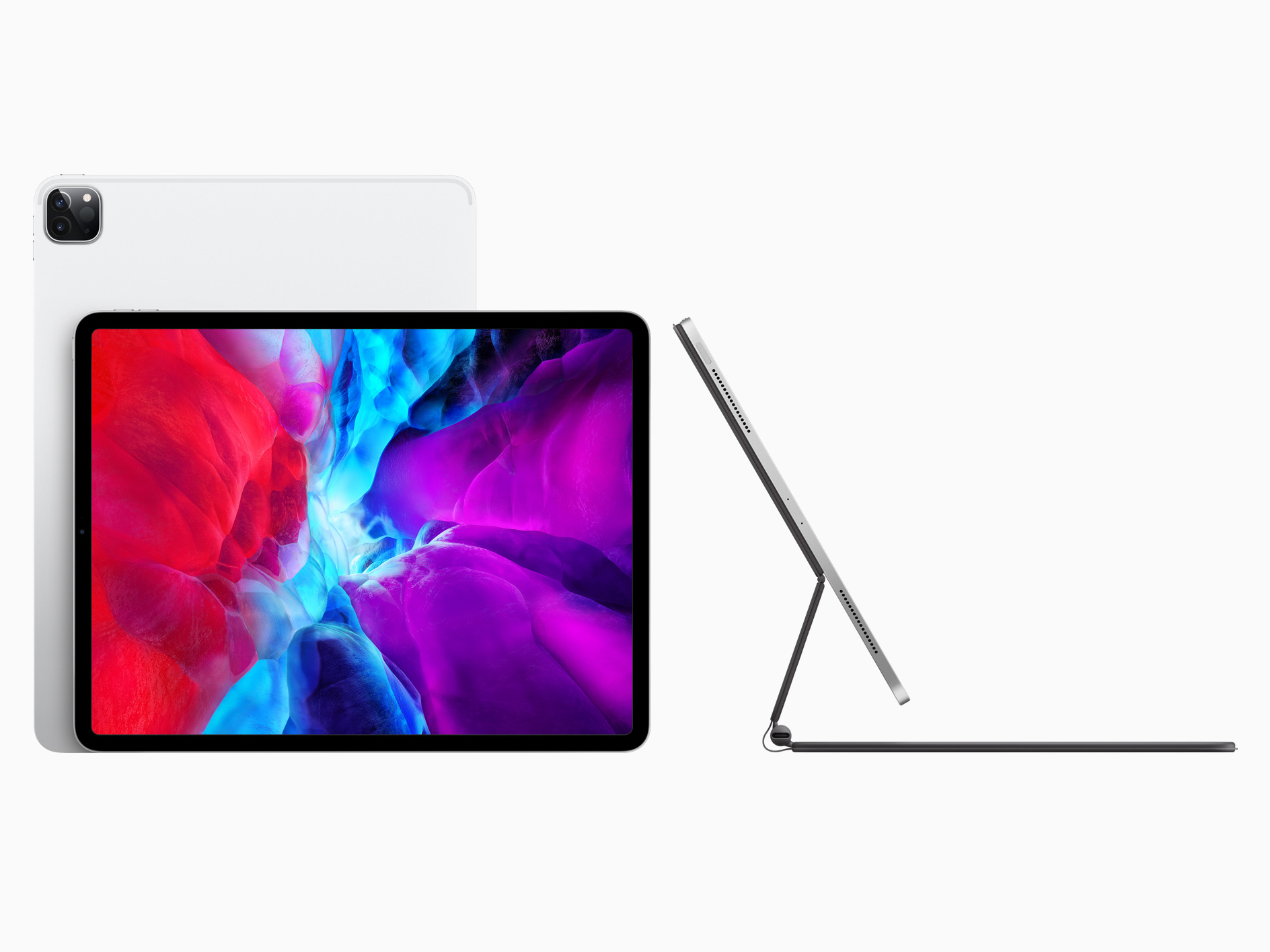 The new iPads can be ordered immediately from Apple's UK store and will ship from 25 March. The keyboard case won't be out until May.
The 11in model starts at £769, and the 12.9in model costs from £919. But this nets you 128GB of storage — double the 64GB found in the 2018 release. The 256GB and 512GB models are 50 quid cheaper than previously.
1TB gives you the biggest saving, mind: £1269 for the 11in and £1469 for the 12.9in one is not cheap, but that's a £250 saving on 2018's model. Cellular connectivity is still an available option, too — for an extra £150.