8 things you need to know about Amazon's new Echo devices
A better-sounding Echo, a smarter Echo, an alarm-y Echo and a... quizmaster Echo? Amazon's been busy!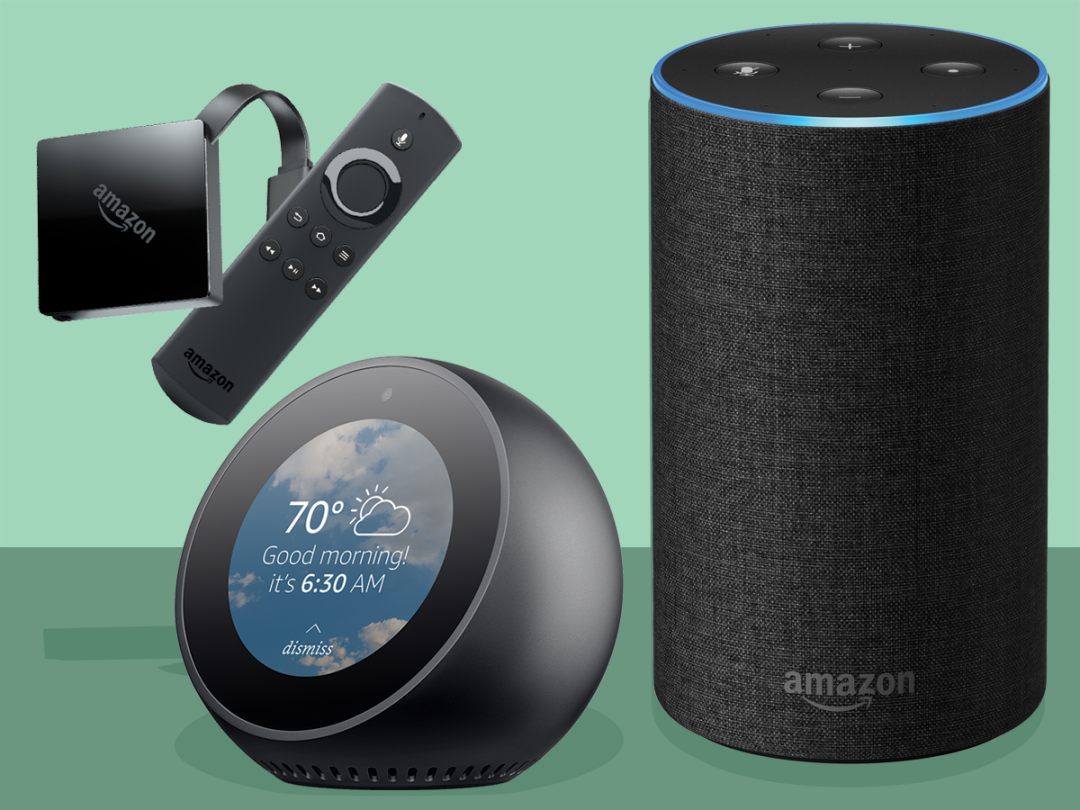 It's been ooh about three months since Amazon last launched a new Echo product, so we weren't massively surprised to see a new one arrive today. But we didn't expect five of the blighters.
Yes, just three months after releasing the screen-toting Echo Show in the US, Amazon's unveiled a new Echo speaker, a souped-up Plus model, a smaller Spot version, some funny little button things and a phone of some kind. Oh, and it's also announced a UK release date for the Show and given us a new Fire TV Stick.
Thanks, Amazon: we were kinda hoping to just sit around and play Destiny 2 tonight. But anyway, much of it looks pretty cool so we'd better get on with telling you all about it.
1) The new Echo's going to sound much better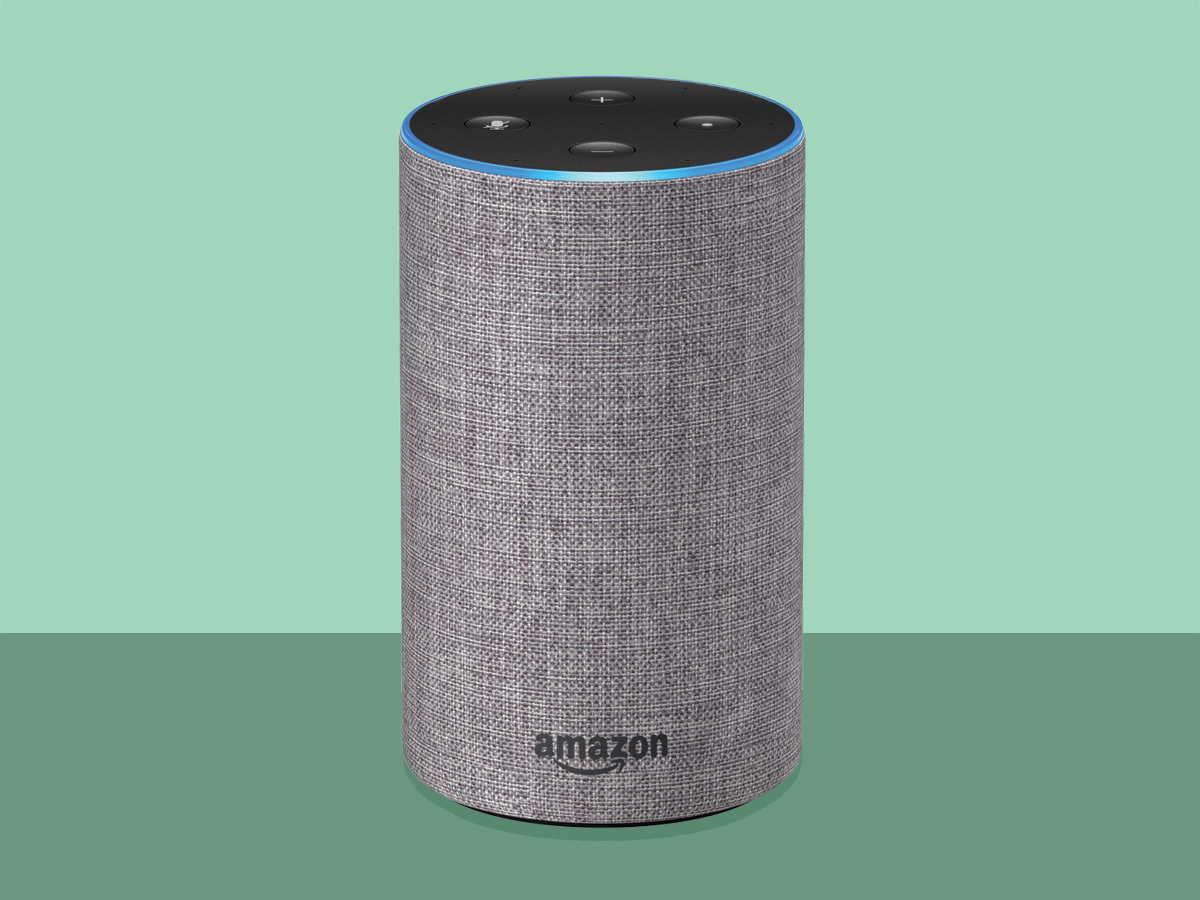 The Amazon Echo was already one of our very favourite devices on the planet, a Stuff Award-winner which has found itself a place in many a home around the country. But for all its talents, it wasn't perfect – and audio quality was probably its biggest flaw. Not that the original version was bad, far from it, but other Bluetooth speakers at the same price were better.
Amazon's looking to change that with the 2017 version of the Echo, giving it a major upgrade in the sound stakes. What you're now getting here is a new dedicated 0.6in tweeter, 2.5in woofer and Dolby processing – all of which should, Amazon says, deliver better vocals and bigger bass.
It also features new far-field tech with enhanced noise cancellation, which should improve Alexa's ability to hear you from across the room – even when the kids are screaming at each other and the dog is loudly barking at the postman.
2) It's also going to look a lot smarter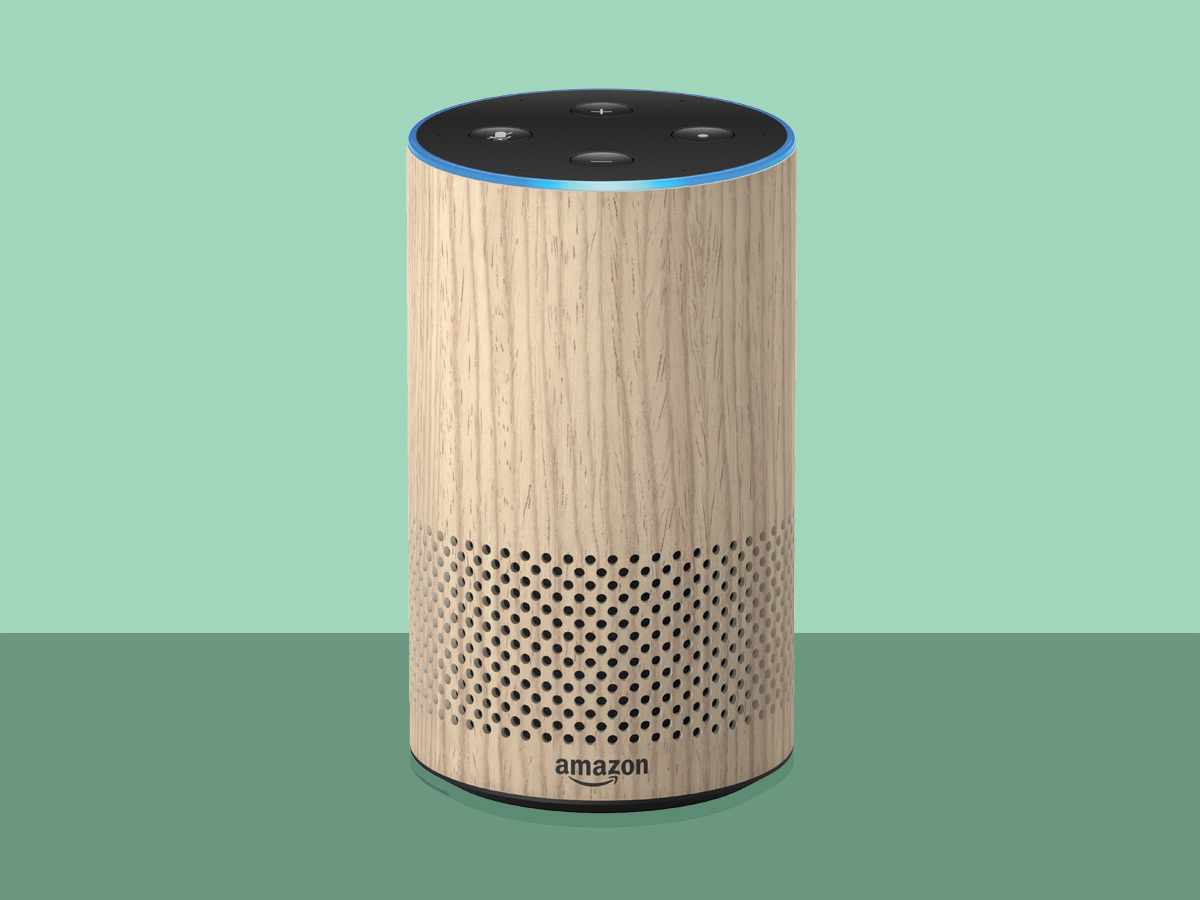 As well as those sound upgrades, the new Echo's been given something of a makeover. Now we were fine with the old design – it was sleek and unobtrusive enough – but next to Google Home and Apple's forthcoming Homepod it lacked a certain finesse.
The new model comes dressed to impress, though, with a total of six finishes: Charcoal, Walnut, Sandstone, Silver, Oak and Light Grey. What's more, there's a variety of finishes to go with it: the Walnut and Oak models, as you'd expect, have a wood texture, while Charcoal and Light Grey get a fabric texture.
The best part of this all, though: Amazon's also dropped the price, cutting it down from £140 to £90. Could be a few more Stuff Awards heading its way…
3) The Echo Plus is like the Echo's smarter younger brother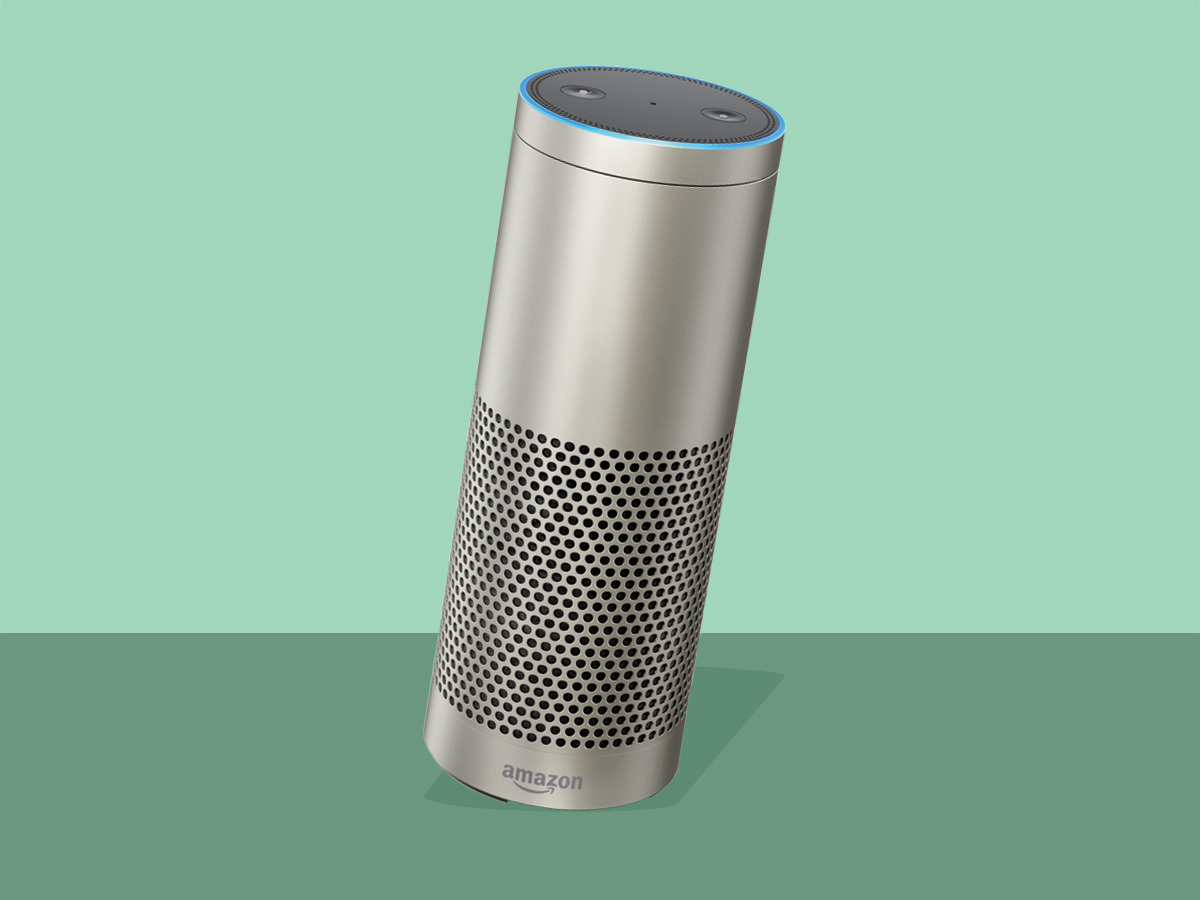 While the standard Echo's makeover focuses mainly on the music side of things, those of you who rely heavily upon Alexa's smart home skills might instead want to look at the new Echo Plus.
This premium version of the Echo costs £139.99 – so what the old 'standard' model used to cost – but comes with enhanced connected home abilities thanks to its built-in smart home hub. This should make it much easier to hook up all those disperate smart home gadgets, without needing additional standalone hubs for each service.
This could be a big plus (pardon the pun) for anyone who, like the Stuff team, uses several smart home services from different manufacturers. If, for instance, you have Hive heating, Hue lights and a Netgear security cam, you'd currently have three seperate hubs sitting behind your router. (We know, because that's exactly what we have). With the Echo Plus, you can ditch them all. Well, so long as they're compatible.
Philips Hue certainly is, and Amazon's even giving away one of its bulbs for free with every purchase, while stocks last. Which probably won't be very long.
Outside of the smart home side of things, the Echo Plus gets slightly better sound upgrades than the standard Echo, with Dolby processing and 360-audio, plus a slightly bigger 0.8in tweeter and a 2.5in woofer. Yep, it's got all bases covered.
4) The Echo Spot is a stroke of genius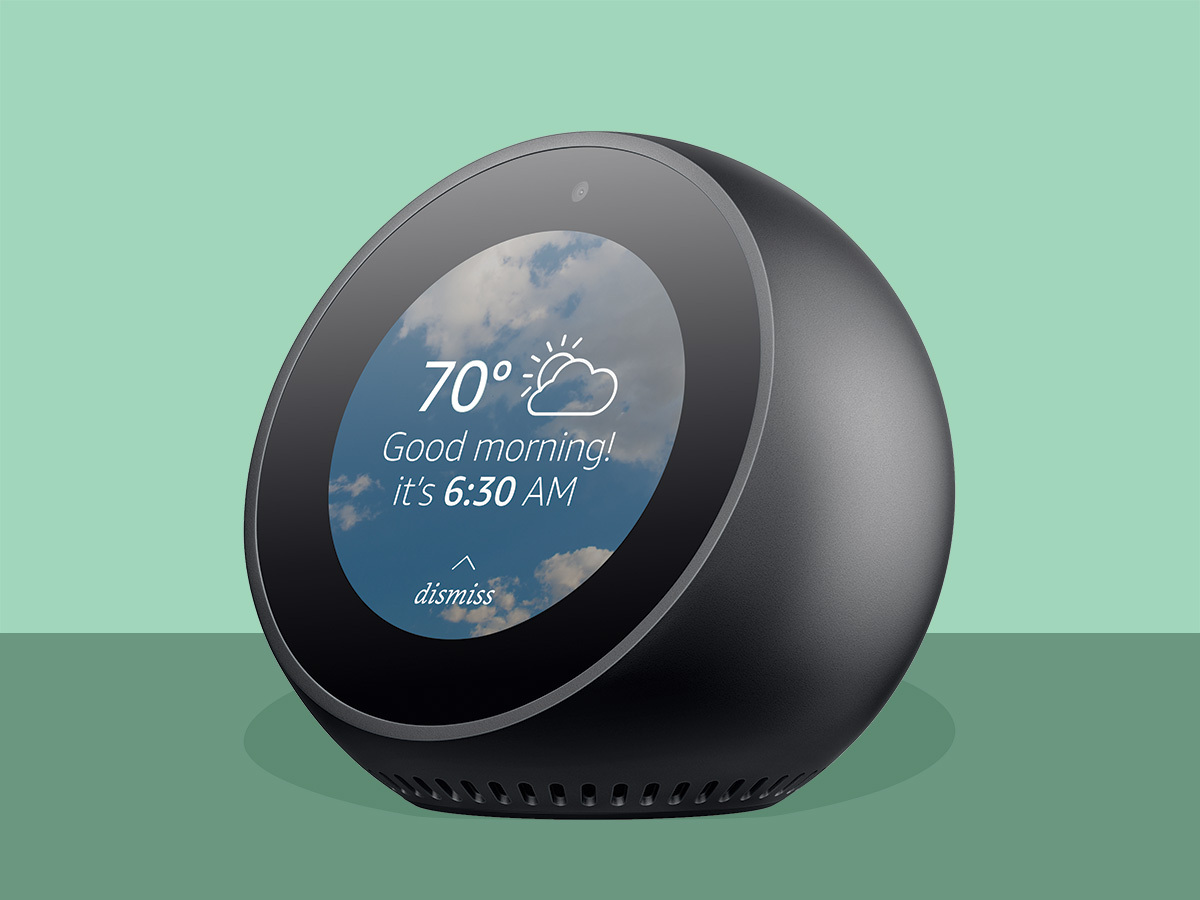 The humble alarm clock hasn't changed a lot since the DAB radio revolution more than a decade ago, but the Echo Spot could just take it to another level.
Think of it as a cross between an Echo Dot, Echo Show and an alarm clock and you won't be far wrong. It's a diddy little thing – about the same circumference as the Dot, but three times the height and with a 2.5in screen. Like the Dot it also has a 3.5mm audio output – suggesting that it's not going to be good enough to soundtrack your parties without some help from an external speaker – and has all of the Alexa skills you'd find anywhere else.
While the screen is a fair bit smaller than the 7in one on the Show, we don't think that's a problem. Having a display is undeniably handy in some situations, but unlike the Show – which is all screen – the Spot's design isn't dominated by it. As a result, it looks a lot slicker and should more easily blend into its surroundings. It's cheaper, too, at US$130 to the Show's US$230.
The only snag? It's not out until 19 December and will be US-only to start with.
5) The Echo Buttons look like masses of fun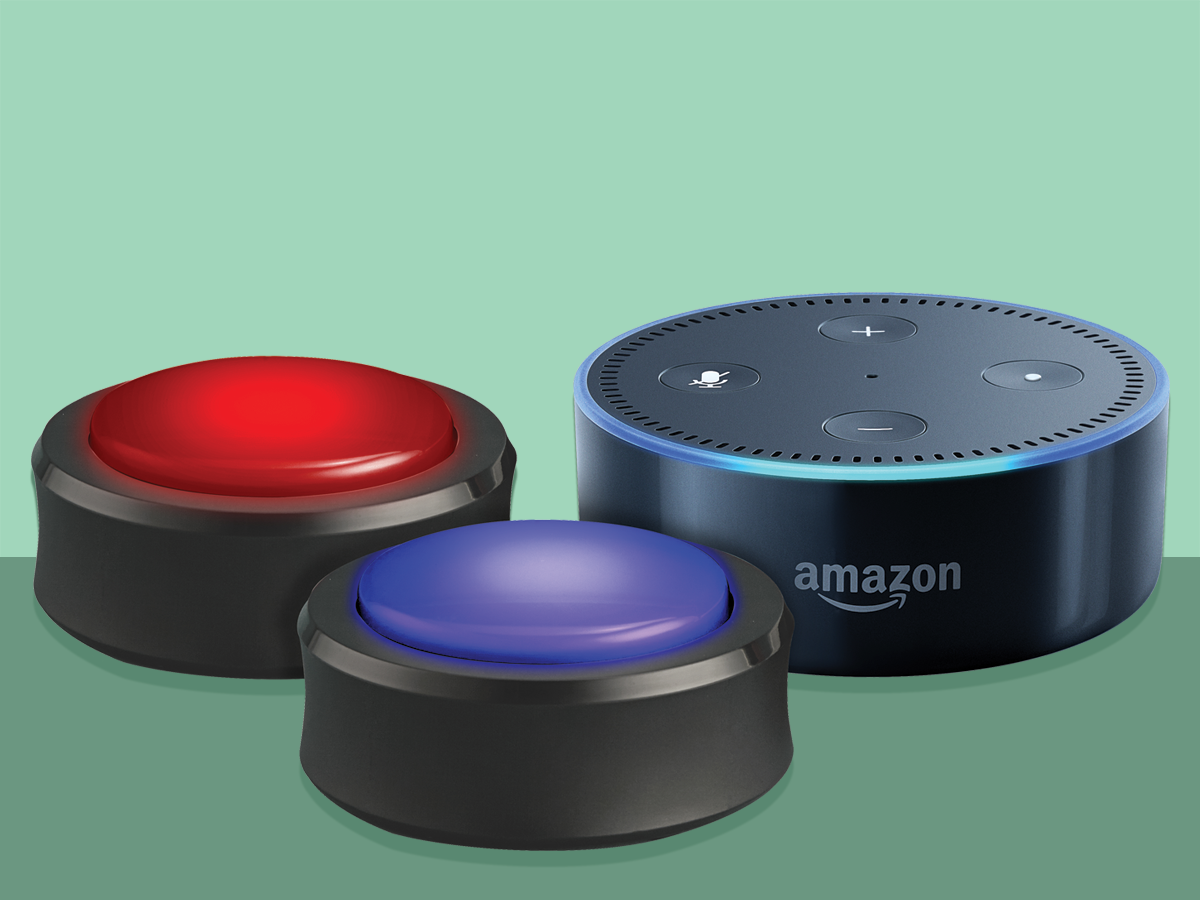 There we were, thinking the most fun you could have with Alexa was saying "Simon says 'Siri is better than Alexa'" – only for Amazon to announce the Echo Buttons.
These colourful little devices are designed specifically to let you play games with your Echo: they'll work with a bunch of new Alexa skills including Trivial Pursuit, a Beat the Intro music game and and a load of games based around American sports.
The idea is that Alexa asks you questions and you and your family/friends compete to press the button first, just like you would with a quiz-show buzzer. They'll come in packs of two for £20 and will arrive in time for Christmas. You can sign up to be notified as to when they're available by heading to www.amazon.co.uk/alexagadgets, and if you like the look of them that's probably a good thing to do, because we suspect they'll be a massive hit come the festive period.
6) The Echo Connect is… we're not sure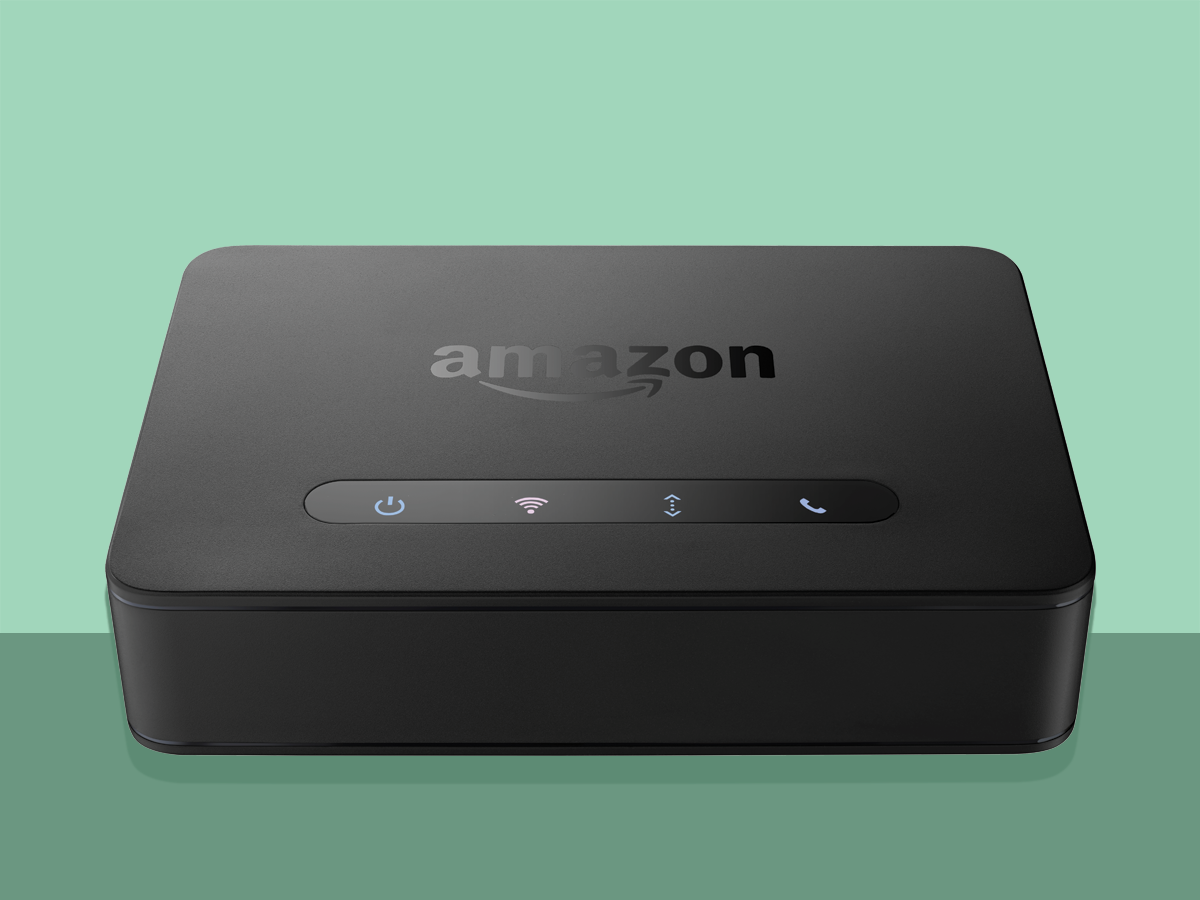 Oh look, we're back in the 1980s. Yes, Amazon really did release a gadget for making hands-free landline phone calls alongside all of the future-friendly Alexa tech described above, and no, we're not sure why either.
Basically, the Echo Connect hooks up to an Echo speaker to let you make voice calls, tying the call to your existing landline so the person on the other end knows who's calling. And doesn't just think they're getting pranked by an AI assistant.
It's the next best thing to finding a way to wedge a SIM card into an Echo, and means you don't need a second contract – it'll just piggy-back off your existing land line. The US$35 accessory will be springing up on the US Amazon store first, some time later this year. Those of us in the UK will have to make do with Echo-to-Echo voice calls and messaging, which starts rolling out this week.
7) The new Fire TV isn't an Echo. But it does have Alexa in it. And 4K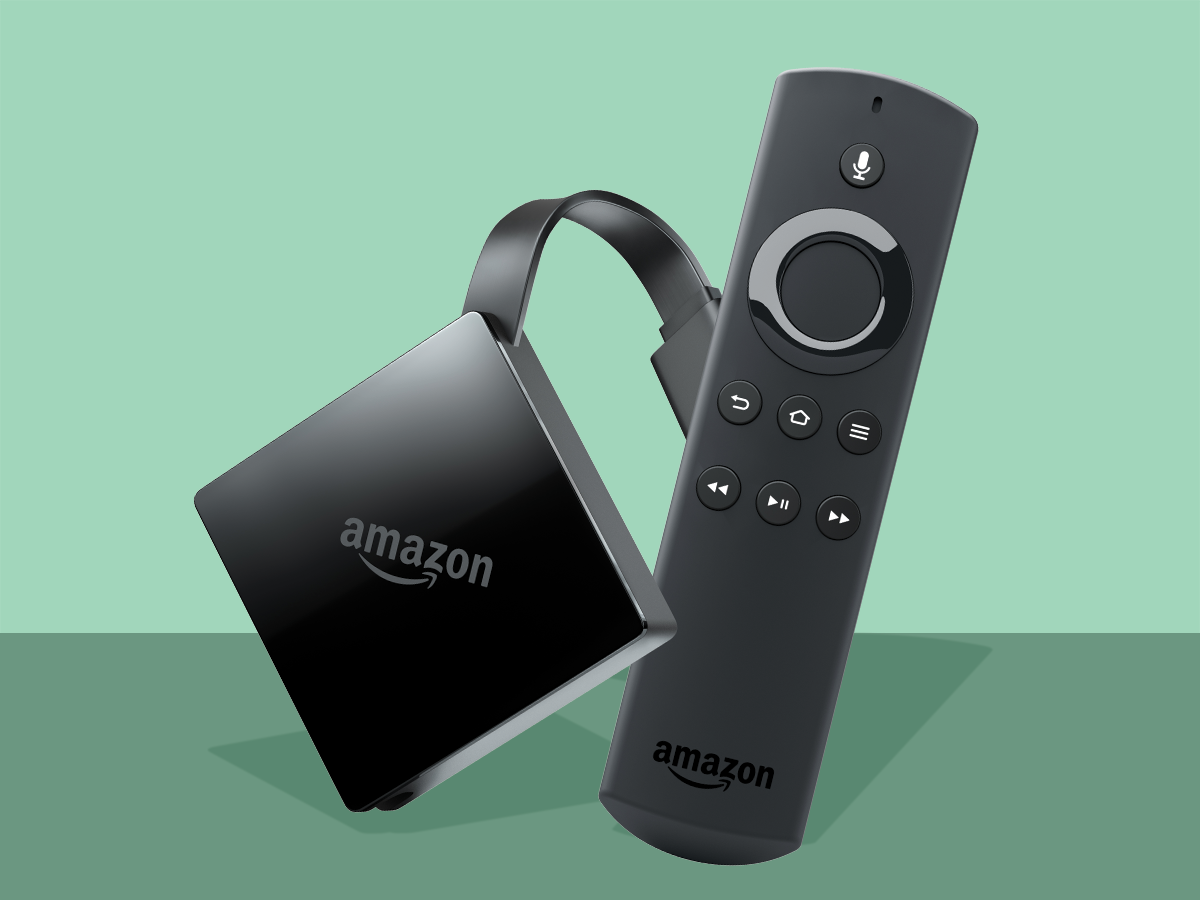 With all of those new Echo devices flying around, it would have been easy to overlook the new Fire TV. That would be a shame, though, because it looks pretty special.
Unlike the previous Fire TV box, which was a sizeable Apple TV-style streaming box, the new Fire TV has gone down the Chromecast route: it's a far smaller cuboid which plugs directly into your TV and hangs quietly out of sight round the back of it.
And it's got skills. Plenty of them. You get 4K, HDR and Dolby Atmos, plus a speedy new 1.5Ghz quad-core processor, 2GB of RAM and 8GB of storage. It comes with a remote, inside which lurks Alexa – so you can ask her to flick to a specific show or dim the lights, among many other things.
We'll hopefully be testing it very soon, so we can compare it directly to the new Apple TV 4K. It certainly wins on price: it'll be just £70 when it arrives on October 25.
8) The Echo Show is coming to the UK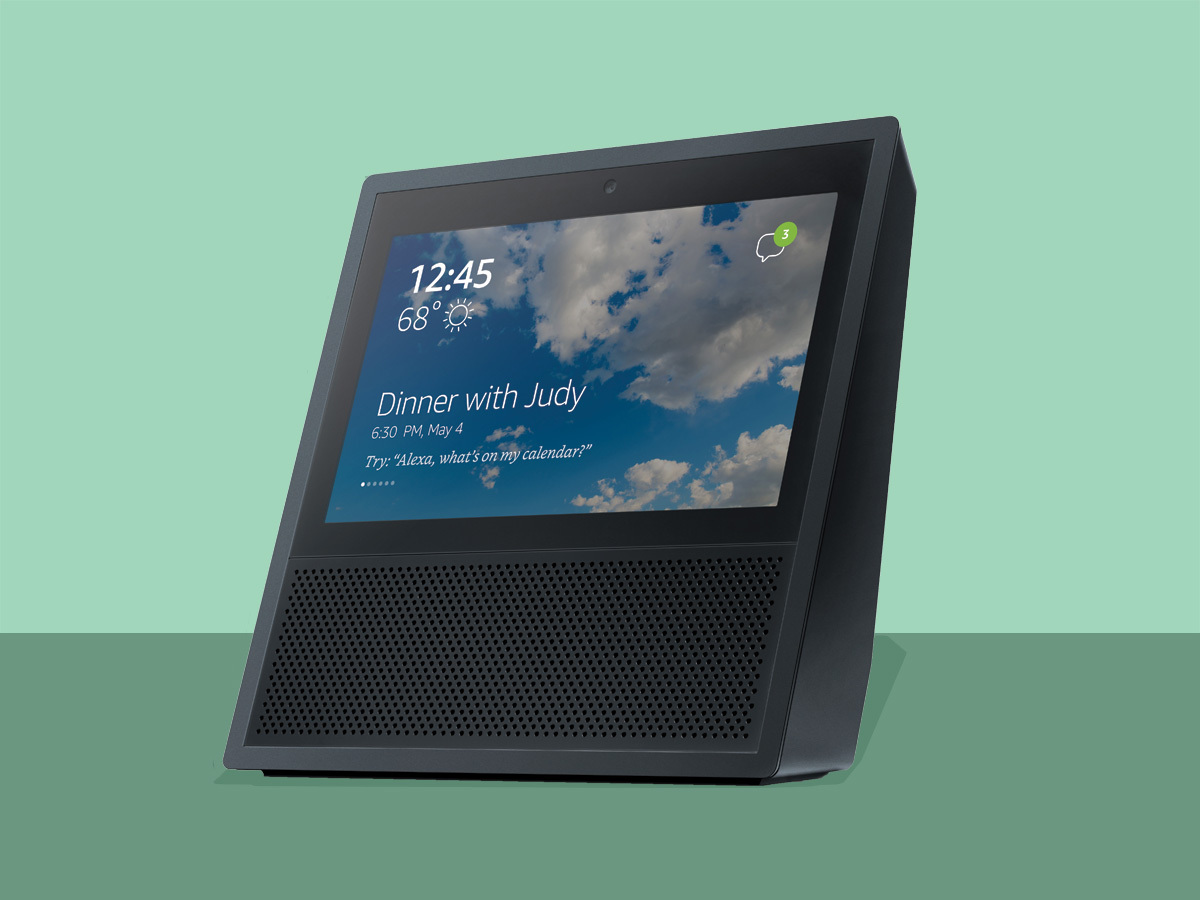 The Echo Show isn't a new product as such, but we did also learn tonight that it'll be coming to the UK very soon.
How soon? It'll be shipping from 16 November and will cost £200, making it by some distance the most expensive of the Echo family.
Whether it will be worth that price tag will depend a good deal on which UK services are available to take advantage of the Show's 7in, 1024×600 screen. Partners announced at this stage include BBC News, The Telegraph and MTV, while Amazon Music will also flash up lyrics as you listen and Alexa will be able to show you your photos or content from Amazon Video. Hopefully more will follow.