Christmas Gift Guide 2020: 18 gadget gift ideas for less than £100
And some for well under 50 squids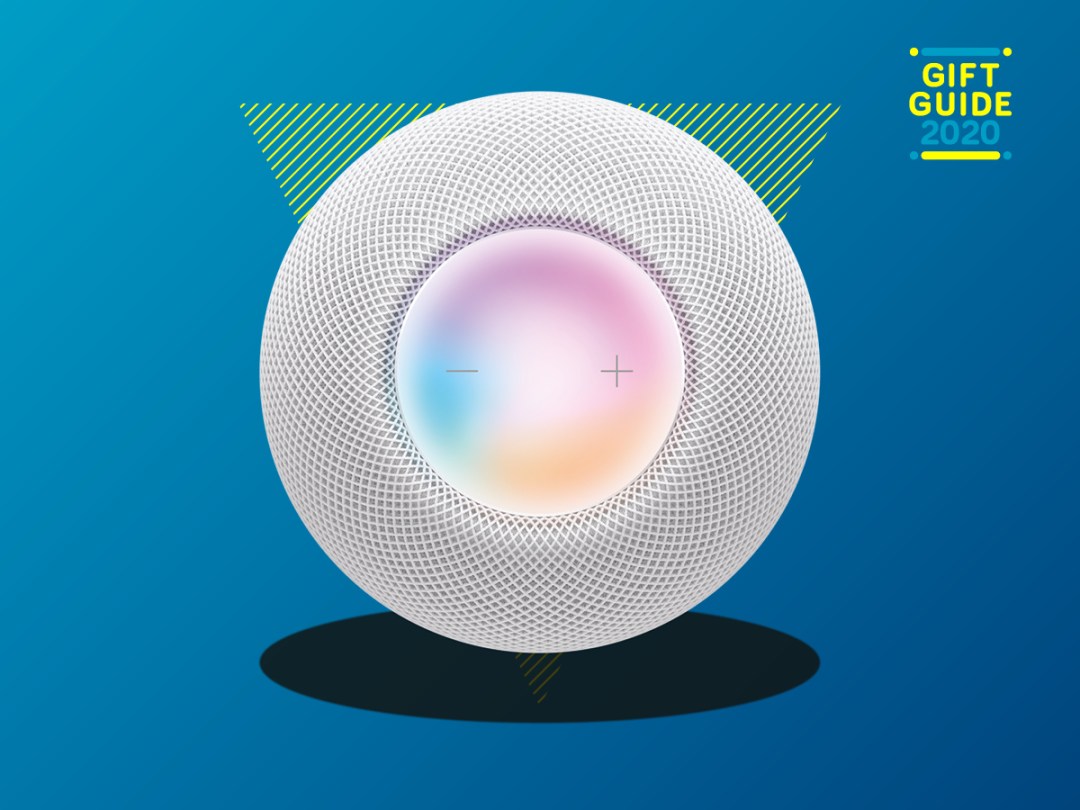 The best things in life are free is a saying which applies to only 364 days of the year, and on December 25 it simply won't wash.
Present-giving is an expensive affair, so why not save yourself a few bob. You do love them, just not that much…
So put that platinum card away and revel in the affordability of our favourite gifts for less than a ton (you cheapskate).
NOKIA 2.4 (£100)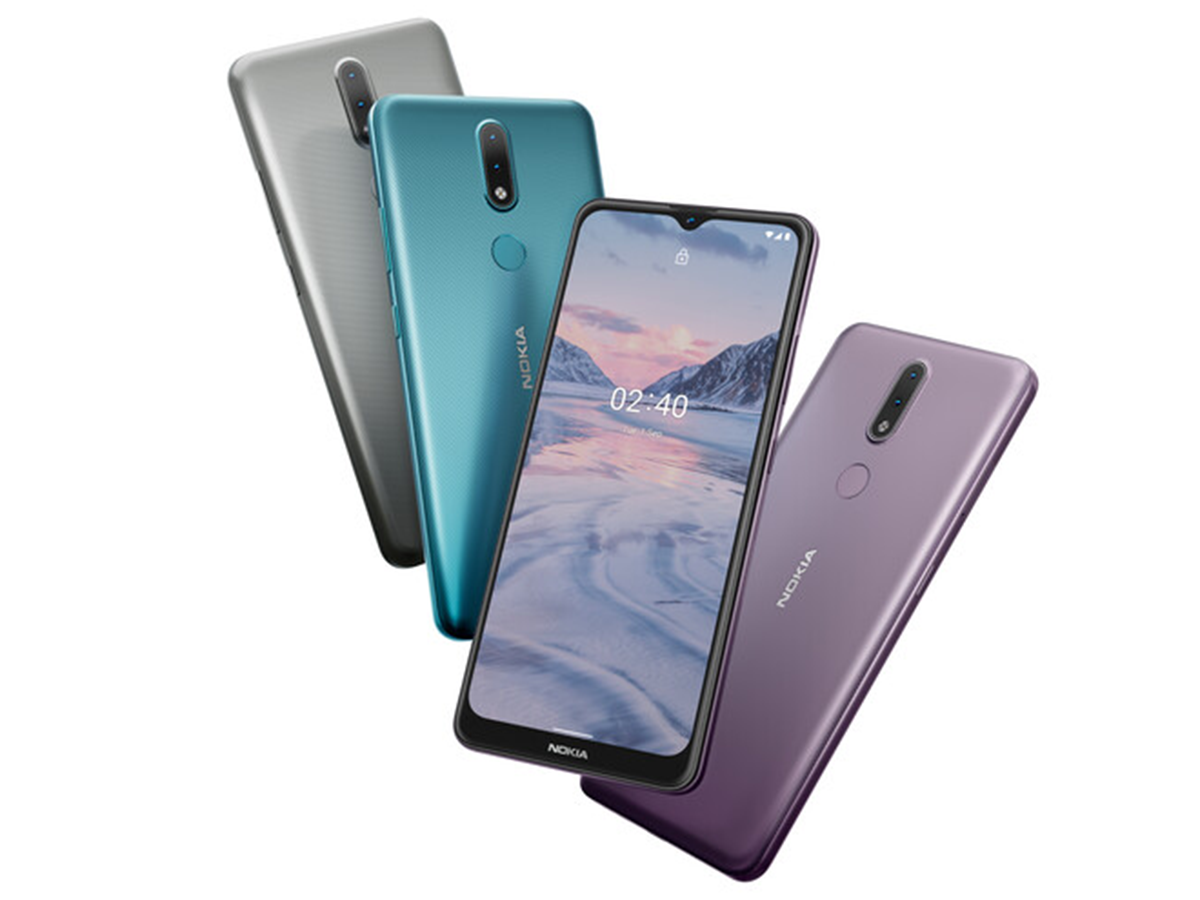 In these tough times, even MI6 has to tighten budgets. Luckily, Nokia has the answer. Official supplier for No Time To Die, the Finnish firm has packed its latest budget blower with an AI-boosted battery good for up to two days, as well as twin-lens camera smarts and a 6.5in display. Which should be more than enough to keep Q happy.
CHROMECAST WITH GOOGLE TV (£60)
Google ain't afraid of no ghost: the search giant's upgraded plug-in puck crosses all the streams. From Netflix and Prime Video to BT Sport and Disney+, the Google TV interface brings together content from countless services on a single screen.
ORBITKEY NEST (£99)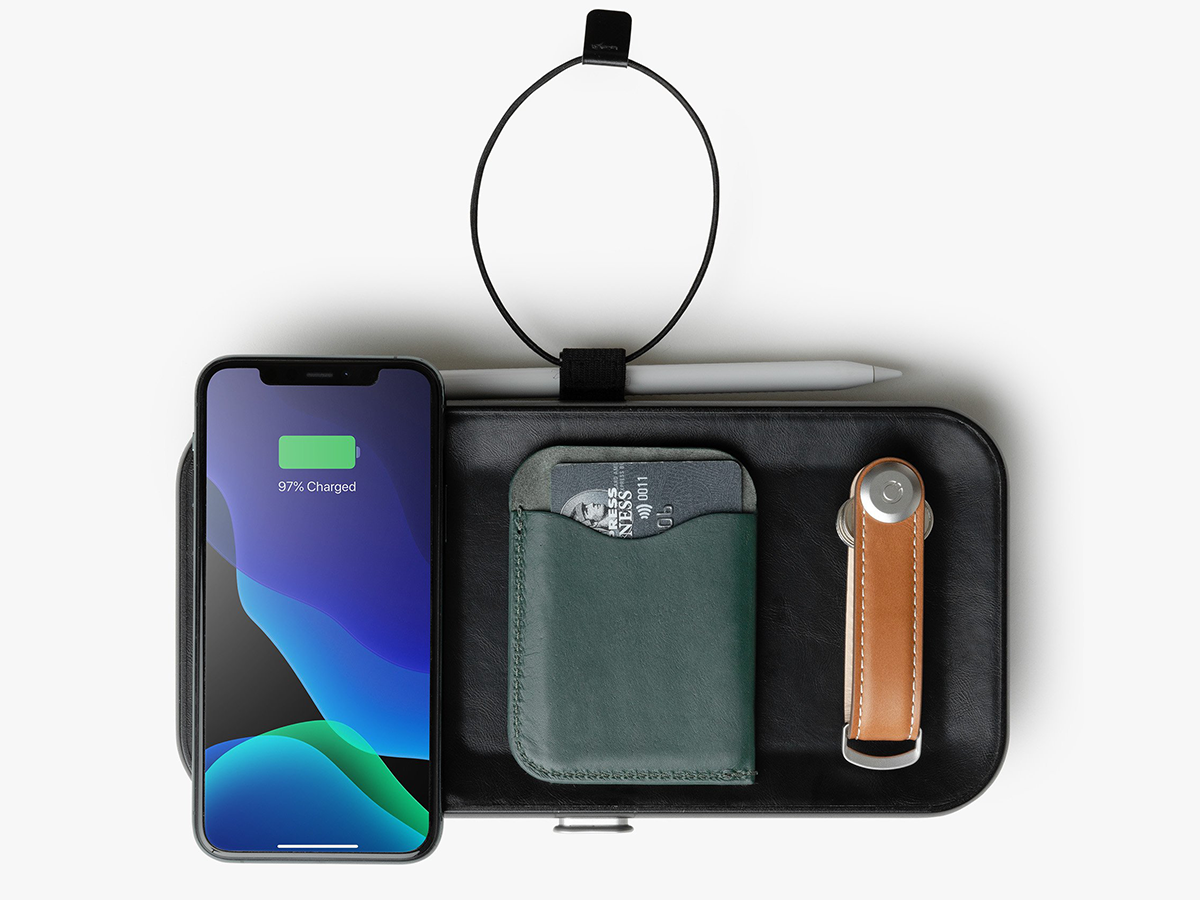 As any elf will tell you, organisation is essential for an efficient festive season. Eliminate Yuletide disorder with this modular organiser: elastic pouches and movable dividers mean all sorts can be stashed inside. Hinge the lid for quick accessory access or pop it off for twice the tabletop storage.
LOGITECH MX ANYWHERE 3 (£80)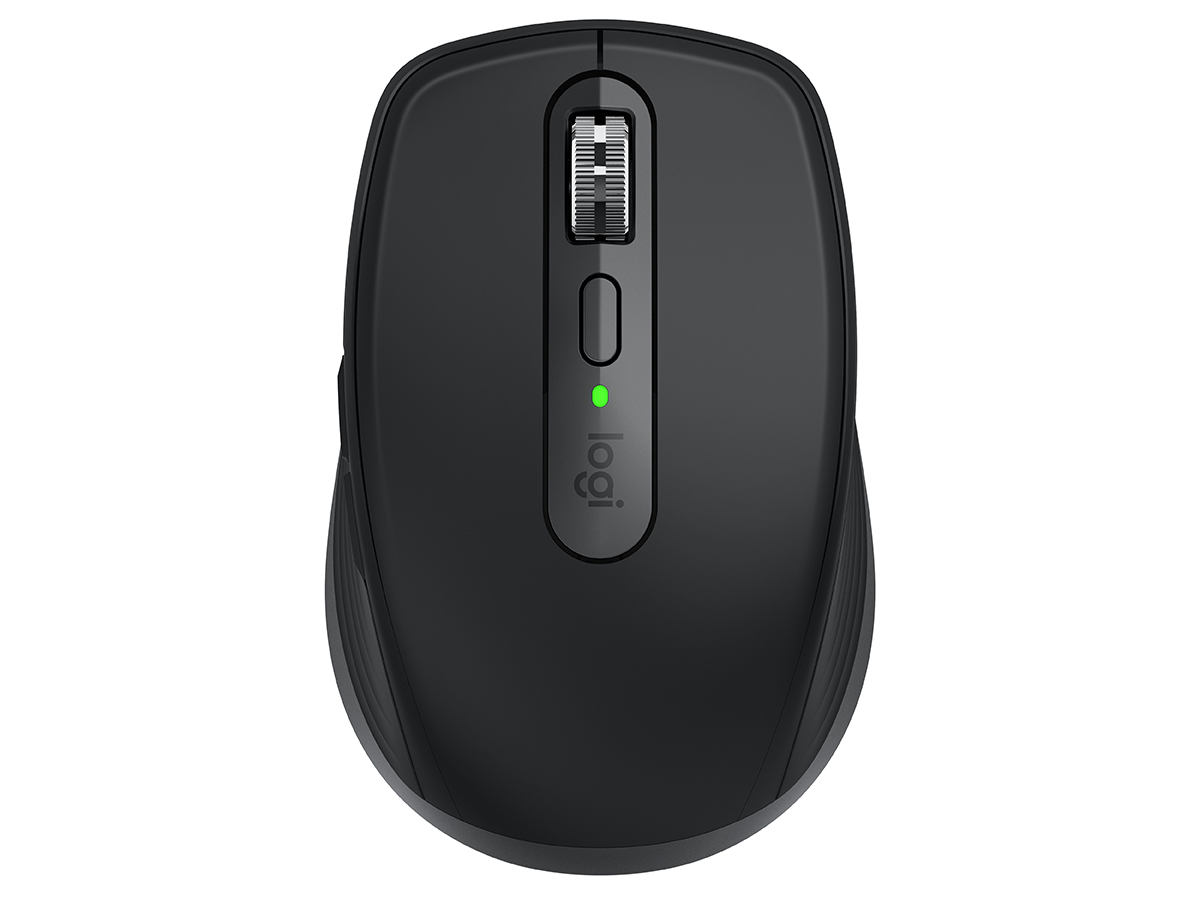 Jabra Elite 45h (£90)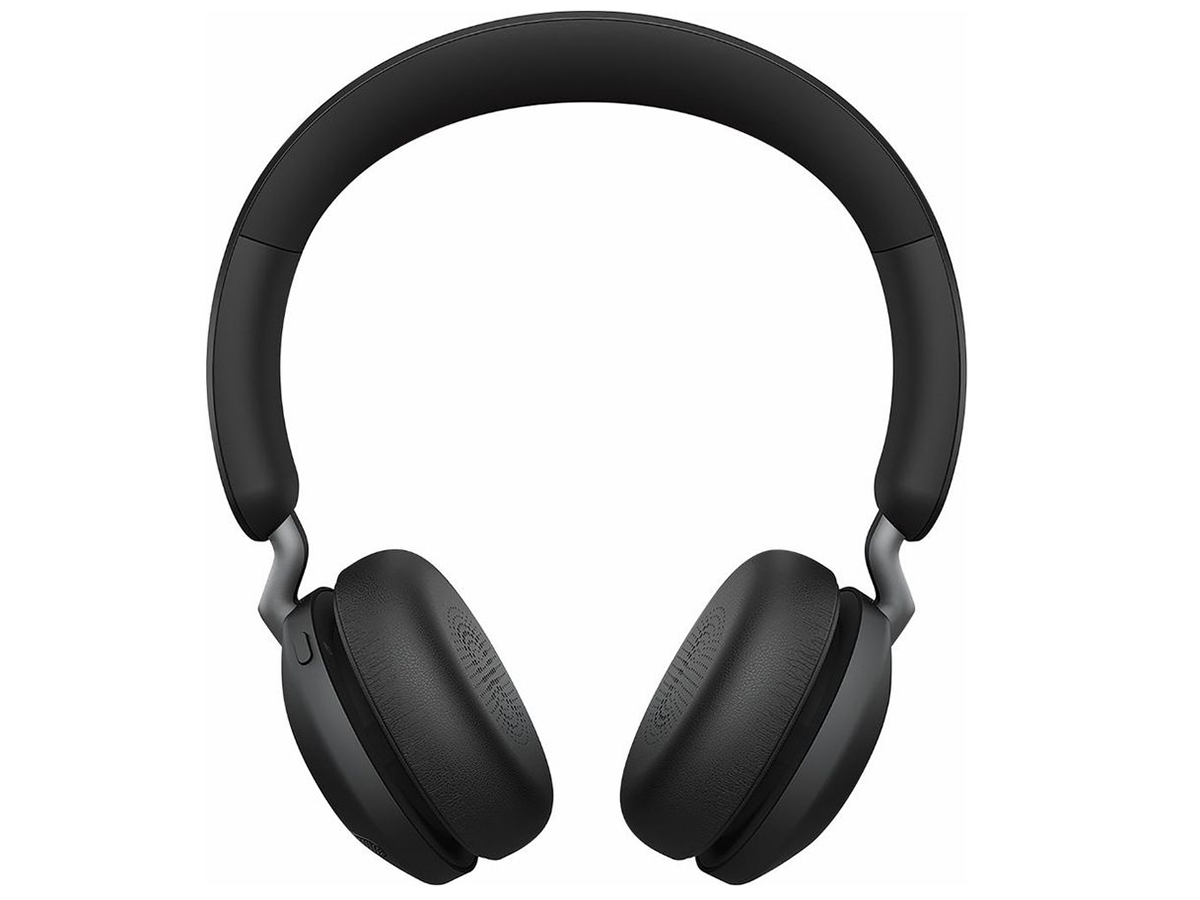 Finally perfected your Christmas megamix? Enjoy the festive playlist in full with these classy wireless cans. Sizeable 40mm drivers sound sweeter than a candy cane, while a 50-hour battery life should keep you listening long past Boxing Day. Memory foam cushions are kind on lobes and audio output can be tweaked to suit your ears via the Jabra Sound+ app.
APPLE HOMEPOD MINI (£99)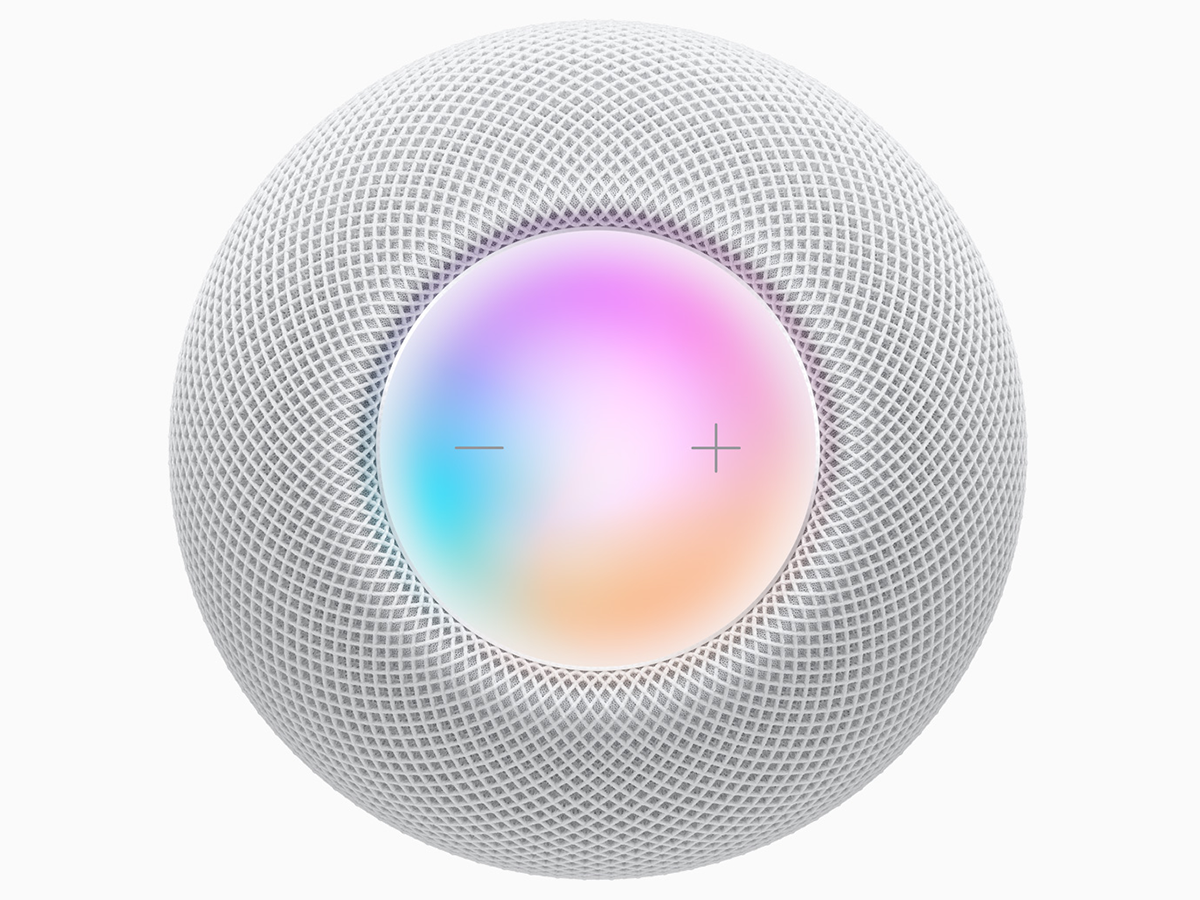 Bigger than a bauble and styled like a sci-fi candle, Apple's smallest domestic orb doesn't emit festive fragrances – but it will punch out Christmas playlists in 360 degrees. Equipped with Siri and ready to play nice with your smart home, HomePods can be grouped together for stereo pairing, multiroom audio and pinging intercom voice messages around the house.
UV SANITISER BOX (£49.99)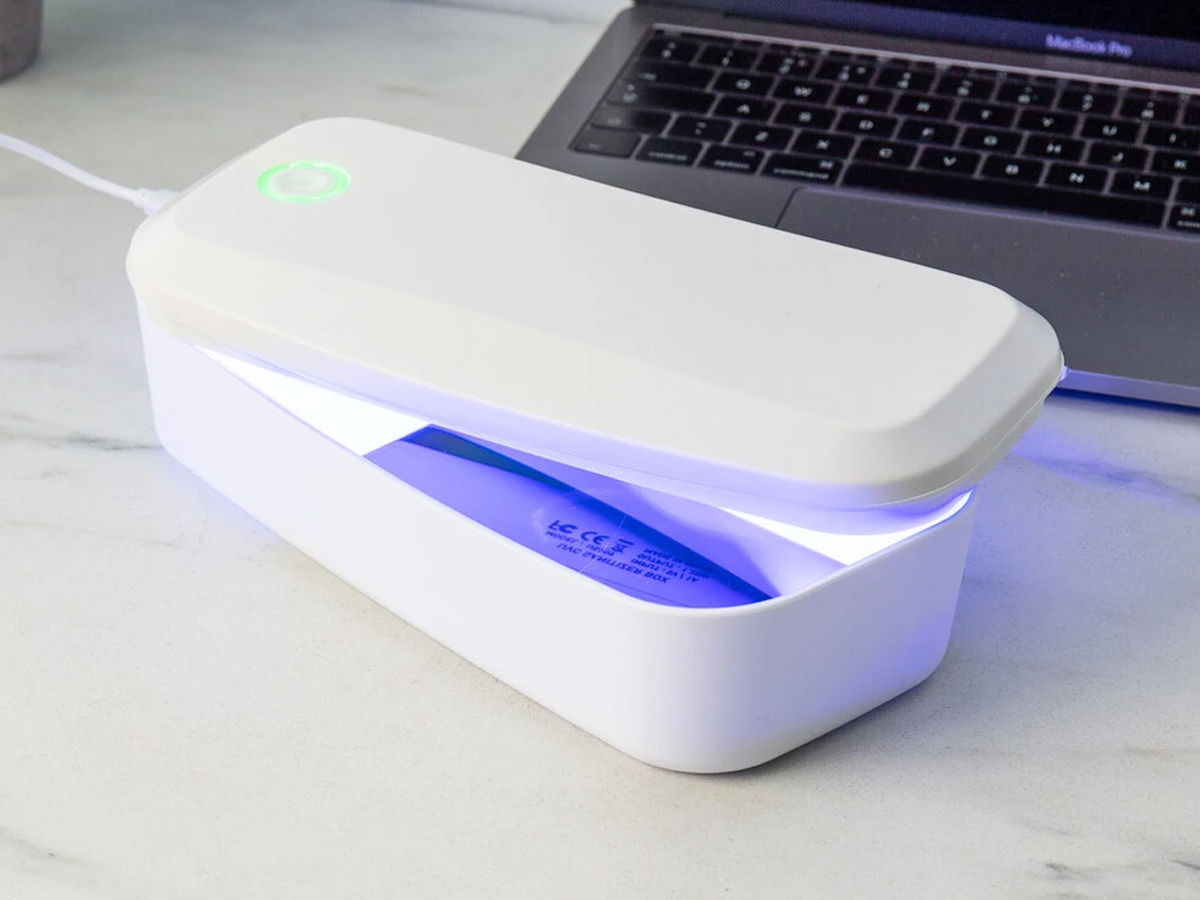 Quite the pandemic-centric present here, the UV Sanitiser Box will get plenty of use from now on (not just another trinket that will gather dust on a shelf). Just pop your keys, phone, wallet or face mask in here and turn on the UV lights – in three minutes, they will be sanitised.
It's as easy as that!
Gifts under £50
Only got a bullseye to spend? These affordable presents will hit the spot
LIFX MINI DAY & DUSK (£28)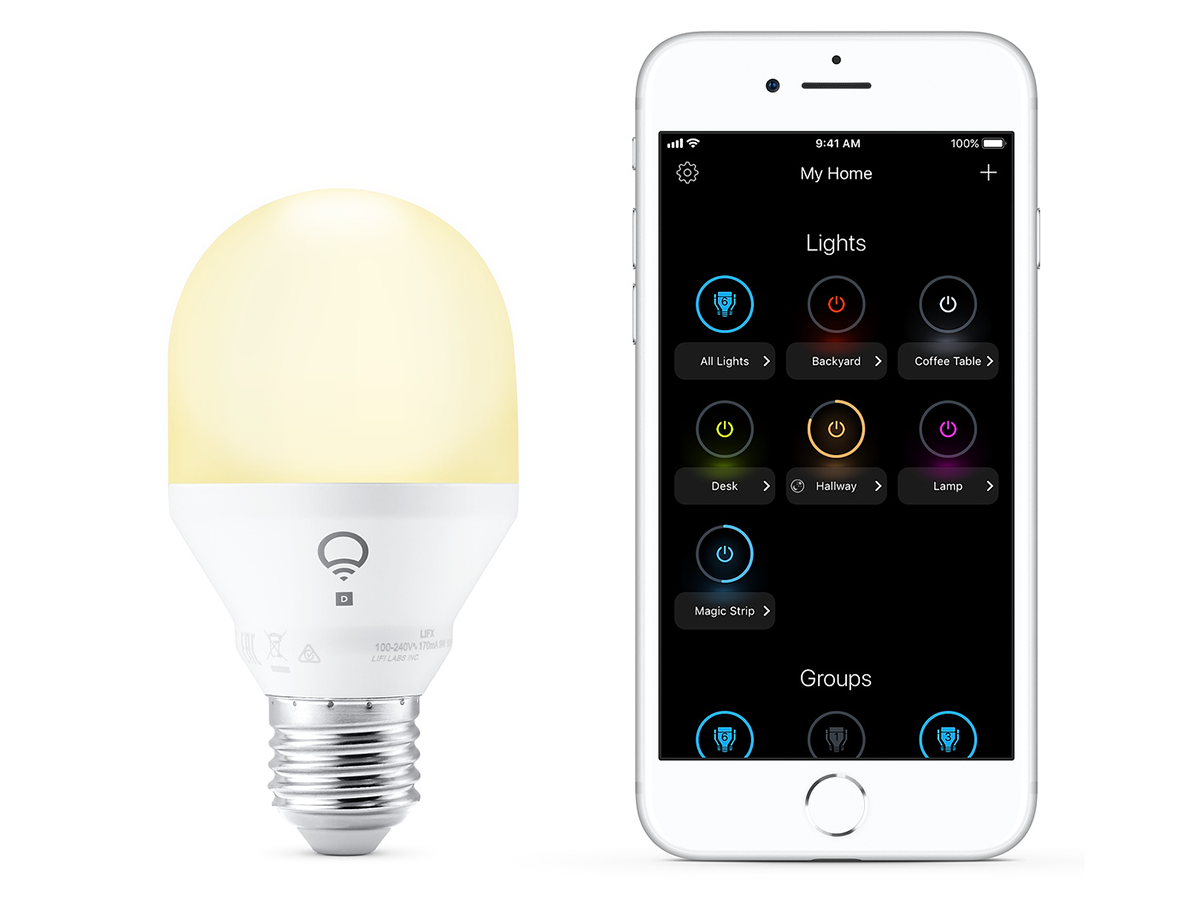 If you've not already invested in Philips' Hue system, Lifx's bulbs are a great introduction to the world of smart lighting. They don't require a separate hub; and while they're not as advanced, you can still control them with your voice assistant of choice. This one adapts the colour temperature over the course of the day to help you nod off at night.
NATIVE UNION MAISON KITSUNÉ CASE FOR AIRPODS (£27)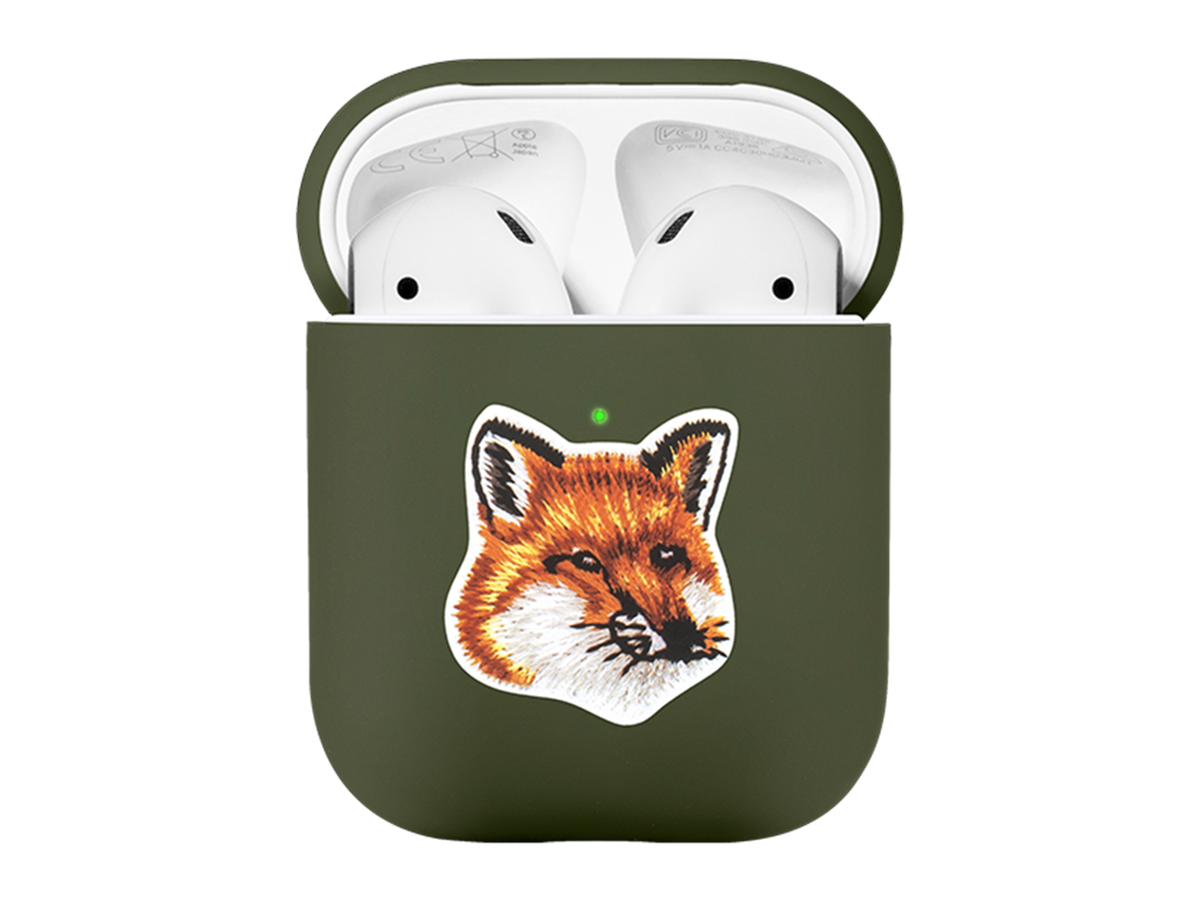 Most people who own AirPods never seem to take them out of their ears – but when they finally do, give them somewhere a little bit special to stash their buds. This case comes with all the usual wireless charging stuff, plus a fox.
TRIBIT STORMBOX MICRO (£40)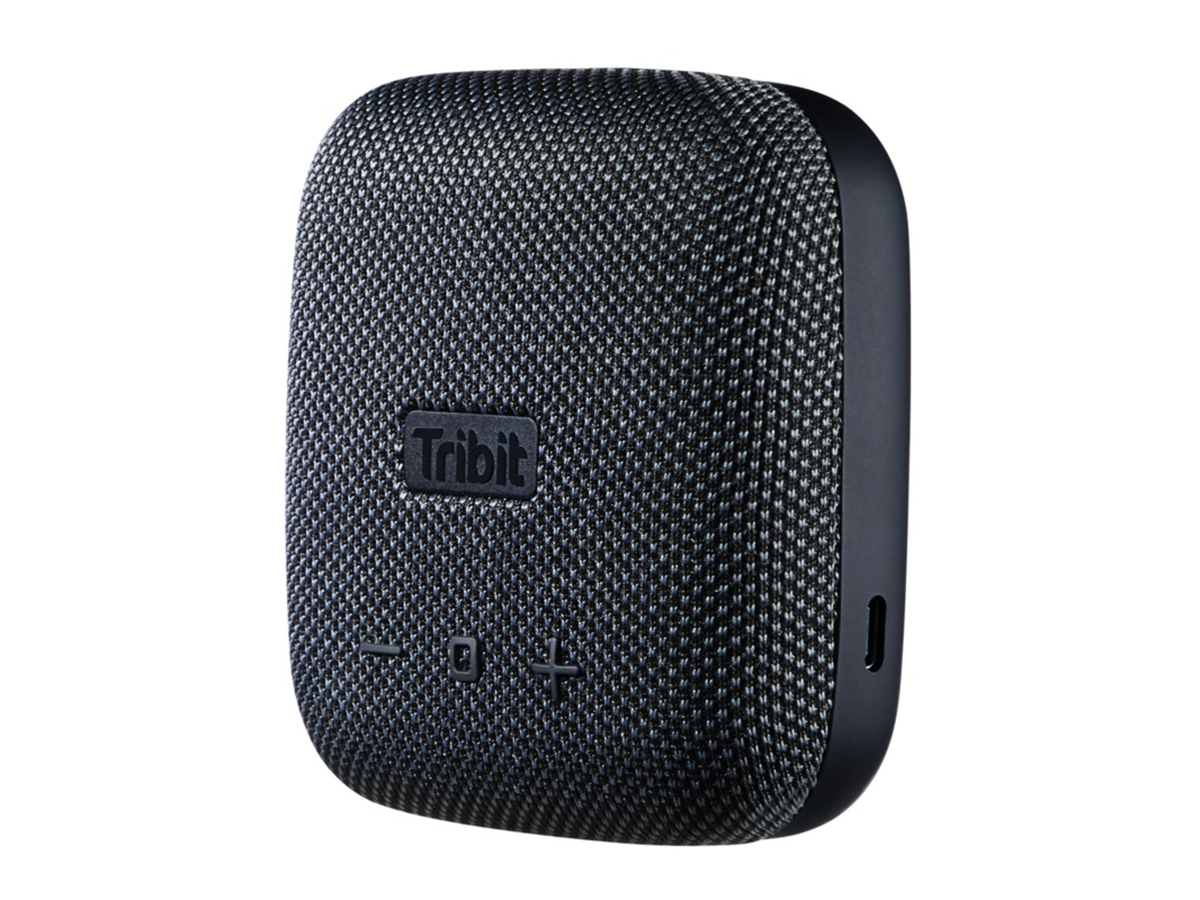 You might not know Tribit, but don't let that put you off picking up this little gem. Despite being only the size of a stack of drinks coasters, this IP67-rated Bluetooth speaker pumps out a rounded sound with surprisingly meaty bass for up to eight hours.
WOODEN SMART BOOK LIGHT (£49.99)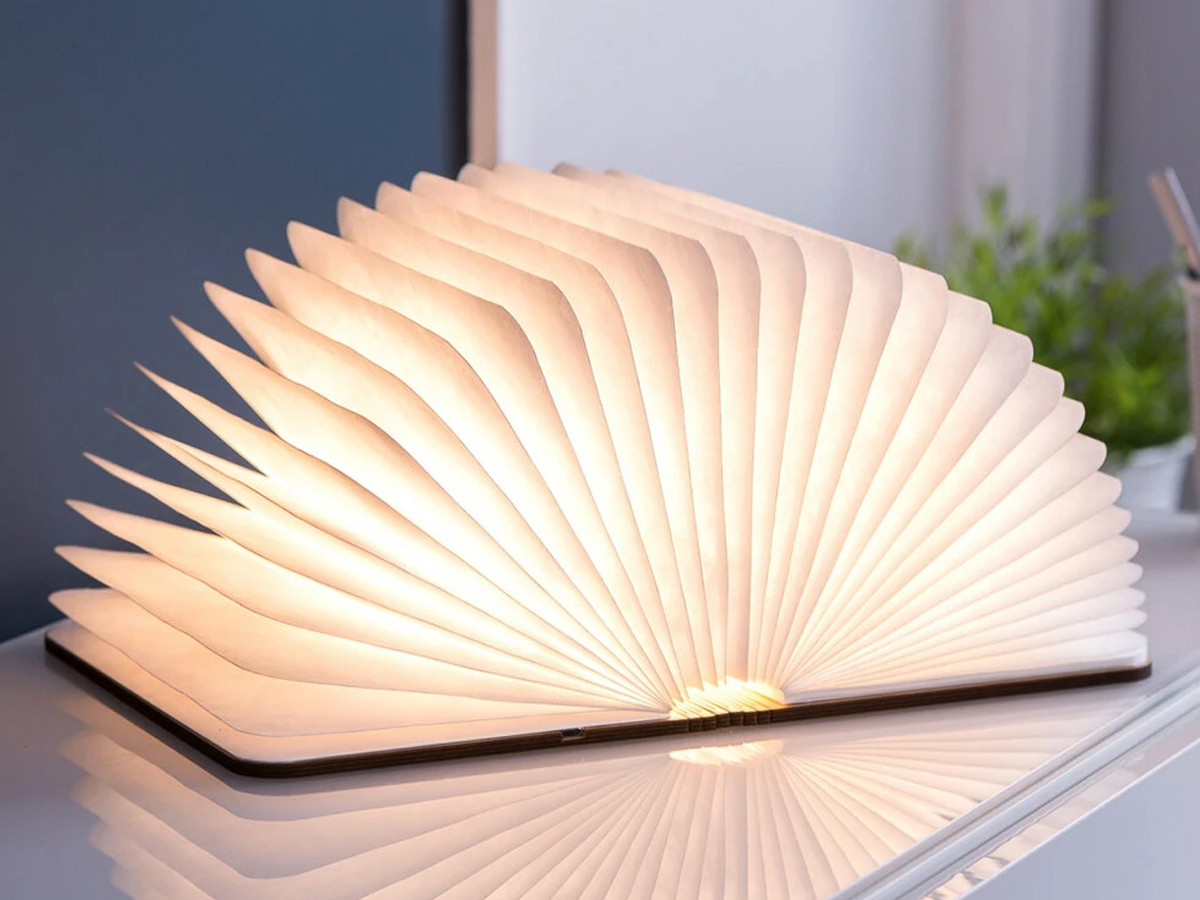 Buying for a bookworm? Here's a present that will light up their life…
Terrible jokes put aside, this is a rather nice piece of living space ambiance – opening up flat or to 360 degrees. The rechargeable battery gives this portability and flexibility to fit in anywhere (whether on a book shelf or your bedside table), and it just looks really good. The Red Dot award-winning design can speak volumes to that!
BEATS FLEX (£50)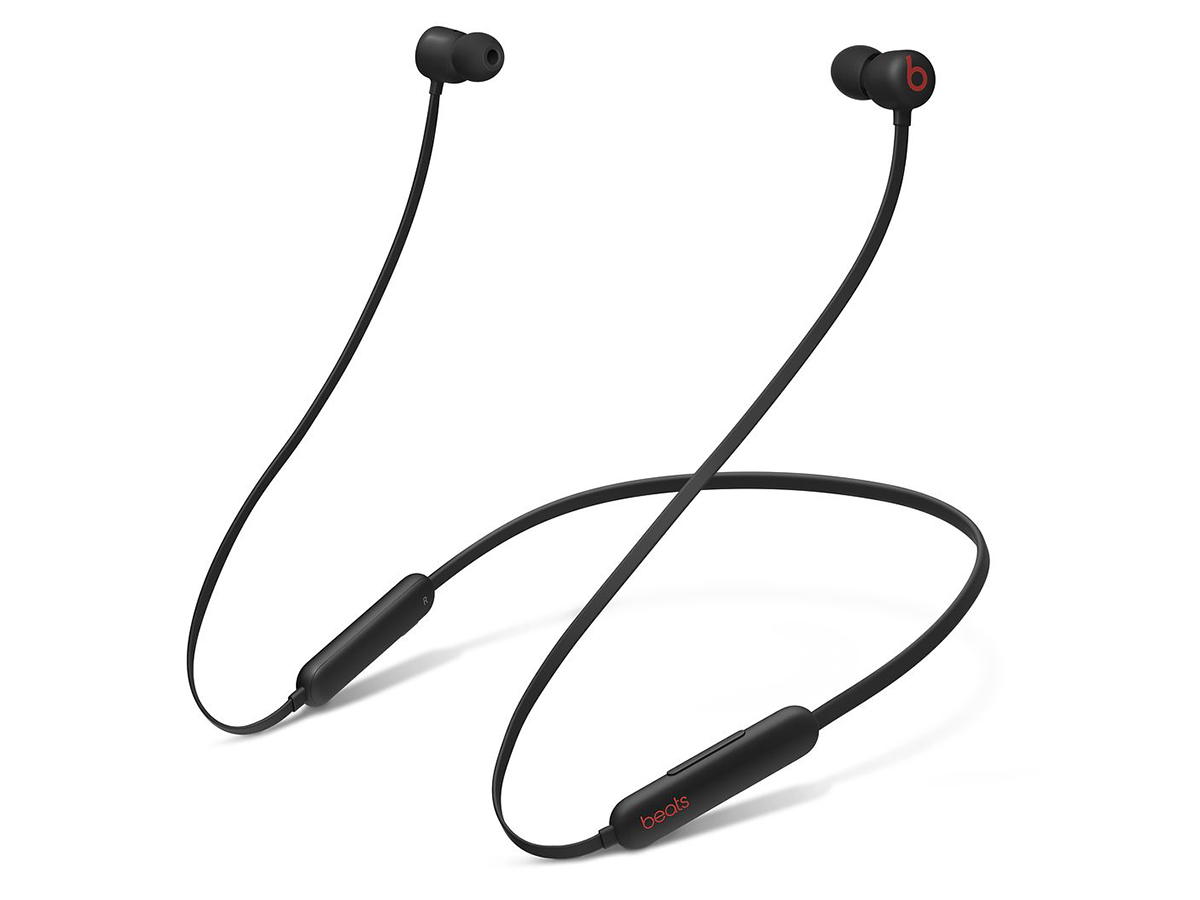 Can't stretch to a pair of Dr Dre's true wireless Powerbeats Pro? The Beats Flex might have a neck cable but it's made of tangle-free Flex-Form Nitinol, so you can stuff them in a pocket without worrying, while the 12-hour battery keeps the music coming.
MI SMART BAND 5 (£35)
Christmas might not seem like the best time to remind somebody they should probably be doing more exercise, but at this price it's hard to complain about the Mi Smart Band 5. Perhaps just tell them to wait until January before strapping it on, eh?
LENOVO SMART CLOCK ESSENTIAL (£50)
Alarm clocks used to have one job: make sure you're not late for work. Lenovo's Smart Clock Essential can do that but it's also got Google Assistant on board, so you can use it to find out what's going on in the world, check the weather forecast and switch on your smart heating without even having to get out of bed.
DICK PEARCE SURFRIDER BELLYBOARD (£50)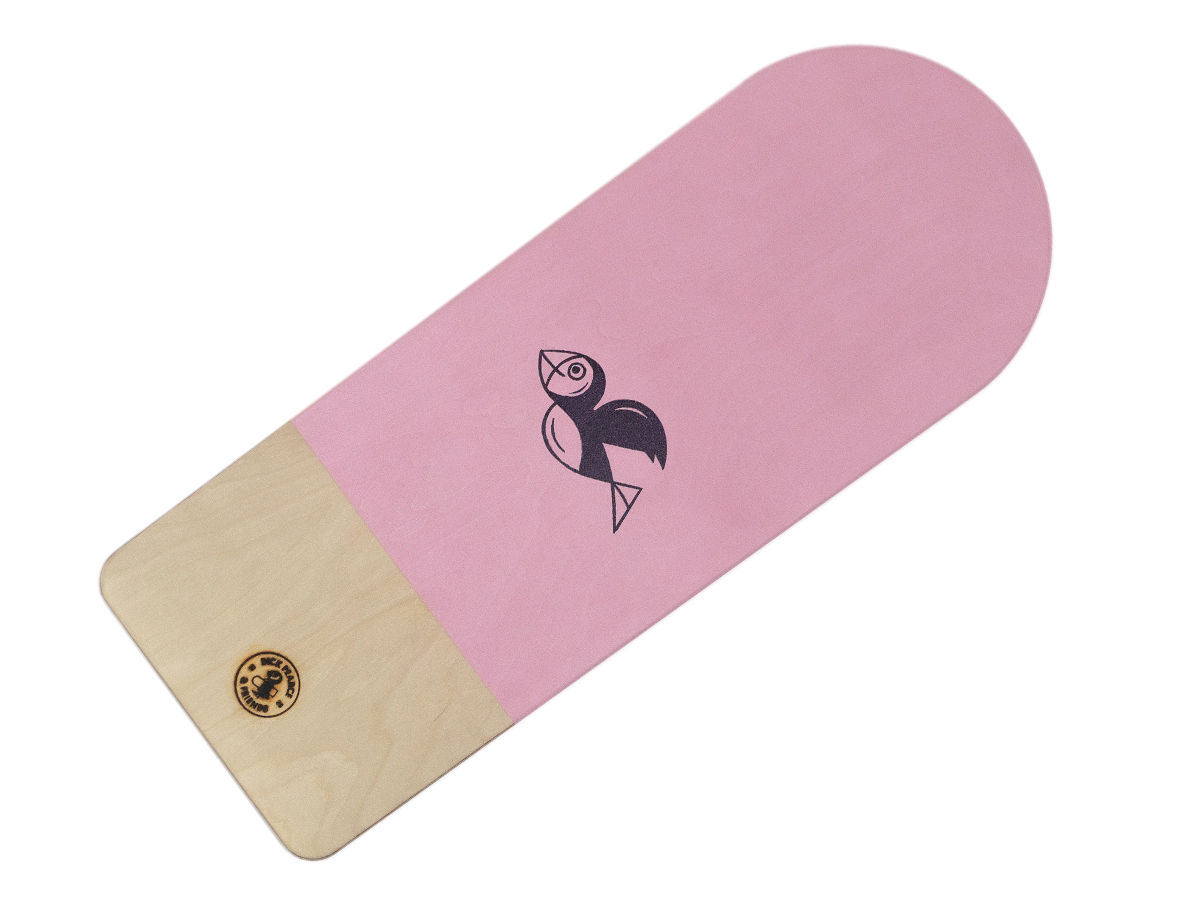 Keen for some carving, and not just the turkey? With no certainty of snowfall at home, that just leaves the sea. This bellyboard's shortened form is perfect for braving the waves without the need to stay upright.
Roku Express (£30)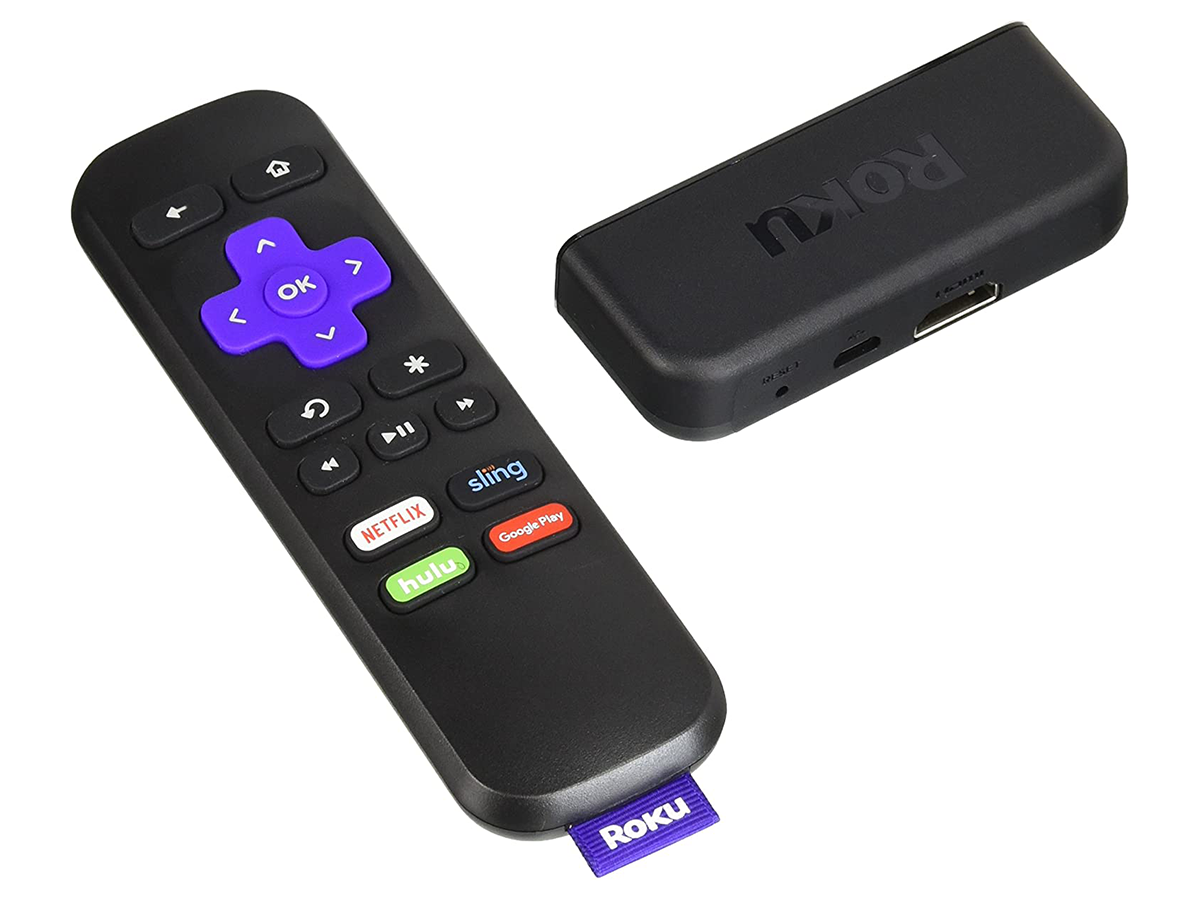 Got a bedroom telly that's lacking brains? Roku's tiny Express streamer will infuse it with all the skills it needs for a lazy Christmas: Netflix, Amazon Prime, Now TV, Disney+, iPlayer and more. The matchbox-sized gadget comes with an adhesive strip to stick it to the back of the TV, plus there's an HDMI cable in the box so you can get streaming straight away.
Plant Pot Speaker (£15)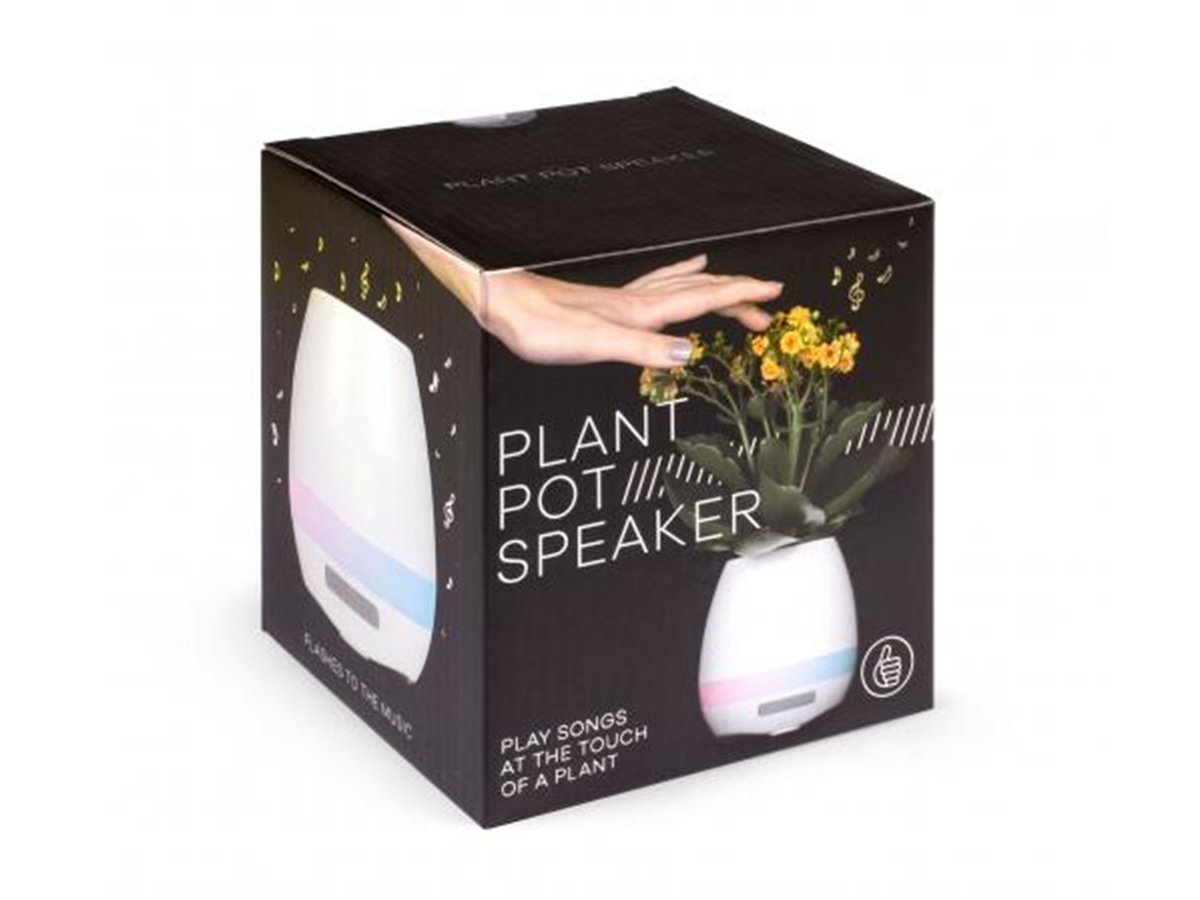 Some people think their plants grow better if you chat to them or let them listen to the radio, which is why this pot comes with a built-in speaker and seven preloaded tunes that'll play when you touch one of the leaves. It also has Bluetooth onboard, so you can hook up your phone and play your own choice of tunes (or the plant's).
Google Nest Mini (£49)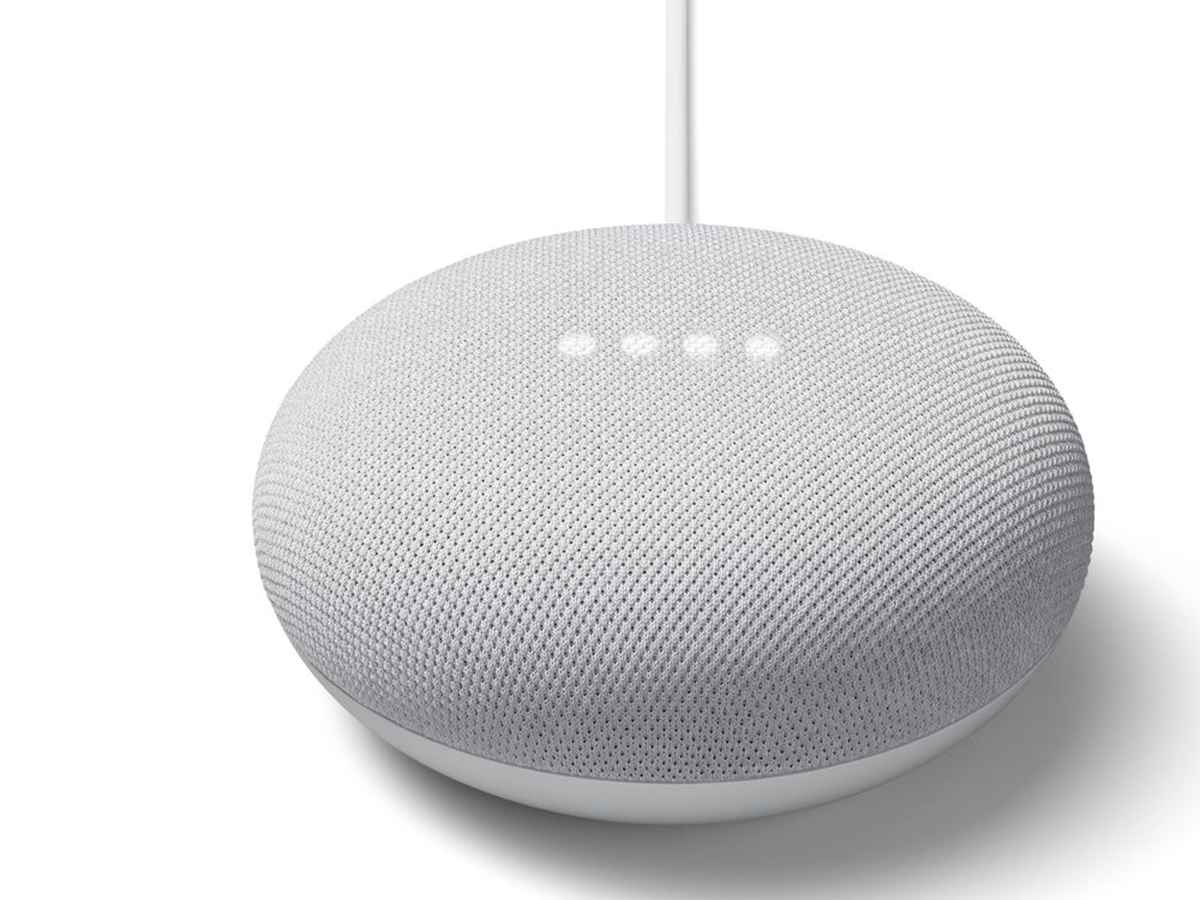 How many smart speakers is too many? Unless there's one in every room of the house we reckon you can always squeeze in another – and it's always worth finding a spot for Google's Nest Mini. Whether it's controlling your smart home kit, playing music or just checking the weather, this clever little voice-controlled blob has it covered.