Amazon vs Netflix vs Now TV – the battle of the streaming services
Watch what you want, whenever and wherever – Stuff weighs up the top three TV streaming subscription services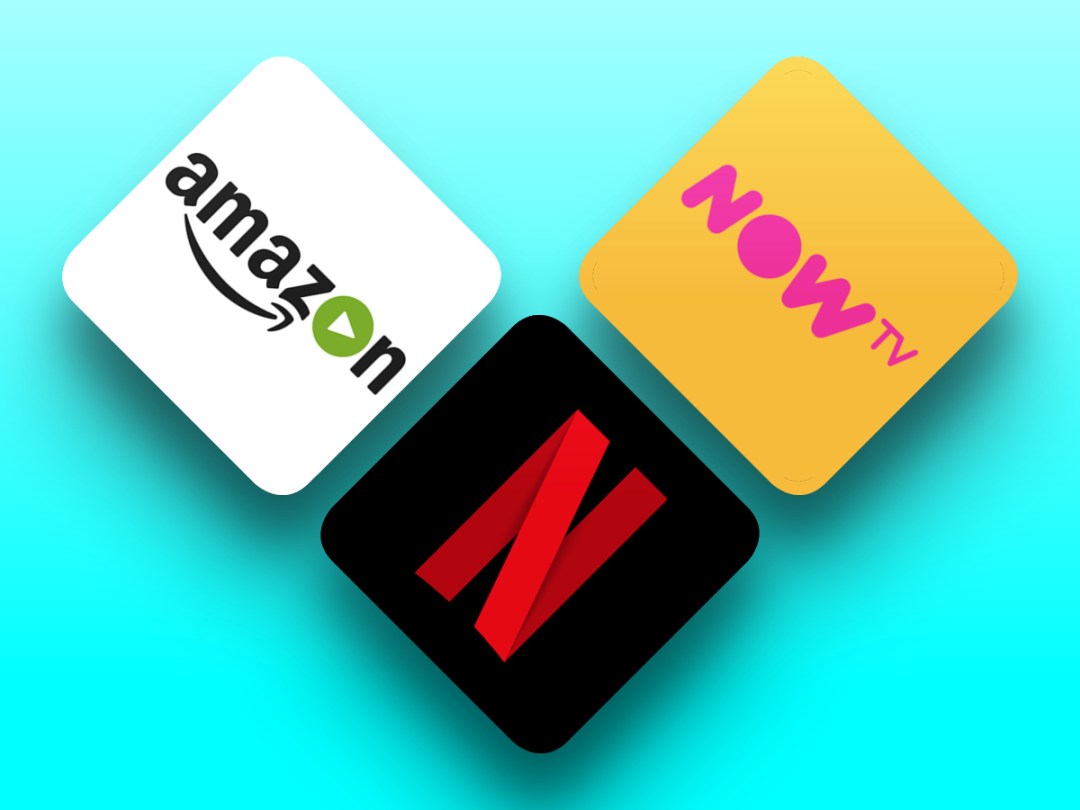 The days when we were shackled to the TV schedules are over: for less than a tenner a month you now have access to an all-you-can-eat buffet of box-sets and blockbusters. 
That's mostly thanks to Netflix, Now TV and Amazon Prime Video. All three are worthy contenders for the title of best video streaming service, each of the three with its own particular strengths and occasional weaknesses.
Of course, you're here because you want to know which is best. And that's where we come in. We've reluctantly spent hundreds of hours bingeing on films and TV series so that we can give you our definitive verdict. We know, we spoil you.
So grab the popcorn and get comfy, the show is about to begin…
Amazon vs Netflix vs Now TV: Content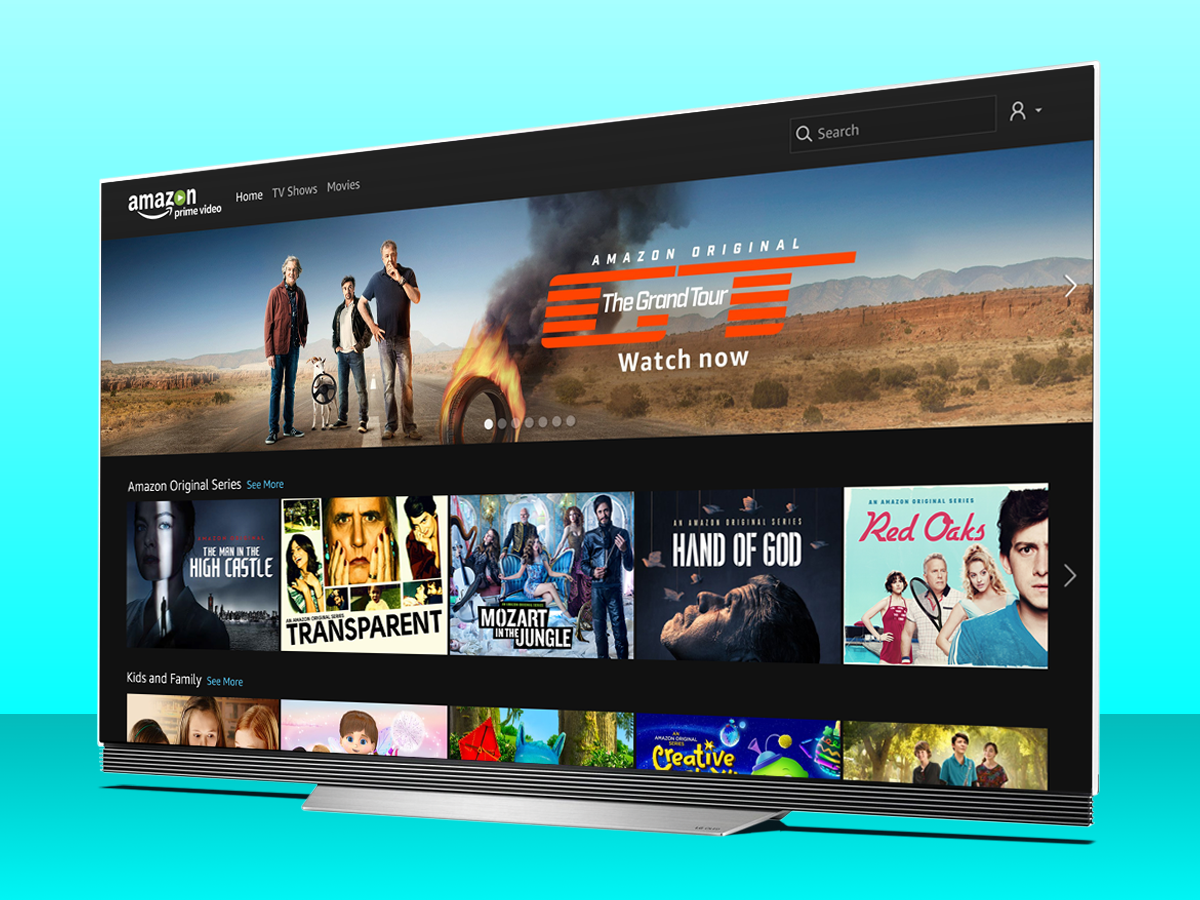 Amazon Prime Video
Like cold hard figures? How does Amazon Prime Video's 15,000+ strong library of movies and TV episodes tickle you? It's the largest offering here, and while that's an impressive boast to draw you in, it doesn't mean much if there's nothing worth watching. Fortunately, Prime Video also gets the medal for most improved in this respect too.
It wasn't that long ago that Amazon really fell behind Netflix in the quality of content it had to offer. That was particularly true with regards to its original content – something that's fast becoming a deciding factor for many when choosing a video streaming service.
But Amazon is playing catch up, and fast. It now produces well-respected original shows such as American Gods, The Man in the High Castle, Sneaky Pete and Jeremy Clarkson's Grand Tour to name a few. There's money being spent here, and the results are showing.
You can add that to a better movie selection too. They're from a similar post-Blu-ray release window as Netflix, but it's arguably a better quality selection. Recently added films include critically acclaimed titles including The Hateful Eight, Carol and Spotlight, alongside Krays biopic Legend and 2016's The BFG. You'll also get much older films added alongside them for variety, and a constant reshuffling of it all to keep things feeling fresh.
We can't say that all of those 15,000 titles are top quality watching – there's plenty of filler here (we see you, straight-to-DVD films) – but the good stuff that accompanies it is certainly improving.
Prime Video also offers newer titles for rent or purchase alongside your included Prime content, which gives you the option to treat yourself to a more recent blockbuster in one easy package.
Netflix
Boxsets, boxsets, boxsets. Netflix is the king of them. And while it's got some of the biggies such as Peaky Blinders, Sons of Anarchy, American Horror Story and Homeland, some of the best TV it has to offer is the stuff it's created itself.
The list is huge and growing almost weekly. Think House of Cards, Orange is the New Black, Daredevil, Narcos, Black Mirror and Stranger Things to name a few. Award winning, critically acclaimed shows that you can't get anywhere else. That's a feather in Netflix's cap right there.
It's also putting good work into hard-hitting documentaries, such as the Emmy-winning Making a Murderer and Oscar-nominated 13th, as well as a new run of comedy shows with big names like Dave Chapelle and Louis CK.
Its Originals series certainly seems to be its focus, because its movie selection isn't quite as impressive in comparison. There's still some decent stuff to be found on there if you have a good dig through, including 2016's The Nice Guys, The Neon Demon and Brotherhood, but it's not going to challenge Now TV, or maybe even Amazon depending on your taste, for the most up-to-date releases.
Its back catalogue is decent though, and the quality of films is probably better on average than on Amazon. That means you're safer taking a punt on a film you've never heard of and it actually being watchable.
Now TV
Now TV works a little differently to the other two services, in that it is split into three areas – Movies, Entertainment and Sport – with a different subscription required for each. It's billed largely as a streaming service, but unlike the other two it also offers live TV viewing.
As Sky's streaming service, it's heavily tied in with what the main service has to offer. This means movies are usually newer and the selection better than on either Netflix or Amazon.
You're still not going to get anything before it's released on Blu-ray of course, but big titles such as Star Wars: The Force Awakens, Captain America: Civil War, Deadpool and The Revenant are all available on Now TV and nowhere to be found on the others.
It also does a good job maintaining its back catalogue too, with a great selection of Disney films, and strong choice of old classics and cult favourites.
The entertainment selection isn't too shabby either, giving you access to 11 channels you won't find on services like Freeview. Sky Atlantic is the biggie here of course, with shows including Game of Thrones, Billions, Veep and Mad Men all available in their boxsets.
Just like Amazon and Netflix, all of this content is refreshed regularly, but Now TV does a better job of flagging up the stuff that's soon to disappear so you're in the loop. Saves you the frustration of a boxset getting axed when you're halfway through, at least.
It's the only service of the three to offer a sport as an option too, giving you access to all the Sky Sports channels for a period of your choosing. A nice added extra for sports fans.
Verdict
This is hugely subjective and will depend what's most important to you from a streaming service. If you're a movie fan, Now TV will offer you the best and newest selection, while TV buffs will probably find Netflix serves them best. For a jack of all trades that shows potential in both areas, give Amazon Prime Video a go.
Best for TV: Netflix
Best for movies: Now TV
Amazon vs Netflix vs Now TV: Compatibility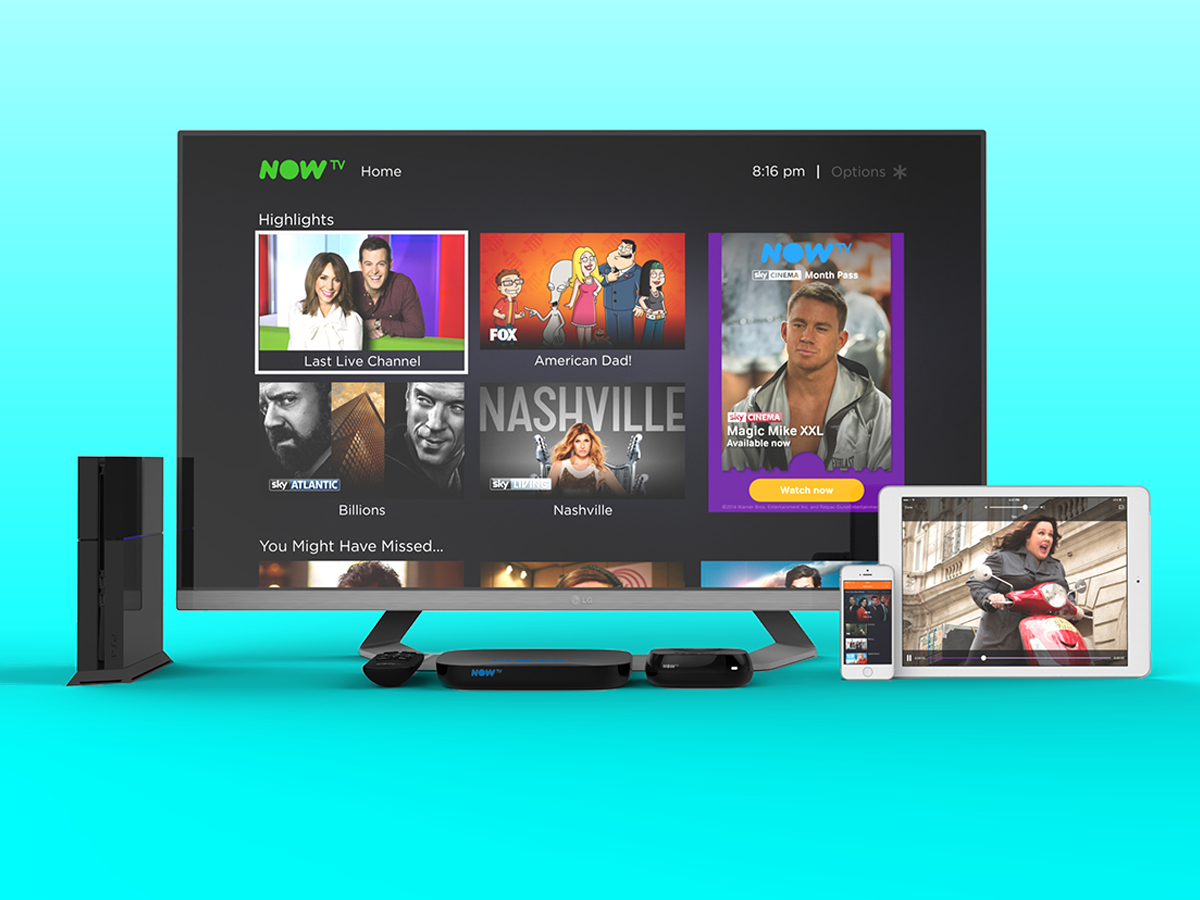 Amazon Prime Video
One of the best ways to watch Amazon Prime Video is – perhaps unsurprisingly – on one of Amazon's own devices. Its Fire tablets are geared towards it, and its Fire TV devices (the Stick or the Box) give you the best experience on your TV.
That said, you will find Amazon Prime Video apps cropping up in quite a few places now. It's not made itself as indispensable as Netflix just yet, but it's getting there, coming pre-installed on smart TVs from Samsung, Sony, LG and Philips.
All the big-name games consoles – including PlayStation, Xbox and Wii – feature it too, and of course there are apps for all iOS and Android devices.
Notable absences here are Chromecast and Apple TV, but the latter is thought to be coming shortly. For now, you can AirPlay things over from your browser, which is a good workaround until the app appears.
Netflix
It's a good bet that wherever you find streaming apps, you'll find Netflix. It's become as much of a must-have in your app line-up as BBC iPlayer, and features on every smart TV and Blu-ray player from the likes of Panasonic, Philips, Samsung, LG, Sony and Toshiba – sometimes even with its own dedicated button on the remote.
All the major games consoles have it too; set top boxes from BT, Humax, Virgin Media, TalkTalk and YouView offer it and it's widely available across the likes of Apple TV, Chromecast and Roku.
It even supports Windows Phone devices alongside iOS and Android – the only service from the trio that does – showing that it's all about inclusivity.
Now TV
Now TV says you can watch the service on a fairly generous 60 devices, but the list still feels a little limited compared to the competition.
It includes LG and Samsung smart TVs, PlayStation (PS3/PS4) and Xbox (One/360) consoles, Chromecast, Apple TV (though we haven't been impressed at its implementation here) and Roku streaming devices, and iOS and Android. Windows tablets also get support, while YouView works for Movie subscribers only, due to restrictions on the Sports and Entertainment and content.
If none of this works for you, the dedicated Now TV box and remote is only £14.99, making it one of the most inexpensive ways to get it on to your TV.
Verdict
There can only be one winner here, and that has to be Netflix. In the five years since it launched in the UK, it has made itself as synonymous with video streaming as Spotify has with music, and its device compatibility shows that. Amazon Prime Video is doing a good job of playing catching up, but Now TV has some way to go.
1st Netflix
2nd Amazon Prime Video
3rd Now TV
Amazon vs Netflix vs Now TV: Picture and sound quality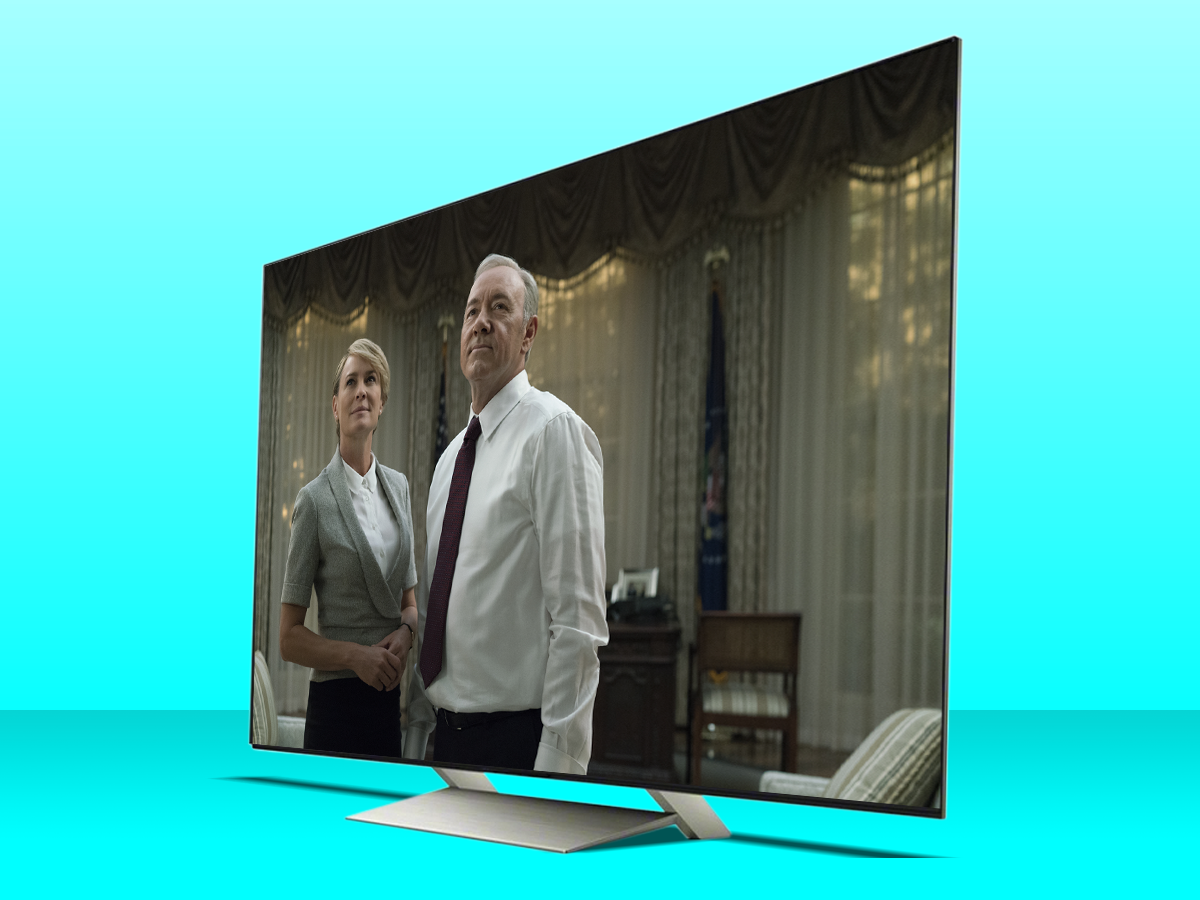 Amazon Prime Video
Amazon offers streaming in 4K with some support for both HDR 10 and Dolby Vision content. From what we can tell, this is largely limited to Amazon Originals at the moment, but more is being added all the time – including titles to rent or buy in 4K.
As long as you've got all the kit that Amazon recognises as being 4K ready, you'll find a separate UHD menu in most versions of the interface where you can easily find all of its best-quality content.
Amazon suggests you need a Wi-Fi connection of at least 15mbps to get the best from 4K, but if you're going to be regularly streaming in this quality, you might want to consider hardwiring for the best performance.
If not, Amazon makes use of adaptive streaming, and will adjust the quality to suit the bandwidth available. It means you'll never not be able to watch shows, but you might not always get the best quality available.
On the audio side, most of the shows and movies are offered in up to Dolby Digital 5.1, so if you've got a surround sound system wired up, you can really put it through its paces.
Netflix
Similarly to Amazon, Netflix offers 4K content with HDR support for HDR 10 and Dolby Vision. This also largely revolves around its own original content, but it does pip Amazon by throwing a few 4K movies into the deal too (though none of any real note).
Netflix uses adaptive streaming as well, to make sure there are no delays between choosing your content and watching it. That's why it'll always stream a little fuzzy to begin with before it finds its feet and adjusts to the bandwidth it has available.
Netflix recommends a slightly higher connection of 25mbps or more to get the most from its 4K stuff, and just the same as Amazon, once it sees you have the gear for 4K, will offer up a selection of UHD titles in a separate carousel.
Support for 5.1 surround sound is on all the stuff you'd want it to be on – just like you'll see labels for 4K content, 5.1 sound will also be tagged up so you know which content can really give your sound system a work out.
Now TV
This is one area that Now TV really struggles to compete in. In fact, it might as well sit this one out entirely. Not only is there no 4K content, but there's not even full HD, with it maxing out at 720p on most devices. Watch it through the browser or on YouView though and it'll be even worse, at bog-standard SD.
Now TV says it's always looking into ways to develop its service and that higher quality streaming is something it hopes to introduce in the future. But for now, you're stuck with it.
There's no 5.1 sound either, so you'll have to make do with stereo only. For those deaf or hard of hearing, it's worth noting that Now TV has no subtitles, which is poor show from an accessibility point of view.
Verdict
With growing libraries of 4K HDR content and plenty of support for 5.1 audio, it's hard to call a winner between Amazon and Netflix. We're calling this one a tie. Now TV comes in last, and is really some way behind.
1st Amazon/Netflix
3rd Now TV
Amazon vs Netflix vs Now TV: Usability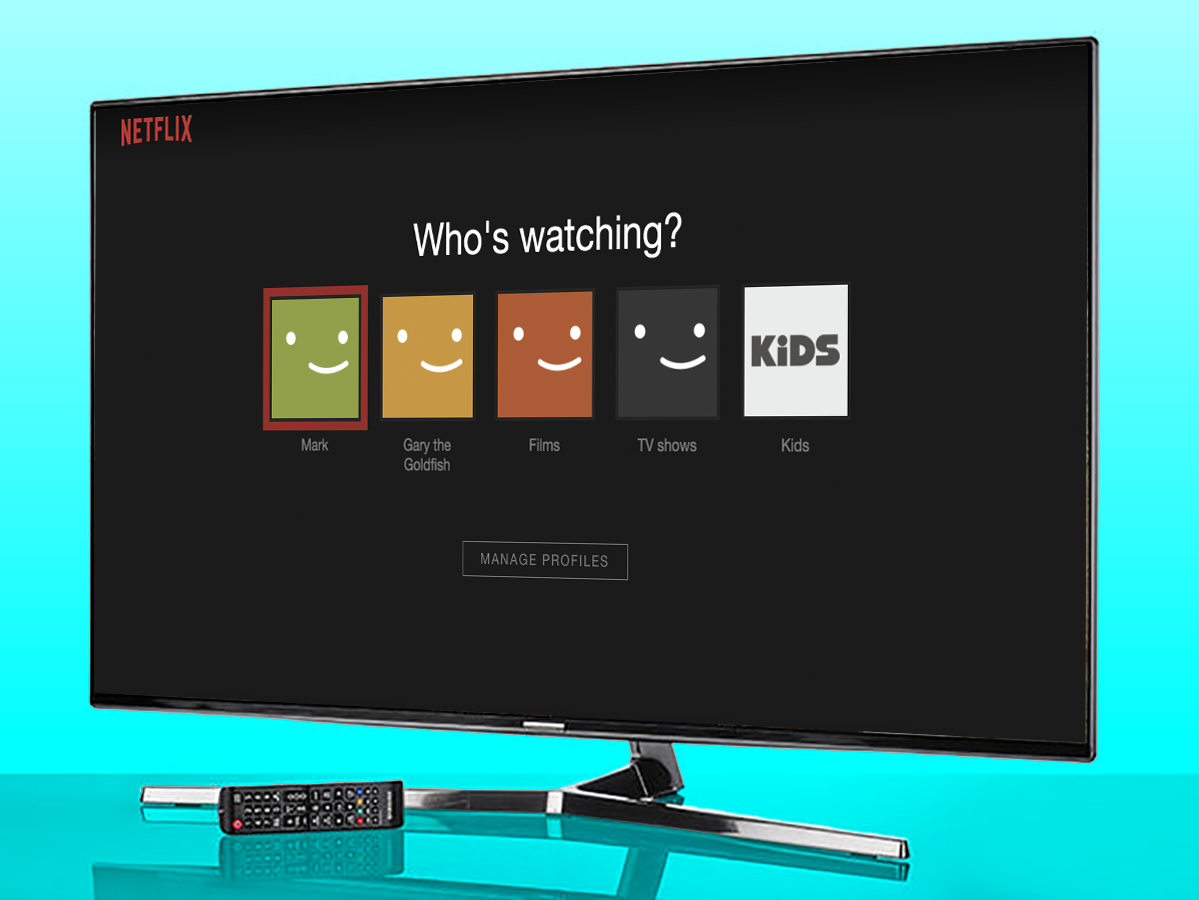 Amazon Prime Video
We've said above that the best way to watch Prime Video is on one of Amazon's devices, and that's because the interface is really honed there – in particular the most recent iteration of Fire TV.
The interface has been simplified and content is now more easily surfaced than it was before. There's also Alexa voice search, which works really well, and an improved recommendation engine.
However, this does mean that when you're using it across devices, the experience is slightly different on each one. It's not rocket science to navigate your way around any of them, but be aware that on your smart TV app, streaming device or games console, Prime content will be thrown in with the stuff you have to pay for. It's well marked up though, so it'd be pretty difficult to buy something by mistake (unless you've got click-happy kids). You can filter it out easily to show only Prime stuff too.
That said, the iOS and Android app is Prime Video only, but if you do buy or rent any movie through another Amazon Prime app, it will appear there in your library.
A nice touch here is Amazon's X-Ray feature, which brings up IMDb information for the cast, details on the characters and plotline and various other trivia tidbits.
Netflix
One of the big pluses in Netflix's corner is its ability to set up multiple accounts for all the family, so your watchlist of hard-hitting documentaries and critically acclaimed films isn't interrupted by Peppa Pig and questionable romcoms.
It also allows Netflix's pretty decent recommendation algorithm to offer up stuff you might actually like, not what the rest of the family would.
As for the interface, it's pretty much the same wherever you're using it, which is good for ease of use. There's usually a piece of hero content at the top, picked for you from your previous viewing, which is then followed by horizontal carousels of content.
This is a mixture of genre-based suggestions, with recommendations based on other things you've watched. If there's something specific you want, you can search for it, and if it doesn't have it, it will offer up suggestions for similar stuff – usually based on the actor or genre. Not that handy, perhaps, but it's a nice gesture at least.
Now TV
Now TV might not have the breadth of catalogue on its side, but the way it organises it within its interface is really nice.
It's big on artwork, so it's a pretty visual experience, but it also regularly curates its content into handy, and often timely, lists.
For example, around Oscar season, you might get a selection of previous Oscar-winning movies available on the service. Others are more helpful, such as '90 minutes or less', while some are more straightforward: 'Family Faves' or 'Great Adaptations', for instance. You'll also find a section here for 'Last Chance', so you can see what's about to leave the service soon and catch it before it does.
Verdict
Netflix wins big points for its ubiquitous and easy-to-use interface, and its decent personalised recommendations just give it the edge over Now TV's curation. Amazon's more scatty approach across devices doesn't mean it's hard to navigate, but does mean it's not as consistent an experience. It gets third.
1st Netflix
2nd Now TV
3rd Amazon Prime Video
Amazon vs Netflix vs Now TV: On the go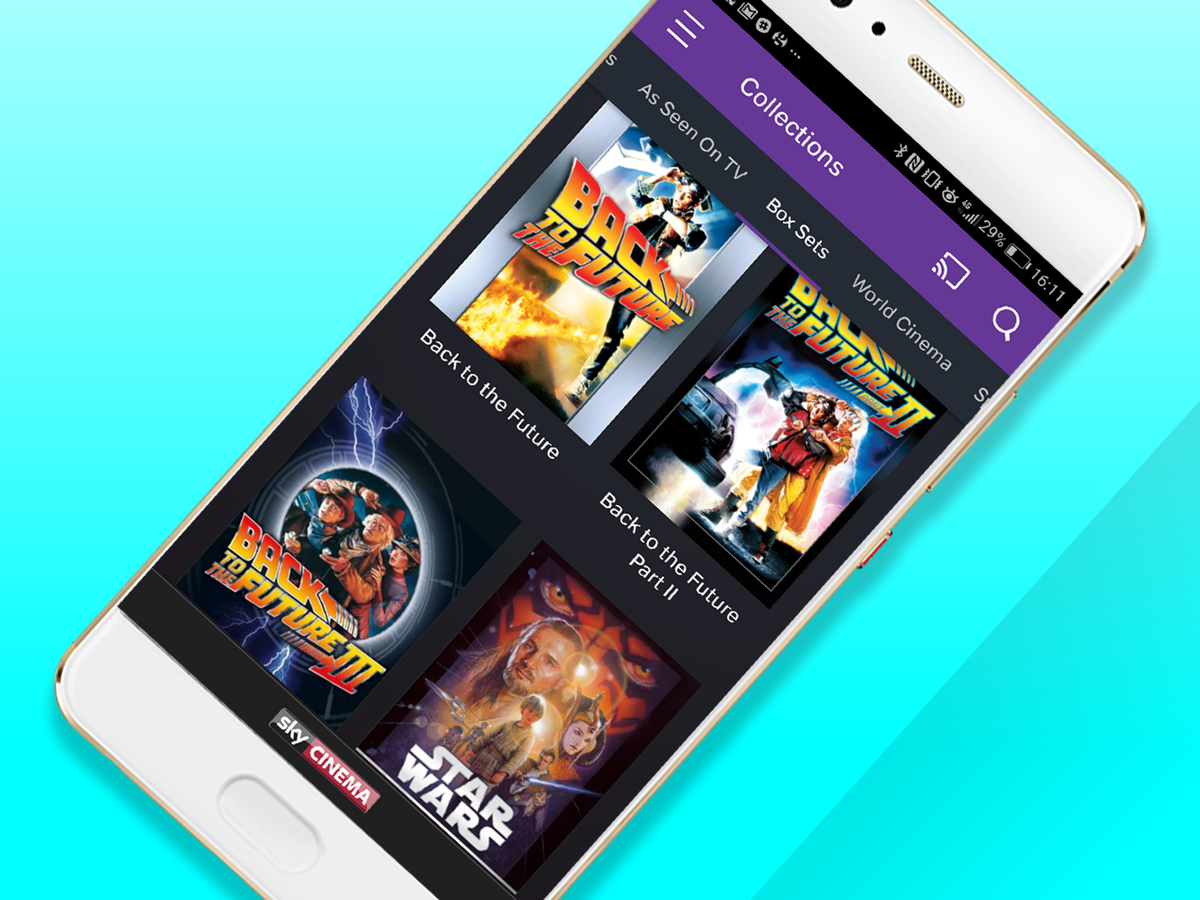 Amazon Prime Video
Amazon is pretty free and easy when it comes to taking content on the go. Any movie or TV show we looked at could be downloaded for offline watching, although it's restricted to 15 things at a time. Once you hit that limit, you'll have to start deleting things you've already watched to make way for more.
That's fine if you're just looking for offline watching in the UK, but if you're going abroad, the only new downloading you'll be able to do will be from Amazon Originals – meaning all movies and other TV shows are out of bounds. The moral of the story here? Stock up to the maximum before boarding and don't watch everything on the flight over there (unless you're an Originals fan, of course).
Netflix
Netflix recently introduced the ability to download content for offline watching, but it's a little more selective with what you can pick.
There's still plenty to choose from, but not everything on the service is available for storing locally on your device. You'll need to go into the 'Available for Download' section to see what's up for grabs – your storage is the limit for how much you can take.
It's not so simple when it comes to taking this content out of the country. Netflix says some downloads won't be viewable when you go away (it'll be a case of wait and see, unfortunately), but with 190 countries that Netflix operates in, you will get access to that country's content automatically. If you're going to America, expect a much better selection than we have here.
Now TV
If you were hoping to take Now TV on the go, you'd better have a pretty decent data allowance to go with it. There's no download for offline watching here, and you can't stream any content abroad. There is the live TV aspect of it though, so as long as you have a decent signal and enough data, you can catch up on shows as they happen.
Verdict
Watching from the comfort of your own living room is all well and good, but taking your streaming service on the go is when it really comes into its own. Amazon has the best selection here if you're just wanting to watch it on the Tube, but Netflix is the more varied option (although not entirely guaranteed) for when you're on holiday. That feels like a tie. Once again, Now TV falls behind its competition here by some margin.
1st Netflix/Amazon
3rd Now TV
Amazon vs Netflix vs Now TV: Pricing
Amazon Prime Video
There's really no beating Amazon when it comes to value for money. At its most basic, it's the cheapest of all three, costing just £5.99 per month for access to everything Amazon Prime Video has to offer. However, the real value is in a full Prime membership.
For £79 upfront for the year, or £7.99 per month, you can get Amazon's full Prime membership. This not only gives you Prime Video but also Amazon's free next-day delivery, Prime Music (Amazon's more restricted music service – but Prime members get a discount for the Unlimited service too) and the Kindle Lending Library that offers one free book a month.
It's a very attractive bundle of services, and for someone who uses Amazon regularly, just the free next-day delivery will pay for itself. Whichever option you choose, Amazon Prime Video allows up to 10 registered devices, with streaming to up to two at any one time.
Netflix
Netflix's accumulative pricing structure lets you choose how many devices you need to be able to watch on and in what quality.
Basic is the lowest tier, and probably one we'd avoid unless your home internet connection is sloth-like. For £5.99, you can only watch on one device, but more crucially, everything will be streamed in standard definition only.
Since we left the '90s behind some time ago, we prefer the extra outlay of £7.49 per month for the flexibility of up to two devices watching in high definition at the same time. The extra clarity is worth it, we promise.
Of course, if you've gone 4K with your home cinema setup, you really should treat it to the best it can get. Netflix's Premium 4K subscription comes in at £8.99 per month, but also stretches your number of devices to four.
Now TV
Because you have to pay individual subscriptions for Movies and Entertainment, Now TV can work out fairly pricey in comparison to Netflix and Amazon if you want access to both.
A Movies pass will set you back £9.99 per month, while Entertainment will cost £6.99 per month. With each pass, you can register four devices and watch on up to two at once.
However, while the other two very rarely budge on their price, there are regularly deals on here to make things cheaper. That means offers like two months for the price of one, and with no minimum subscription you can always take the offers on as and when you see them.
Sports is a bit pricier, but has more options. You'll pay £6.99 for a full day of sport, £10.99 for a week and £33.99 for a month.
Verdict
While Netflix gives you the option to choose the tier that suits you best, it does sting you if you want the best in quality. Amazon is the cheapest, doesn't charge you a penny extra for 4K, and the full Prime membership offers a whole lot of added value. Without any offers, Now TV is expensive but worth keeping an eye on for when they crop up. An easy win for Amazon.
1st Amazon
2nd Netflix
3rd Now TV
Overall verdict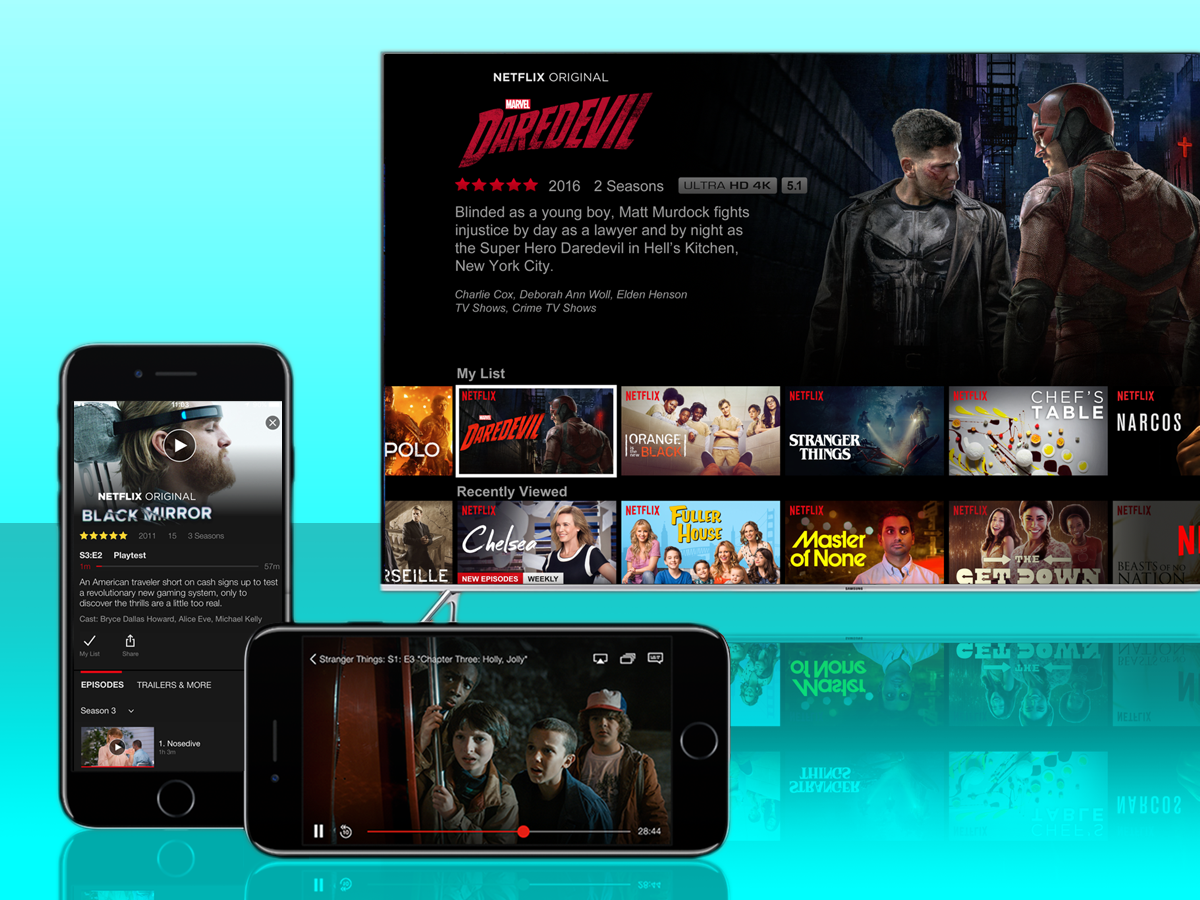 Three streaming stalwarts – one decision. But which one do you pick? Ultimately, it comes down to what you want most from your streaming service, and that almost always revolves around content.
If it's the latest and greatest movies, it has to be Now TV. If it's a broad selection of excellent TV shows you can't get anywhere else, Netflix is the one for you. And it has to be Amazon for a great value service that's got a lot to offer.
That said, Now TV does feel like it never really committed to this dust up. While its content is great, and the interface has some nice touches, it falls down against the competition in every other aspect. Start offering downloads and up your picture quality and we'll talk, guys.
In the end, it comes down to a tussle between the two heavyweights, Amazon and Netflix. And right now, their cards feel closer than ever. Alongside a decent selection of movies, Amazon's Originals content is really starting to snap at Netflix's heels and with its device compatibility growing, its value for money can't be denied.
In the end though, the pure quality of what Netflix has to offer just wins out. Its Originals content is not only broad but excellent, its user interface is easy to navigate across the board and you can use it on just about every device going.
Of course, with very little crossover of content and free trials available on all of them, you could just give them all a go and see which one you like best. That's dangerous though. If you're anything like us, you'll probably end up keeping all three…
1st: Netflix
2nd: Amazon Prime Video
3rd: Now TV