Apple iPhone 8 vs iPhone 7: Should you upgrade?
Does the core iPhone update pack enough benefits for the swap?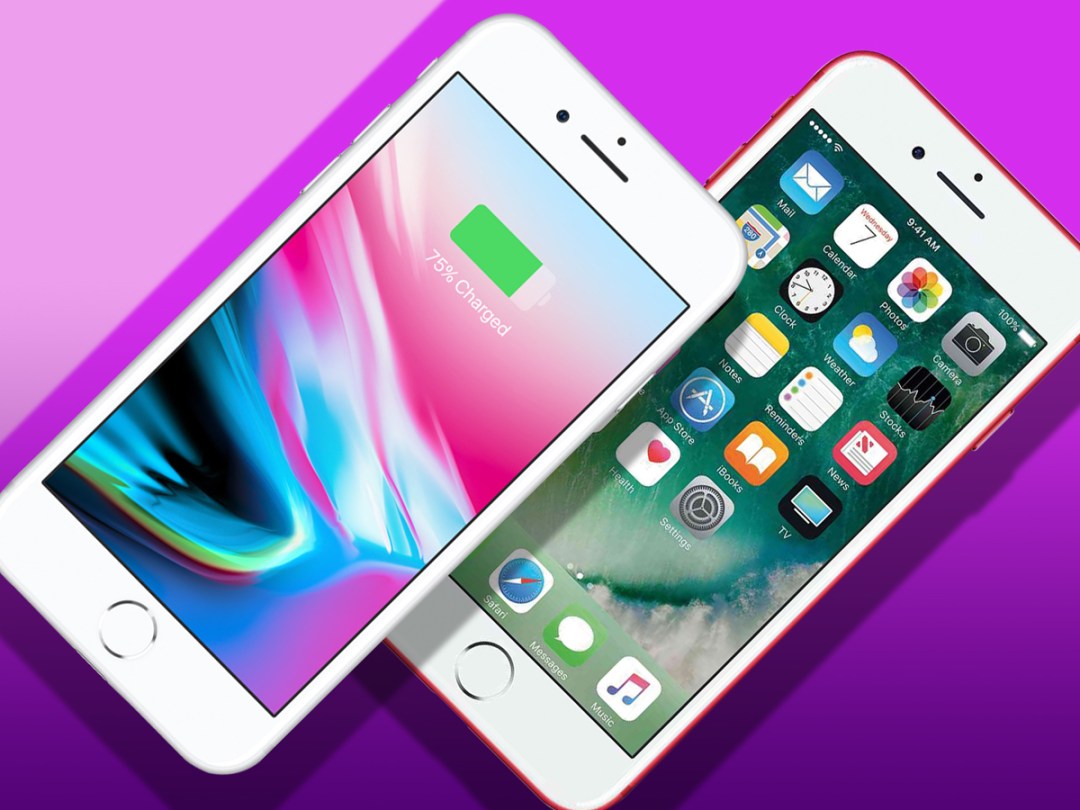 After all of these months of waiting, it turns out that the iPhone X is actually the newly revitalised "iPhone 8" that we've been clamoring for 'til now.
So what, then, is the actual iPhone 8? Well, it certainly looks a lot like an iPhone 7, at least from the front. But the glass backing shows one new wrinkle, and it's joined by others that might not be obvious to the naked eye. The iPhone 8 packs perks, as every new iPhone does. That's no great surprise.
But if you just bought the iPhone 7 within the last year and you're still pretty happy with Apple's last standard flagship, do you really need to make the yearly leap again? Here's what we recommend so far, based on the specs and our iPhone 8 hands-on.
iPhone 8 vs iPhone 7: specs
Design: Glass is back
Remember the slick glass backing of the iPhone 4 and iPhone 4s? Yeah, we loved that – and now it's back and looking mighty fine here.
For the most part, the overall iPhone 7 look hasn't changed here. From the front it's identical. From the sides, about the same. But that glass backing is certainly alluring, whether it's in silver, gold, or space grey. The iPhone 8 is a hair thicker because of the glass, but it should still fit your old accessories.
So, while it's not quite the dramatic shift that we're seeing with the iPhone X, it is undoubtedly a bigger boost to refinement than we've seen in any of the other post-iPhone 6 riffs on this theme.
Screen: No big shifts
Owners of both the iPhone 7 and 8 might feel some serious screen envy when the iPhone X comes out in November, thanks to its all-face, 5.8in OLED screen. Add in HDR video support and impeccable contrast, and it should be one of the best displays found on a phone today.
But what about the iPhone 8? Unfortunately, Apple hasn't made any major strides with this one. It's still a 4.7in LCD panel, and frustratingly, it's still at 750p resolution. That's hardly terrible, and in real-world use it's solidly crisp – but any other flagship phone on the market today hits a bare minimum of 1080p, and you can see a bit of fuzziness when put head to head with those handsets.
The iPhone 8 screen does get the True Tone technology from Apple's recent iPads, which adapts the colours to your ambient lighting – that'll be a nice boost. It promises better contrast and a wider colour gamut, too, but not true HDR support. Overall, these are small benefits, and the end result should still be a pretty good phone screen – but not a truly great one.
Camera: Sharp and stable
Although overshadowed by the iPhone 7 Plus and its dual-camera array, the regular iPhone 7 had a really good smartphone shooter. Not one of the absolute best on the market, but certainly one that turned out reliably strong everyday shots.
The iPhone 8 camera gets a few solid enhancements over the 7. Apple didn't go into too much detail over exactly what's changed, but it says that the 12-megapixel camera has a larger and faster sensor, a new colour filter, and "deeper pixels". Hey, deeper sounds better. More specifically, it claims the iPhone 8 will gather 83% more light than the 7.
We haven't used the iPhone 8 in the real world yet, and as such, we can't really speak to how it compares to the iPhone 7. Every new iPhone turns out better shots than the last one, at least to some degree, so we're sure it'll pack improvements. Enough to buy a new phone for? Well, maybe not – the iPhone 8 Plus and iPhone X are better upgrade contenders on that front, if you're starting from the iPhone 7.
Performance: Bionic boost
Last year's A10 Fusion processor was a benchmark-slaying, productivity-boosting powerhouse, but Apple has apparently gone one better with the A11 Bionic chip in the iPhone 8.
Also found in the other new iPhones, the iPhone X and iPhone 8 Plus, the A11 Bionic has four efficiency-minded cores that are up to 70% faster than the last chip, while the two performance-centric cores hit up to 25% faster. There's still 2GB RAM in the mix here, but that chip should ensure that you don't hit many snags while using the iPhone 8, or struggle with any high-end games and apps. The 30% faster GPU will help with that, too.
But truth be told, the iPhone 7 was already plenty fast. Will we really notice a difference on the iPhone 8? We'll see once iOS 11 is installed on our current iPhones, we suppose…
It should make a difference with augmented reality apps using Apple's ARKit toolset, and that looks to be a big push for the company going forward. But ARKit apps will also work on the iPhone 7, as well as the iPhone 6s and iPhone SE, so that's not really a deal-maker.
Battery and perks: Yes, it's wireless!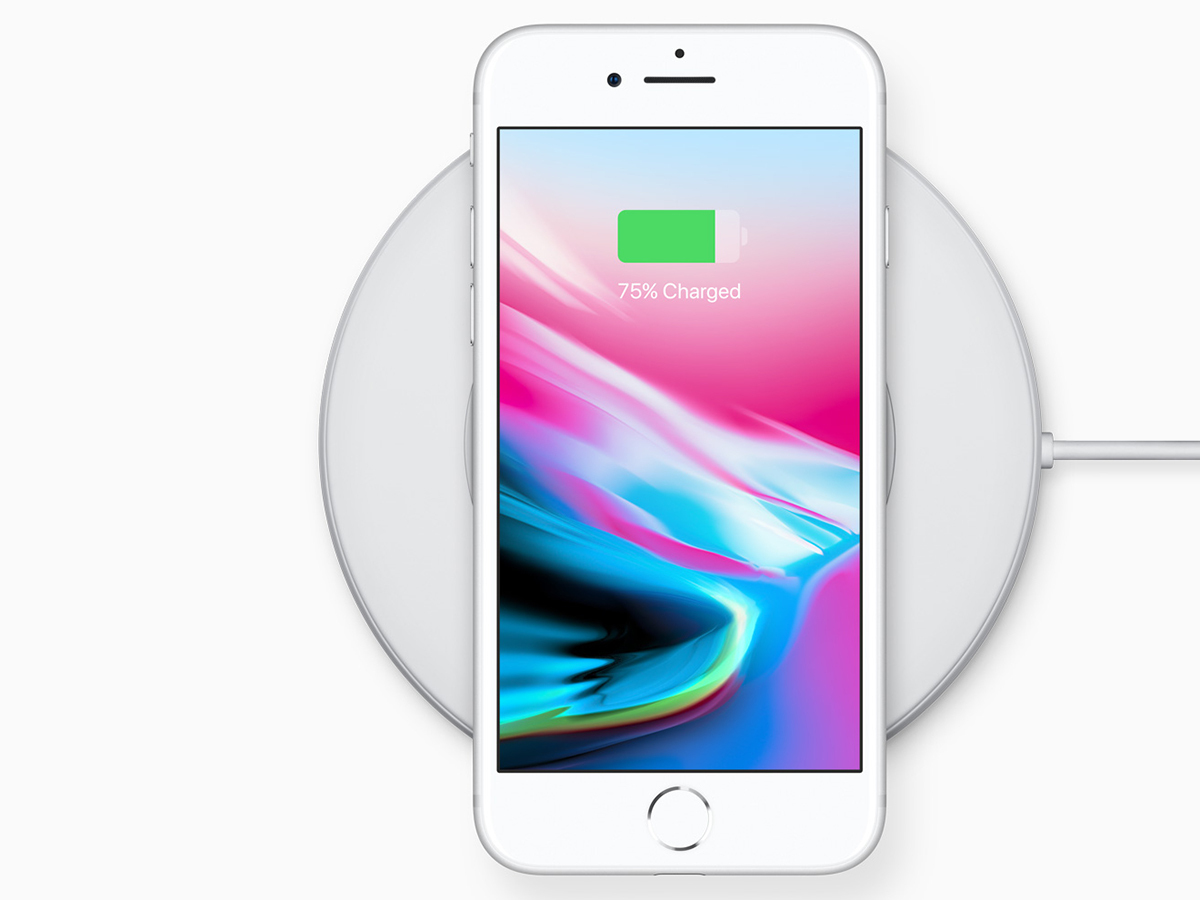 Apple hasn't officially disclosed the capacity of the iPhone 8 battery pack, but technical listings with China's TENAA agency suggest the battery is actually smaller this time around, with an 1,821mAh battery compared to 1,960mAh in the iPhone 7.
That said, Apple claims it "lasts about the same," probably due to software and hardware optmisations, but that's hardly a compelling reason to chop off a chunk of the battery life. That could have been extra uptime! In any case, you'll probably be reaching for the charging cable at about the same time each night, depending on your usage.
Or charging pad, rather, since the iPhone 8 also supports wireless charging thanks to that new glass backing. You can also do fast charging, and neither of those capabilities is found in the iPhone 7 in your pocket right now.
The iPhone 8 also starts with more storage: 64GB or 256GB, as opposed to 32GB, 128GB, and 256GB options on the iPhone 7. Still no microSD support, of course.
Initial verdict: It's a tough sell
Should you upgrade? No, probably not.
Despite the name, the iPhone 8 really feels more like an iPhone 7s… or an iPhone 6.4. Like any annual iPhone update, it comes with an array of useful enhancements, whether it's wireless charging, the True Tone display, or the speedy A11 Bionic chip.
But the iPhone 8 really lacks a killer app, especially given what the iPhone 7 already had to offer. Most of the upgrades here are small perks, and we struggle to see a really compelling reason why you should ditch the year-old iPhone for this – especially at a £50 premium over the iPhone 7.
On the other hand, if you're on an annual upgrade program for the iPhone and it won't cost you more than a couple extra quid a month to make the change, then sure: why not? But if you're thinking about trading in or selling off the iPhone 7 and then chucking that cash towards the iPhone 8, we'd advise you to think long and hard about what you'll really get out of that swap. (For instance: Will wireless charging really change your life?)
Should you trade your iPhone 7 for the iPhone X? Sure, if you don't mind shelling out an extra £300. But at least there's motivation on that front. We're not feeling it with the iPhone 8. Not yet, at least. We'll update once we've reviewed Apple's new core iPhone.