Apple iPhone XS vs Huawei P20 Pro: Which is best?
Apple's enhanced flagship takes another shot at the throne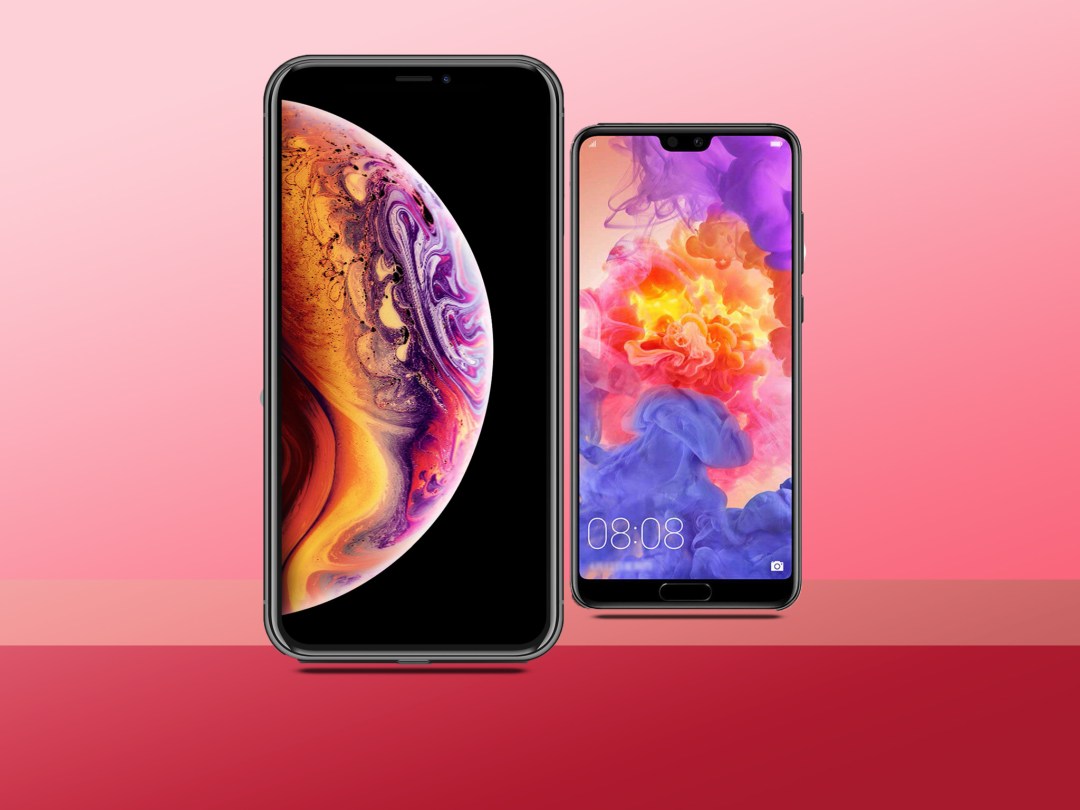 Apple reinvented the iPhone with last year's splashy iPhone X, and now has built upon that foundation with the just-released iPhone XS.
On the surface, seemingly nothing has changed… well, unless you're holding the new gold edition. But inside, the iPhone XS packs a lot more power, some seriously compelling camera smarts, an improved display, and a smidge more battery life to boot.
But is that enough to take down the Huawei P20 Pro? The P20 Pro dazzles with its dreamy gradient colour scheme and then backs up that flash with plenty of power and especially its triple-camera setup, which delivers stunning shots and handy tricks.
Here's what we think now that we've fully reviewed the iPhone XS.
Design: Hard to choose
From the front or back, we have varying opinions here. Both have notched displays with glossy glass backings, but Apple clearly takes the win on the face of the phone, thanks to the lack of an awkward "chin" of bezel at the bottom. It's one thing that detracts from the P20 Pro, even if it has the benefit of a smaller notch up top.
But on the back, we're definitely a bigger fan of Huawei's stunning Twilight gradient colour, and the newer gradient options are likewise quite fetching. Apple has opted again for a plain colour on the back, whether it's white, black, or gold, which is fine but… a bit boring, really. At least the iPhone XR has a wider and more striking array of colours in play.
Verdict: Draw
Screen: Both impress
These screens aren't far off, but Apple has a slight edge. Huawei's phone packs a 6.1in 1080p OLED display with that smaller notch, while Apple's slightly smaller 5.8in OLED is a bit higher-resolution at 1125p.
That's hardly a world of difference, but the iPhone XS widens the gap a little from the iPhone X thanks to its expanded colour gamut, which provides up to 60% improved dynamic range over last year's top-end flagship.
With fantastic top-level brightness as well, the iPhone XS screen is right up there with the best that Samsung has to offer. And that puts it just ahead of the still-strong P20 Pro. Also, the iPhone XS screen still packs in 3D Touch pressure sensitivity, although that's a very niche benefit that few people are likely to see as a deal-maker over any competing handset.
Verdict: Apple iPhone XS
Camera: It's close
Here's where the Huawei P20 Pro has exerted its dominance over the smartphone pack in 2018, but can it hold on through the end of the year?
The triple-camera setup (40MP/20MP/8MP) enables some dazzling abilities, including 3x optical zoom and a 5x hybrid zoom that captures clear snaps from a surprising distance. Everyday shots consistently impress, and even nighttime phones are oddly, unexpectedly strong.
We suggest turning off the "Master AI" smarts, however, which… aren't all that smart. The results tend to be a bit blown-out, colour-wise. In fact, Huawei has disabled them by default with a recent update, which is definitely the right move.
And what about the iPhone XS? Last year's iPhone X is still undoubtedly one of the strongest point-and-shoot smartphone cameras today, and yes, the iPhone XS is even better.
You still get two 12MP shooters on the back, but new sensors, smarter algorithms, and the immensely more powerful A12 Bionic Neural Engine deliver a massive upgrade with the Smart HDR mode. Like Google's Pixel phones and some others, it takes a load of simultaneous snaps and then stitches together one impressive result in an instant.
The increased dynamic range is immediately noticeable, and the shots consistently impress. The iPhone XS even handles low-light shots better than before, although the P20 Pro still has an edge here. Also, the iPhone XS lets you use an on-screen slider to change the focal depth of Portrait photos long after they're taken, letting you alter the background blur and bokeh with ease.
What does that all add up to? These are two of the absolute best smartphone camera setups on the market today, and while we haven't done extensive head-to-head testing between them just yet, anecdotally we see the Huawei P20 Pro's zooming skills and better nighttime shots as giving a slight advantage. But it's very close overall. You won't be disappointed with either handset in this regard.
Verdict: Huawei P20 Pro
Performance: Apple's got it
The iPhone X, iPhone 8, and iPhone 8 Plus were still the most powerful smartphones on the planet before the iPhone XS and iPhone XS Max came out, and now they've taken the throne.
The new A12 Bionic chip promises up to 15% speedier calculations from its two performance cores, and 50% less power usage from the four efficiency cores, plus the new GPU offers a 50% faster graphics upgrade and the Neural Engine can handle 9x the calculations.
What does all of that mean? More and more power across the board. It's the new standard-bearer for smartphone chips.
Meanwhile, the P20 Pro's Kirin 970 is a plenty capable chip, but it's about a year old and it's not top-of-the-line in the Android scene. Huawei's new Kirin 980 will roll out soon with the announcement of the Mate 20 and Mate 20 Pro, which could make the P20 Pro start to feel a bit dated.
It's plenty speedy in day-to-day usage, however, so it's hard to complain about spec sheet disparities. But Apple has only widened the gap in terms of raw processing power with the iPhone XS.
Verdict: Apple iPhone XS
Battery and perks: Pro-level uptime
The iPhone XS makes no major strides in battery life over the iPhone X: Apple says it can handle about 30 minutes more per day, which is fine but hardly worth bragging about. In everyday usage, you probably won't even notice any enhancement with this 2,658mAh cell if you're switching over from the iPhone X.
Meanwhile, the P20 Pro is a class-leading flagship with its huge 4,000mAh battery, which can consistently provide about a day and a half of usage. The iPhone XS can't match that. The P20 Pro lacks wireless charging, however, while it's available on the iPhone XS.
As for storage, the P20 Pro offers a sizable 128GB to play with, while the iPhone XS starts lower at 64GB but then offers more storage for extra cash, with 256GB and 512GB options in play. Neither supports microSD expandability, sadly.
Verdict: Huawei P20 Pro
Verdict: Tough call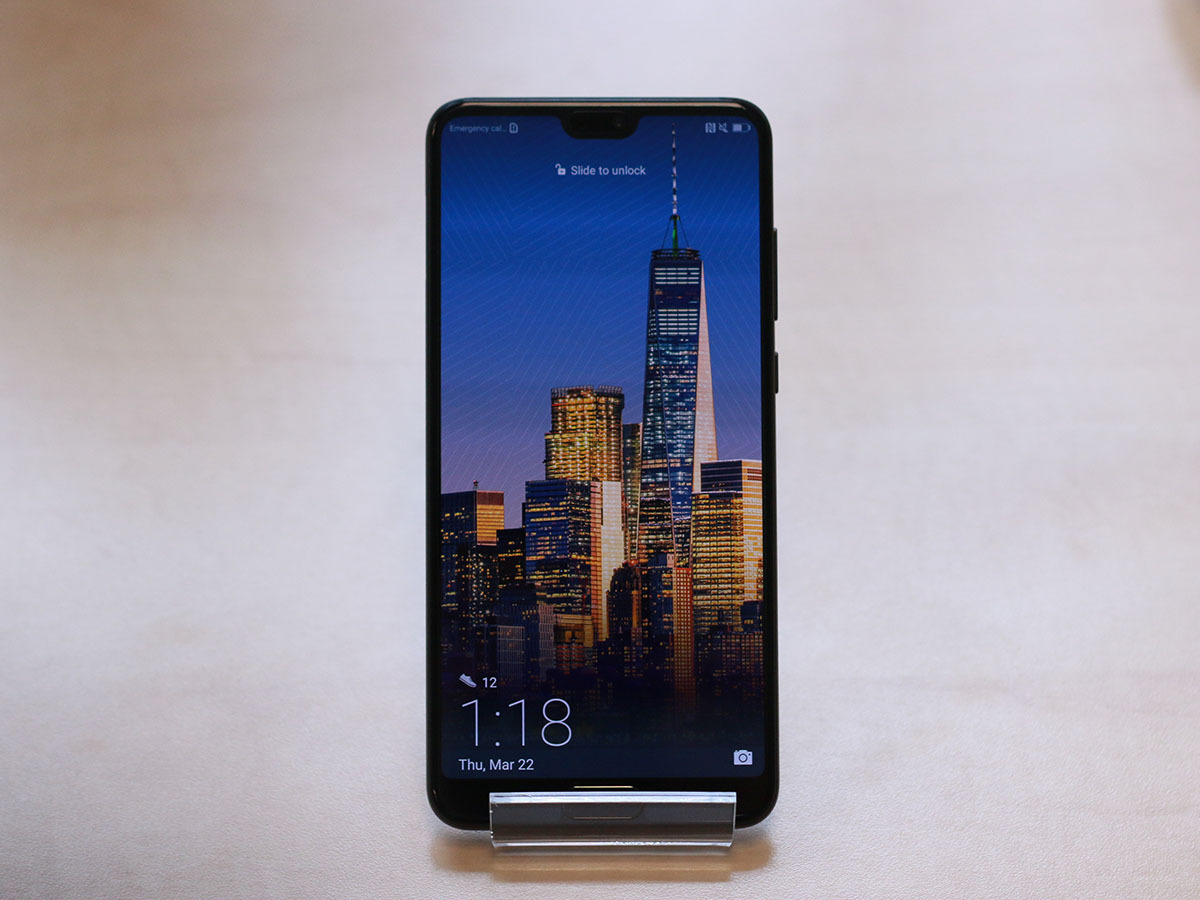 If you're trying to choose between the Apple iPhone XS and the Huawei P20 Pro, we don't envy your decision. It's a tough one. The upside, thankfully, is that both are absolutely brilliant smartphones that are well worth your cash, so you shouldn't be disappointed either way.
But you still have a choice to make, so let's help you with it. The iPhone XS is essentially a revised iPhone X, but the upgrades are definitely felt – especially in the camera department. This is a powerful, ultra-premium handset, and while it doesn't have every perk found in rival handsets, it lacks any real, obvious deficiencies. But it is £999+, mind you. That's still jarring, even as flagship smartphone prices continue to climb.
However, the Huawei P20 Pro chops £200 off of that tally without losing any major functionality or quality along with it. The P20 Pro is a dazzling handset with a great screen and strong processing power – and then it sprints ahead of the iPhone XS with a much beefier battery pack and extra camera abilities.
If you're dead set on an iPhone, then there's no need to fret about the upgrade to the iPhone XS. It's wonderful. But if you're open to other possibilities, we think the Huawei P20 Pro is the slightly better pick for a wider array of people, thanks to its more alluring price and extra benefits.
Winner: Huawei P20 Pro