Apple MacBook Air (2018) vs MacBook vs. MacBook Pro: Which should you buy?
How does the new Air stack up against its siblings?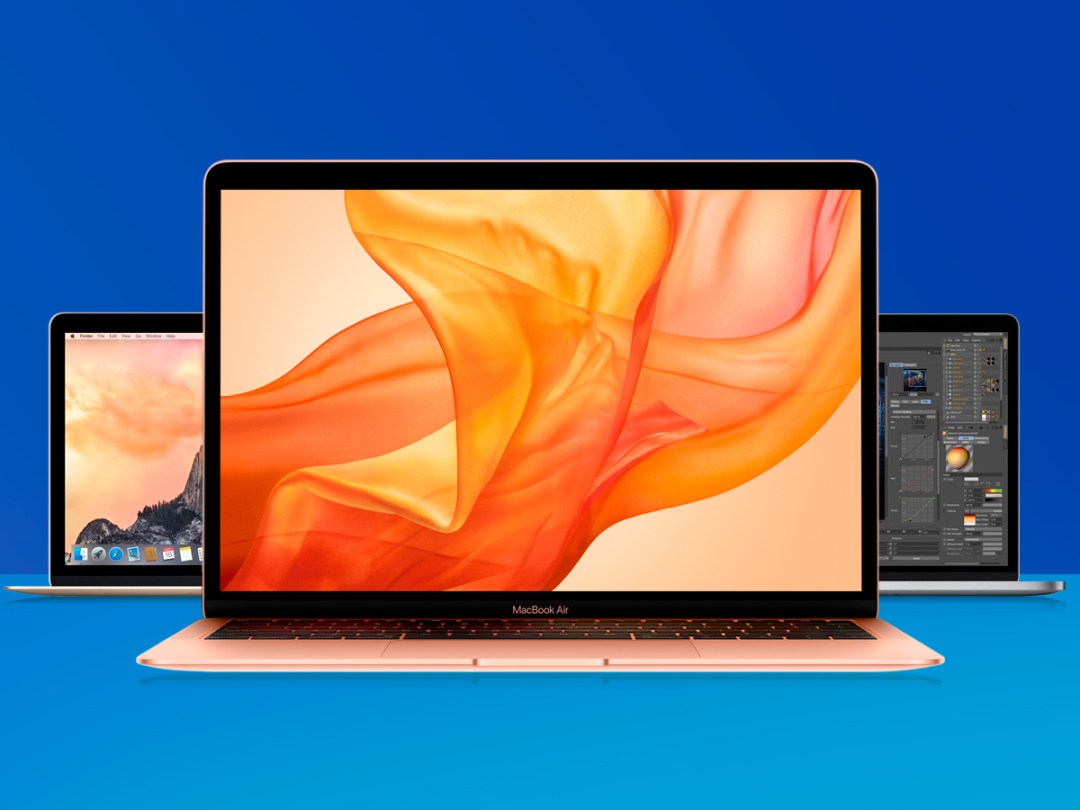 After years of being the only MacBook on the market without a Retina display, the MacBook Air has finally been given a proper overhaul – and it looks downright desirable.
But it also complicates the MacBook lineup, which now has three offerings that all start in the £1,199-£1,249 range for the latest models and have a lot of comparable elements within. At a glance, the differences aren't hugely obvious across the board.
Look more closely, however, and you'll discover things that set these sleek beauties apart – and potentially elevate one to the top of your own list. Here's how the MacBook Air (2018), MacBook, and MacBook Pro all compare, and which we think is best for different buyers.
Specs
Apple MacBook Air (2018)
13.3in LED Retina display (2560×1600)
1.6Ghz 8th-gen Intel Core i5 processor
0.16 to 0.61in thin
2.75 pounds
8GB or 16GB RAM
128GB, 256GB, 512GB, or 1.5TB SSD
Intel UHD Graphics 617
Battery: 12 hours (wireless web)
2 Thunderbolt 3 (USB-C ports)
720p FaceTime camera
Touch ID
£1,199+
Apple MacBook
12in LED Retina display (2304×1440)
1.2Ghz Intel Core m3, 1.3Ghz Core i5, or 1.4Ghz Core i7 processor
0.14 to 0.52in thin
2.03 pounds
8GB or 16GB RM
256GB or 512GB SSD
Intel HD Graphics 615
Battery: 10 hours (wireless web)
USB-C port
480p FaceTime camera
£1,249+
Apple MacBook Pro
13.3in LED wide-colour Retina display (2560×1600)
2.3Ghz Intel Core i5 or 2.5Ghz Core i7 processor
1.49cm thin
0.19in
8GB or 16GB RAM
128GB, 256GB, 512GB, or 1TB
Intel Iris Plus Graphics 640
Battery: 10 hours (wireless web)
2 Thunderbolt 3 (USB-C) ports
720p FaceTime camera
£1,249+
Design: Slim and sleek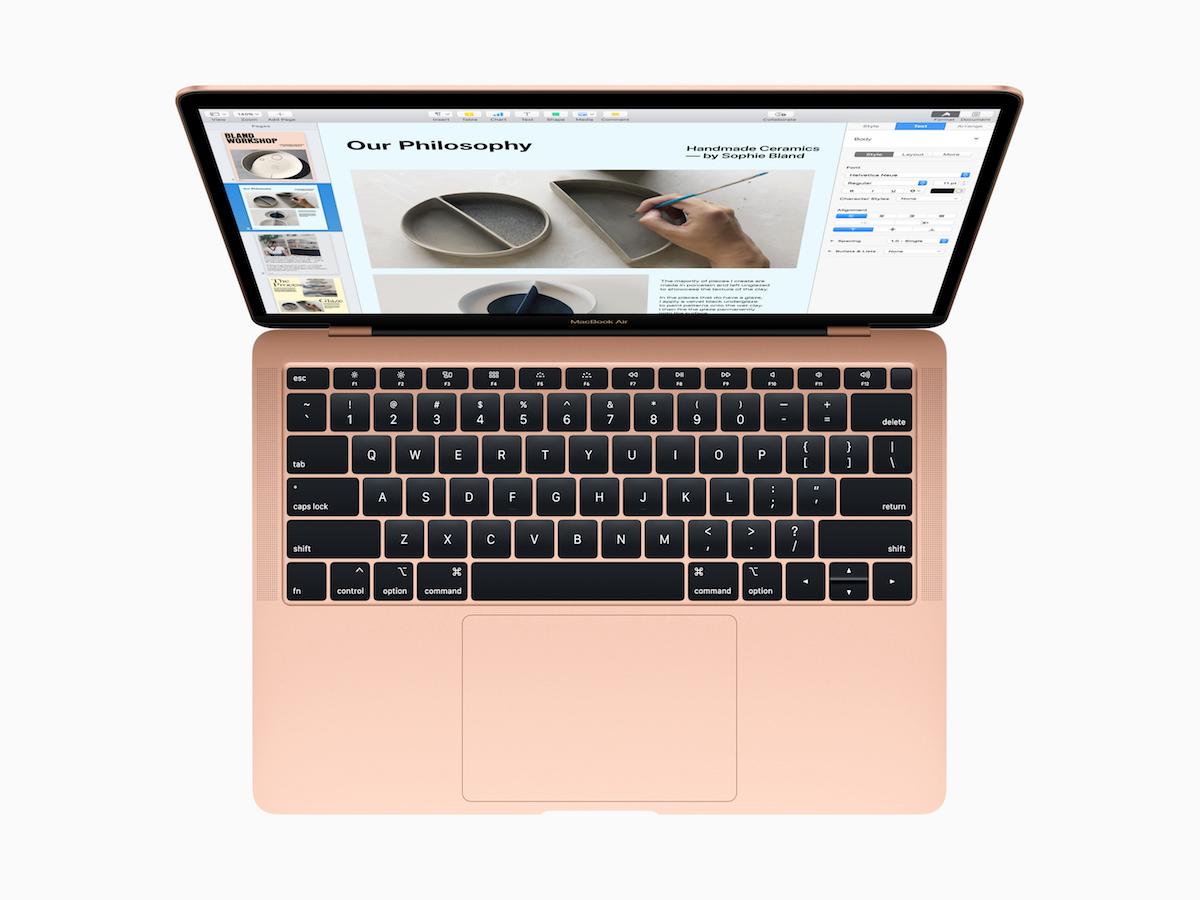 Once upon a time, the MacBook Air was the slimmest and lightest laptop in the lineup, let alone the entire market – but even with these upgrades, the standard 12in MacBook now holds that crown. At 0.14in at its thinnest and just over 2lbs, it's incredibly light and svelte.
The new MacBook Air (shown), then, is a bit larger and heavier, thanks to its expanded 13.3in display. However, it's still impressively light and thin at 0.16in at its thinnest and 2.75lbs. And honestly, the MacBook Pro isn't far off at 0.19in and 3.02in. You can see the difference in its more rigid-looking, angular design… but they're really not far off from one another.
Screen: Pro perks
The MacBook Pro (shown) undoubtedly has the best screen of the bunch here. The 13.3in base model has a 2560×1600 Retina LCD display, but it also boasts a wider colour palette and 500 nits brightness. It's also the only model that can bump up to a larger 15in display – for much more money, of course.
The MacBook Air is next on the list with a 13.3in display at the same 2560×1600 spec, but with standard colours and just 300 nits brightness. The MacBook's smaller 12in display drops the resolution down to 2304×1440. But frankly, they're all awesome-looking screens.
Performance: Real differentiation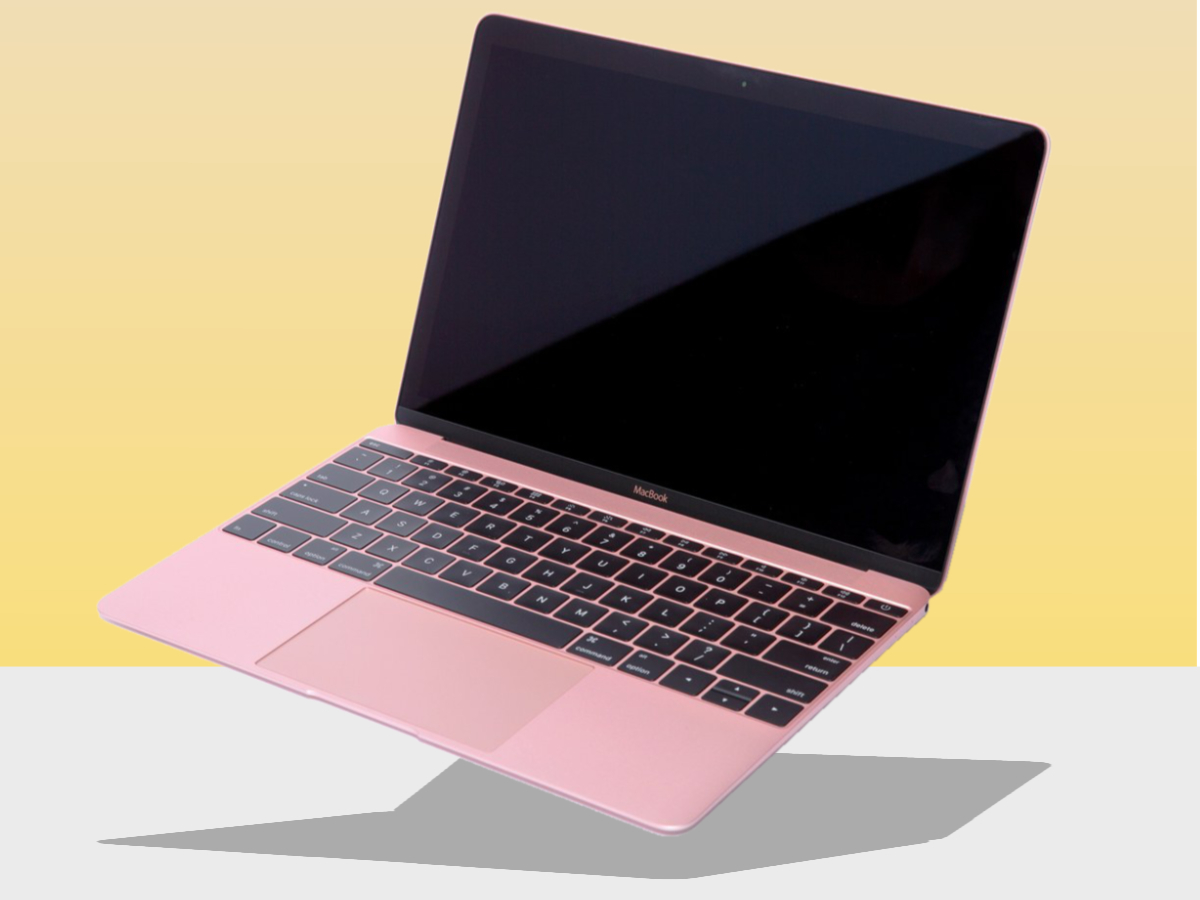 As the name suggests, the MacBook Pro is all about raw power. The base 13.3in model without the Touch Bar comes in 2.3Ghz Intel Core i5 or 2.5Ghz Core i7 processor varieties, but you can vault up dramatically with a quad-core or six-core model.
A maxed-out 15in model with the Touch Bar, a Core i9 processor, and boosted RAM and SSD storage costs £6,209. Yes, really. The Pro also has the most powerful graphics option of the bunch, with the incoming ability to upgrade to an AMD Radeon Vega Pro GPU for much more power.
The MacBook Air doesn't aim quite as high, with a 1.6Ghz Intel Core i5 processor on offer. And the standard MacBook (shown) comes in Core m3, i5, and i7 varieties, ranging from 1.2Ghz to 1.4Ghz. It's not a powerhouse, but it should have more than enough for everyday usage.
Battery life: The Air lasts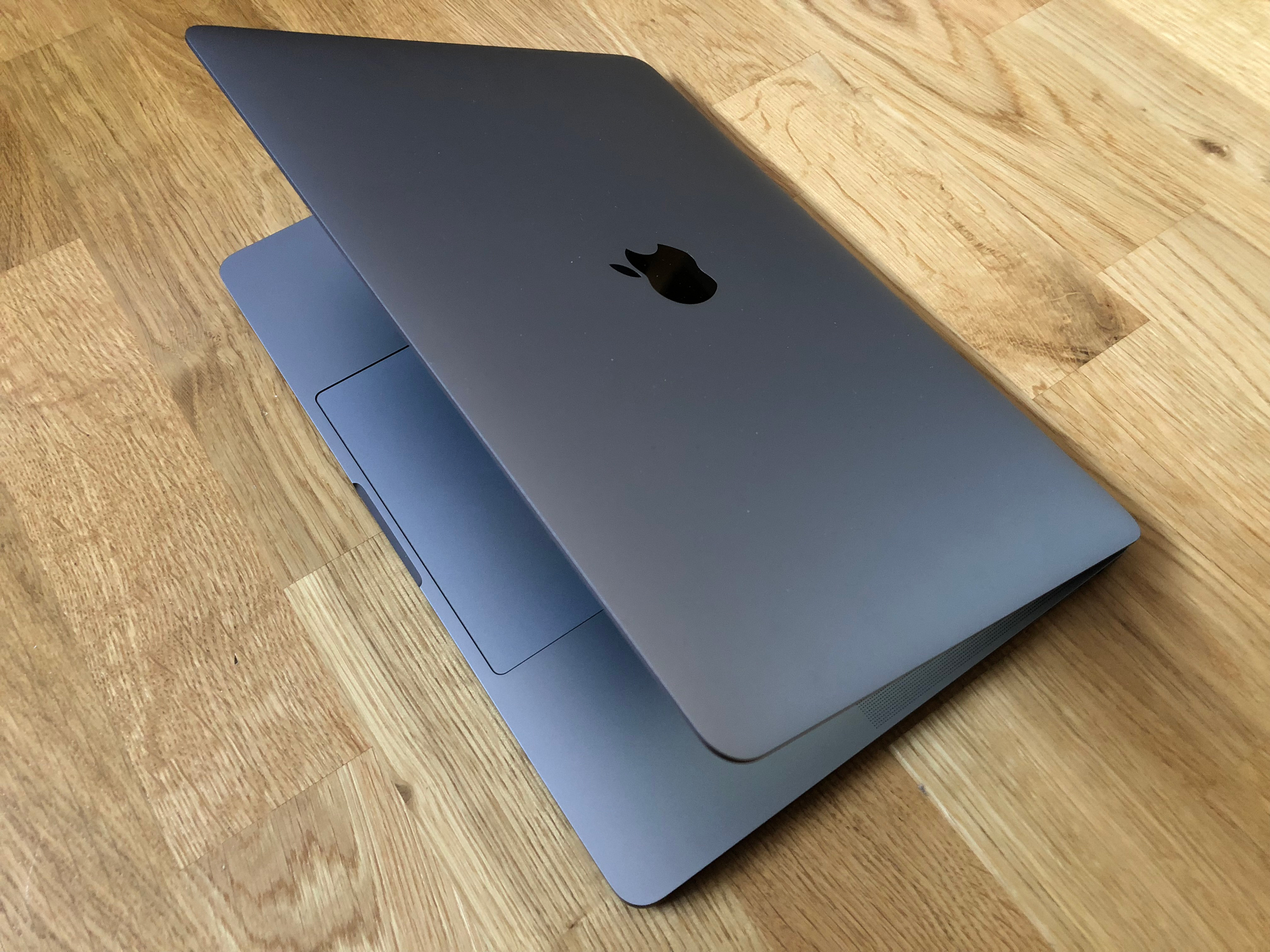 All three of these laptops are built for a strong day's usage, but the MacBook Air has the best tally of all three of them. Apple claims 12 hours of wireless web usage on a full charge, which should be more than enough for just about anyone.
Meanwhile, both the MacBook and MacBook Pro (shown) are rated at 10 hours of uptime for the same usage case. That's still plenty, but you'll eke out more with the MacBook Air.
Storage, ports, and perks: Key differences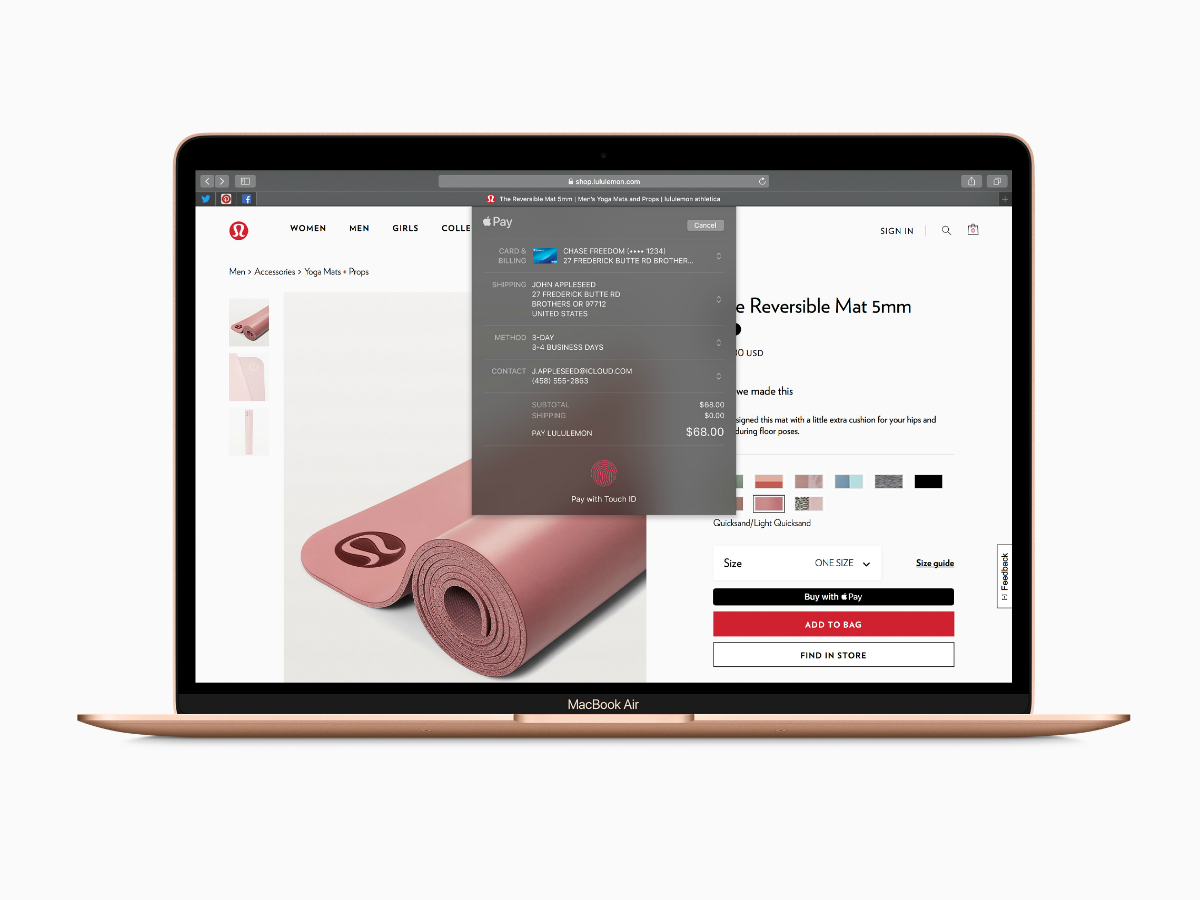 The MacBook Air and MacBook Pro both start with 128GB storage in the base model and range up from there, while the MacBook begins with 256GB on the low end. All three models have room to grow, with the highest-end 15in model of the MacBook Pro hitting a whopping 4TB of SSD storage if you're willing to pay for it.
Both the MacBook Air and Pro come with a pair of Thunderbolt 3 (USB-C) ports, while the standard MacBook just has the single USB-C port – and can be a bit inflexible as a result.
The MacBook Air (shown) is the only one of these computers to offer Touch ID integration in the base model. You can also get it on the MacBook Pro, but only in the pricier models with the TouchBar. The regular MacBook doesn't have that option.
Initial verdict: Which is for you?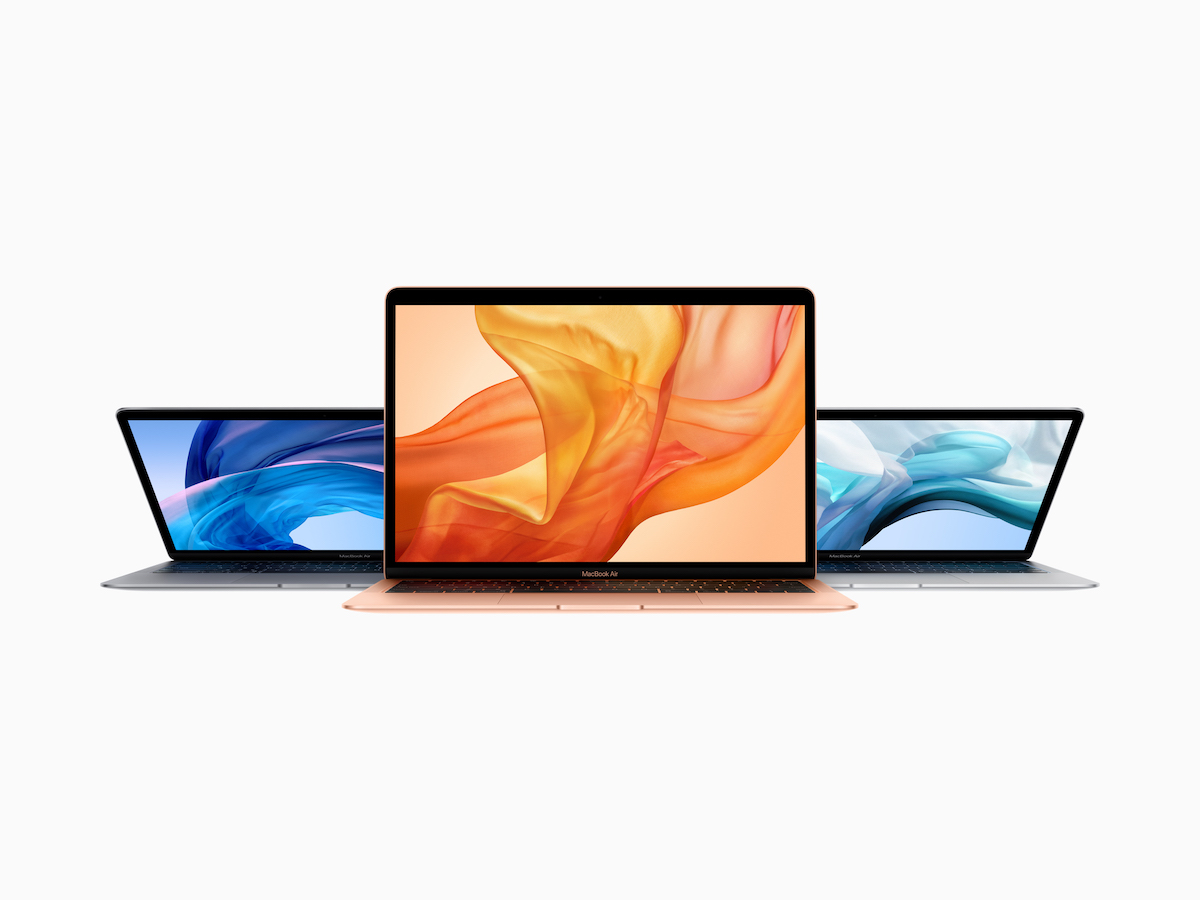 We haven't been hands-on with the new MacBook Air yet, but there's plenty of reason to be excited about Apple's revamp. It boosts the screen quality while keeping the thinness, and seems to pack in a solid amount of power to match the excellent battery life.
At £1,199+, it's sure to be a sharp pick for anyone who hauls his or her laptop around a lot, as the light heft and serious battery life makes it ideal for portability.
As for the standard MacBook… honestly, it feels like Apple just replaced it with the MacBook Air. The MacBook is smaller and lighter, but modestly so, and the Air packs in more power, a higher-resolution screen, an extra port, improved battery life, and even a better selfie camera. And it's £50 cheaper, to boot. But that's for half the storage, to be fair. Even so, the MacBook just became a tougher recommendation in Apple's lineup.
The MacBook Pro, of course, is built for power users. At the base level, you still get a lot more processing power and a better display than the MacBook and MacBook Air models, and then there's incredible room to grow if you're willing to shell out for upgrades. It's the portable Mac for Photoshop users and video creators, or those who want to game on their Mac every once in a while – or just anyone who craves speed.