Best BBQ 2023: gas and charcoal outdoor grills for a tasty summer
From Weber to Char-Broil, these are best grills to get your BBQ fix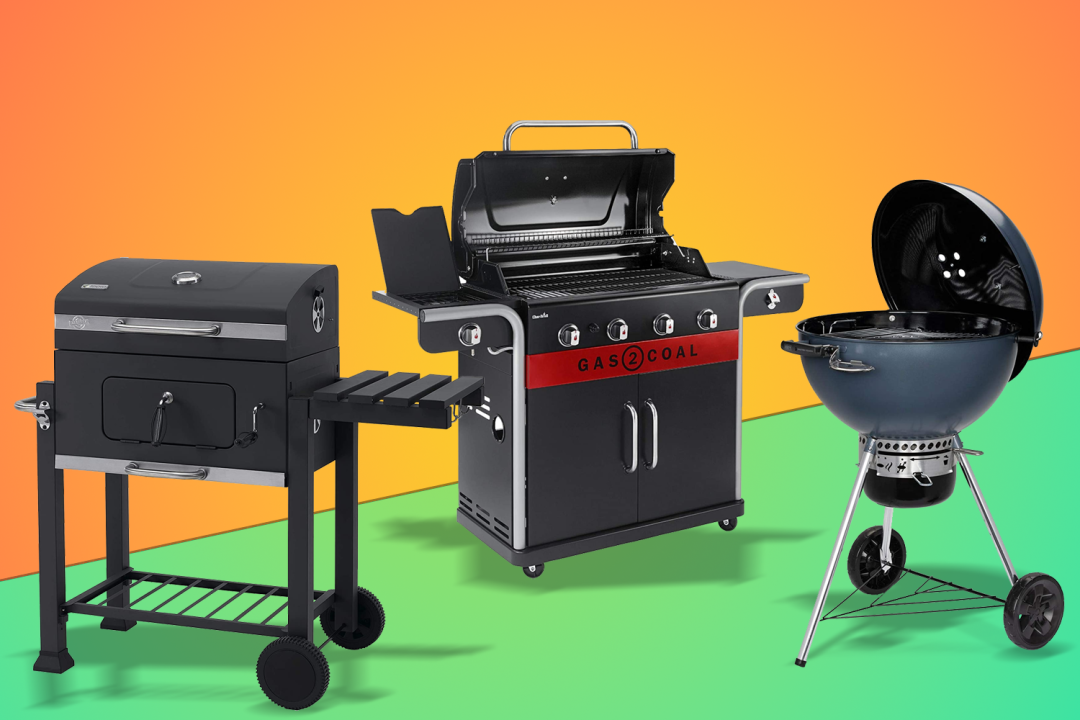 As the cold embrace of winter becomes a faded memory, you're probably wondering what the best BBQ in 2023 is. We know we are.
Whether you're a charcoal purist or a gas-loving convenience connoisseur, there are plenty of options to choose from. Too many, in fact. That's why we've rounded up some of the very best gas and charcoal BBQs to help make your buying decision that little bit easier. Oh, and if you're looking for a portable outdoor grill, then check out our guide to the best portable BBQ, too.
What's the best BBQ in 2023?
Best charcoal BBQ in 2023: Weber Master-Touch
Blending Weber's iconic Kettle design with smarter functionality (including modular accessories and a lid holder), the Master-Touch is a premium charcoal BBQ with superb performance, and the looks to match.
Best gas BBQ in 2023: Landmann Triton MaxX 4.1
Triton's big gas burner has plenty of space for even the largest of gatherings, with a built-in warming rack to help serve everything simultaneously. It's the included infrared side grill though, that sets it apart — perfect for searing steaks at blistering temperatures.
Our pick of the best BBQs to buy today
Weber Master-Touch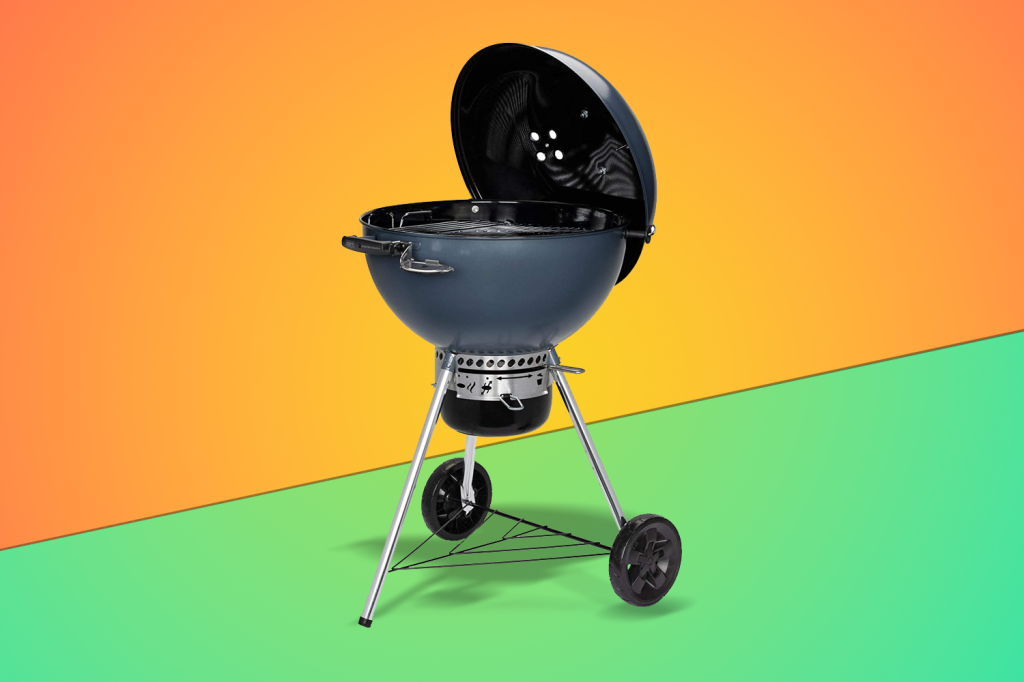 Weber's Original Kettle charcoal BBQ is one of the most iconic choices, and one that will spring to mind for most people. But we're big fans of the Master-Touch model, which keeps the essence of the Kettle, while serving up a multitude of improvements in the process.
It's a little taller, for starters, making for a more comfortable grilling experience. The lid is a little deeper too, and can be handily stored in a built-in lid holder, which is an improvement over the original's lid hook. The addition of Weber's Gourmet BBQ System grill is another big draw, letting you swap out different modules like pizza stones for more versatility. It's a doddle to clean too, thanks to a clever ash sweeping/collection system, and we think the Slate Blue variant in particular is rather dashing.
Overall, if you're a charcoal fan, this is a BBQ that will serve you well for years to come, while looking superb in the process.
Char-Broil Gas2Coal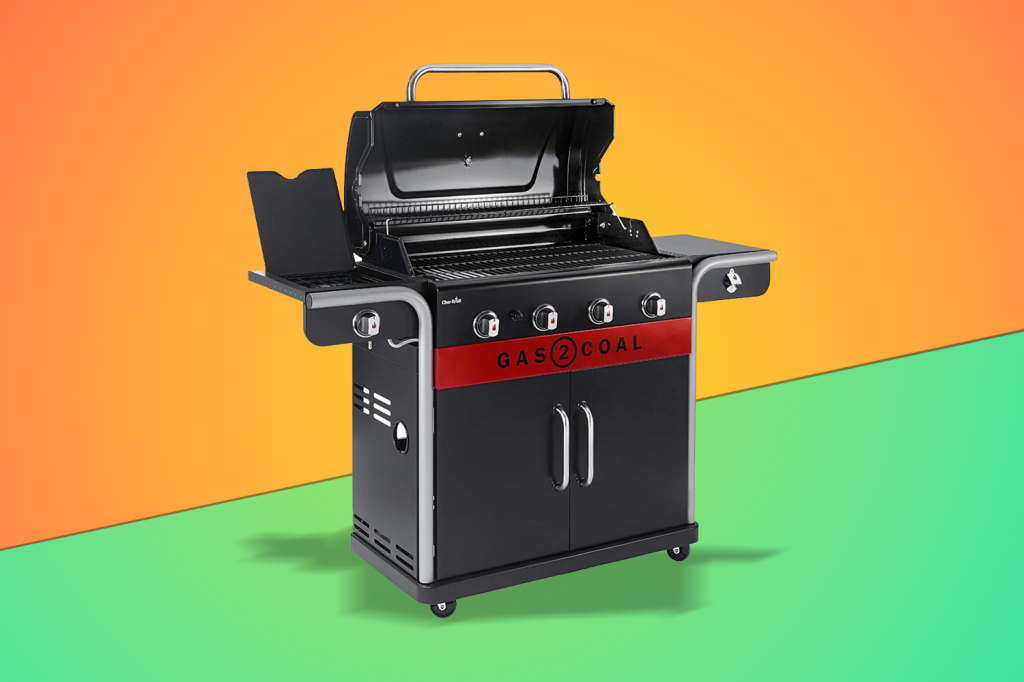 If you're indecisive, then Char-Broil's hybrid model is one of the best choices for you, thanks to its ability to convert from gas to charcoal in less than 60 seconds. Simply remove the supplied charcoal tray, and cook with regular gas burners if you're short on time with hungry mouths to feed.
If you've got a hankering for old fashioned charcoal though, load up the tray, and handily light the charcoal with the gas burners themselves — no chimney stacks or lighter materials required. The charcoal tray itself also helps prevent flare-ups, resulting in more even cooking.
Better yet, there's a built-in side burner for additional cooking powers, along with a warming rack and porcelain-coated cast iron grates for longevity and easy cleaning.
Tepro Grillwagen Toronto
While Tepro's Grillwagen is lacking in the brand recognition department, it more than makes up for it with superb bang for your buck. The cheapest offering on our list, this is a charcoal BBQ that offers plenty to love, including a speedy assembly time of just 30 minutes.
A generous grilling area is made even better by a built-in warming rack and handy ash collection tray, while a Grid in Grid system lets you pop in modular accessories like pizza stones if you fancy mixing things up.
The best part, though, is a built-in handle which can be turned to raise and lower the coals, letting you change the intensity of the heat to achieve the perfect finish. If you've ever suffered from burnt buns or overly-sizzled sausages in the past, this will be a particularly useful defence mechanism.
LotusGrill XXL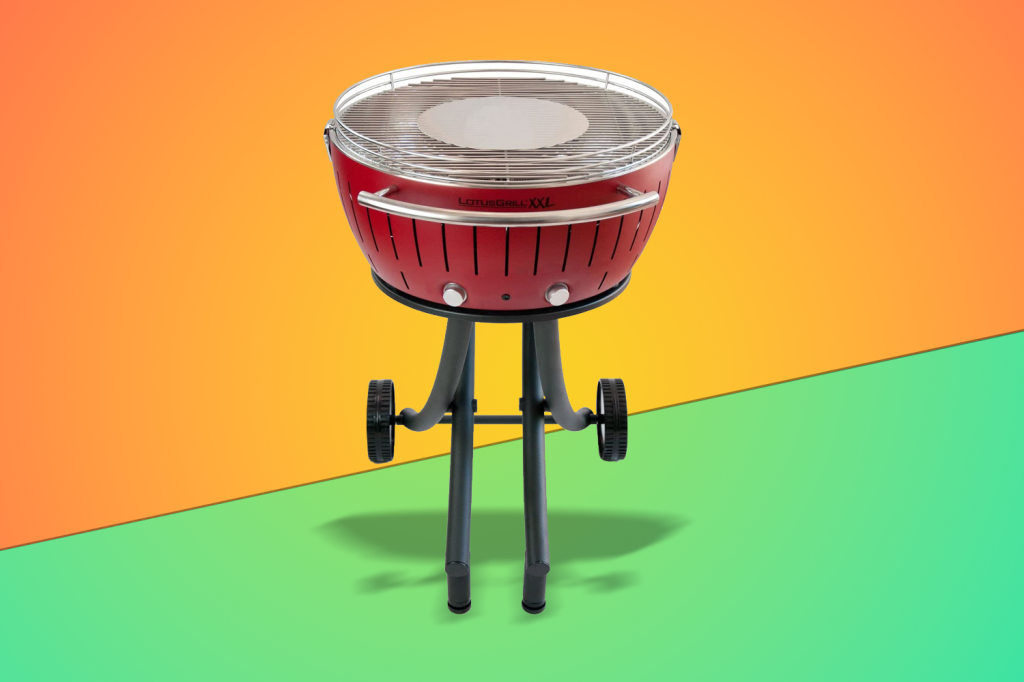 If you fancy that delicious charcoal flavour without the pesky smoke, then LotusGrill's clever grill should be your first choice. Its built-in battery-powered fans not only help your coals come to temperature in a blistering five minutes, but the extra aeration they provide also results in far less smoke than a regular charcoal BBQ.
You can even adjust the speed of the fans to control the temperature, and the generous grill size of the XXL model should be good enough to feed around 20 people. It looks the part too, with a range of eye-catching colours and UFO-like design.
Its closed container nature also reduces the risks of flying sparks and escaping embers, providing extra peace of mind if you're surrounded by curious pets and inquisitive toddlers.
Weber Genesis EPX-335
After the Lambo of gas grills? Look no further than Weber's eye-wateringly expensive Genesis. Featuring three gas burners and an extra large sear zone, it also has an expandable top cooking grate for simultaneous grilling, letting you whip up mains and sides at the same time.
Its biggest trick though, lies in its smart real-time food temperature monitoring, which lets you keep an eye on internal meat temperatures remotely via your smartphone, letting you achieve perfectly delicious results without any guesswork involved.
Compatible with Weber's Gourmet Barbecue System, you can add additional accessories as you see fit, and it even has built-in illumination, for night-time grilling sessions. With an extra side burner, generous side shelves, hooks, and a spacious cabinet, it's practically an outdoor kitchen in its own right.
Landmann Triton MaxX 4.1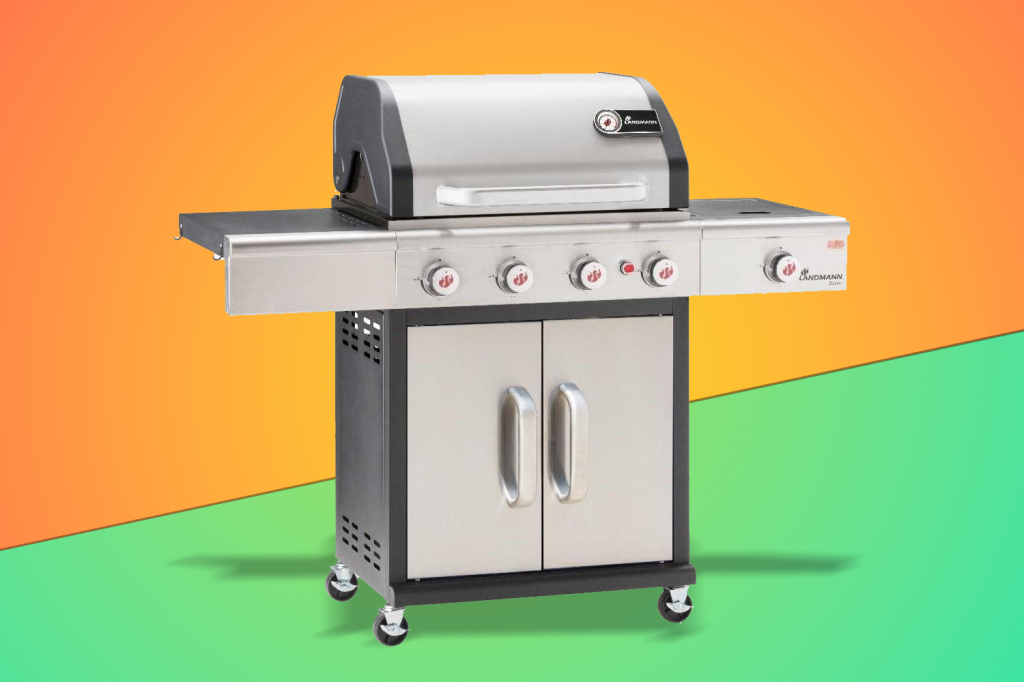 Landmann's capacious four-burner entry has more than enough space to feed large, ravenous groups, with specially designed enamel-coated steel flame tamers to help distribute heat evenly across the grill. A built-in warming rack lets you serve everything at an appropriate temperature at the same time, while a modular cooking system supports extra accessories like pizza stones.
The real star of the show though, is the infrared side burner, which is capable of reaching a blistering 800 °C. This makes it an absolute godsend for creating perfectly seared steaks in record time, letting you create perfect outer crusts without over-cooking the insides. Once you've tried infrared, you'll never want to sear on anything else ever again.