Best cheap fitness tracker 2023: All the top budget fitness trackers reviewed
The best cheap fitness trackers — activity/sleep tracking, colour screens and more, at a wallet-friendly price.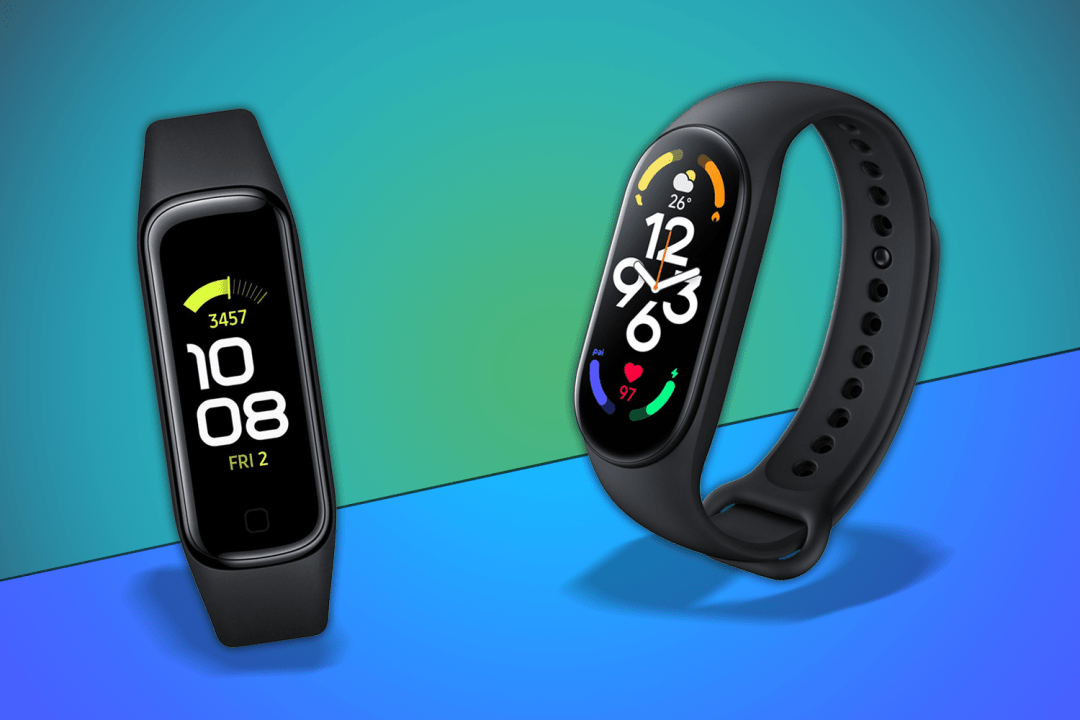 If you want to buy one of the best cheap fitness trackers to count your steps or track your sleep and don't know which one to buy, you've come to the right place. We've reviewed the latest affordable fitness trackers and picked out the ones that are deserving of a place on your wrist.
How do we test these trackers? We wear them 24/7, including in the shower and for swims. We compare them to the best fitness trackers, sports watches and smartwatches in the business to see how they fare when it comes to tracking your health and fitness. We even whip out the heart rate monitor chest strap and pulse oximeters to see just how reliable those heart rate and SpO2 readings really are.
Once that testing is done, it's time to decide which is the best cheap fitness tracker overall and pick out some alternatives you can also consider if you can't get your hands on the overall best.
What's the best cheap fitness tracker?
Best cheap fitness tracker overall: Huawei Band 7
A real powerhouse for a small price, the Huawei Band 7 gives you a great design, a gorgeous screen and a range of features that makes it a great value buy that also delivers well on the performance front too.
Best cheap fitness tracker for heart rate: Xiaomi Mi Band 7
While not a huge leap on from the Mi Band 6, the Band 7 still offers a solid all-round tracking package with a great AMOLED screen to view your stats and offers good heart rate data outside of your exercise time.
Best cheap fitness tracker for sleep tracking: Samsung Galaxy Fit 2
With a design that makes it truly comfortable all day and when it's time to hit the hay, the Galaxy Fit 2 stands out for the level of sleep stats it can churn out offering a reliable glimpse into that bedtime.
Our pick of the best cheap fitness trackers to buy today
Huawei Band 7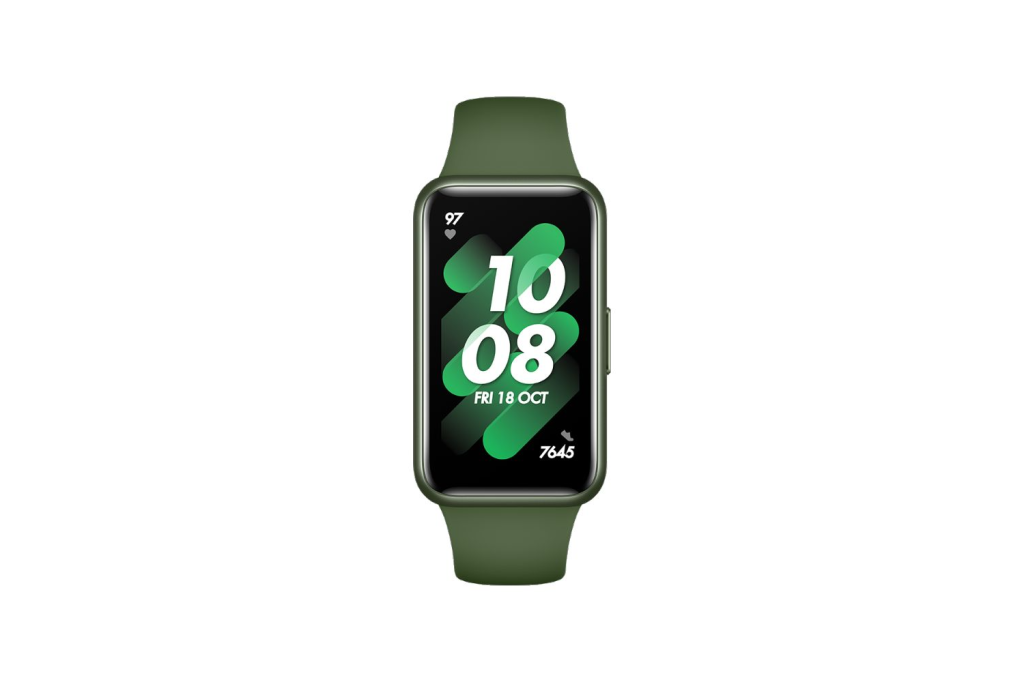 Huawei has gone big on wearables and if you want a fitness tracker that looks good, offers lots of data and can offer a good smartwatch experience too, that's what you get with the Band 7.
It's part of a new breed of fitness tracker that looks like a mix of tracker and smartwatch, with a lovely 1.47-inch AMOLED touchscreen up front offering good room for your stats and a nice collection of watch faces to live on.
Huawei packs it with its TruSeen 4.0 optical sensor to deliver good 24/7 heart rate data and to power mindfulness features like stress tracking. It ticks those key step and sleep tracking boxes as well and you can lean on your phone's GPS to enjoy good outdoor tracking to make up for some indifferent heart rate data during exercise.
While you don't get Huawei's full complement of smartwatch features, that big screen handles notifications well too and definitely offers a better experience for Android users.
Add in up to 2 weeks of battery life and an always-improving Huawei Health companion phone app and Huawei offers big features and performance to make it the standout budget tracker.
Stuff Says…
For design, features and performance, the Huawei Band 7 currently stands above the rest of the budget tracker crowd.
Tech spec:
Platform – iOS and Android | Waterproof rating – 5ATM | Display – AMOLED | Heart rate sensor – Yes | Blood oxygen sensor – Yes | GPS – connected | Battery life – Up to 14 days
Xiaomi Mi Smart Band 7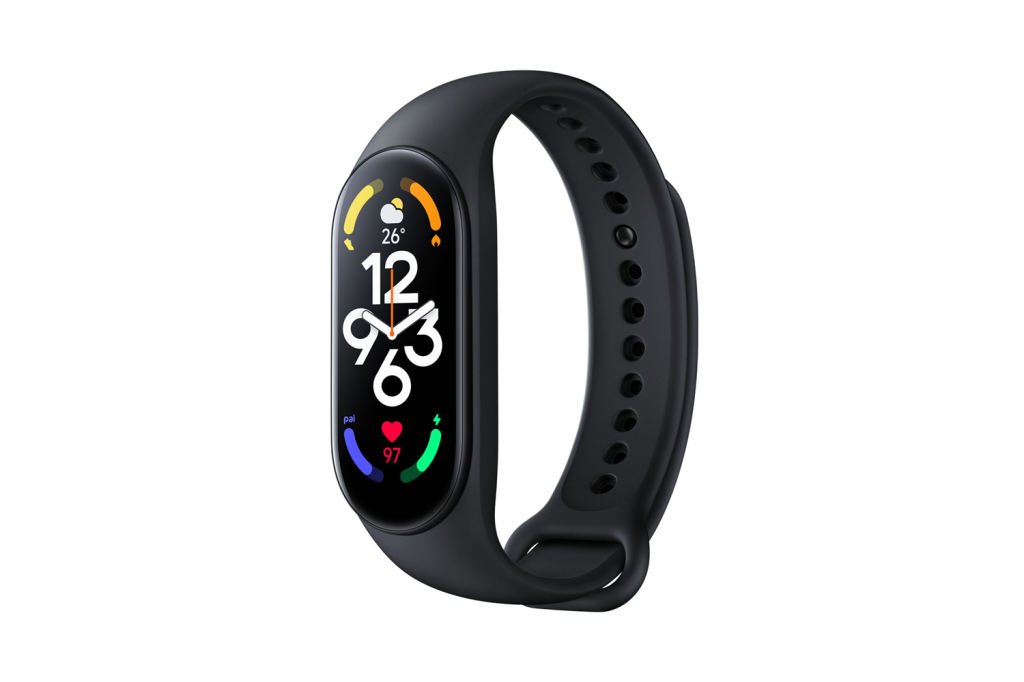 Once the king of the budget fitness trackers, competition has increased for the Mi Band, but with the Band 7, you're still getting a good overall tracking experience for not a whole lot of cash.
It still has an exceptionally bright, colourful AMOLED screen, offers the ability to change up straps and it offers a more slimmer look than Huawei's Band 7 and other hybrid trackers.
Xiaomi will track your steps, sleep, stress, heart rate and SpO2 levels and impresses most with its ability to count those daily steps and keep an eye on your resting heart rate.
It delivers a good sports tracking experience for indoor workouts, though the connected GPS needed to reliably track outdoor workouts can be spotty. The skinny screen can work against it for smartwatch features like notifications and music controls, but the promised 9-14 days battery means it's going to last a while before you need to think about plugging it into its charger.
Stuff Says…
Once the budget tracker champ, the Mi Band 7 still offers a good all-round experience from a slimmer form factor.
Tech spec:
Platform – iOS and Android | Waterproof rating – 5ATM | Display – AMOLED | Heart rate sensor – Yes | Blood oxygen sensor – Yes | GPS – connected | Battery life – Up to 14 days
Honor Band 7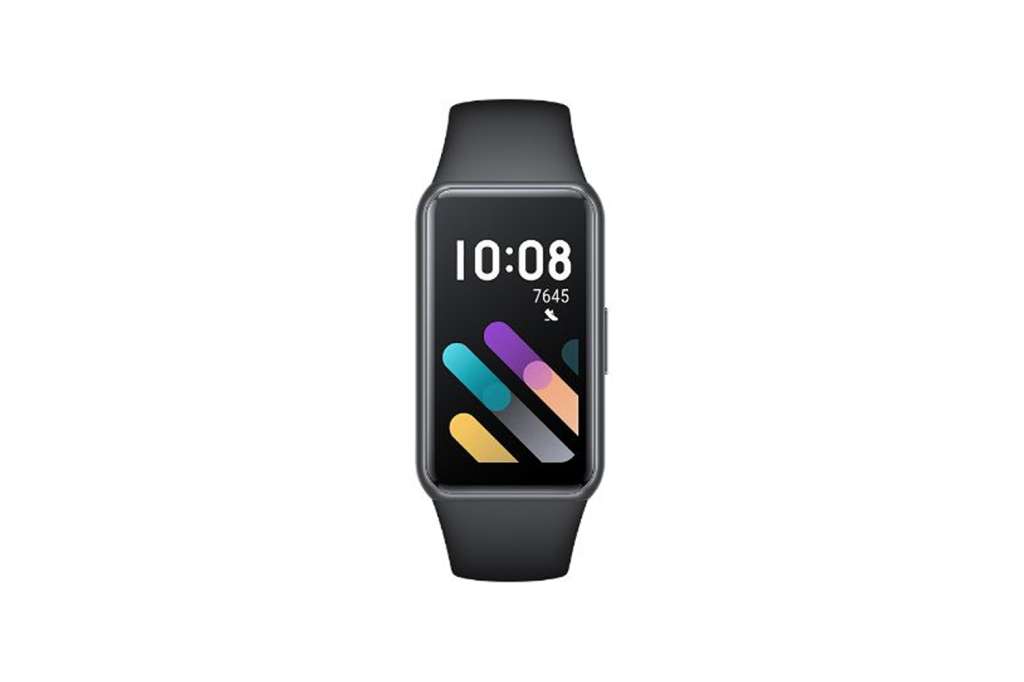 Honor's Band basically riffs off Huawei's Band design so you can expect a similar look, and onboard tracking smarts here too.
You've still got a great 1.47-inch AMOLED display with 2.5D Glass like the Band 6 to give it some extra protection up front and it's suitable to wear in the water with support for pool swimming included.
It will track your steps and sleep and do it in a very reliable manner, while continuous heart rate monitoring can have its good and bad days. There's surprisingly good exercise tracking support for indoor and outdoor workouts, but the latter needs your phone's GPS to get the best results.
You'll comfortably get over a week's battery out of it and longer depending on what features you're using and it all adds up to a solid fitness tracker experience.
Stuff Says…
The Huawei Band 7 look-alike does a good job delivering those core fitness tracking stats.
Tech spec:
iOS and Android | Waterproof rating – 5ATM | Display – AMOLED | Heart rate sensor – Yes | Blood oxygen sensor – Yes | GPS – connected | Battery life – Up to 14 days
Samsung Galaxy Fit 2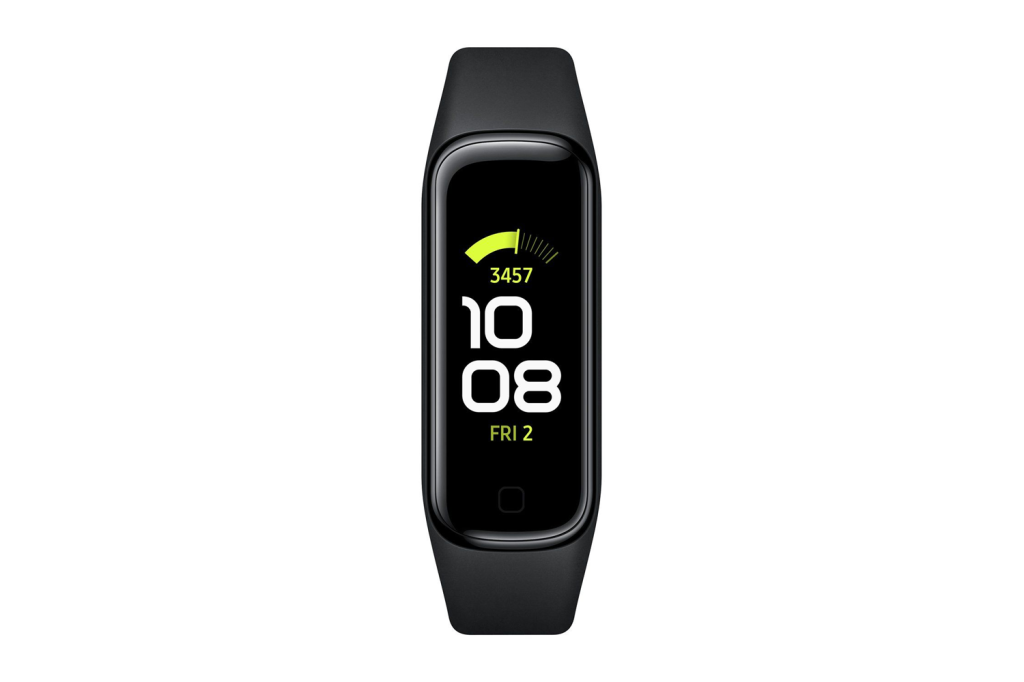 Samsung's previous affordable fitness tracker efforts have been pretty underwhelming, but with the Fit 2 Samsung has stepped things up with slim design, a vibrant AMOLED touchscreen and the kind of monitoring features that make it worth wearing.
The combination of silicone band and 1.1-inch AMOLED display gives it the kind of svelte profile to make it comfortable to wear day and night and it's fit to take a dip in the water if you want to wear it in the pool as well.
If you're primarily focused on tracking steps and getting rich sleep data, that's where the Galaxy Fit 2 really performs best. More so with sleep, where data like duration and sleep stages felt very reliable.
The lack of any sort of GPS support and iffy heart rate tracking means it comes up short on the sports tracking front, but add in some useful smartwatch features like music controls and potentially up to 21 days of battery life and there's a lot to like about the Galaxy Fit 2.
Stuff Says…
It's Samsung's best cheap fitness tracker by far and a very good one to track your sleep.
Tech spec:
Platform – iOS and Android | Waterproof rating – 5ATM | Display – AMOLED | Heart rate sensor – Yes | Blood oxygen sensor – No | GPS – No | Battery life – Up to 21 days
Oppo Watch Free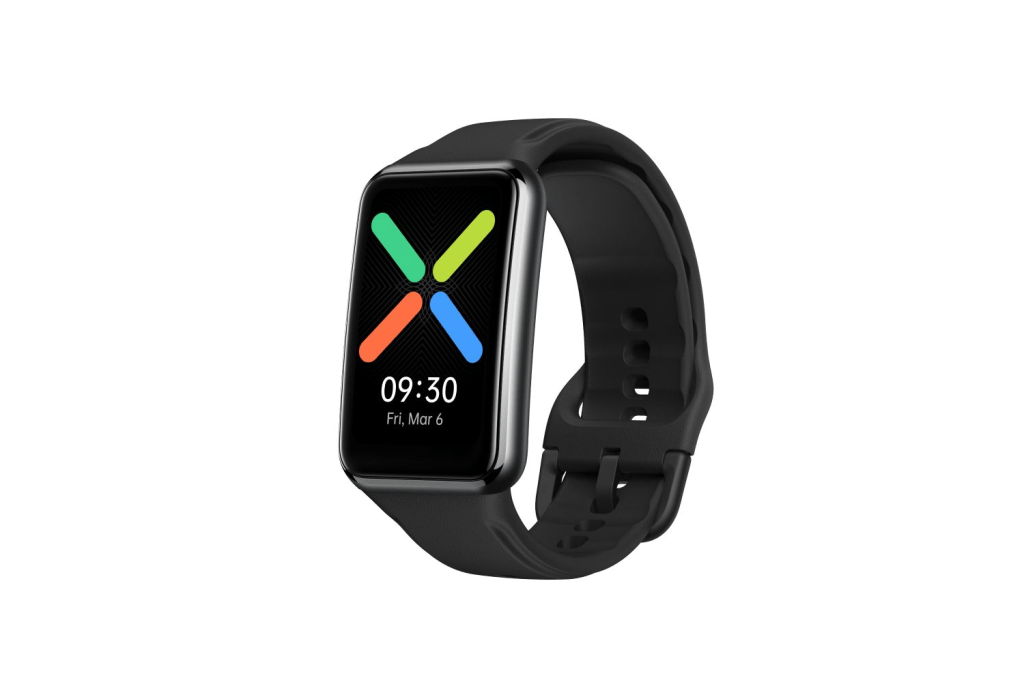 If you like the look of a fitness tracker that could almost be mistaken for a smartwatch, that's what you get with the Oppo Watch Free. It drops a 1.64-inch AMOLED touchscreen on your wrist with 2.5D glass to raise that glossy screen look with a strap that straddles formal and gym-friendly looks.
Getting to grips with Oppo's Color OS operating system is nice and straightforward and it packs in pretty standard motion sensors to deliver stats like daily step counts, sleep monitoring and more battery-hungry continuous SpO2 monitoring.
There's good sports tracking support here too, with the useful addition of running courses for beginners, but it lacks onboard GPS and that does mean you need to lean on your phone for the most accurate outdoor stats.
Battery life can last anywhere from 14 days down to 5 days if you're using all of its features on a regular basis, but it offers a good all-round package with software that's easy to get to grips with too.
Stuff Says…
With a great look, a big screen and easy to use software there's plenty to like about the Oppo Watch Free
Tech spec:
Platform – iOS and Android | Waterproof rating – 5ATM | Display – AMOLED | Heart rate sensor – Yes | Blood oxygen sensor – Yes | GPS – connected | Battery life – Up to 14 days
Read more: Want a smartwatch instead? Here's our guide to the best smartwatches around