50 best free browser games to kill your productivity
It's OK, you didn't have much to do this weekend anyway. Did you?
That really important thing that needs doing? Yeah, that's not going to happen, because we've rounded up the best free browser games in existence – and they're all free.
You'll need a good browser to run them – Chrome's the best bet. Otherwise, delve in and enjoy games that are so good you'll set fire to your Xbox and live life entirely inside a web browser.
(Oh, all right, they're not quite that good, but if you can't waste an insane number of hours playing these fab games, it must be because you hate fun itself.)
Our latest best free browser game picks
Get an instant fix with the iOS and iPadOS games tickling our fancy right now.
Otteretto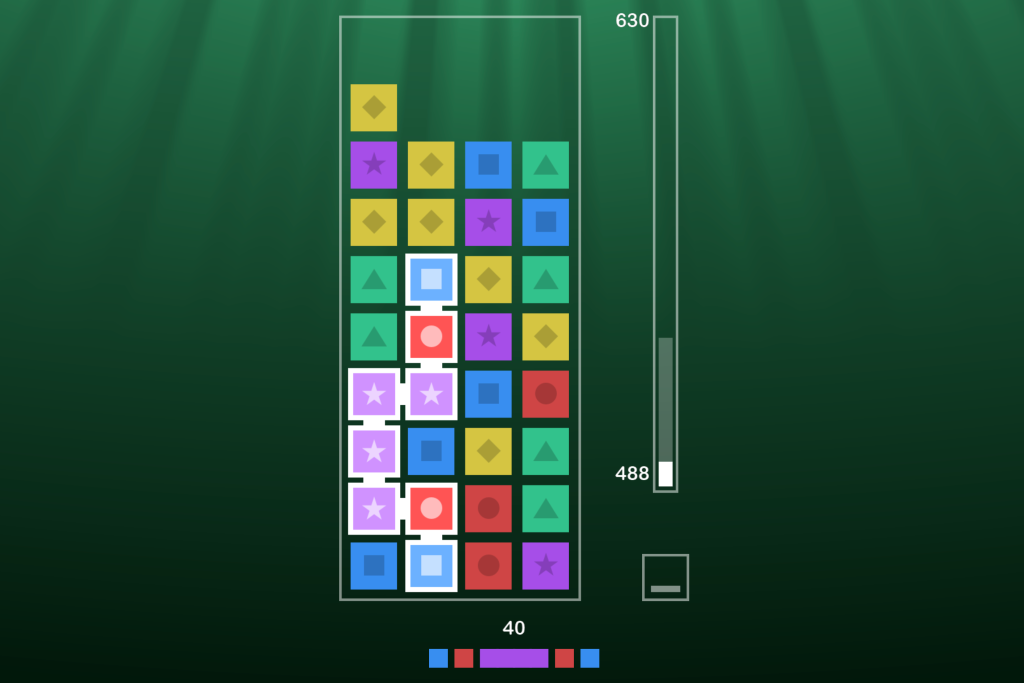 This game of palindromic sequences invites you to remove coloured squares from a well. The longer the string you create, the more points you get. Easy. Only it isn't, because once you fill the points meter, the next level demands you get even more points using the same maximum number of blocks.
This is a smartly designed (potentially) endless puzzler that forces you to think ahead. Sequences of just a few blocks won't cut it. As a bonus, it plays really nicely on mobile too, although fans using a PC or Mac have the added advantage of being able to splash out a few quid on a full version of the game with engaging extra modes.
Salvagette
Think bullet-hell shooters would be easier if only you could pause the screen at will? Nope. As Salvagette proves, you just end up with extra time to prepare for your inevitable demise. Although that's in part because whoever shoved you into the game's tiny and hostile single-screen arena didn't think to arm your ship.
Your lot, then, is to ram the opposition into oblivion. Blue orbs helpfully provide warning regarding when each enemy will blast a projectile your way, and you must plot a path that won't rob you of your four lives. A shop and multiple endings add further depth, and you can also check out predecessor Salvage, to see where it all began.
And the rest…
Stuff's definitive list of the very best free browser games for your PC or Mac (and, in many cases, mobile device), whether you fancy smashing your brains out with puzzles, taking over virtual worlds, or digging into retro-infused arcade action.
Almost Pong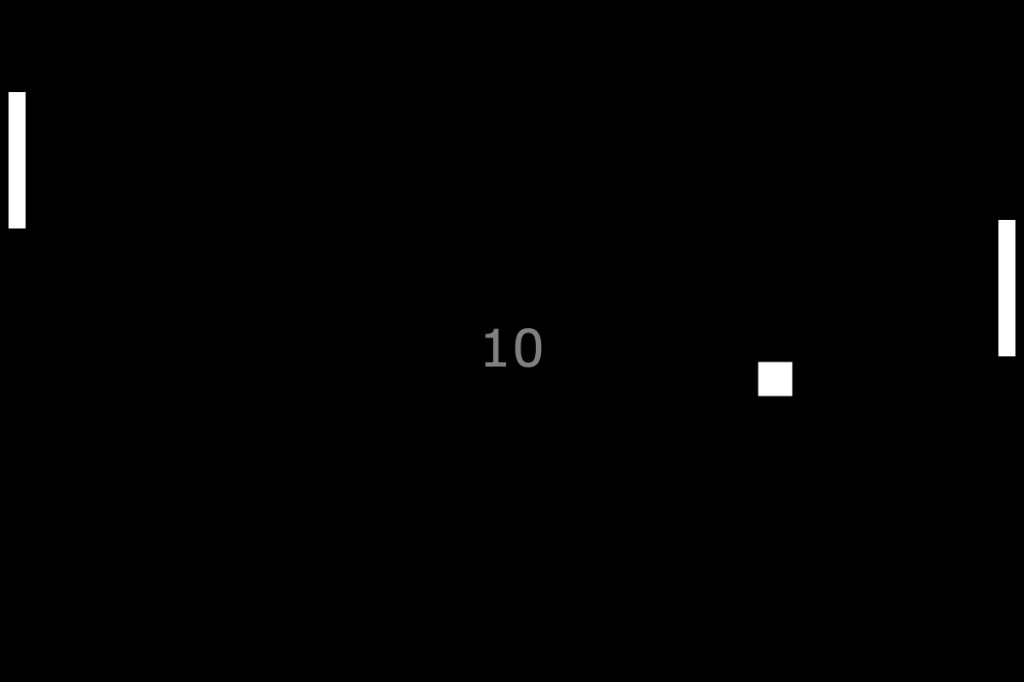 You remember Pong? Two bats. One ball. Endless frustration when both players realised how inept they were at returning said ball. Well, this game is, as its moniker suggests, 'almost' Pong. Instead of two players, there's you alone. And rather than controlling the bat, you control the ball.
Space (or tap) makes the minimalist protagonist jump a bit. Over time, the bats shrink and the game speeds up. It's like the concept behind Flappy Bird was caught in the TARDIS's wake and hurled back to 1972, right into Atari's lap. It'll also wallop your ego should you arrogantly think you can keep going indefinitely.
Alter Ego
Not to be confused with the other – and much older – Alter Ego game you probably just read about, this Alter Ego is a platform puzzler. You dart about single-screen set-ups featuring platforms and ladders, avoiding enemies and scooping up gems. Only things aren't that simple, because your every move is being mirrored by a phantom twin.
Fortunately, said twin isn't evil nor out to get you – it helps you escape enemies and grab out-of-reach gems, by way of limited swaps you can perform. The mix of genres keeps you on your toes: you'll need brainpower and fast reactions to have a ghost of a chance of winning.
Drop Wizard Tower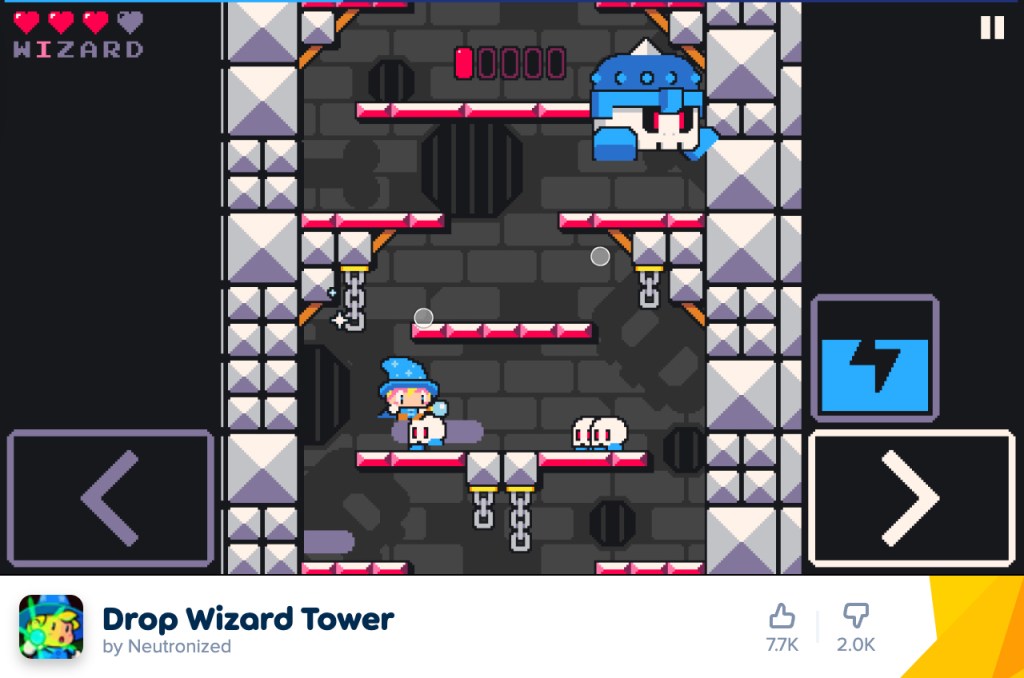 This love letter to classic single-screen platform games like Bubble Bobble, Snow Bros. and Tumblepop finds a wizard darting about, aiming to knock out foes and send them reeling with a kick.
The snag is, this wizard can't stop. So you direct his autorunning antics by prodding the left or right arrow key, carefully timing platform touchdowns, because that's when he emits a magic blast. Bosses and a levelling up matrix further ensure you fall under this game's spell.
Mackerelmedia Fish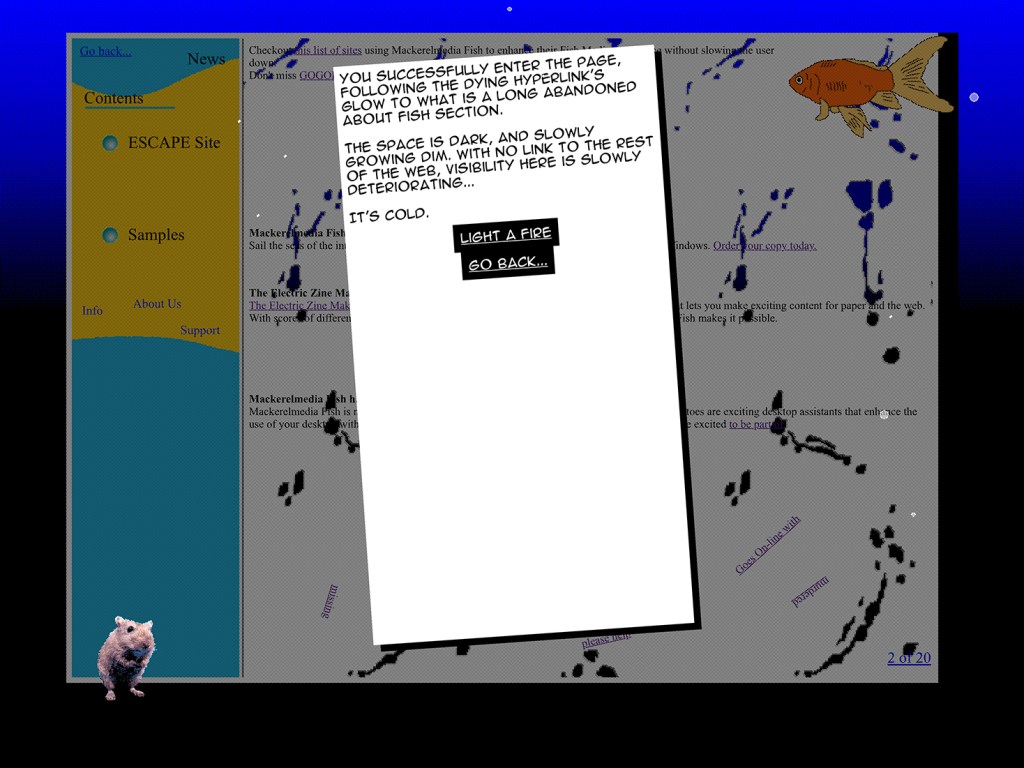 Remember when Macromedia Flash ruled the internet? This game doesn't, insisting the web was primarily powered by Mackerelmedia Fish. And if you think that's taking the piscine, we've barely skimmed the surface of its oddball depths.
What Nathalie Lawhead's created here is a deranged narrative game that harks back to the days of lurid websites while riffing on the transient nature of online homes. On the plus side, there's a link-munching rodent, whose cute little face balances the darker story about the ongoing loss of digital history.
Tetr.io
Fancy a relaxing game of Tetris? You won't get it here, because Tetr.io is all about block-stacking at speed. You start off 'training' in solo modes, which have you race to 40 lines or get a high-score against the clock. It's frantic stuff.
Eventually, you'll dip into the multiplayer modes – and rapidly discover how insanely good Tetris players can be. Make the top 20 in the main game and you've nippier digits than Stuff. Fortunately, there are also less manic custom rooms and 1v1 bouts to play until you're ready to take on the best in the world.
Townscaper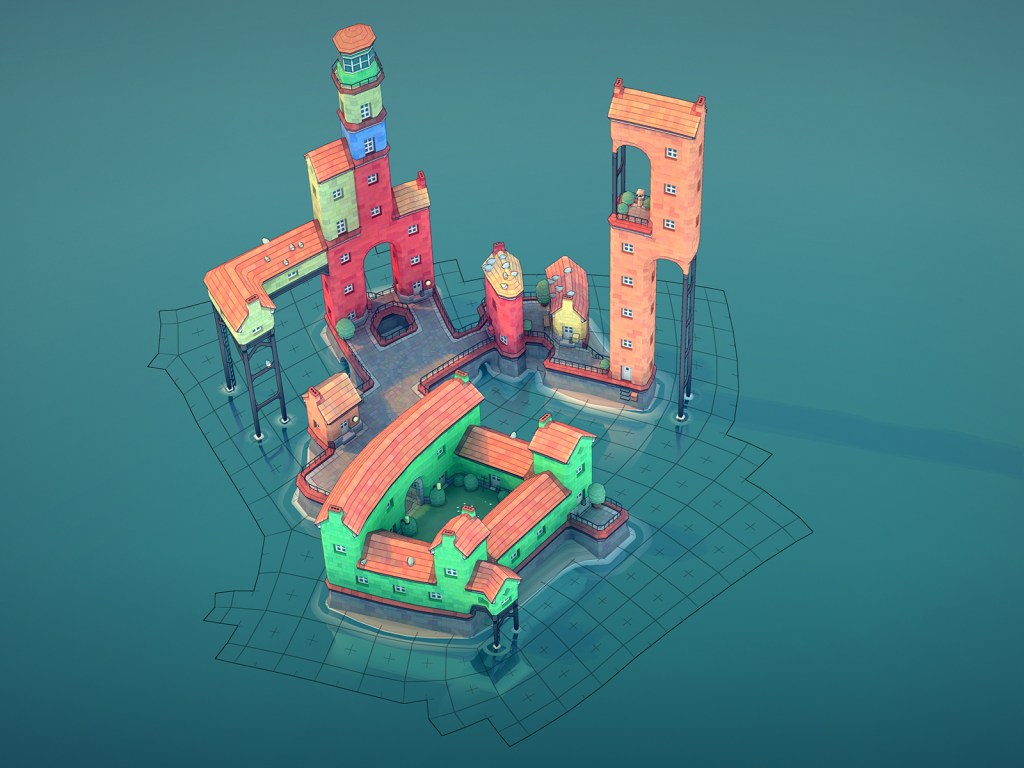 There's no scoring in Townscaper, nor any objective but to explore. And the game's all the better for it, providing a meditative, thoughtful experience as you plop foundations into an endless ocean and start to build.
Much of the joy in Townscaper is in figuring out its rules. How do you create a lighthouse? What nets you a garden rather than concrete? Note that mobile support is limited as is the space on which to build – so if you like this but want more, buy the full version.
Wordle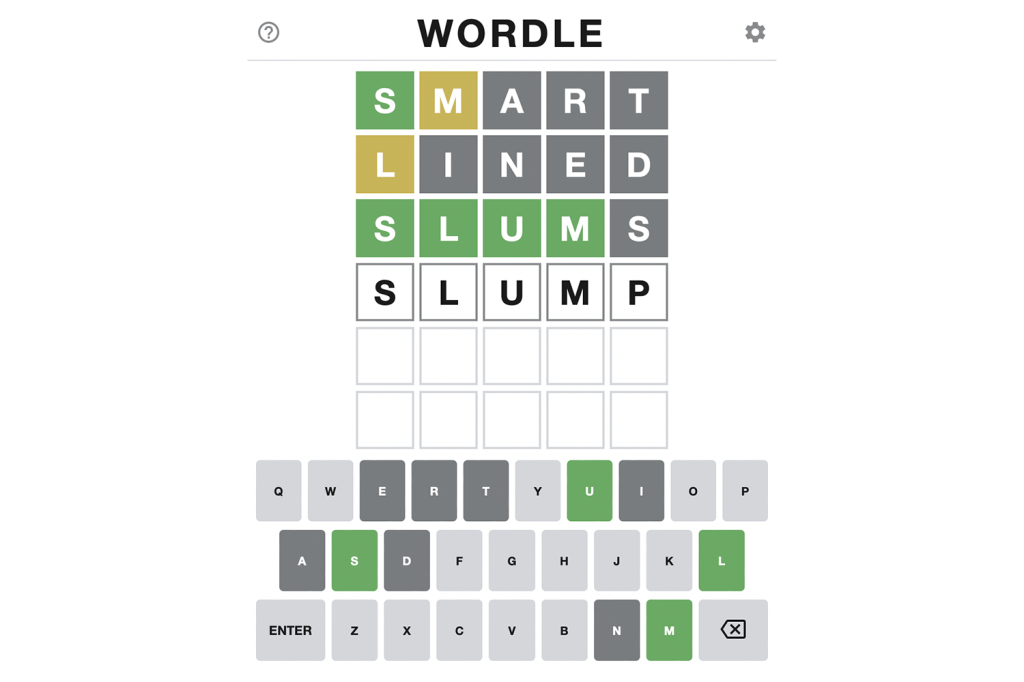 The best word games are the simplest ones, and Wordle is certainly simple. Essentially anagrams mashed into Mastermind, it's a code-breaking logic game where you guess a five-letter word of the day across a maximum of six rounds.
During each round, letters are coloured in. Grey ones aren't in the word. Yellow ones are, but in a different place. And green means you've nailed letter and placement alike. Succeed and you can share a grid of coloured squares on Twitter, thereby baffling everyone who hasn't played the game before. Bonus!