The best iOS 9 features you've yet to discover
We've been waiting for these features for a long, long time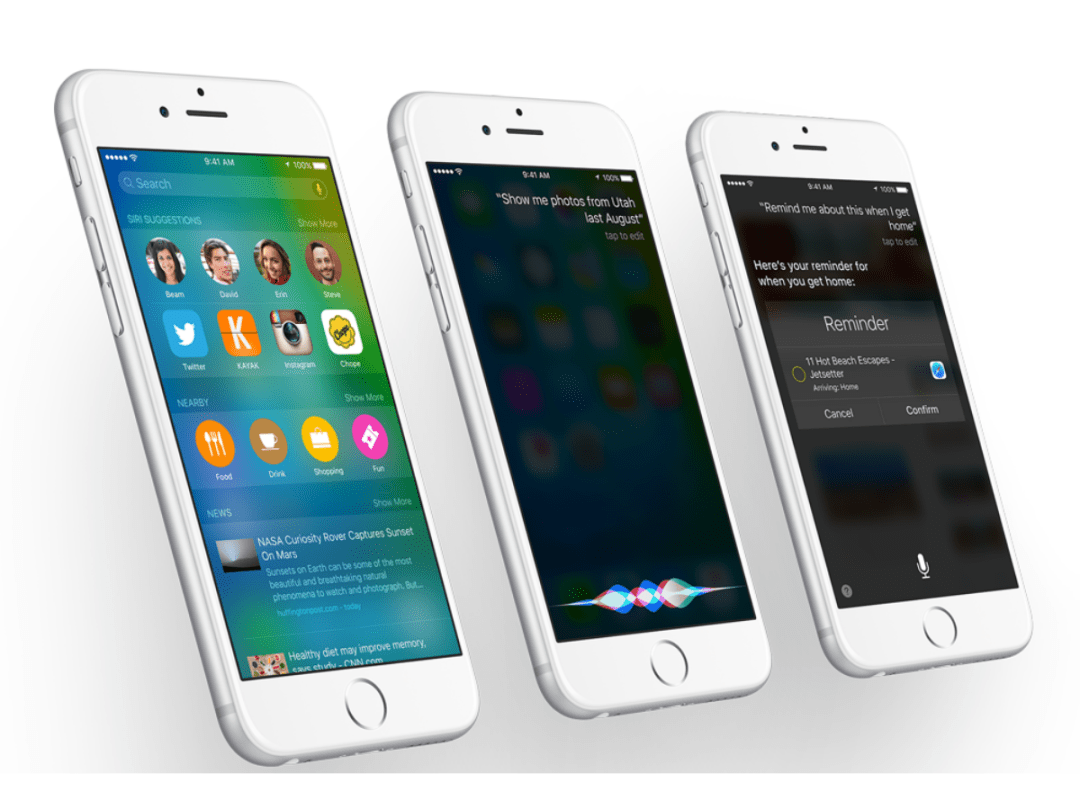 We've been messing around on the beta version of iOS 9 for a while now. While it's not the most stable, we've unearthed a bunch of cool features from its depths to get excited about.
Here's the top 9 so you'll know what to expect when you download the new OS today.
Search deeper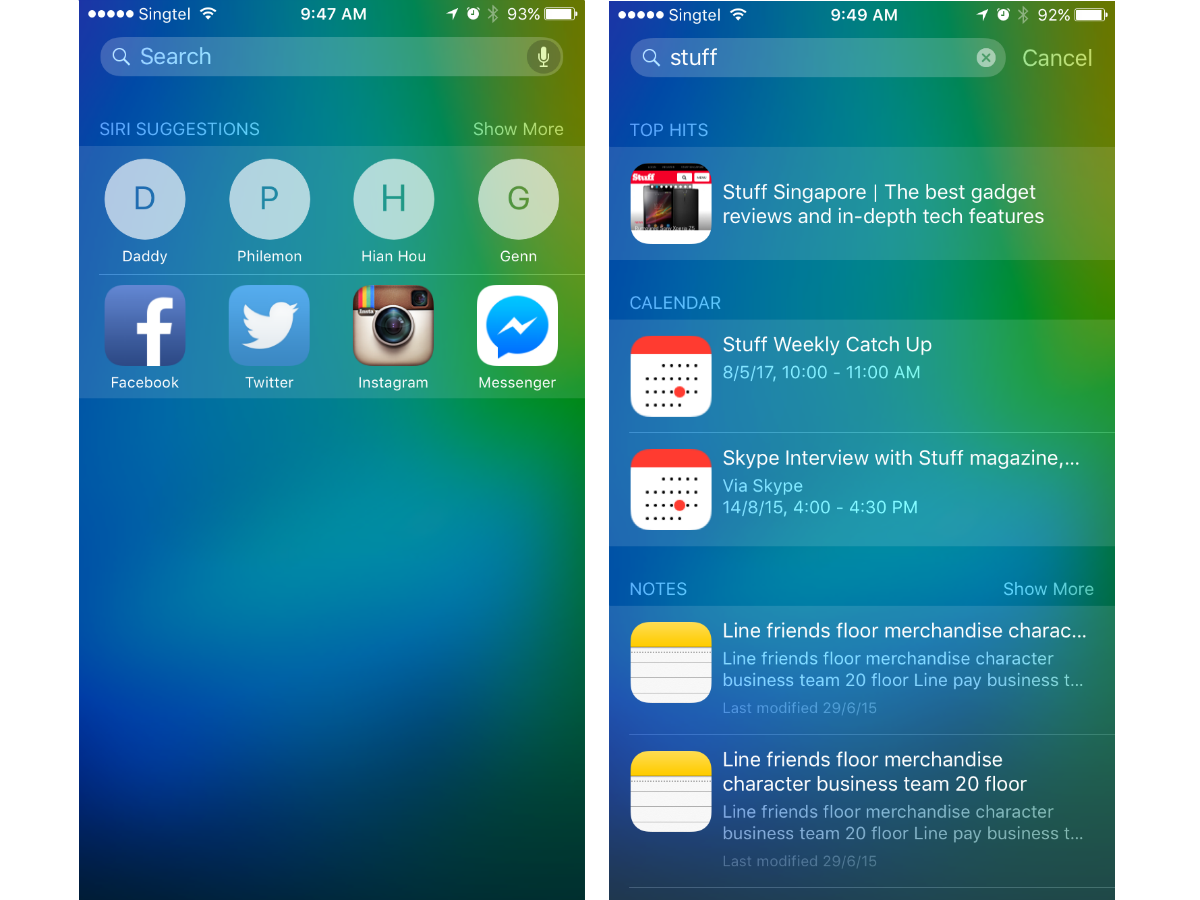 You'll never lose anything in iOS 9 again. The search feature gets more intelligent, allowing you to find things within even apps themselves. Say you want to find your favourite mac and cheese recipe: all you've got to do is type what you're looking for into the search bar and you'll get results from everywhere like Notes and Mail.
And even before you type anything into the search bar, you already get suggestions from the ever-helpful Siri as to where you can find recent contacts and apps you've used.
Extend battery life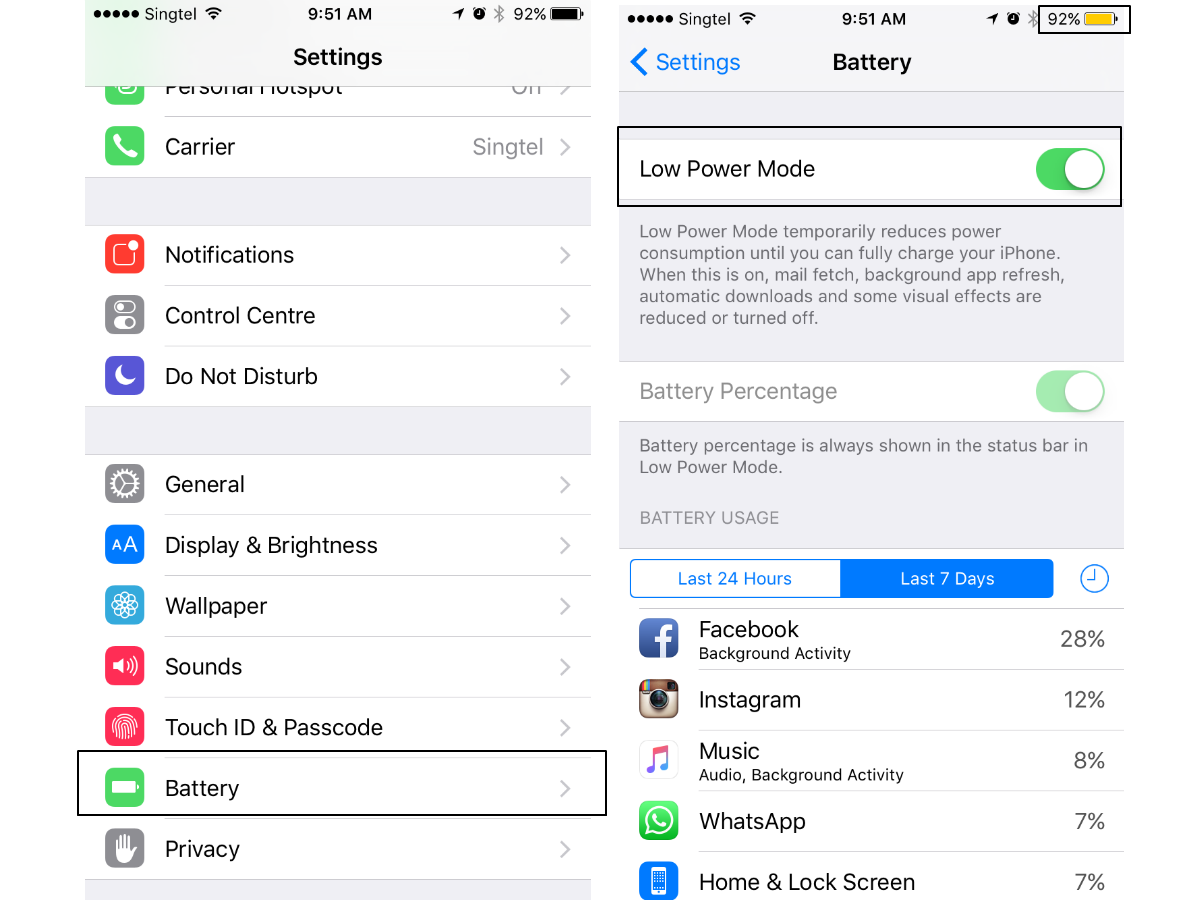 If there's one thing we'll never say no to, it's better battery life. Our prayers have been heard. If you update your iOS 8 to 9, you will find a brand new setting that will extend your battery life in one fell swipe, instead of forcing you to tweak different settings manually.
Enabling Low Power Mode is what you should do when you find yourself with rapidly decreasing charge (it all goes downhill from 20%). What it does is reduce or turn off the biggest battery suckers in your iPhone. It's said to give you up to an extra hour, which is plenty of time to get to the sanctuary of a power socket.
More creative options noted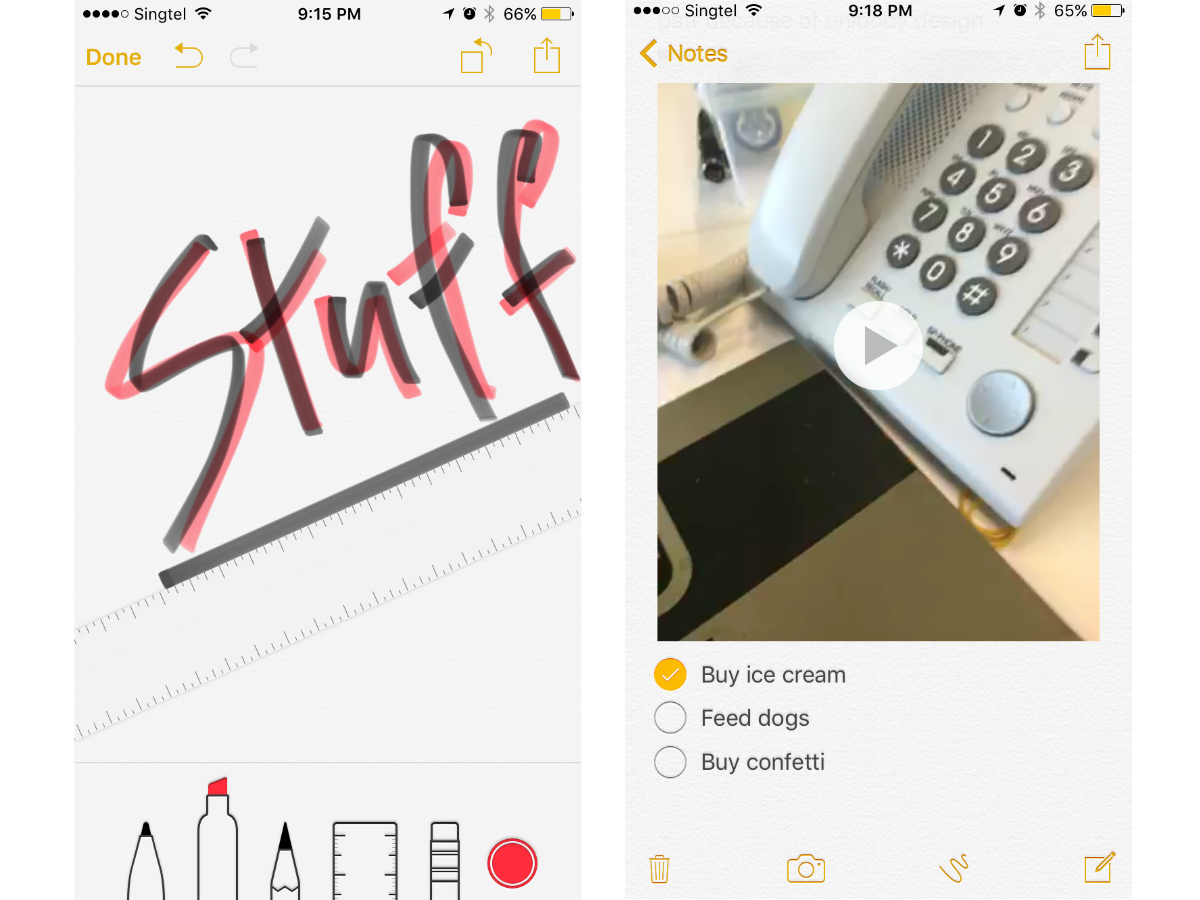 You can do a lot more than just typing down text in Notes. There are new tools for you to work with like taking a photo or video directly from within the app to insert into the note itself or even sketching inside.
Just tap that squiggle icon and you'll get a range of tools to work with, including the underrated straight ruler. But what's the most practical is the bullet point which you can also check off as you complete your tasks or buy everything you need on your shopping list.
New photo categories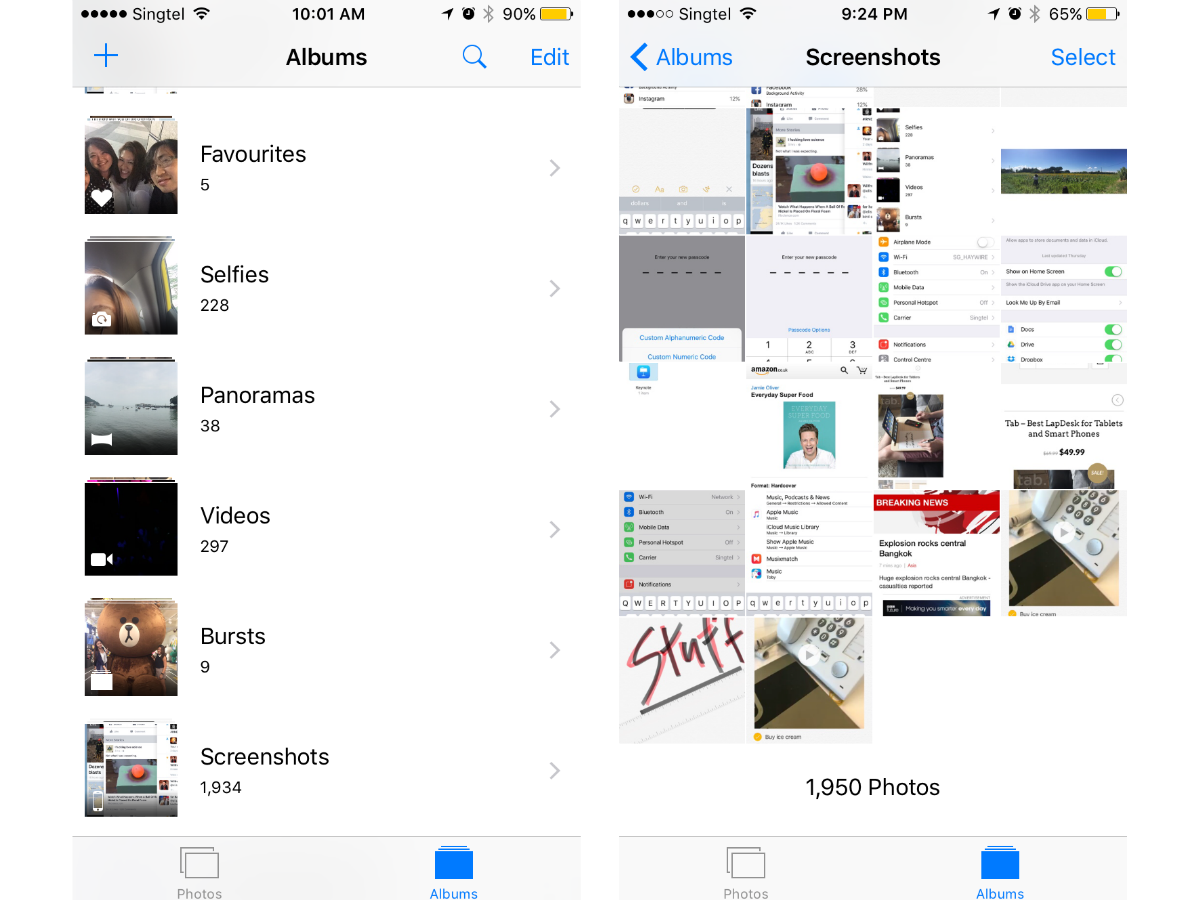 Apple knows how much you love taking photos with your iPhone, so it's introduced yet more photo categories to keep your Photos spick and span. Gone are the days when you'd have to squint at your roll wondering precisely where that screenshot you took ended up.
There are new Selfies and Screenshots albums, so you know where specifically to go to for which photos. And more importantly, not send the wrong photos to the wrong people.
In case you were wondering, the screenshot of the Screenshot album was filed intelligently into that album.
Keep scrollin', scrollin', scrollin'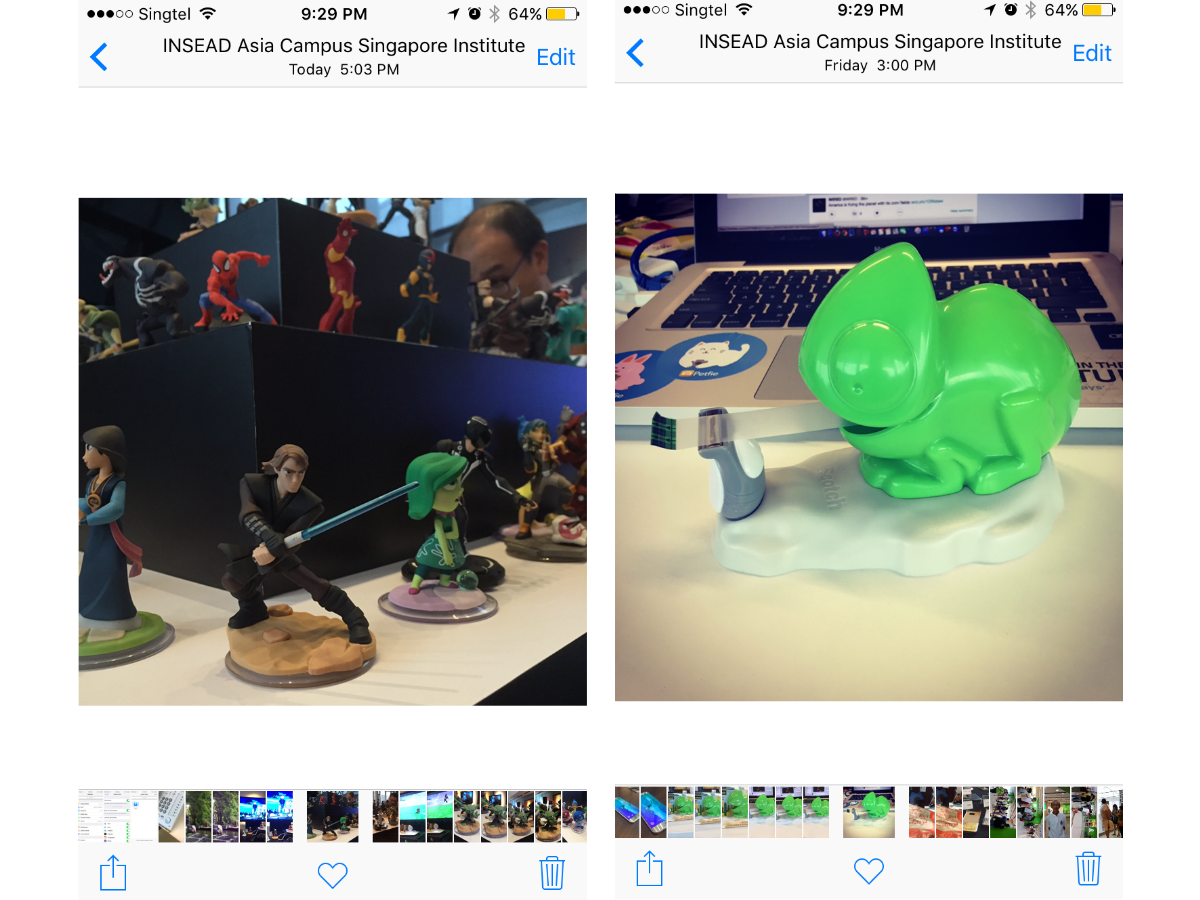 That's not all that's new in the Photos app. In iOS 9. When you're in an album and you tap on a photo, a photo roll pops up at the bottom. This is done so you don't have to tap back into the album, and can just scroll directly to the next photo you wish to access if it's not too far from the one you're viewing. We'd never say no to more shortcuts.
More secure passcodes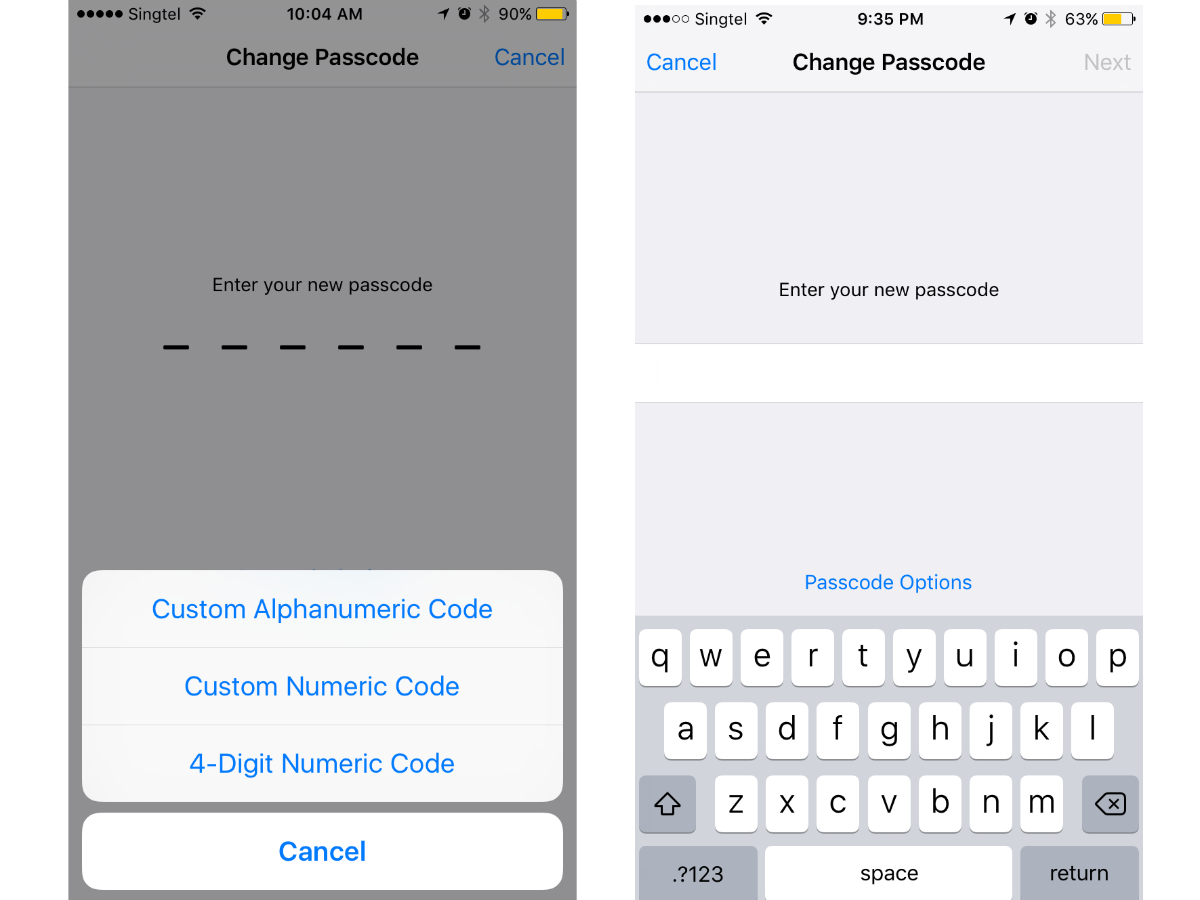 If you think four digit passcodes aren't good enough for security, you're in luck. iOS 9 brings with it sweet security choices. Aside from the four-digit passcode option of old, you get a new six-digit passcode or a custom alphanumeric code.
It's just two more numbers, how much harder can it be to crack? Well, just ask anyone who's ever tried to win the lottery.
Search in settings
Any average iPhone user probably gets lost in the sea of settings. And with each iteration of iOS, you get more and more choice in tweaking the settings to make your iPhone work exactly the way you want.
Apple knows Settings is getting quite complicated, so in order to simplify it for you, there's now a search bar to allow you to find what you're looking for in Settings so you won't end up like Bono (geddit?).
iCloud Drive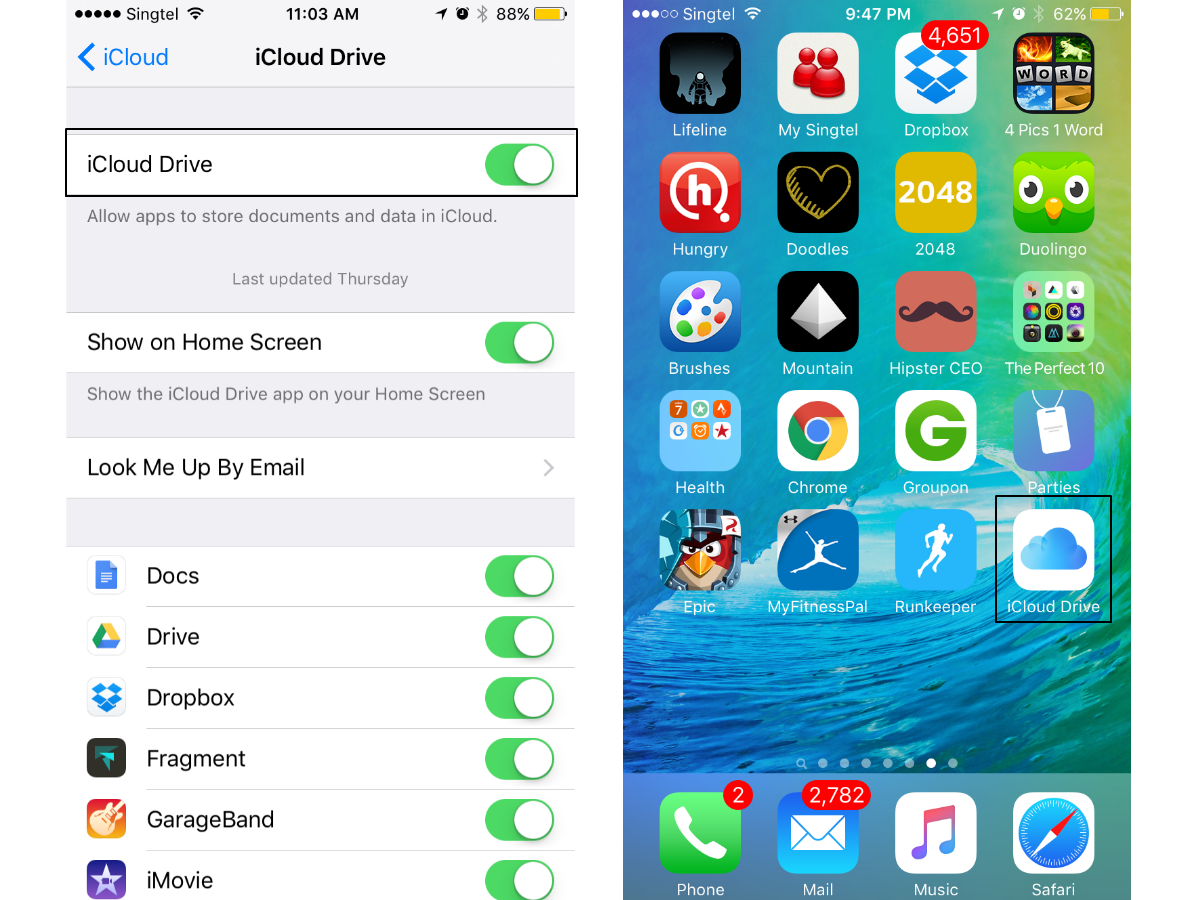 Been keeping your data stored in the smooshy iCloud?
There's now an app dedicated to managing all your stored files. But first, you'll have to enable it within the Settings. And then like magic, the app – which you can henceforth use to manage your files – will appear on your screen. Use it.
Back to the app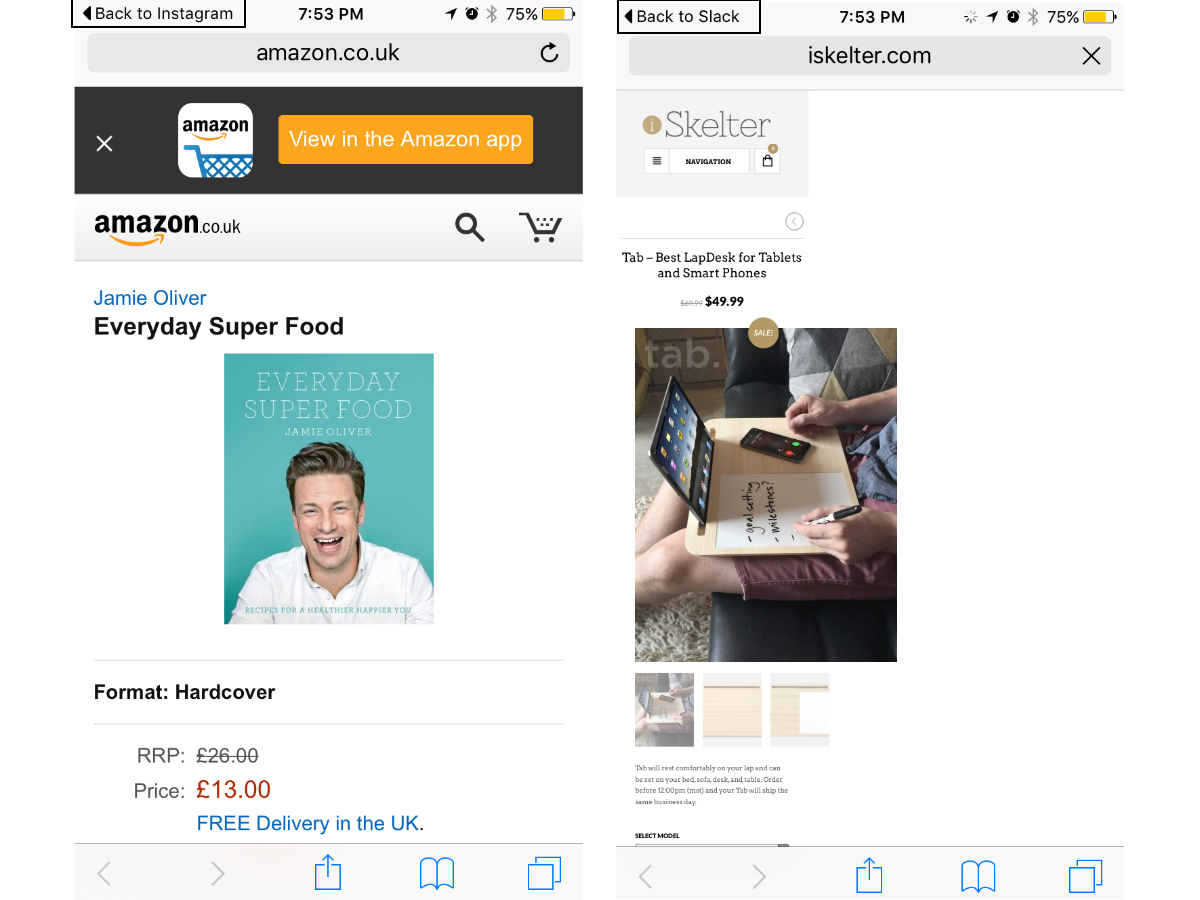 For everyone who's hated the fact that the iPhone does not have a dedicated back button, this new feature is for you.
Now you can jump back into the app you came from with the new "back to (insert app name)" button. So if you clicked on an Instagram link from Twitter, you can get back into Twitter directly from Instagram without having to go the roundabout way via app switcher. Simple(r)!