Christmas Gift Guide 2018: 20 gadget gifts for musicians and music makers
Tuneful gifts for a pitch-perfect Christmas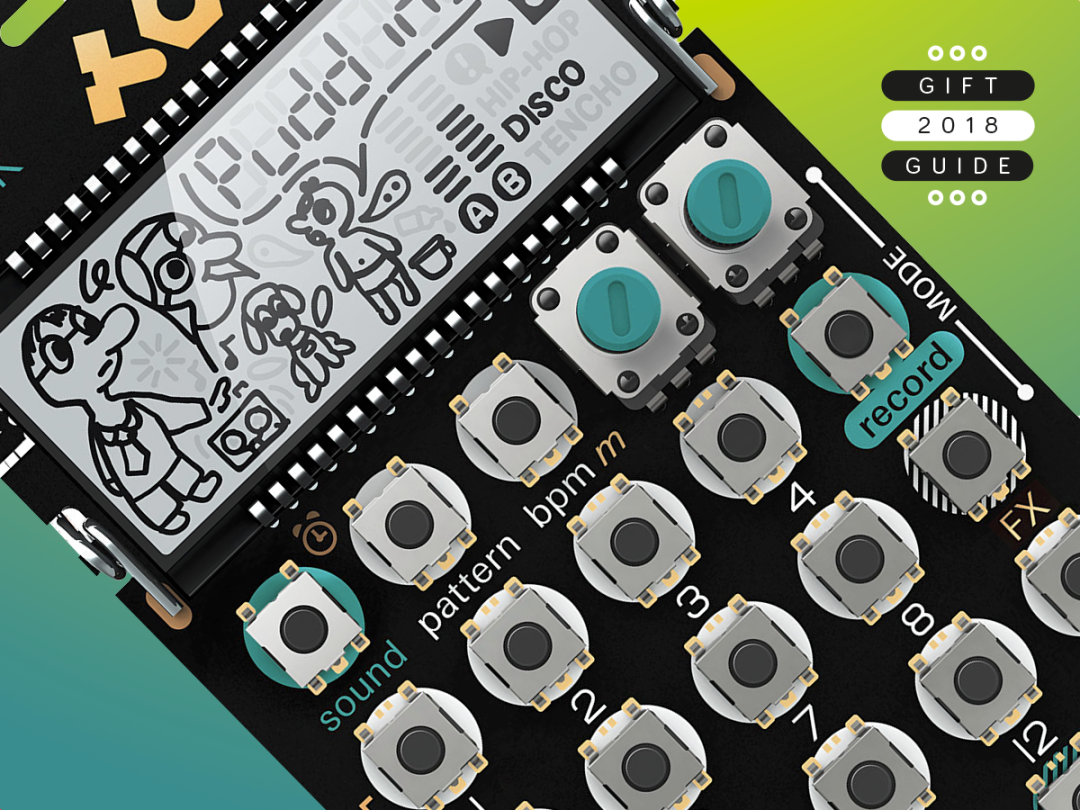 Ah, the discordant cacophony of Christmas: bells jingled, basters squelched, baubles smashed. It's enough to make you think the whole thing's an extended exercise in avant garde expressionism.
If the sweet sounds of Yuletide turn your frustration up to 11, try one of these pitch-perfect gifts, sure to retune your festive spirit.
From connected pedals to DIY synths, there's something here to please every kind of music maker – whether you're working on a sick winter riff or a dubstep remix of the Royal Christmas Message.
More Christmas gift ideas
Looking for something different? Our full Christmas Gift Guide 2018 hub page has categories to suit every taste, budget and interest.
See more Christmas gift ideas here
Stylophone Gen X-1 (£60)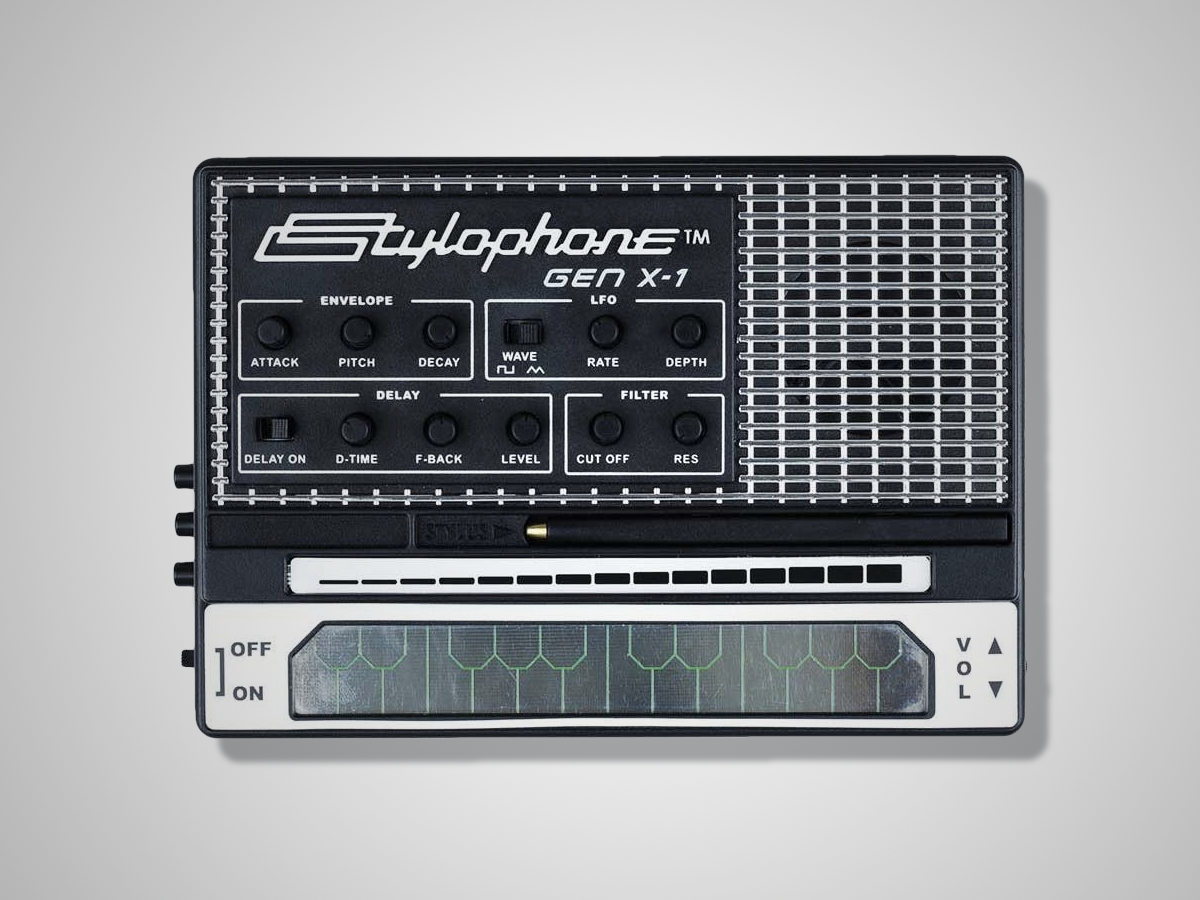 Put down that paperclip and unclip the 9V battery from the radiator: for scratchy synth sounds straight out of the '60s, it's this re-imagined Stylophone you need.
Still an analogue, stylus-based noise-maker just like the original, this latest edition packs filters, oscillation effects and even a delay function. Which is more than can be said of your radiator.
Roli Beatmaker Kit (£250)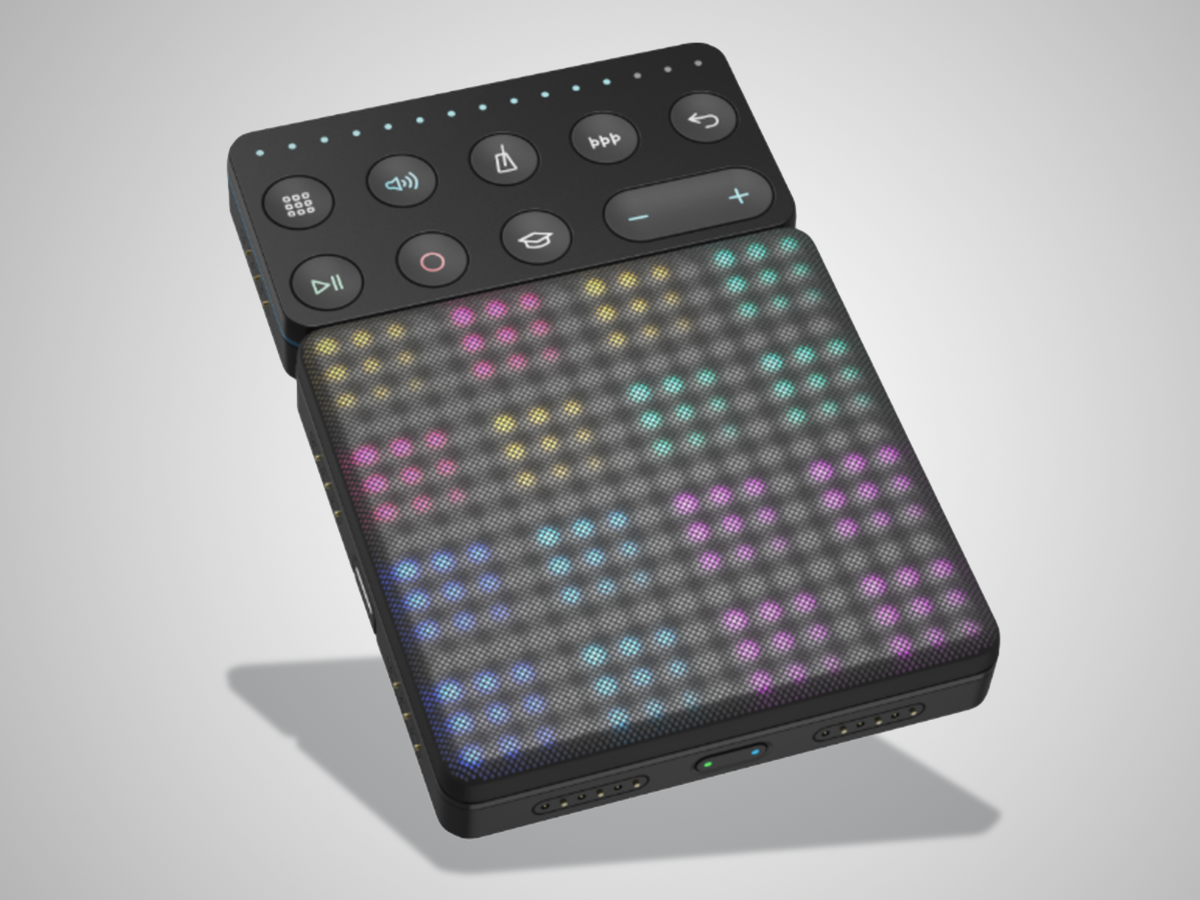 This postcard-sized synth is in fact two bits of kit in one: a touch-sensitive surface that can be used for everything from finger drumming to electronic melodies and a looper that lets you build up layers of sound to create an entire track with a single interface.
Small enough to stuff in your DJ satchel, use the light-up Beatmaker Kit to create cracking tracks whenever the moment takes you, before pairing it with your laptop to master your music with the bundled software. Which beats lugging that massive MIDI keyboard around.
IK Multimedia iRig Acoustic Stage (£81)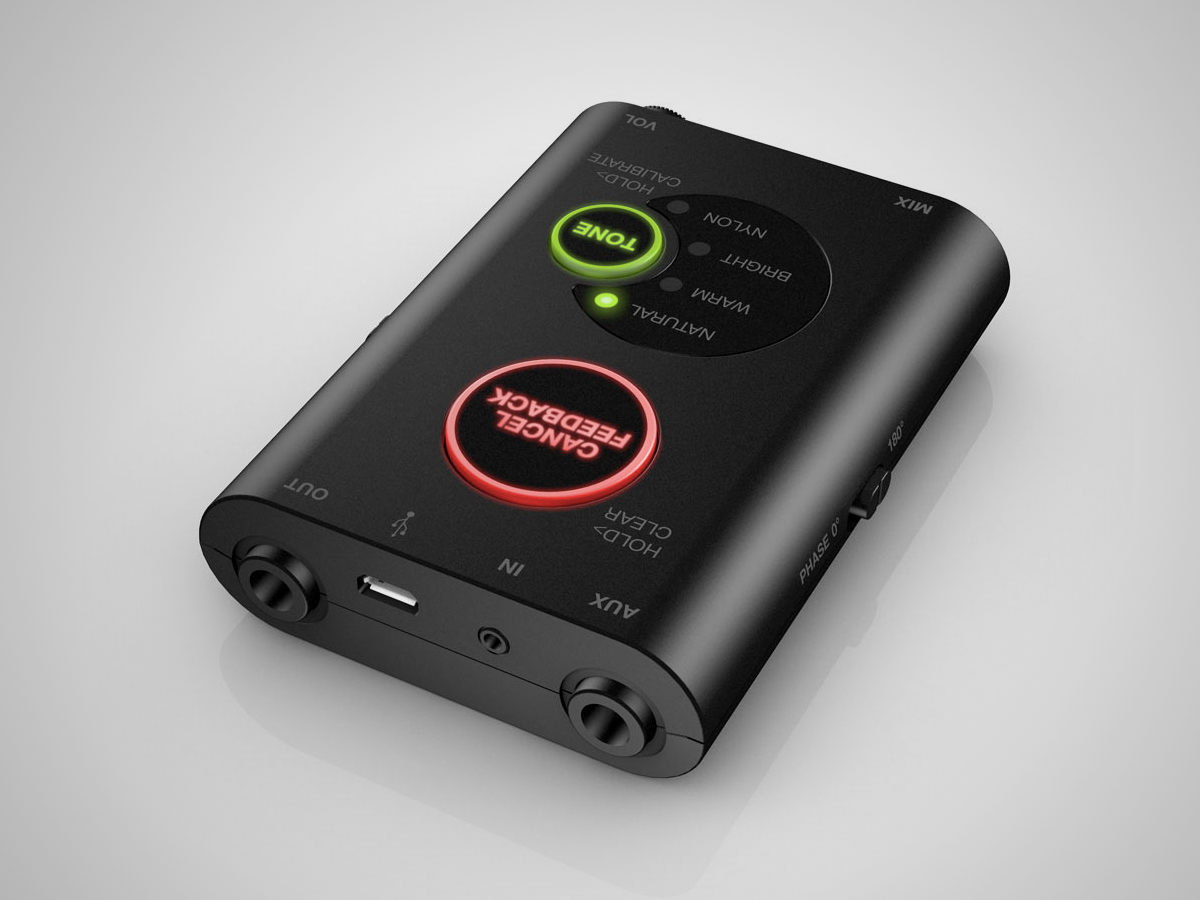 Reckon you're the next Ed Sheeran? Even with a killer track and a ginger do, you still need to nail your live setup before you stand a chance of duetting with Beyoncé.
Do away with scratchy sound and clip this digital mic to your acoustic for awesome audio in an instant: stick it on the edge of your guitar's sound hole, connect it to the strap-mounted module and strum away for natural wireless sounds without any of the fiddling.
Who run the world? You – well, the open mic night, anyway.
Exploding Shed Microphonic Soundbox (€229)
Remember when you went all experimental on your second album, rubbing sandpaper across your amp in an anti-establishment rant against popular music? A valiant protest, but one that's pretty tricky to record for radio.
Channel your rage in a more label-friendly way with the Microphonic Soundbox: equipped with a pair of internal microphones and pre-amps, it packs springs, rods, carbon strips and, yes, sandpaper – all for the cause of getting scratchy, bouncy screeches onto your next release.
Teenage Engineering PO-35 (£85)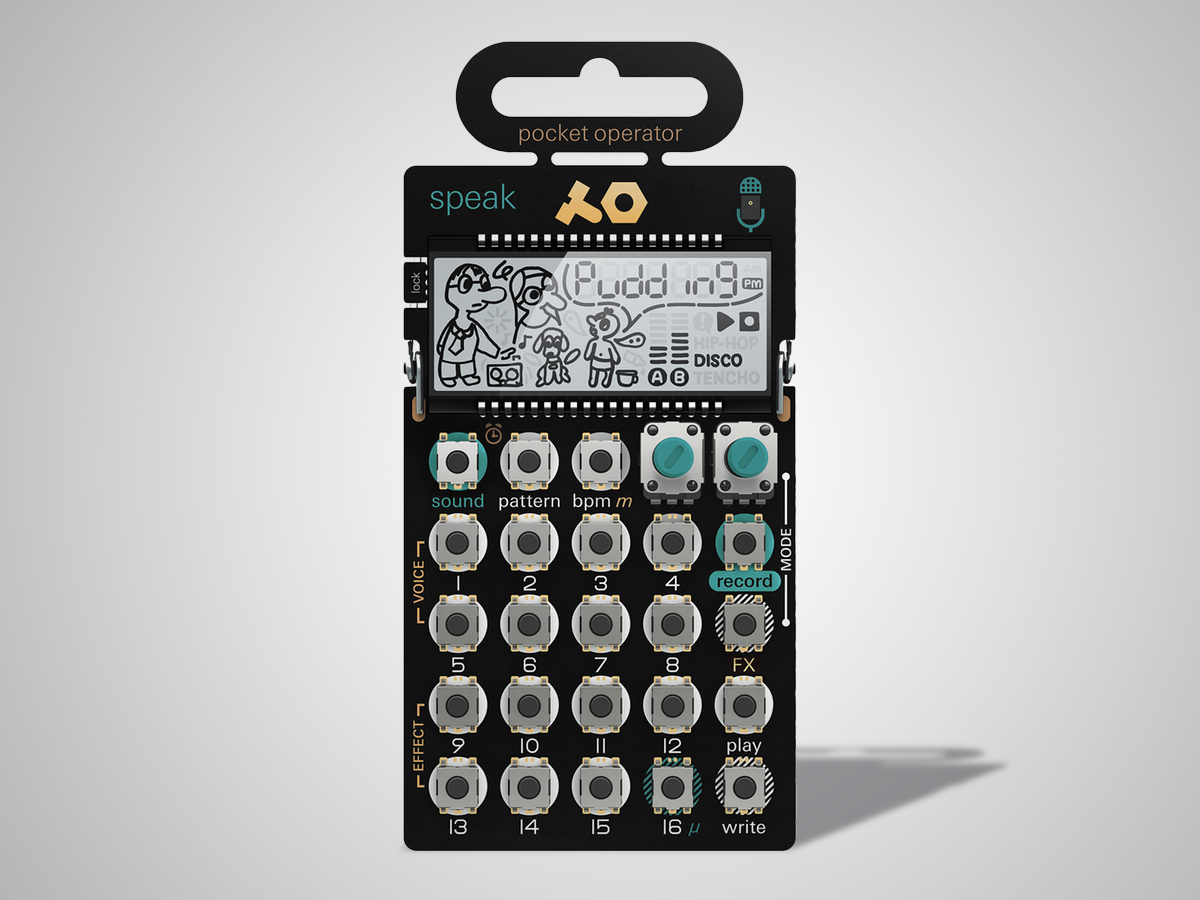 Prodding random buttons on your calculator will result in either nonsense equations or funny words (if you turn it upside down).
Prod random buttons on this calculator-like mini-synth, on the other hand, and there's a good chance you'll accidentally sample your own voice, sequence it and create something lo-fi and fantastic for your next EP – with lyrics along the lines of, "how the vexing heck do you get a square root on this thing?"
Roadie 2 (£119)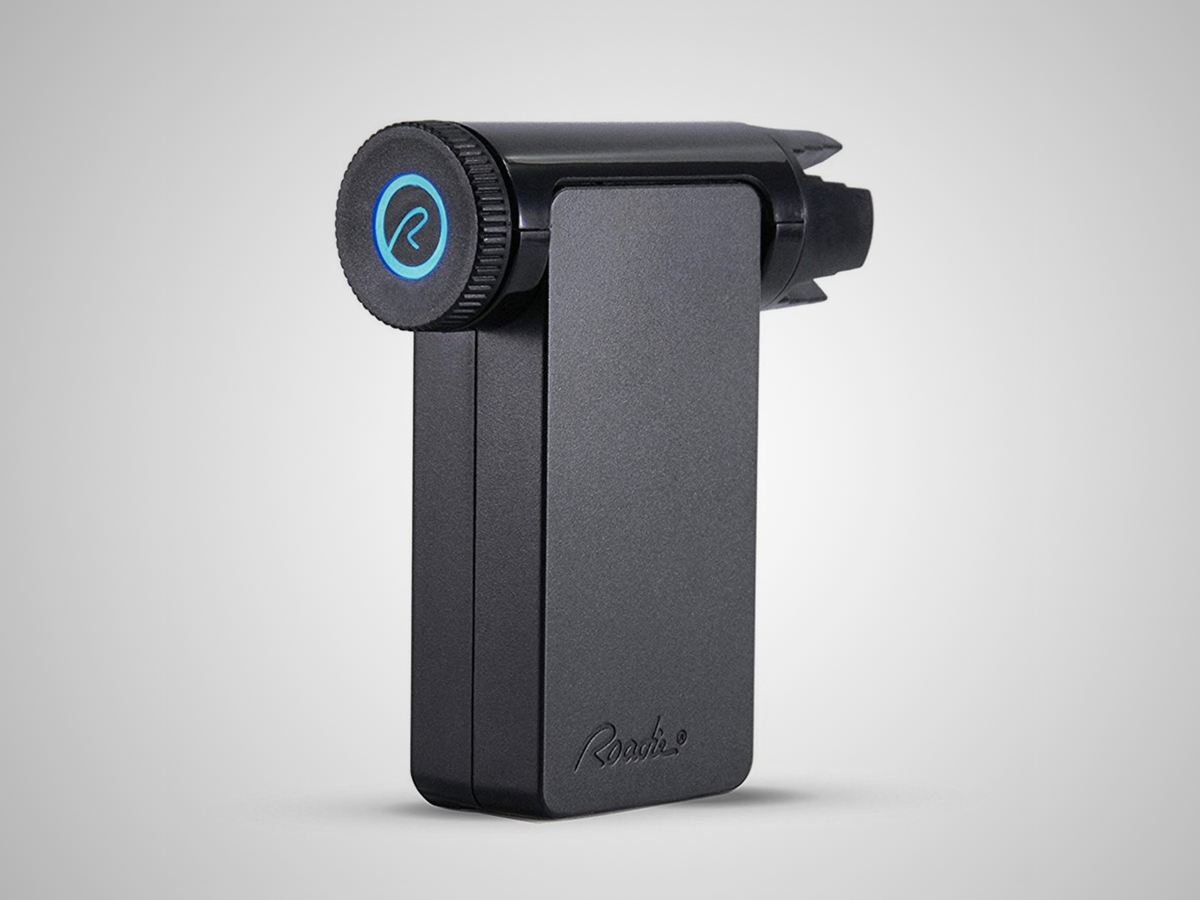 Back in the day, the mark of a good guitarist was whether they had someone in their employment specifically to tune their guitar. Even if it was their mate Jeff.
Nowadays, your average six-string can tune itself – great if you've got a new one, not so great if you're still rocking your old strummer from the days of Jeff.
Thankfully, Roadie bridges that gap: a handheld gadget that auto-tunes each string in turn, it works with electrics and acoustics, and the latest version even packs a handy screen. Which you can't say of Jeff, now or back in '74.
Dato Duo (£294)
Daft and Punk. Depeche and Mode. Massive and Attack. All great electronic duos, all evidence that music is better made in pairs.
Try it yourself with the Dato Duo. A DIY-chic synth to be shared, one side packs a keyboard and sequencer, the other oscillators and effects – so it works best when you play with a pal.
Poke, tweak, experiment: it's not about making music but having fun with friends, relatives and band-mates you'll one day hate.
Electric Loog Pro (£159)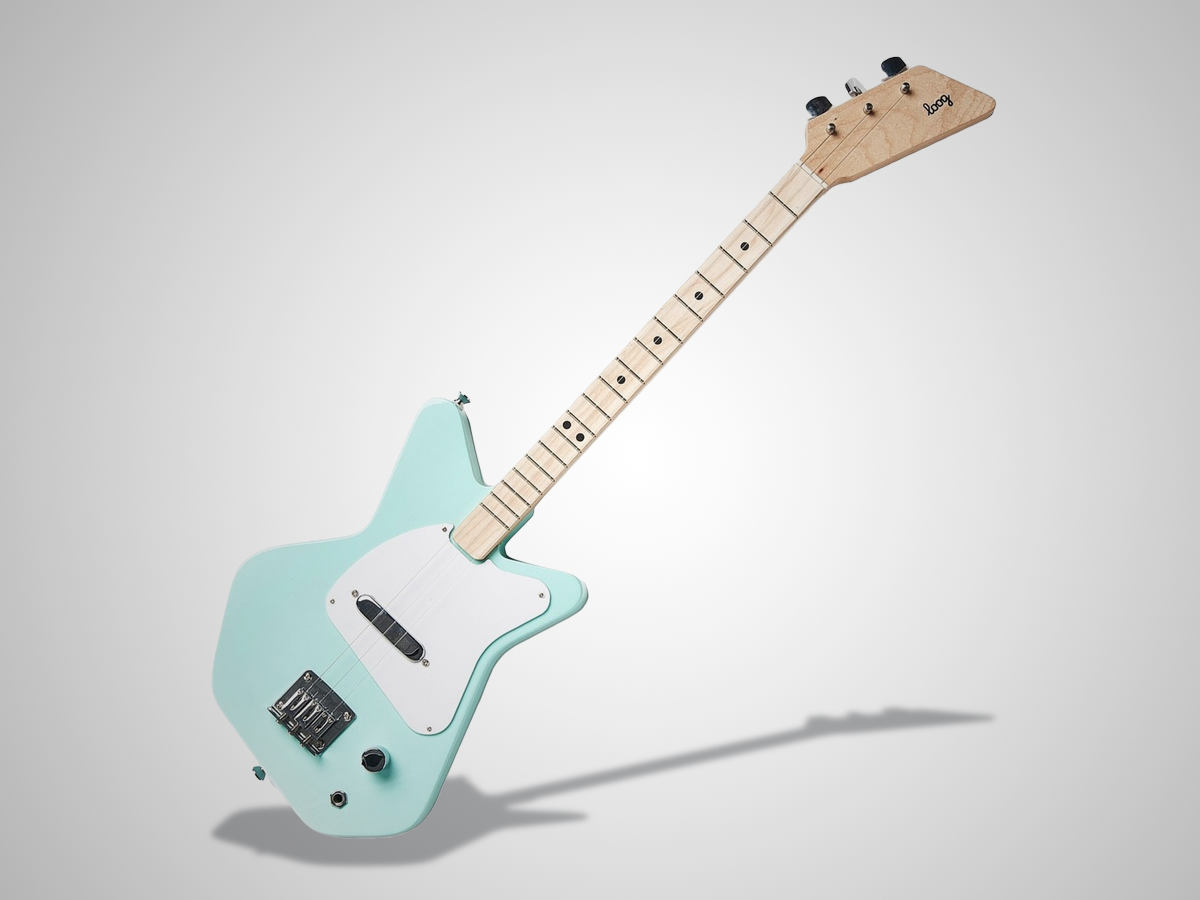 Logic dictates that a three-string guitar is easier to master than a standard six-string. Know a frustrated plucker who's struggling to master the latter? Start them off with the Electric Loog and they'll be strumming in no time.
Shipped with chord cards to kick things off, pair the lightweight Loog with the partner app for three-string tutorials that'll have them bashing out Beatles hits by Boxing Day.
Fender Play (£10/month)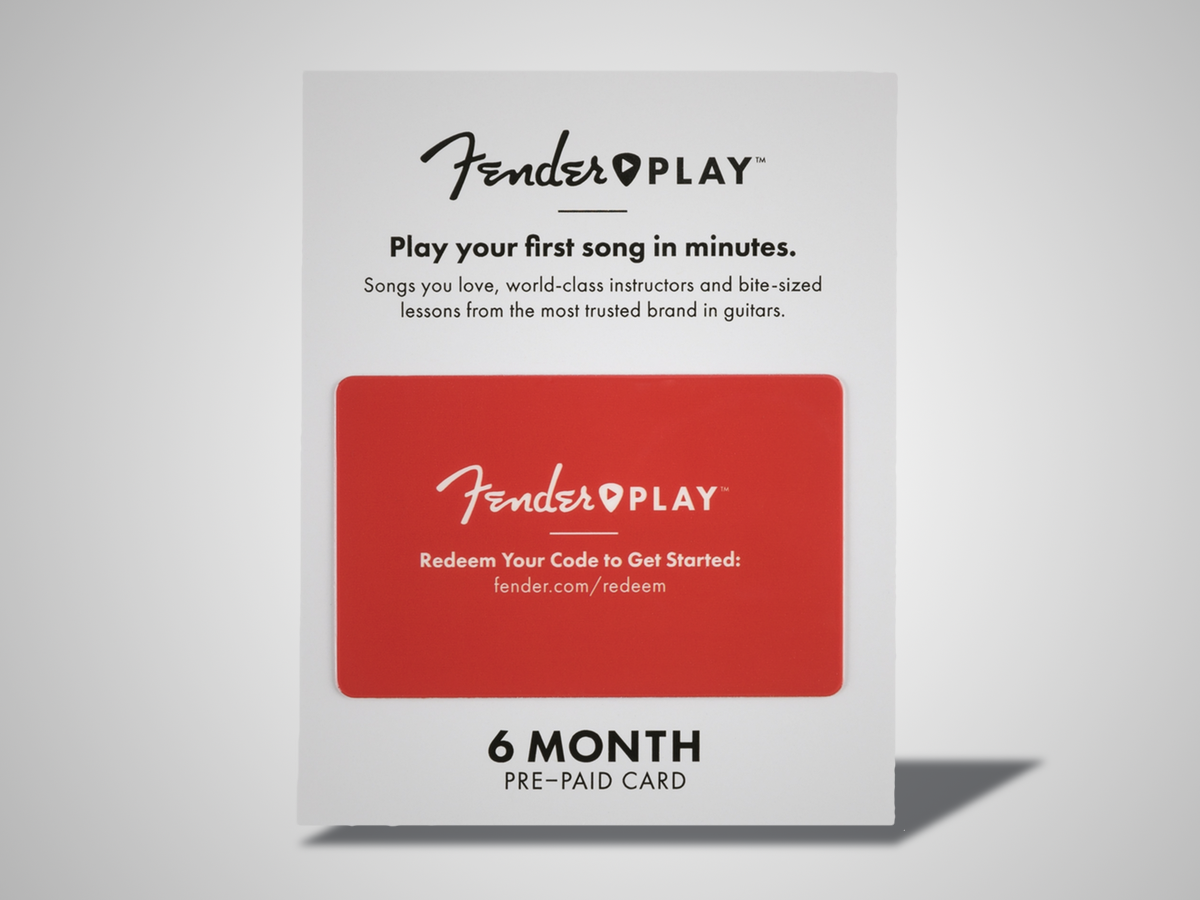 Always wanted to learn guitar? Never liked lessons? Quit fiddling without direction and give Fender's new app a try: built around songs you know and (hopefully) love, it delivers tuition as easy-to-follow videos that won't overwhelm your fingers.
Starting with the basics, it promises to have you playing riffs in minutes and, presumably, licks shortly thereafter. Need a little more time on a particular technique? It'll go as fast or slow as you like – just like a session drummer.
TC Electronic PolyTune 3 (£75)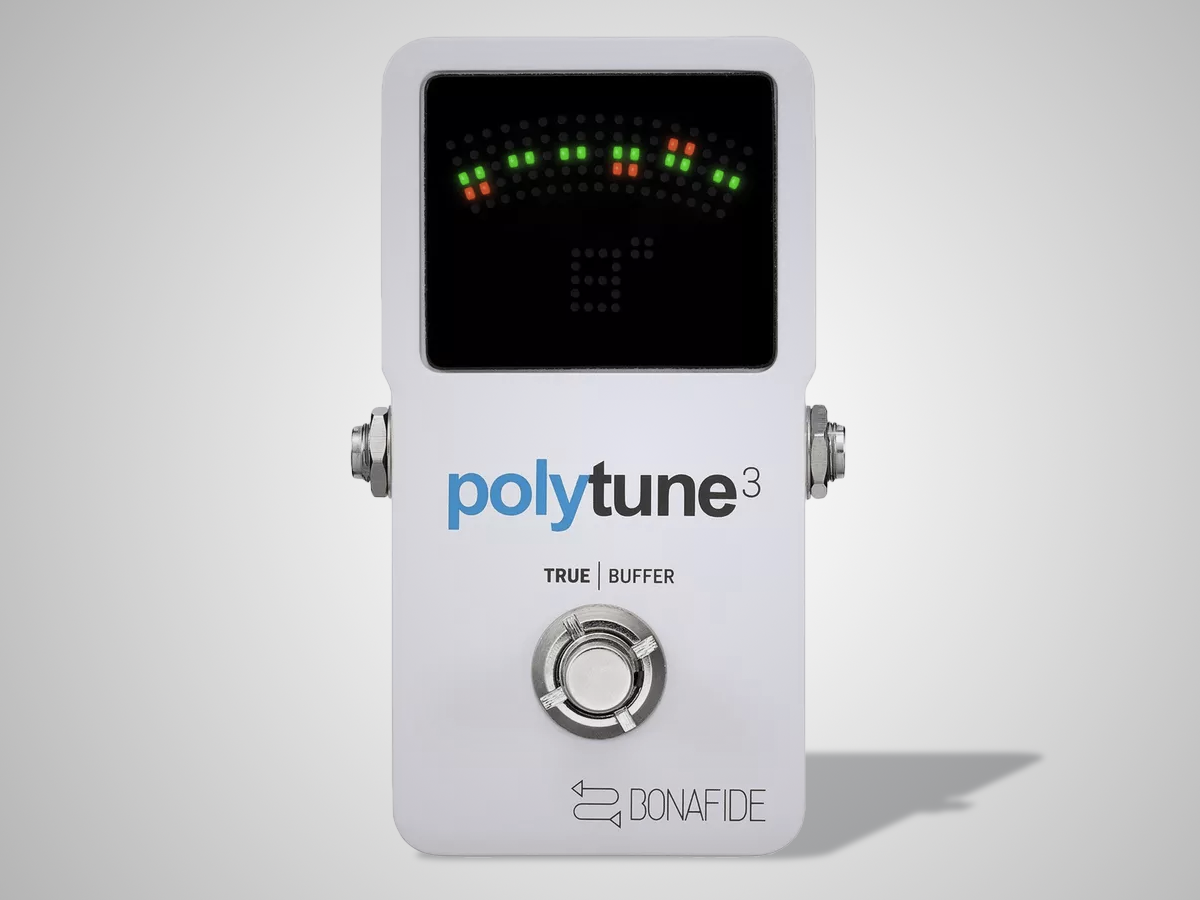 Strum an out-of-tune guitar and you'll make a chord nobody wants. Do the same when it's plugged into the PolyTune and, while the noise will still be awful, you'll know exactly which pegs to twiddle.
See, this little pedal can magically check all six strings at once, so you know exactly which ones to tweak after just a single strum. Better yet, the latest version packs a buffer for better signal preservation – because if there's one thing worse than a discord, it's signal degradation.
Edifier R1280T (£130)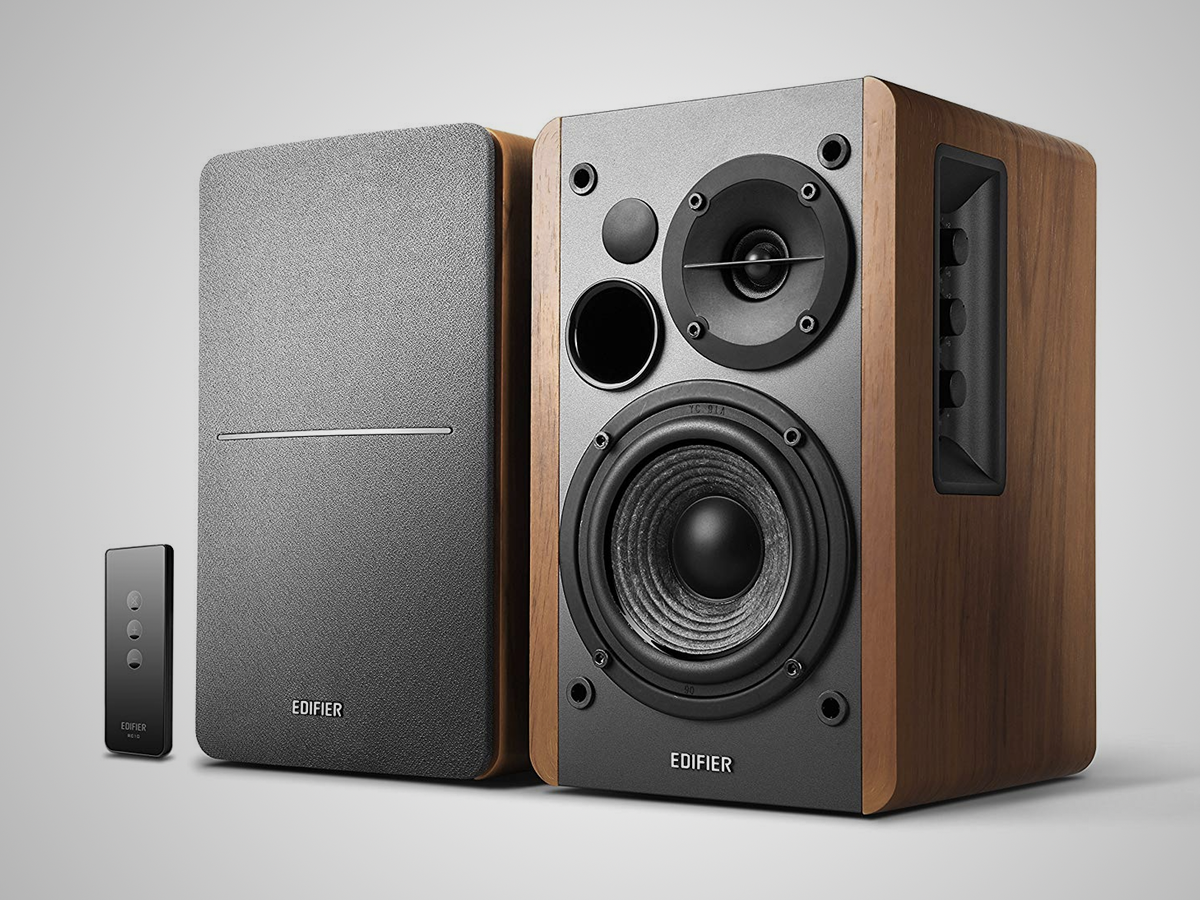 Having a high-end set of monitors in your bedroom studio is all well and good, but what about when it's time to kick back with a few hours of Lionel Richie after a long day's Christmas mixing?
Edifier's R1280T bookshelf numbers have digital inputs for all your best audio, while built-in Bluetooth means you can stream from Spotify all night long.
Apogee Mic Plus (£196)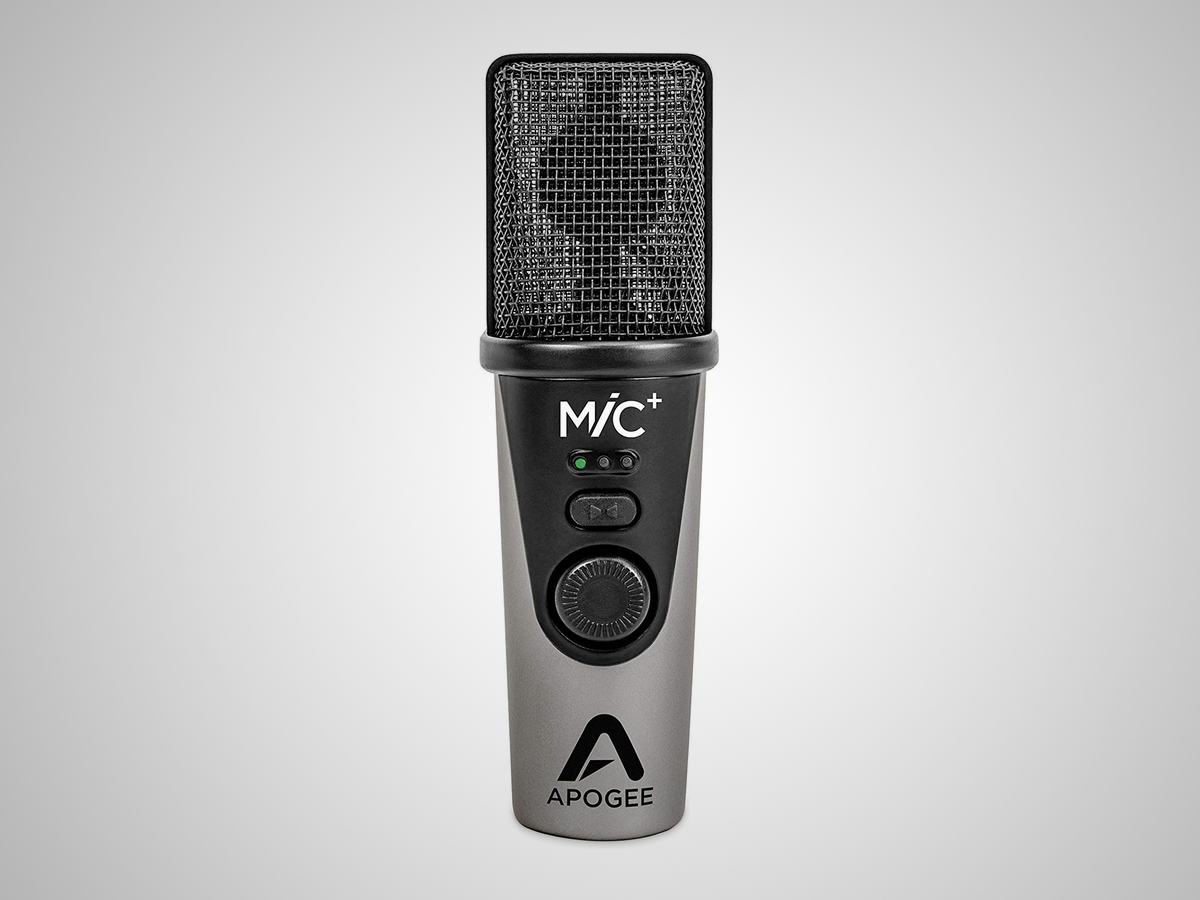 Think you need a recording studio and a raft of expensive kit to record your acapella album? Connect this plug-and-play mic to your chosen device and prepare to be amazed.
With USB, USB-C and Lightning options, it'll wire into any device you like – including your iPad – and deliver pro-level audio for good measure, thanks to the cardioid condenser capsule inside.
Technology Will Save Us DIY Synth Kit (£25)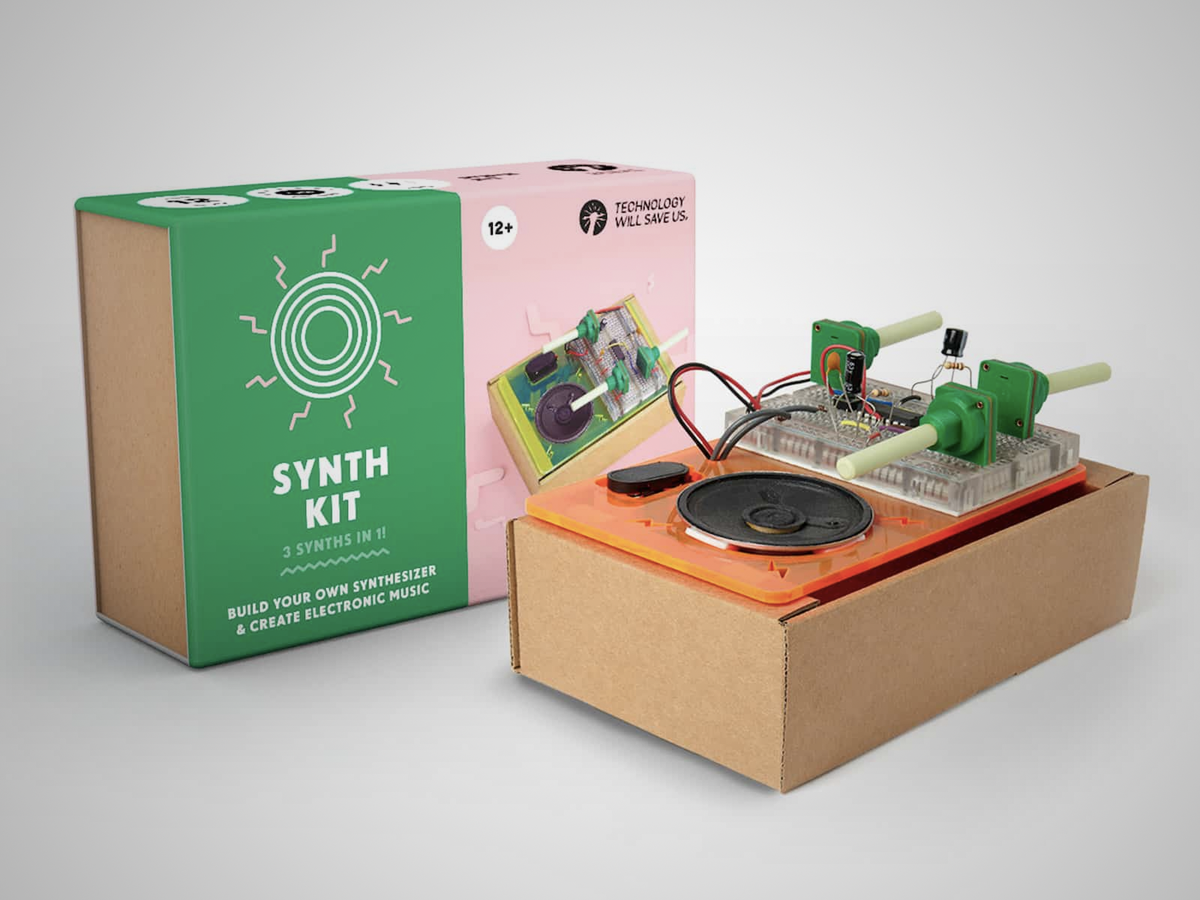 If there's one thing better than making your own squeaky, squelchy electronic sounds, it's making your own synth to make those sounds.
Buildable in just 30 minutes, this nifty kit lets you assemble all manner of synths – from a Dub Siren number to an Atari Punk Console. Simply push the colour-coded wires into the board (no soldering necessary) and follow the instructions. So simple, even a bassist could do it.
iRig Stomp I/O (£292)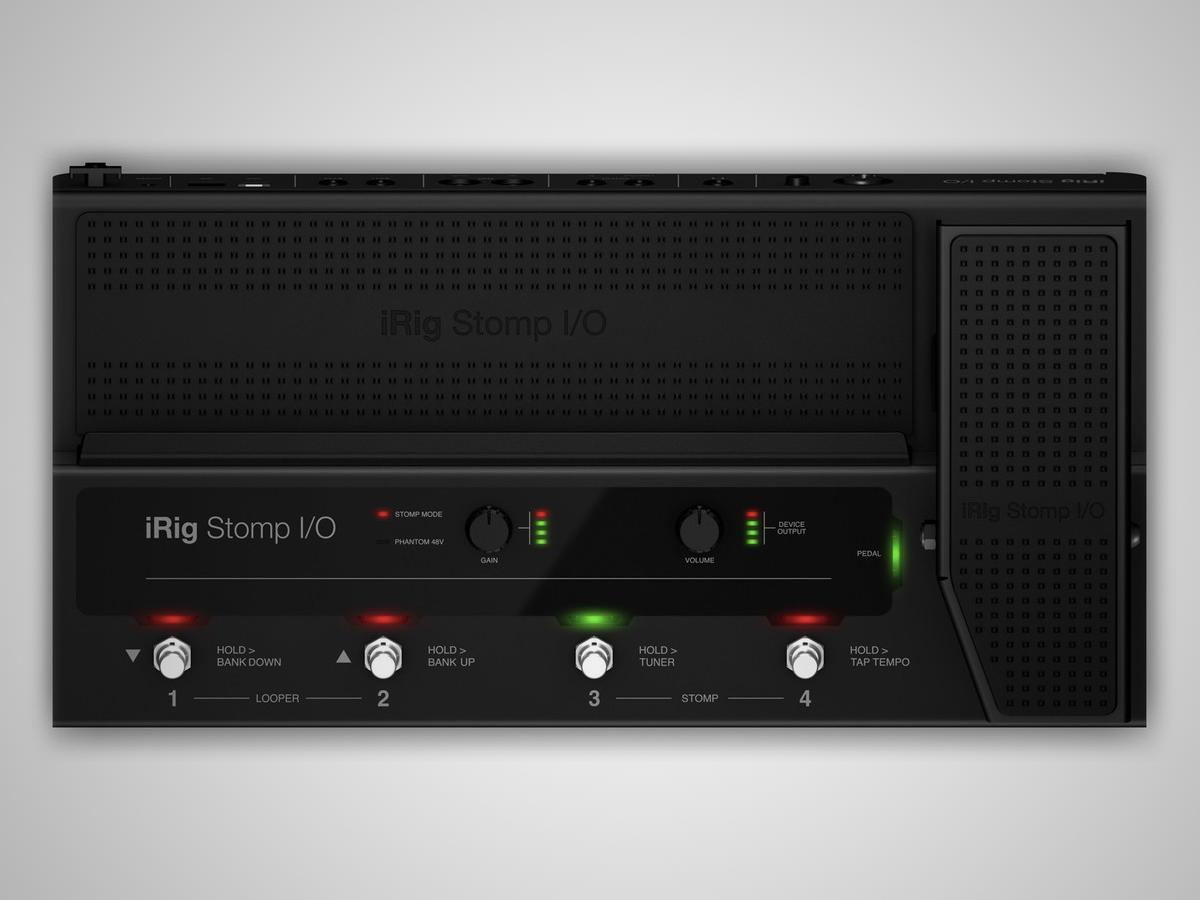 Stomp on your iPad and the loudest sounds will probably be ones of pure, unprocessed anger. Stomp on this iPad-connected pedal board, on the other hand, and you'll have a world of tones at your feet.
Good for both studio work and live performances – in your living room, naturally – the multi-tool packs a pedal, a pre-amp and a plethora of ports, all for the cause of both simplifying and enhancing your efforts at musical expression. And getting your stomp on, of course.
Blackstar Fly 3 (£79)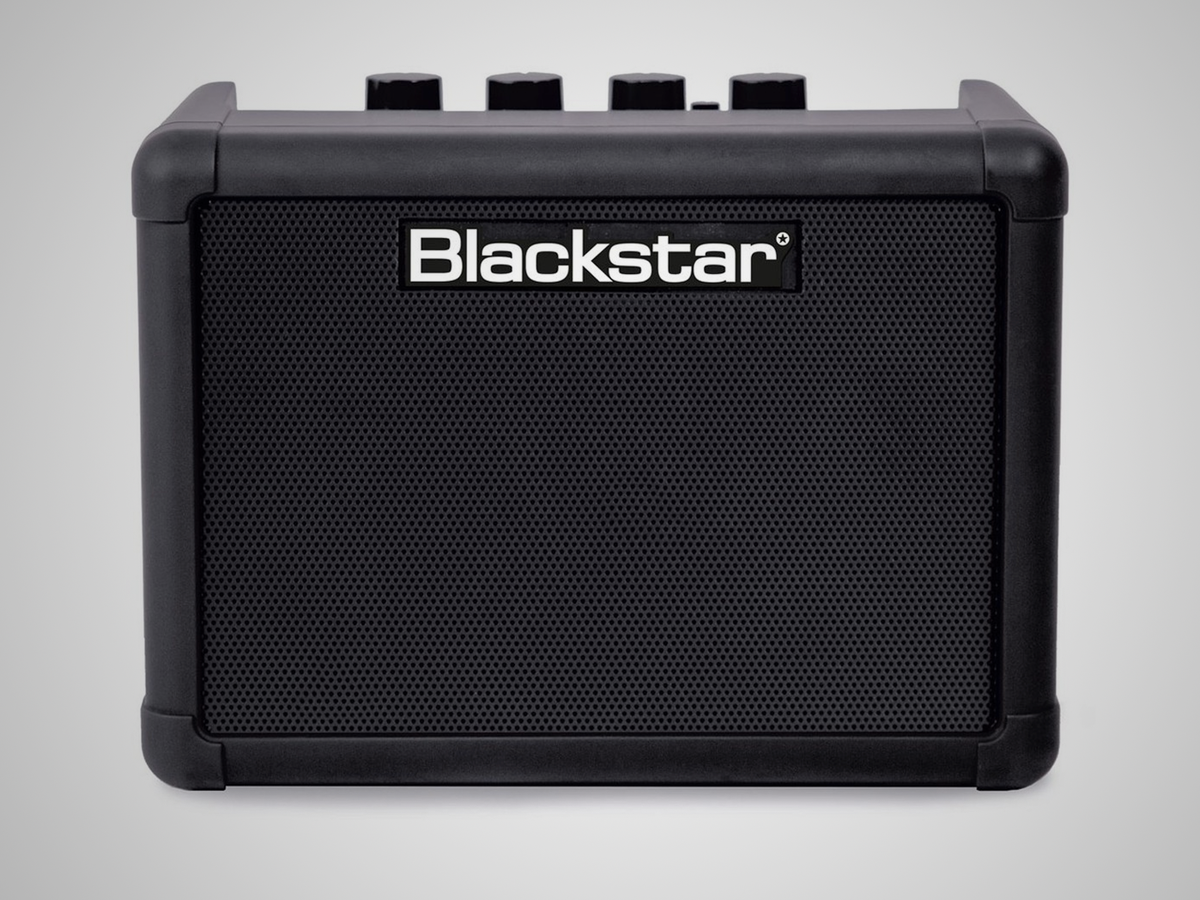 Blasting through your bedroom wall with a stack amp and a power chord might sound very rock and roll, but there's nothing cool about cleaning plaster out of your fake Stratocaster for months on end.
Keep things petite with the stocking-friendly Fly 3. No, it won't tear down the house like hearing's going out of fashion, but with Bluetooth on board, an hours-long battery life and an MP3 input if you need it, it's all the practice amp you could ever want – and you don't need a van to move it.
DigiTech Trio+ (£199)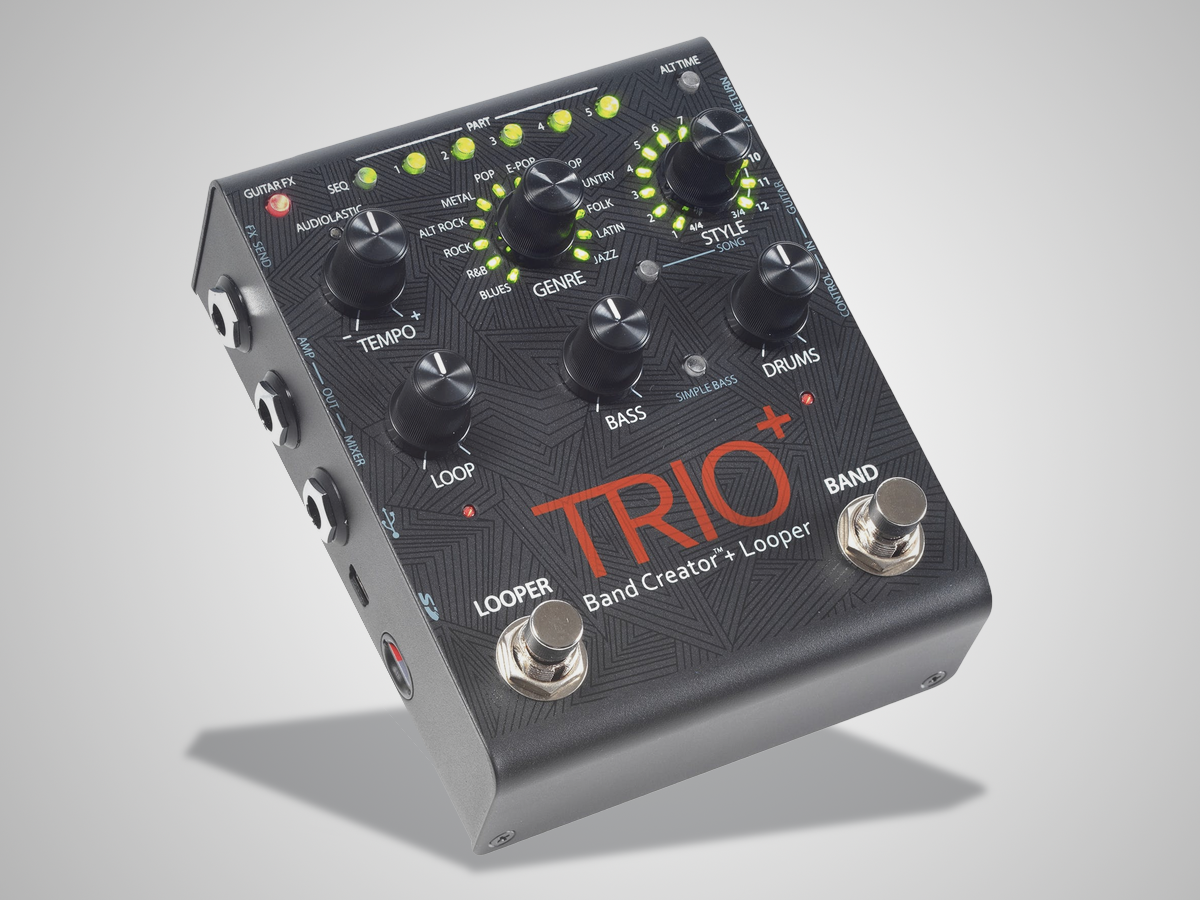 Lonely this Christmas? Serves you right for scaring off the band with that 18-minute wah-wah solo. Then again, backing musicians were so 2017.
Show the quitters who's boss with this all-star pedal: now equipped with an added looper, the Trio+ creates bass and drum parts on the fly in response to what you play. Simply pick a genre, a style and a tempo, then start jamming – no tantrums necessary.
Vox Amplug 2 Bass (£35)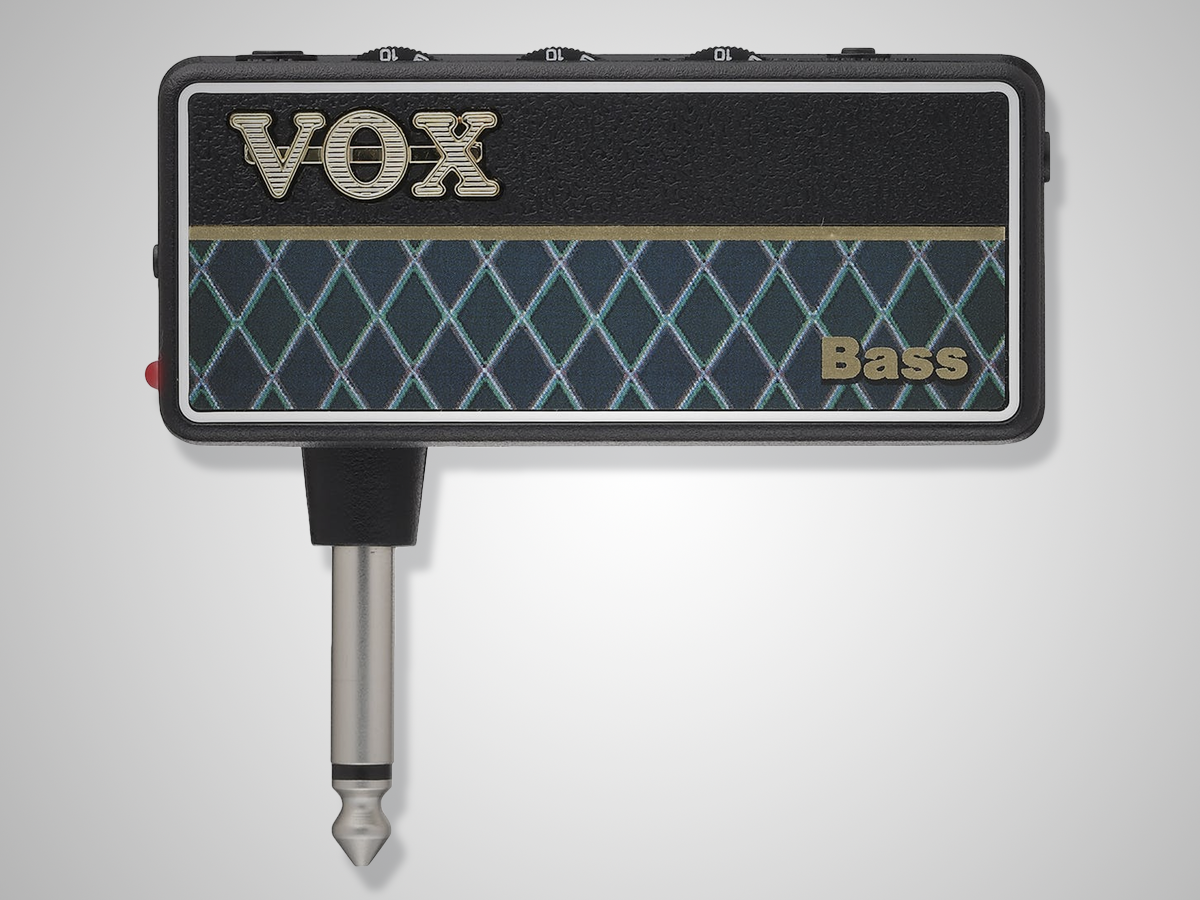 Bass players are unpopular for many reasons – but, besides the hygiene thing, the huge, floor-warping noise they make is surely chief among them.
While deep-frequency strumming has its place, it's not what you need after a five-pint Tuesday and a 2am kebab. Keep your housemate's house-shaking habit in check with this headphone amp from Vox, which will confine all that wumpy noise to their ears alone – unless they're into slap.
Audio-Technica ATH-M60x (£179)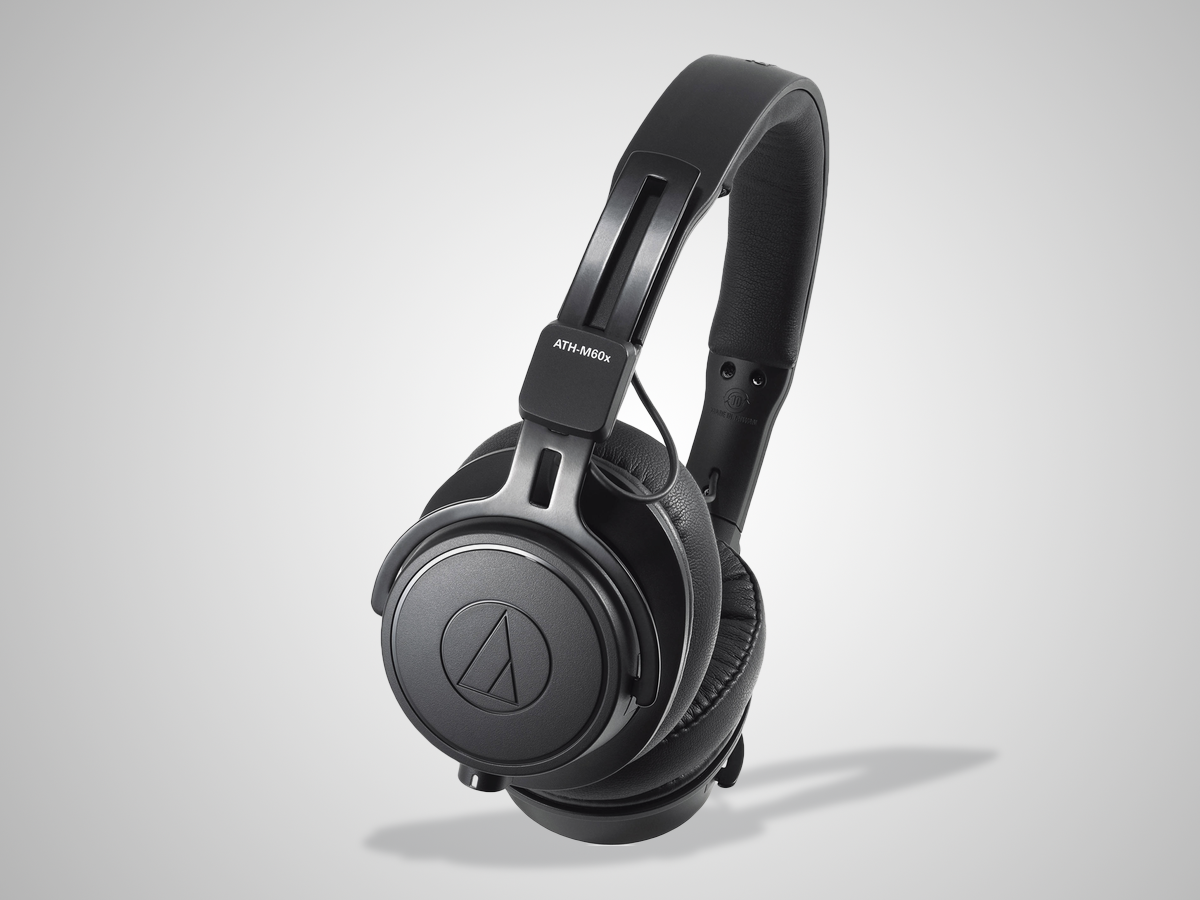 Mastering your latest LP with a set of budget earbuds is like buying a Picasso and wrapping it in a £1 frame from the clearance store.
Bring some fidelity to your festivities with these studio cans from Audio-Technica: equipped with 45mm large-aperture drivers, keen listeners should find plenty of previously hidden detail in the mix – whether during your pots and pans solo or that bit where Uncle Terry stumbles into the studio during your kazoo solo. Which is why you shouldn't record in the downstairs bathroom.
Abbey Road Online Mastering (£108)
Much as his saw and hammer tracks bring something earthy and real to the experimental genre, it's a stretch to send Dad's DIY ensemble out of the shed and down to the world-famous Abbey Road studios to record a debut.
Do the next best thing and upload his master files to the website: the expert engineers will fix the mixes up a treat, before delivering Nails In Plywood (Banging Sounds) to your old man in whichever format he wants. Except tape.
Moog Theremini (£246)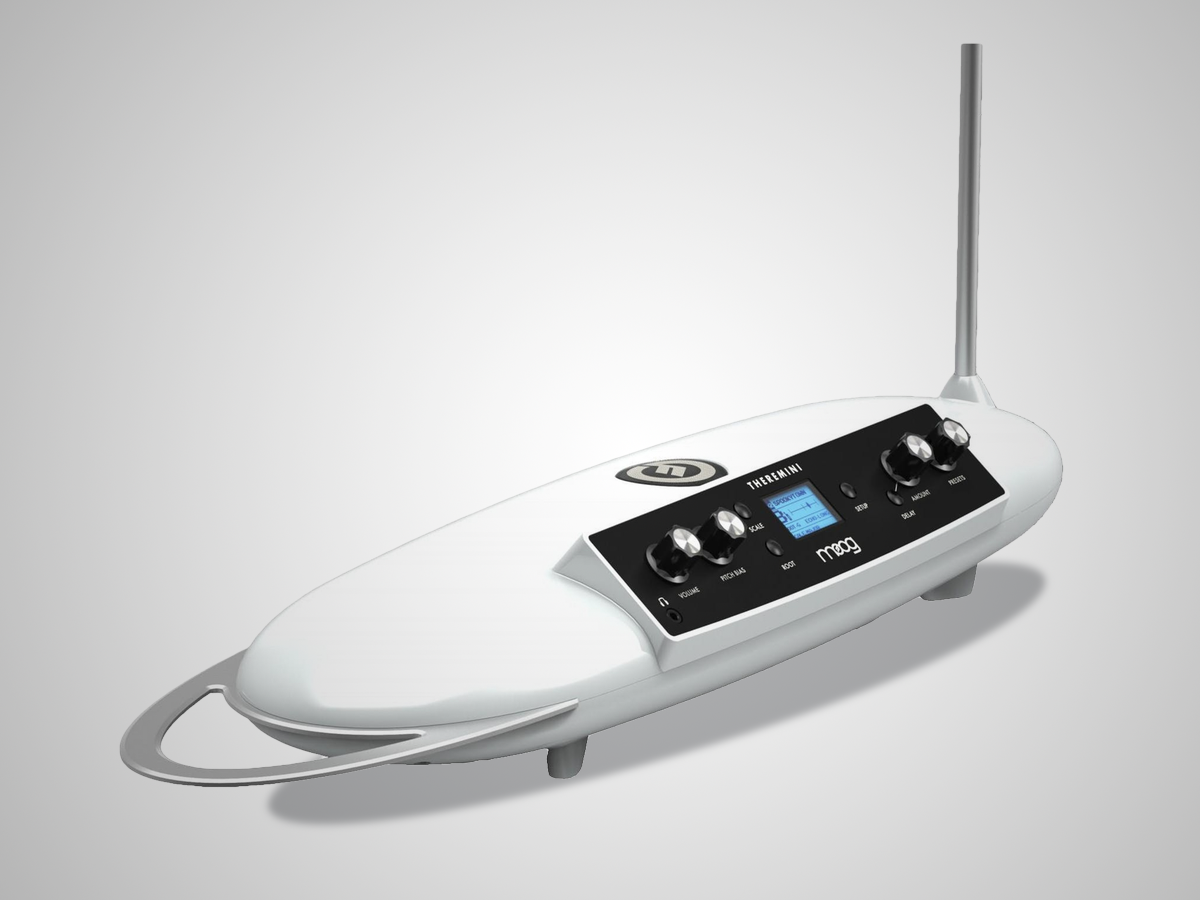 Certain sources suggest that 78% of all sounds used in sci-fi films were created by a theremin. That could be fake news, but the wibbly wobbly power of Bob Moog's baby is very much a fact: with pitch controlled by the position of your hand relative to the antenna, there's no way to recreate its spooky sonic outputs on any keyboard.
And now it's back, albeit in reimagined form. Meet the Moog Theremini – a compact, fully featured version of the same tech that packs 32 voices and assisted pitch correction, in case the wobbliness gets a bit too, well, wobbly.