The first 10 apps and games to install on your iPhone 7 and iPhone 7 Plus
Make your new iPhone appy with these tasty treats that'll push it to the limits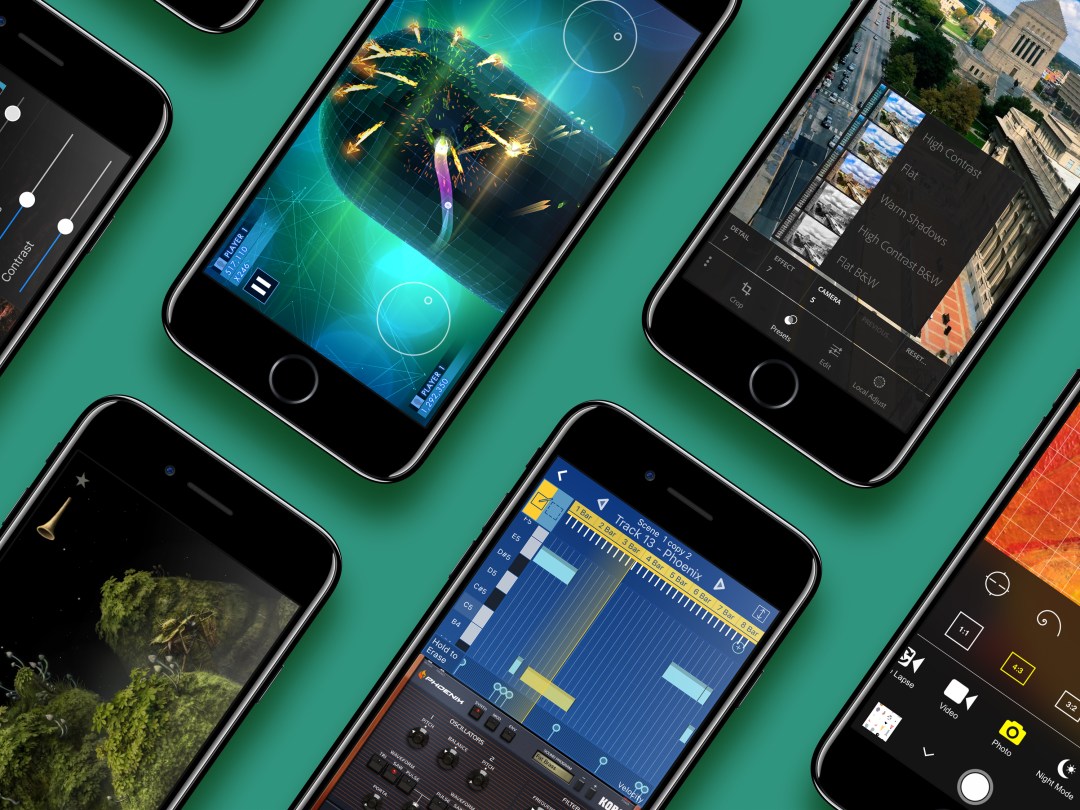 So you've got yourself an iPhone 7 or an iPhone 7 Plus. Well done, you – Apple's latest smartphones are among the very best.
But now you've fiddled with the camera, admired the Retina HD display with cinema-standard colours, and been a little taken aback when surprisingly meaty sound emanated from the stereo speakers, you're thinking: "What next?"
Here's what: install these superb apps and games and find out what your new smartphone is really capable of.
ProCam 4 (£3.99)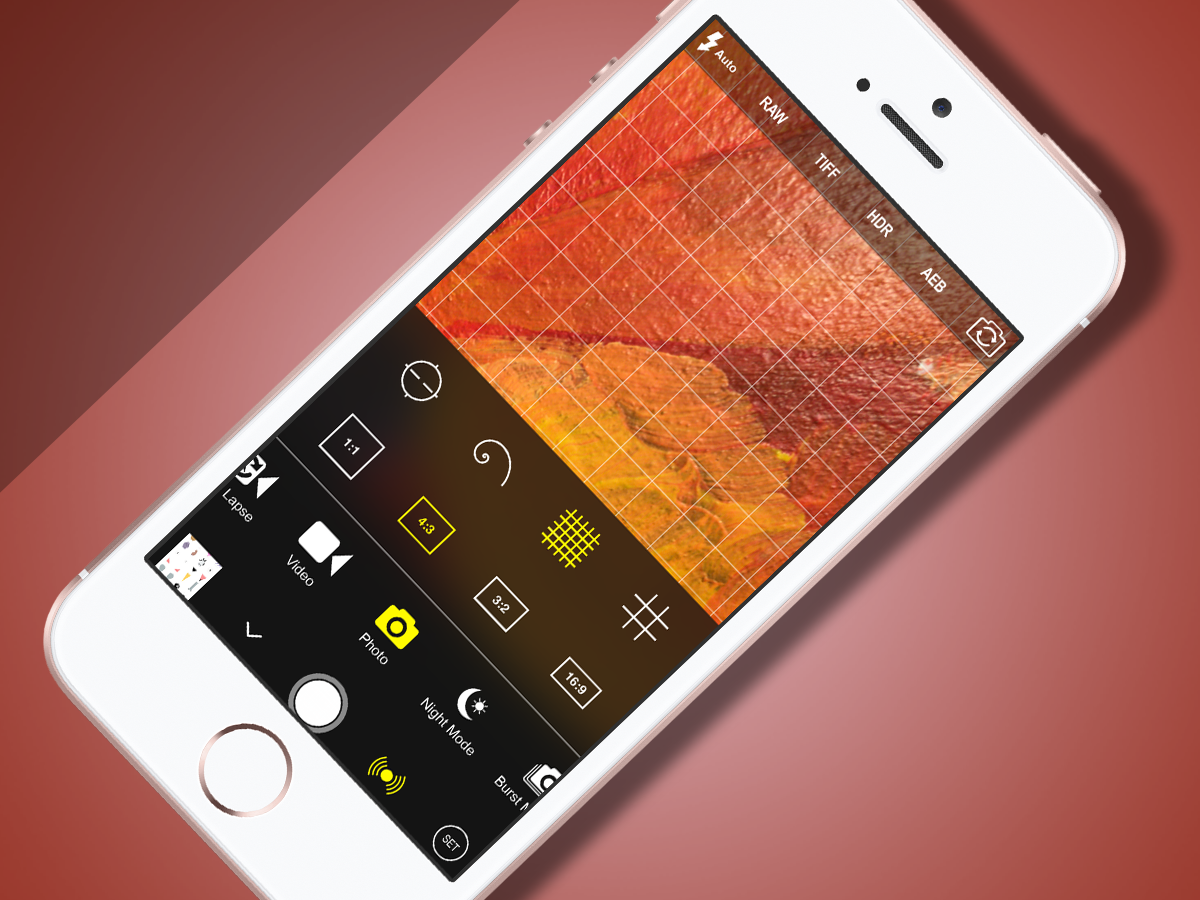 You might be thinking Apple's made a perfectly good camera app itself – and you'd be right. But if you want to get the very best from your iPhone 7's camera, ProCam offers you far more control.
It's a good iOS 10 citizen, so shoots RAW. But you also get loads of options for exposure settings, shutter modes, and on-screen grids to avoid embarrassingly skew-whiff selfies. Add in some quick editing features (including amusing toy camera lenses), and you've a must-have for iPhone photographers.
Lightroom (free)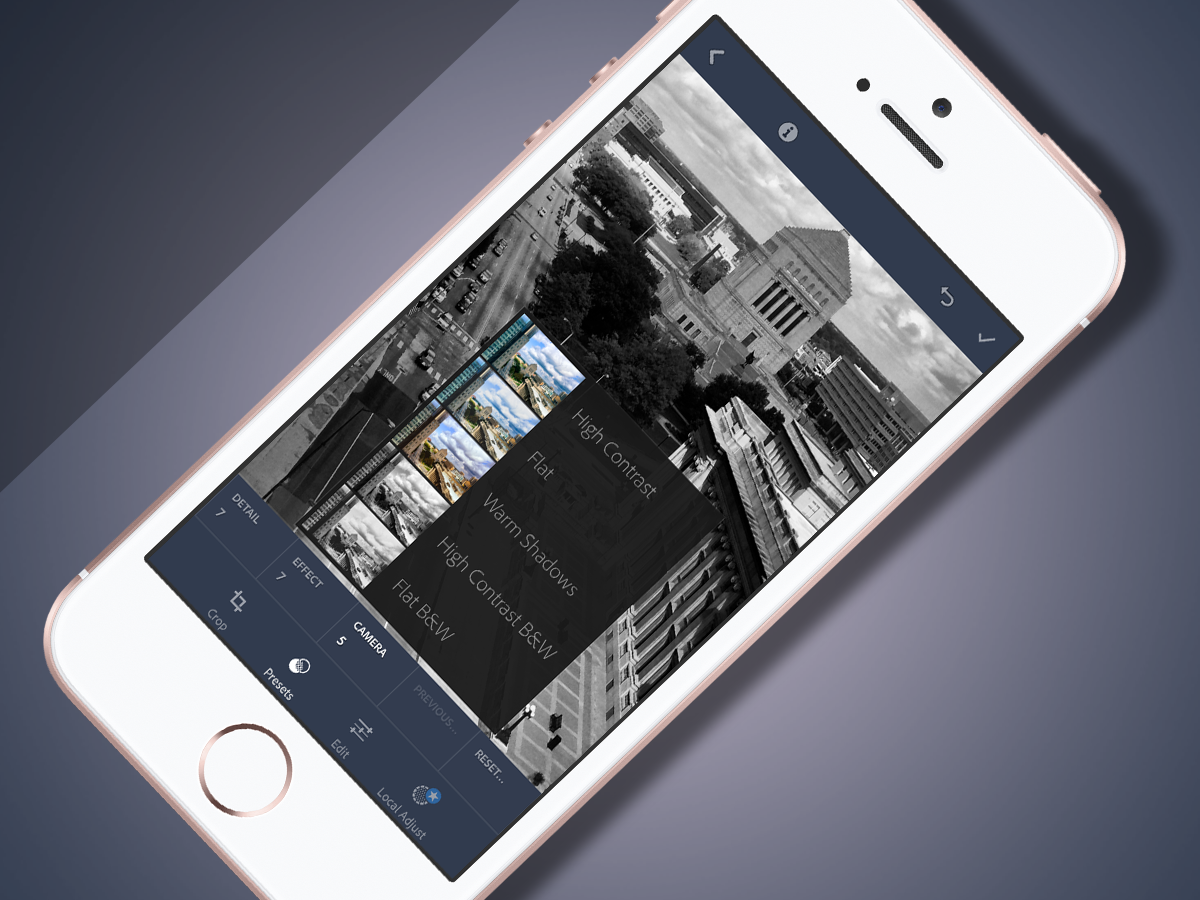 When the new iPhones were unveiled, Lightroom was rightly highlighted, Apple's Phil Schiller noting the iOS app delivers a decent chunk of the desktop version's features.
This means you get an impressively high-quality handheld editing suite for RAW images and other formats, with single-tap fixes for common problems, and fine-grained control of tone, vignettes and detail.
Rather generously, this is all free, although Adobe Creative Cloud subscribers enjoy cross-device sync, and the means to apply adjustments to specific parts of an image.
Pixelmator (£3.99)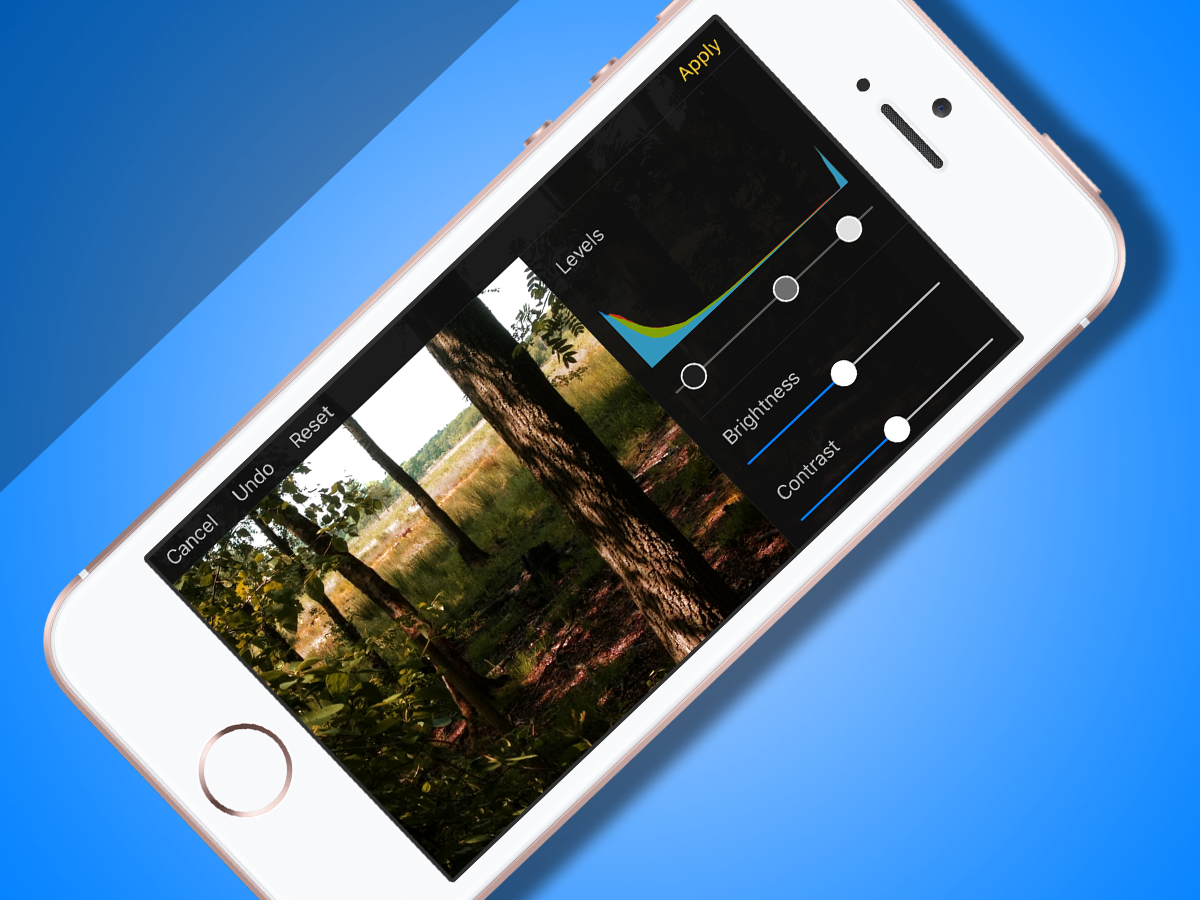 If your image-editing needs are more creative in nature than fine-tuning photos, Pixelmator's where it's at. Essentially a miniature Photoshop squeezed into your iPhone, this powerful, impressive app provides tools for working up complex multi-layered imagery comprising photography, digital paint and text.
Like desktop equivalents, Pixelmator is happiest when it can tap into plenty of power – which makes the new iPhones ideal partners (and especially iPhone 7 Plus with its extra GB of RAM).
Korg Gadget (£29.99)
This all-in-one music-creation studio comprises a bunch of miniature synthesisers with seriously big sound. With respectful nods to classic kit, Gadget gives you everything from studio drums and noodly organs to ear-searing chip-tune leads and stomach-churning bass.
The synths have plenty of presets, and all the dials and sliders to make your own. Underpinning everything is an intuitive, brilliantly conceived sequencer that makes it feasible to create entire albums on an iPhone. And the more powerful the iPhone, the more gadgets you can run at once – hence Gadget being a great match for iPhone 7.
Netflix (free)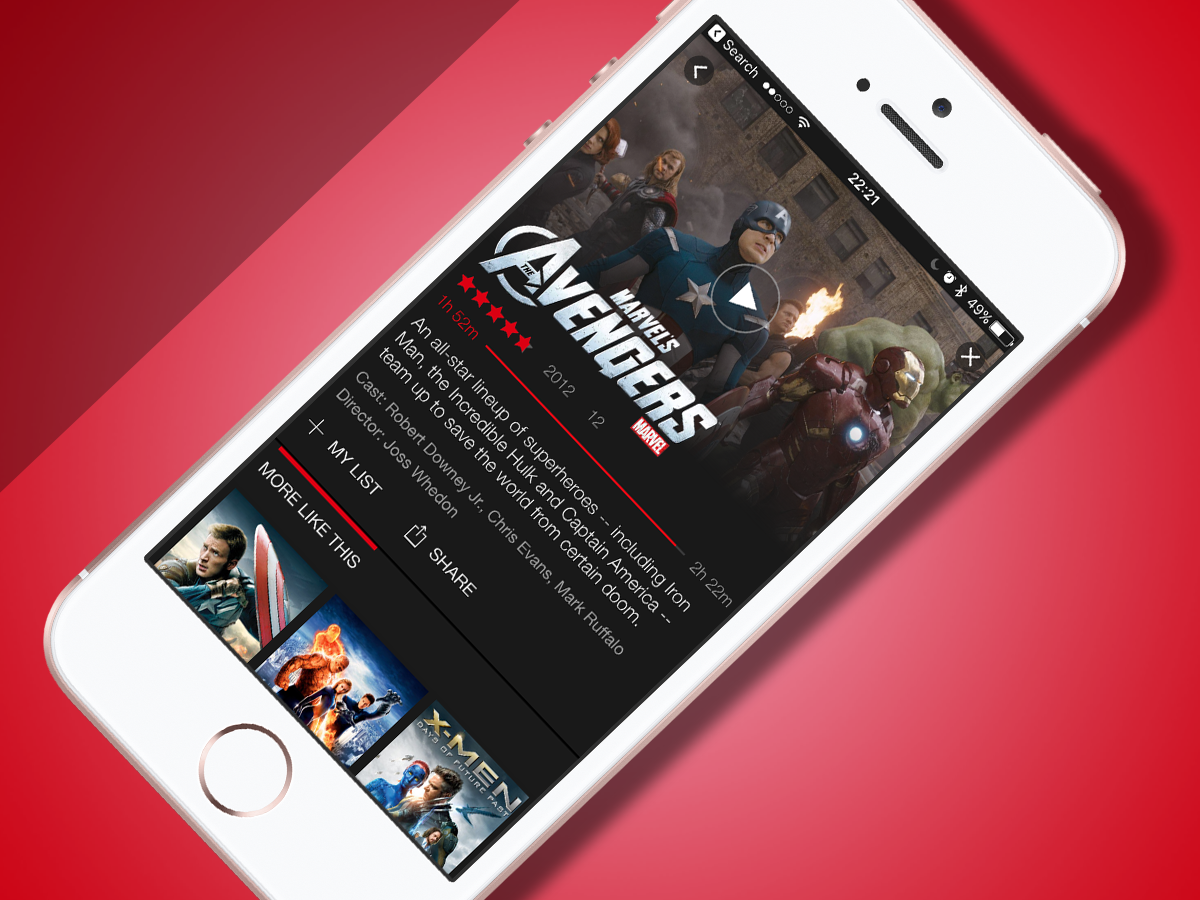 Apple says the Retina HD display on its new iPhones is capable of delivering cinema-standard colours. It's brighter, too, and there are stereo speakers to pump out surprisingly meaty sound. All of which suddenly transforms Apple's smartphone into an actually decent tiny telly.
Sure, it's not going to trouble your flatscreen and sound system any time soon, but prop up your iPhone and it's perfectly good for catching up on favourite Netflix shows when you're away from home.
Sky Guide (£2.29)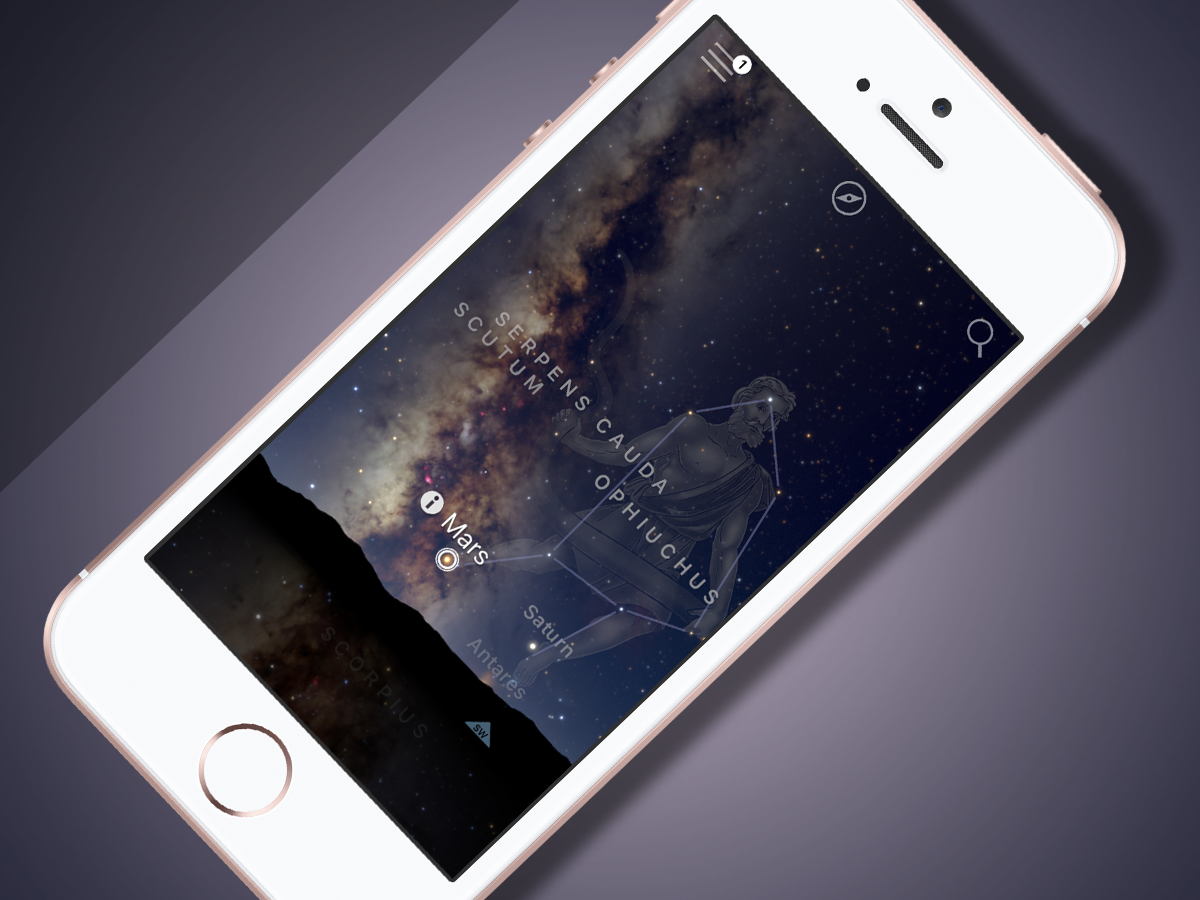 Rather more tranquil fare can also take advantage of the new iPhone screens. Sky Guide has always been a gorgeous astronomy app, but its colours pop on iPhone 7 as you explore the virtual night sky.
The app also utilises 3D Touch in a smart way, a Peek enabling you to X-ray a section of the sky, and Pop expanding the filter to full-screen. Additionally, a Quick Action on Sky Guide's Home screen icon displays a compact version of the app's widget, for speedy access to rise and set times of key celestial bodies.
Carrot Weather (£2.99)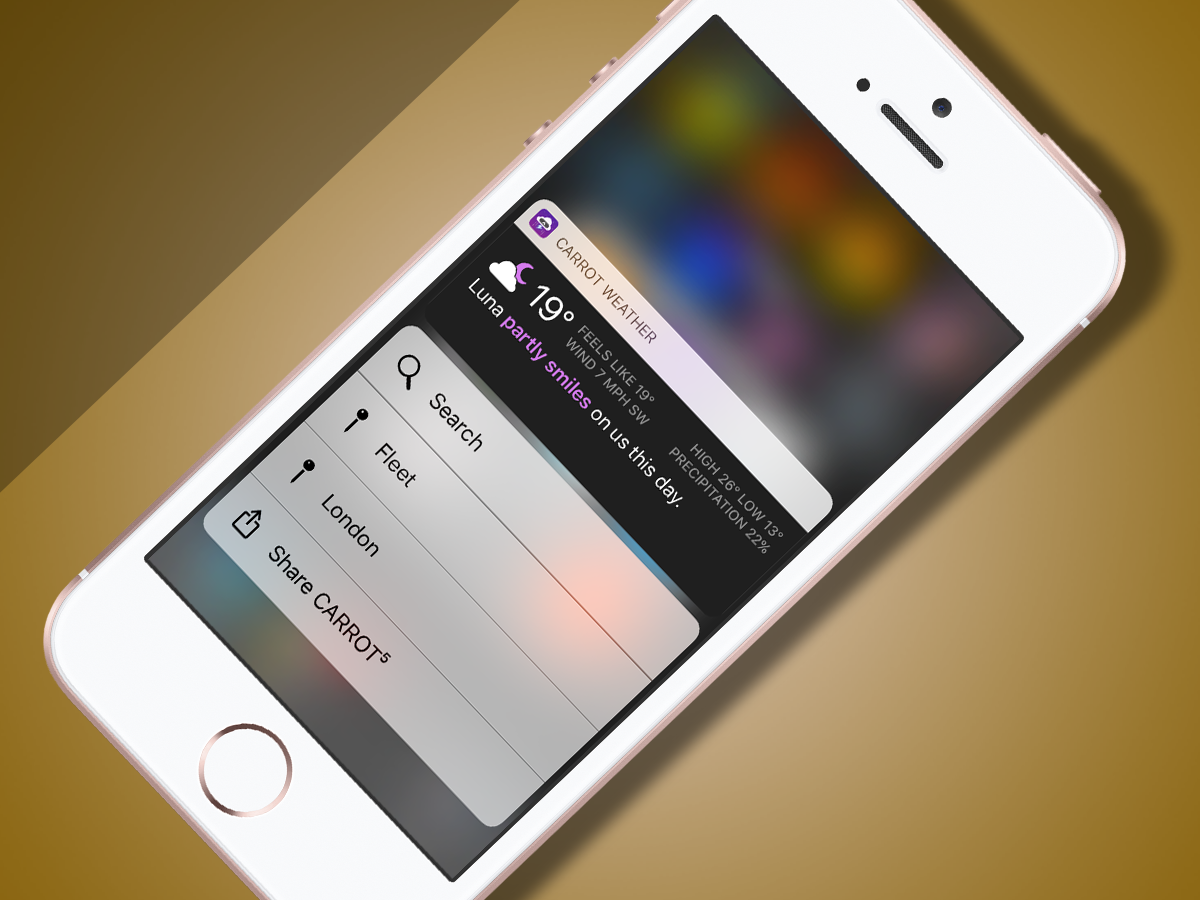 The weather app with a personality – albeit one of a crazed AI planning the ultimate destruction of humanity – also benefits from the revamped iPhone. The colourful illustrations are punchier on the new screen, and the stereo speakers enable Carrot to be twice as terrifying when bellowing at you. And with iPhone 7's new water resistance, you've the added advantage of being able to use your iPhone outside when Carrot's sternly warned that it's "frakking raining".
Geometry Wars 3 (£7.99)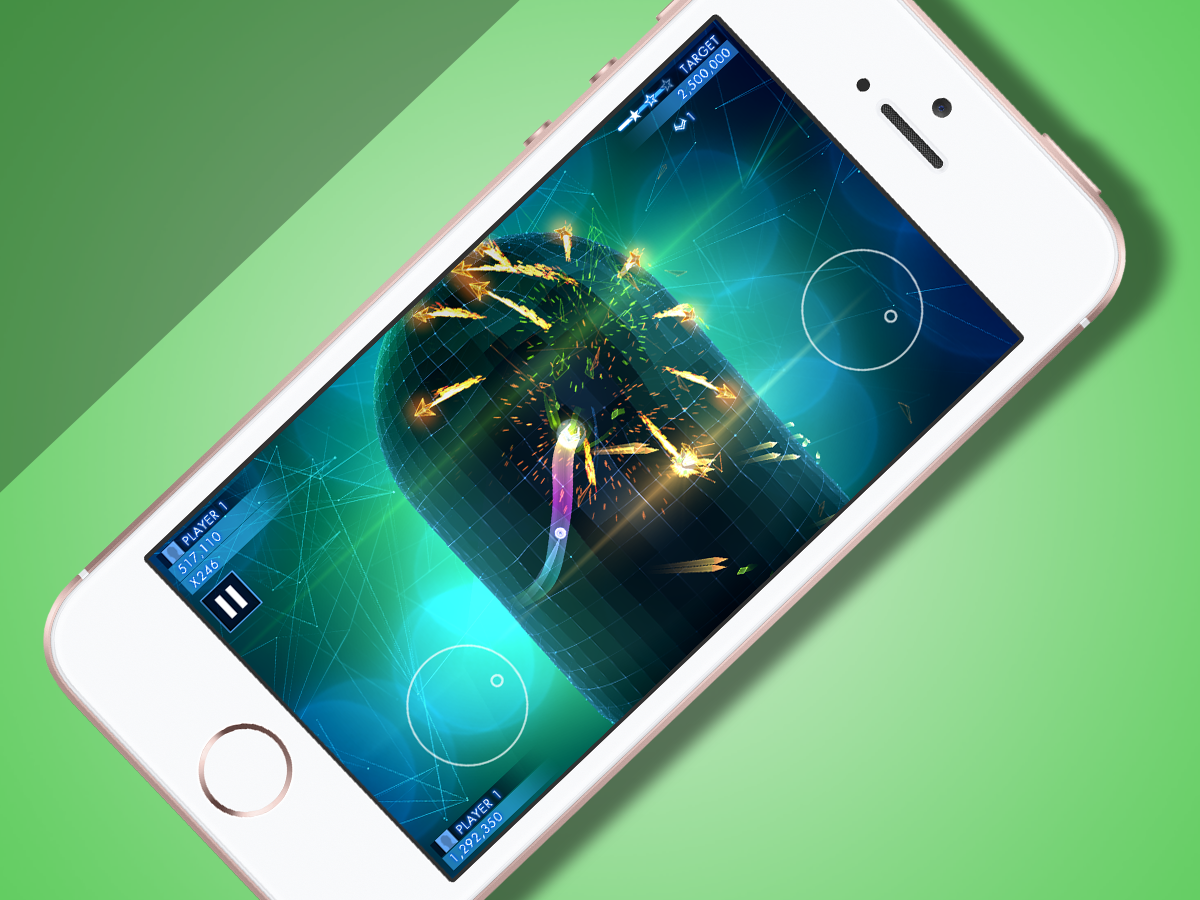 When we were first thinking of a game to put iPhone 7 through its paces, we thought: it has to be colourful, it needs to be noisy, and it must fling things around the place like they're going out of fashion. Geometry Wars it is, then, with its thumping soundtrack, intense visuals, and relentless twin-stick blasting action, obliterating wave upon wave of neon foes. (And if you've already played this modern classic on iOS or tvOS, iCloud sync will let you pick up where you left off.)
Riptide GP: Renegade (£2.29)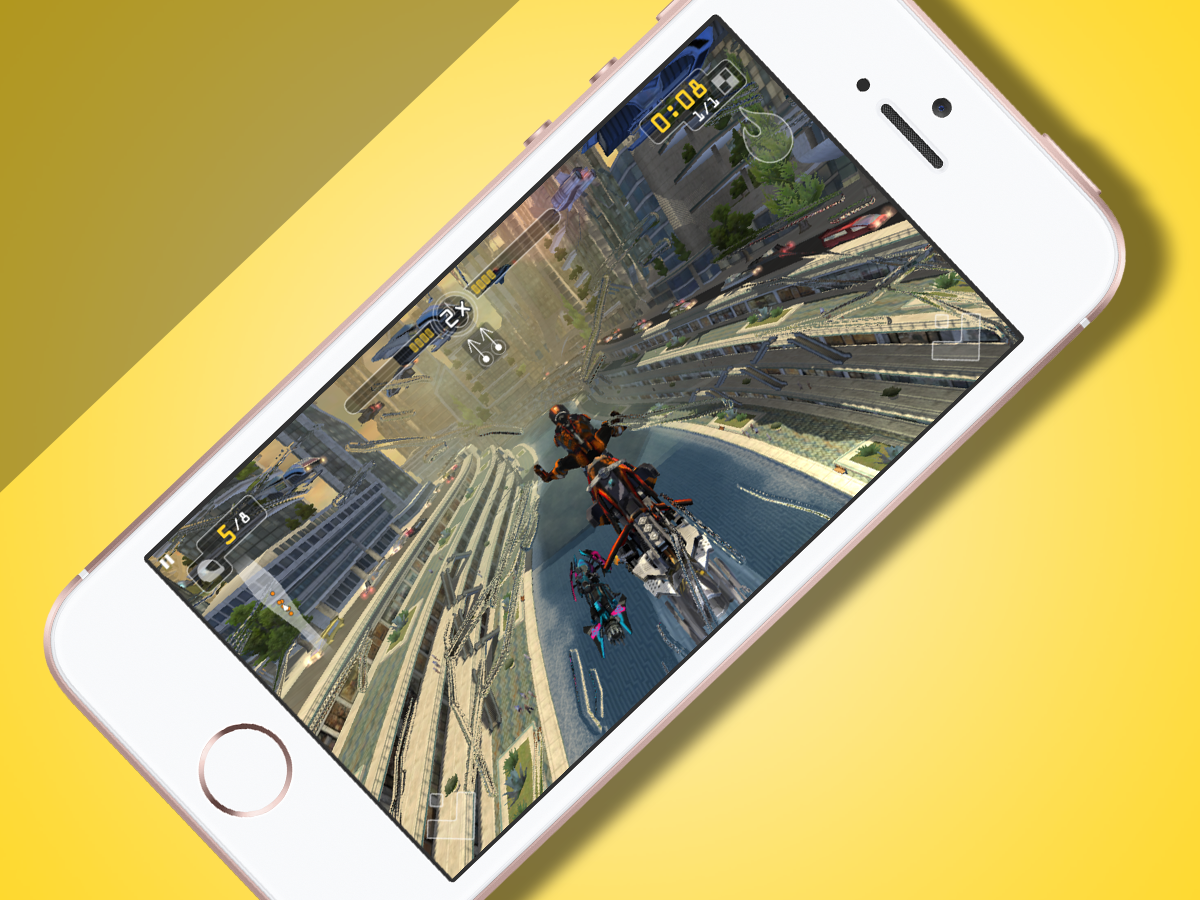 Racing games are always a good bet for showing off the power of mobile hardware, with their mix of speed, 3D visuals, and booming soundtracks. Apple and everyone else usually points at Asphalt 8, but we're going for the splashy and suitably bonkers Riptide GP: Renegade.
Instead of roads, you scythe through undulating watery tracks, crashing into waves, performing show-off stunts, and trying very hard not to drown. For best effect, play it while someone sprays you with a hose, given that the new iPhones are water resistant. (On second thoughts, don't do that.)
Samorost 3 (£3.99)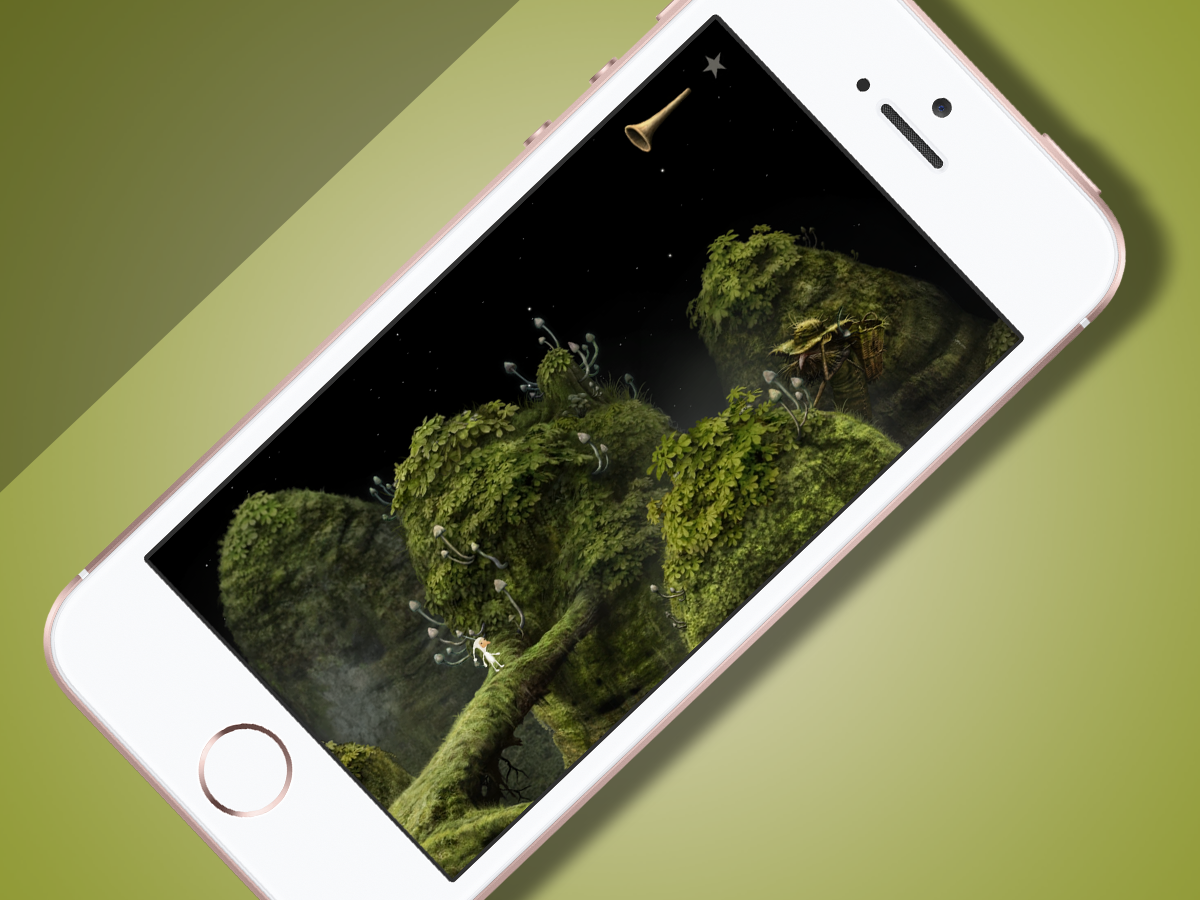 And finally some rather more sedate fare: Samorost 3 is an exploration-oriented puzzle adventure from the fine folks behind Machinarium and Botanicula. It's one of the most beautiful games we've ever seen, and has the kind of soundtrack that will twang the emotion strings of anyone who's not dead inside.
If you're going to play this cracker on a phone, and help a heroic space-faring trumpeting gnome defeat an evil planet-wrecking drunk monk riding a ferocious steampunk hydra, the iPhone 7's gorgeous screen and stereo speakers are by far the best choice.