Garmin Forerunner 920 XT vs TomTom Multi-Sport Cardio
It's trainer vs trainer in this battle of the healthy wrist-huggers
Occasionally, human beings like to put their body through strenuous physical torture, running, swimming, and cycling until their vision is obscured by stars and their lungs are fit to burst.
If you're one of them, then chances are you're looking for a device that'll ensure many more years of gut-busting exercise, while helping you improve in the process.
We've rounded up two of the top fitness watch contenders, both eager for a place on your sweaty wrist.
Let's say hello, shall we?
Garmin Forerunner 920XT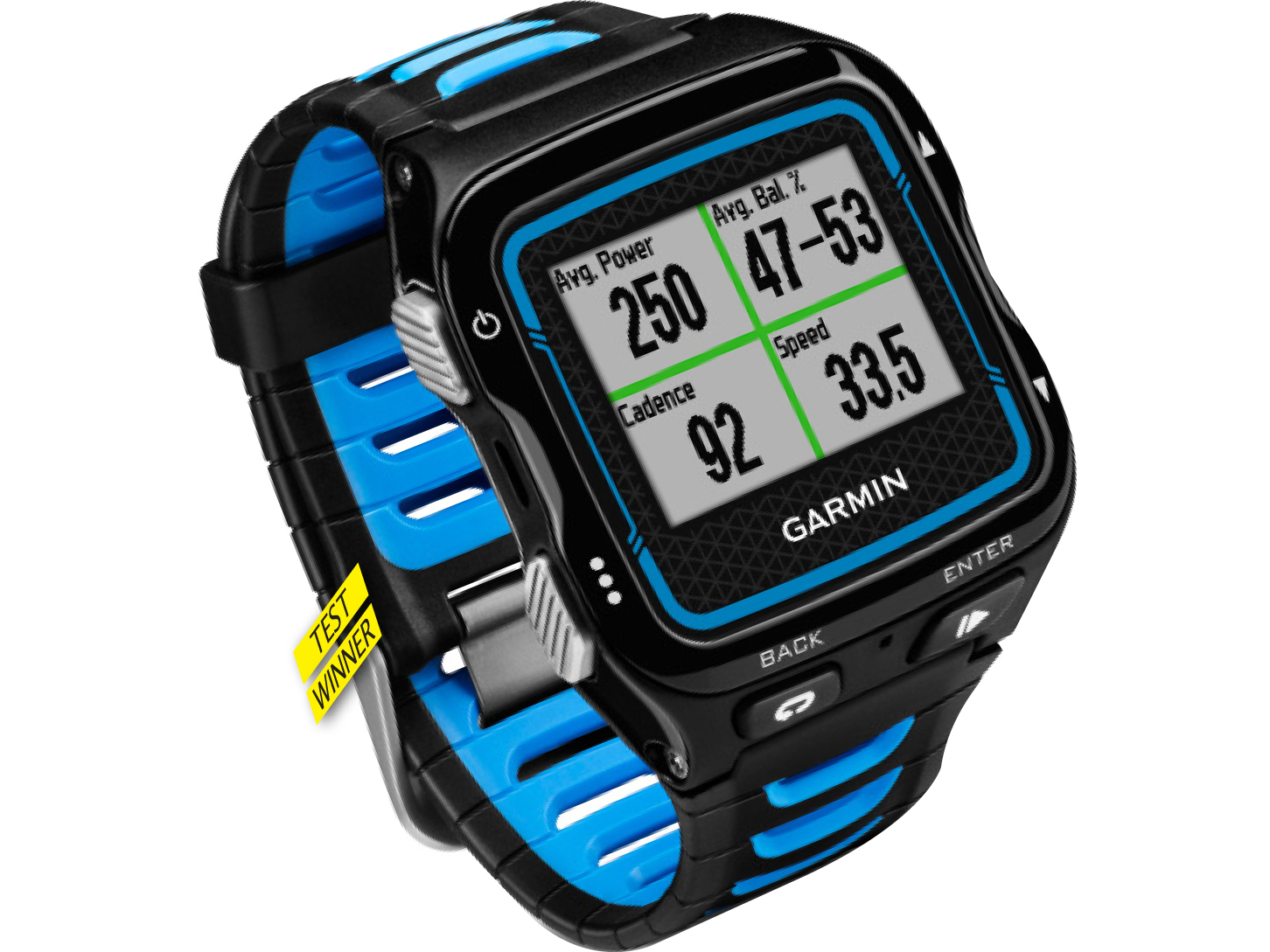 What's the story?
Garmin's flagship triathlon-focused GPS watch has had another overhaul, making it sleeker, smarter and more comprehensive. Featuring a specific triathlon mode, it's aimed at the athletic elite, but it also includes daily step-tracking and inactivity alerts to prise you up from the sofa. Its UtraTrac mode only switches on GPS at intervals, extending battery to 40hrs for ultra marathons. We didn't test this, though…

Is it any good?
The 920XT's large face and unashamedly sporty looks make it stand out like a membership badge for triathletes. Thankfully it's light, not too bulky and comfortable enough to wear all day. Its star feature is the dedicated triathlon mode which allows you to start running, then hit enter each time to move between sports, counting each bit (including transitions) separately. Advanced features include running cadence, vertical oscillation and ground contact stats. You'll need a chest strap to get your heart-rate though.
This watch has so much included, it's bewildering – you can even use metronome mode to buzz at a certain rate to pace your running cadence. The open water swimming mode is unusual too, combining GPS and movement data to make a close estimate of your route. It'll connect to other ANT+ hardware, pulling in data from power meters and other bike kit. If kept updated it'll get a GPS fix in as little as five seconds. It's a serious tool with everything you could possibly need (and more).
Stuff says ★★★★✩
The most powerful training watch there is – only the price tag holds it back
Garmin Forerunner 920Xt in numbers 205x148px display ● Wi-Fi ● Battery 24/40hrs (UltraTrac) ● 12.7mm thick, 61g ● Waterproof 50m
TomTom Multi-Sport Cardio
What's the story?
After breaking free of its Nike partnership, TomTom's own brand of GPS watches is gathering pace. The Multi-Sport Cardio does away with a separate heart-rate belt, using optical sensors on the back instead. It's the least fussy of the two, and can be found for half the price of the Garmin.

Is it any good?
While it is a 'multi-sport' watch that covers swimming, cycling and running, TomTom is insistent that this isn't a 'triathlon' watch. In a way, that's right – you can't really track a triathlon with it. Unlike the Garmin, there's no triathlon mode in which you can neatly skip from one discipline to the next; you'd have to hit stop on your swim, then start logging a separate bike session. It's a shame because such a seemingly simple software update would really hit the mark.
The built-in heart-rate monitor works brilliantly, adding just a little bulk over the standard version. However, its thick strap and stiff plastic protrusion beneath the four-way button make it less comfortable. Early issues with slow GPS fixes have been solved, now clocking similar times to the Garmin. The pared down menu system is easy to find your way around. It doesn't have Wi-Fi, but you can upload workouts via the handy TomTom Mysports app.
Stuff says ★★★★✩
The TomTom cuts the fuss out of fitness tracking, but we'd love a triathlon mode
TomTom Multi-Sport Cardio in numbers 144x168px display ● no Wi-Fi ● Battery 8hrs GPS+HR, 10hrs GPS only ● 13.8mm thick, 63g ● Waterproof 50m