Hands-on preview: 5 goals you'll score in FIFA 14
We've donned our digital footy kit and taken to the pixel pitch with an early preview of FIFA 14. Here are five new goals you'll score in EA's annual kick 'em up...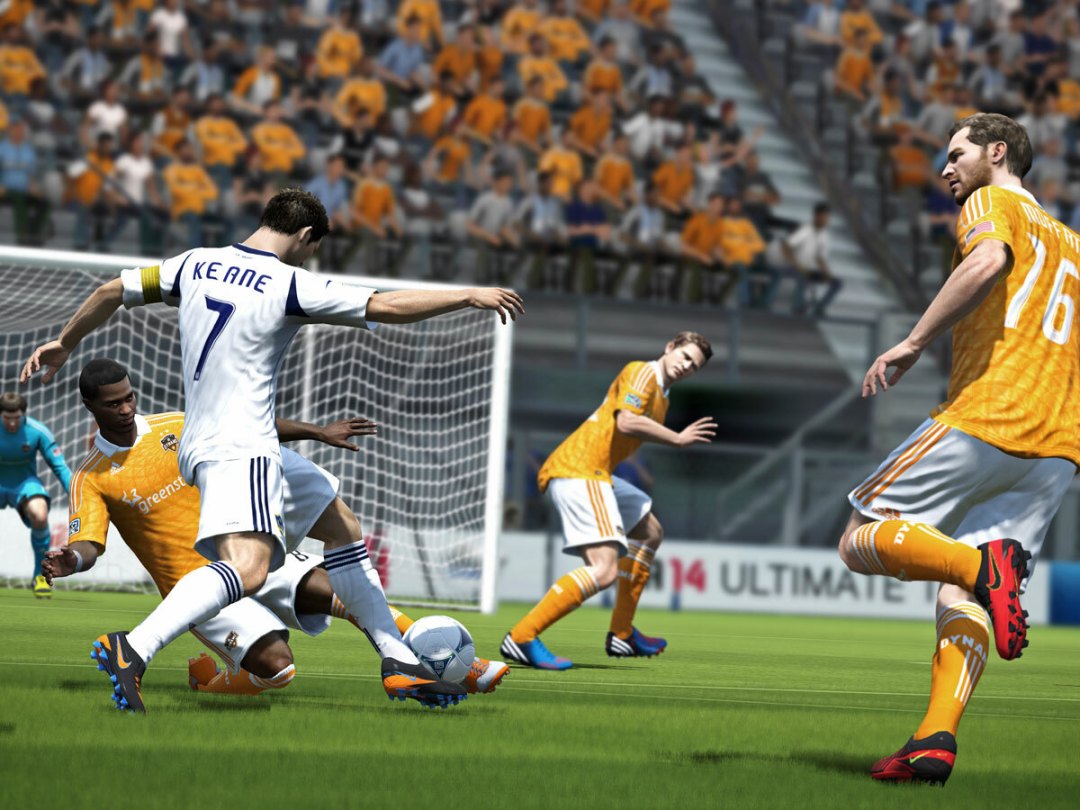 FIFA 14's raft of tweaks and new additions are meant to make it more realistic. In an extended hands-on session at EA's HQ, Stuff's resident FIFA correspondent scored a few goals that reminded him of some he'd seen in real life…
The Messi
Nobody in world can move across a football pitch quite like Lionel Messi (pictured). We've all seen him burst into the box and bamboozle defenders with a physics-defying change of direction. Now you see him, now you don't.
FIFA 14's new Precision Movement make scoring goals like Messi's against Bilbao possible. It means you can turn much more rapidly as long as you're controlling a player who's sufficiently skilled. At first it'll feel like players are responding like oil tankers but the game has to take momentum into account – and if it's Per Mertesacker your cursor is on, it's going to take him longer to get going. Overall it means there's a greater range in tempo, with fast feeling faster but slow periods feeling much, much slower.
The Zlatan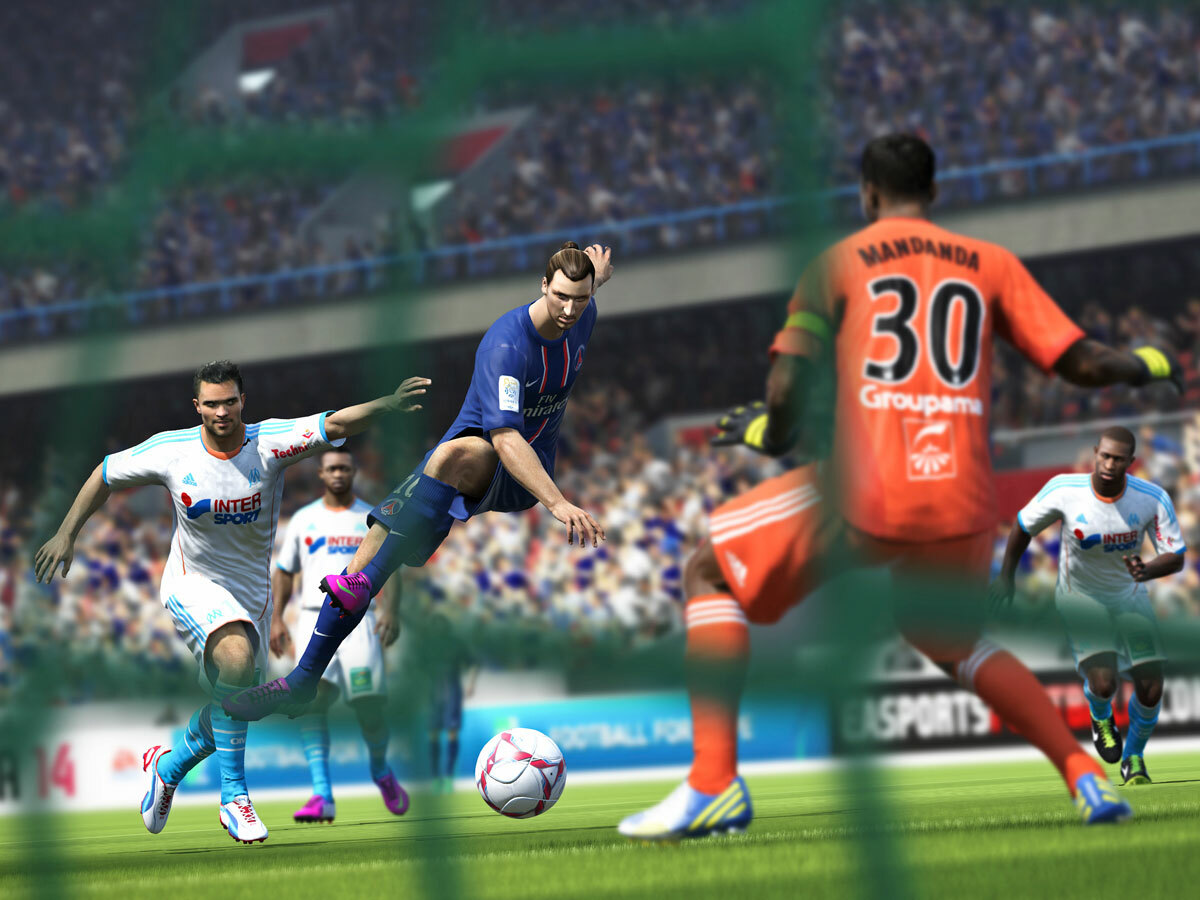 The reason Zlatan Ibrahimovic (pictured) never really fitted in at Barcelona is that he's not a 5ft 7in soccer pixie with a centre of gravity lower than a fat dachshund. He's big, strong and he holds the ball up better than anyone, either to wait for support from his teammates or, more likely, have a shot himself.
FIFA 14 allows you to do the same, flexing your muscles with a squeeze of the left trigger. We found it works best in bursts, when trying to beat your opponent to a loose ball, for example, rather than just pulling it and expecting defenders to bounce off you. With a bit of practice it should help you score goals like this.
The Lampard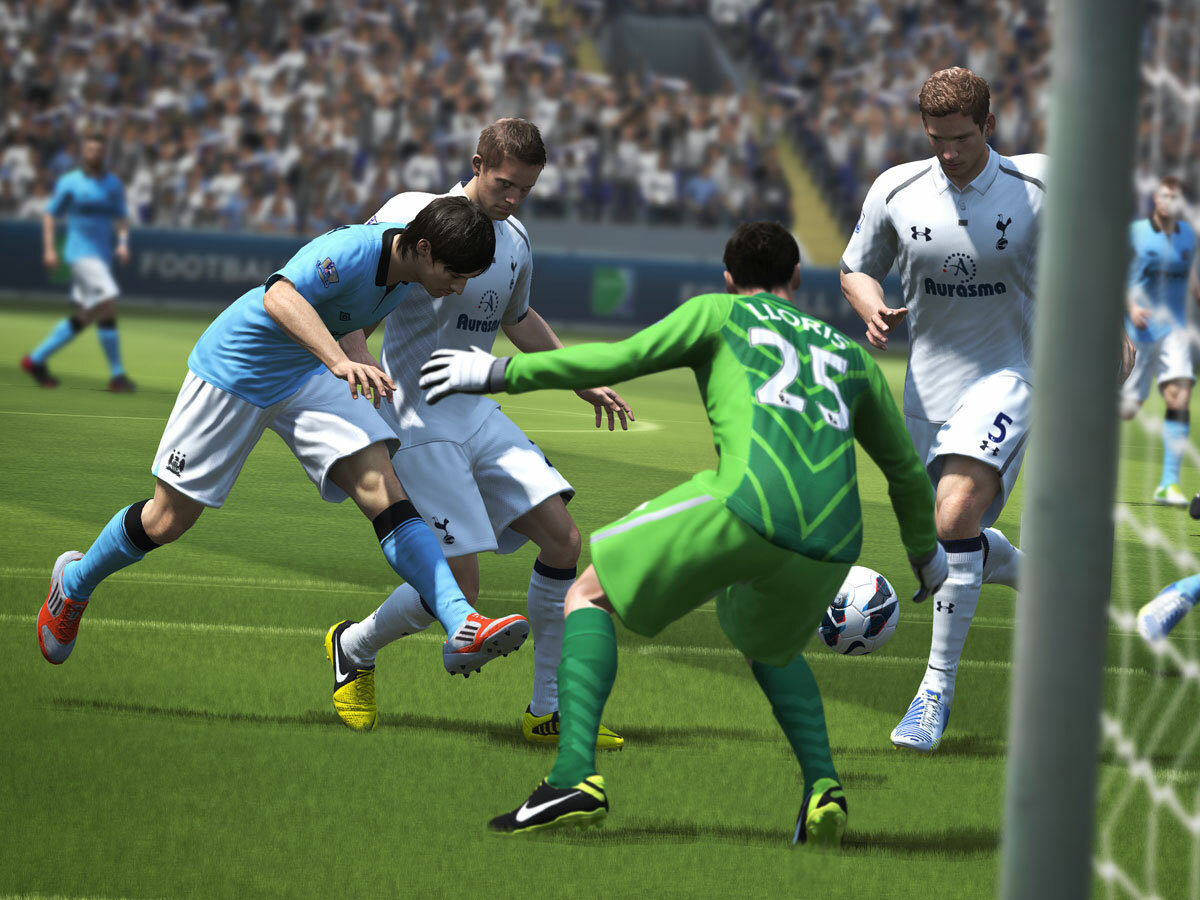 You don't score 203 goals from midfield without knowing how to shoot. Lampard has mastered the art of arriving late and hitting them from the edge of the box, however the ball is moving, and his technique is often flawless.
In FIFA 14 you'll see players adjust their step as they prepare to hit the ball to ensure they strike it cleanly, or really contort their body to dig the ball out from underneath them. On the pitch it doesn't affect the way the game plays, but it looks nice, feels more satisfying and boosts the sense of realism that EA has been honing over the past few FIFA games.
The Bale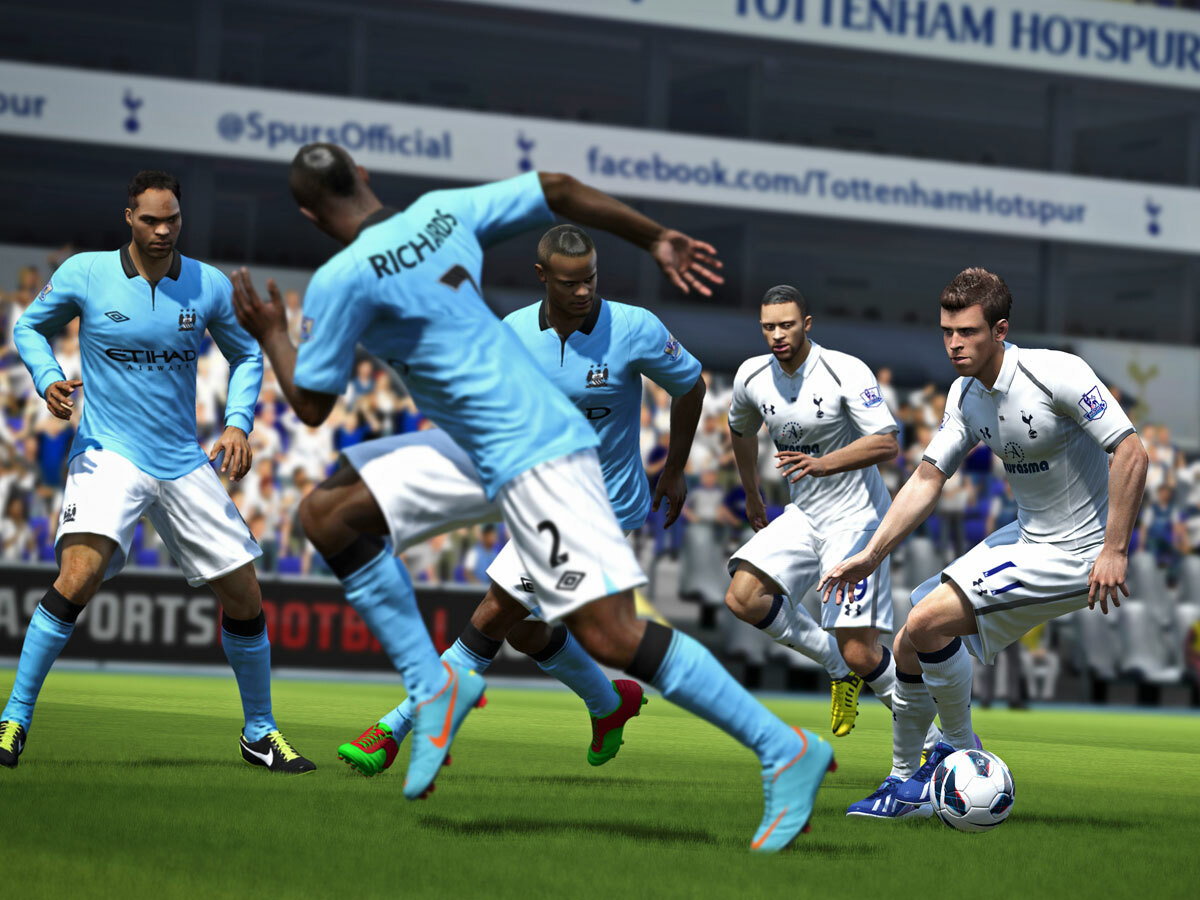 Gareth Bale (pictured), or Tottenham Hotspur, as he's known to jealous fans of rival football clubs, has been terrorising defenders with his explosive turn of pace for a few seasons now and FIFA 14 allows you to do the same. Combined with Precision Movement its new Sprint Dribble Turns system lets you to take on opposition players much more effectively, with sudden prods of the ball controlled using a combination of the right stick and right trigger.
Combined with Protect the Ball it feels more subtle and organic, especially when trying to break forward from midfield or beat a lone defender at speed. Watch Bale's first two goals against Inter at the San Siro in 2010 and you'll see what we mean.
The Nakamura
Celtic's Japanese midfielder Shunsuke Nakamara might not be a household name but he's no stranger to a stonker – and the swerving wondertonk he scored against arch-rivals Rangers in 2008 is probably his best.
FIFA 14's Real Ball Physics means it moves through the air differently depending on how the player strikes it. Hit it with enough force and at the right angle and it's possible to get Nakamura-style, keeper-beating swerve on a shot. It doesn't happen every game and you probably won't mean to do it (believe us, we tried), but you'll certainly claim you did when you pull it off.