Hands-on review: Nike+ FuelBand SE and Nike+ FuelBand app – the same as before, but so much better
The Nike+ FuelBand sequel helps Nike continue in its quest to get us all moving by offering more enticing ways to earn those Fuel Points [UPDATE: now includes video]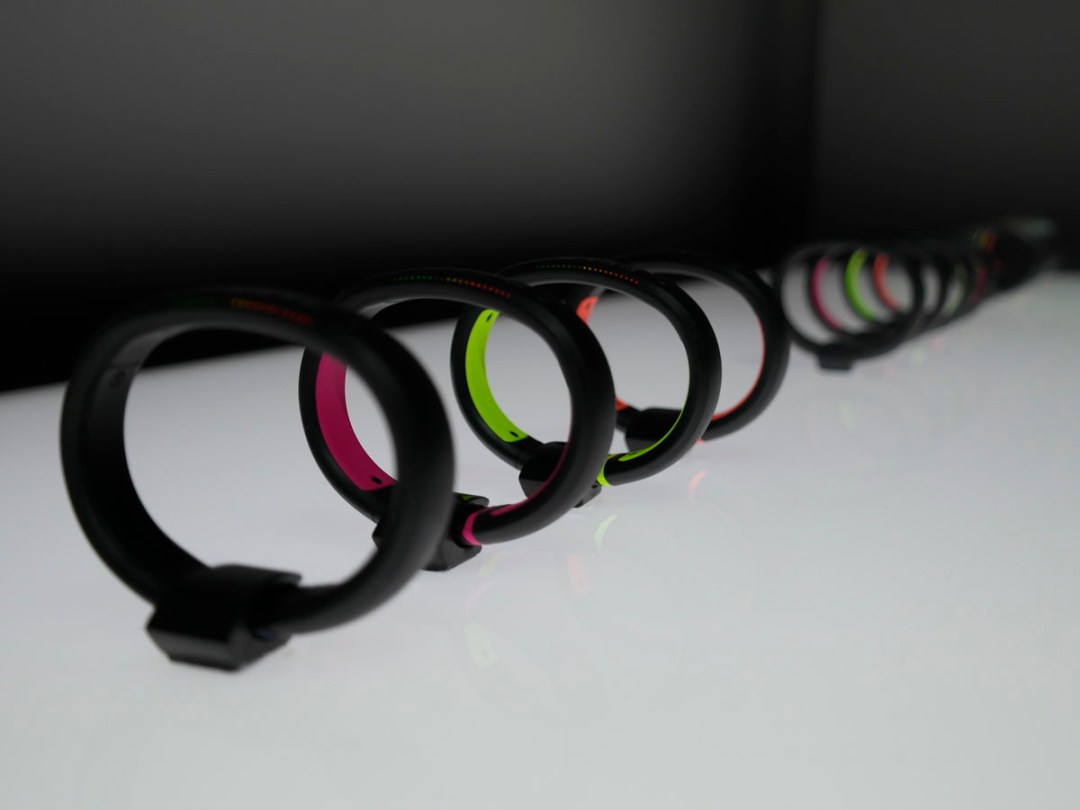 When invitations to a Nike+ FuelBand forum in New York started doing the rounds, virtual gossip pointed towards a brand new Nike+ FuelBand. Turns out the gossipmongers were half right.
Design-wise we're still in familiar territory, with the Nike+ Fuelband follow-up taking on the guise of one of those colourful charity bands – only now it sports a more water-resistant design and it's been given a lick of colourful paint; Total Crimson, Pink Foil, the yellow-y Volt and black, to be precise.
Cosmetics aside, it feels exactly the same as before – smooth and rubbery, and comfortable to wear on the wrist, complimented nicely by a clasp that unlocks to reveal the USB connector. A double tap for the time is a much-welcomed addition, too – especially as it means waving goodbye to having to search and swipe for it.
Everything that was great about the original still remains – the Nike+ FuelBand SE wants to inspire and motivate you to move your lazy backside off the sofa and into a more active lifestyle, regardless of your fitness levels. Only now there's a new and improved app that has introduced a handful of new ways to help you earn that Nike Fuel and make it more enjoyable in the process.
Wrist action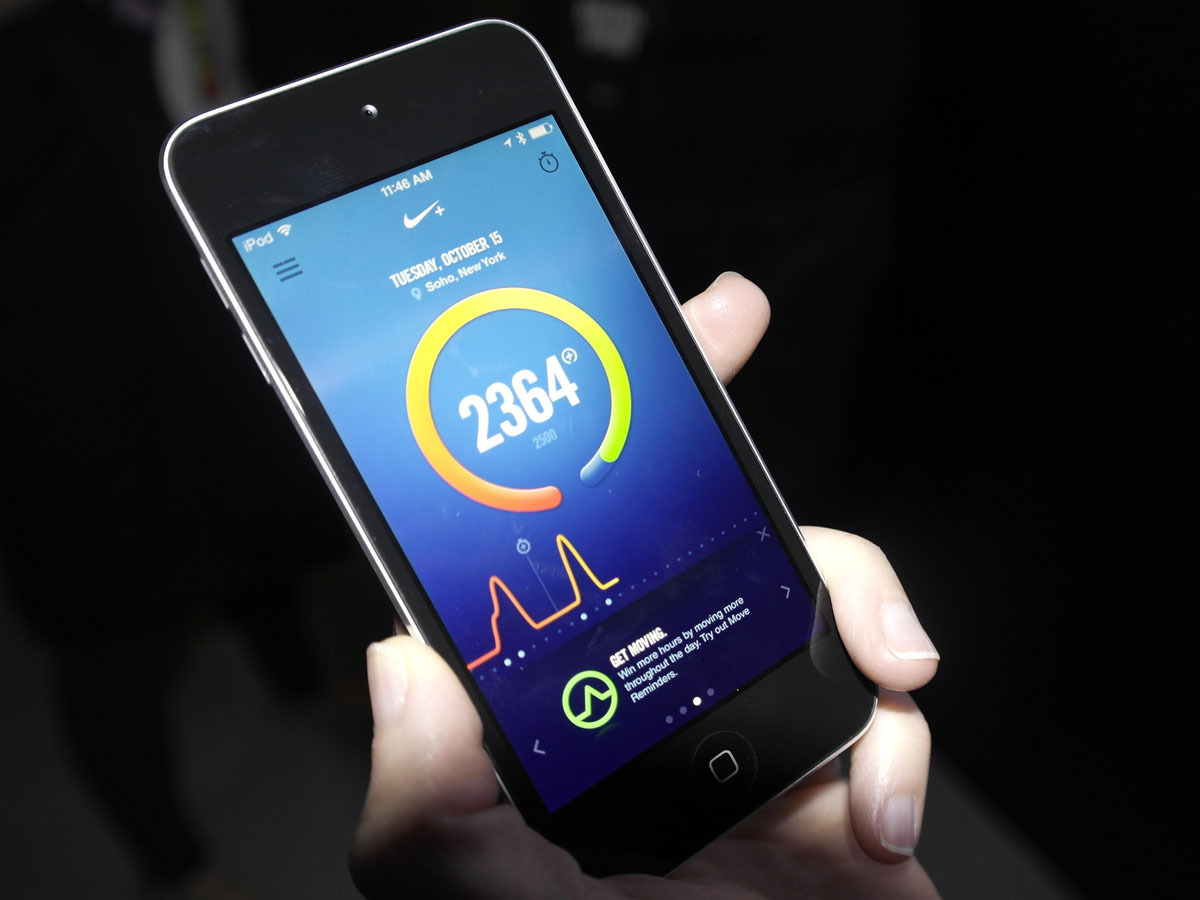 Nike tells us it has refined the FuelBand SE's algorithms in order to track movement more precisely to prevent cheating the system and counting things like ambiguous wrist flicks, in a bid to address the criticism that its earlier device failed to recognise that some high intensity activities use up more energy than others.

Coupled with the updated Nike+ FuelBand app and a slew of new features, Nike is hoping the refreshed FuelBand will bring out your competitive streak and more importantly help users get the most movement out of their day.
Sport is in session
One of the biggest internal additions, has got to be Bluetooth 4.0. The addition of this next-gen Bluetooth tech helps to bolster one of the Fuelband SE's main new features: Sessions. Here, users can track individual sessions and check out their Fuel Rate – so keeping a watchful eye on accumulated Fuel Points in real time.
This is all part of the new Nike+ FuelBand app and can be used alongside a variety of different sports and activities that Nike has already programmed into the app, ranging from running to boxing to playing football. This also means sleep tracking – if you're into that kind of thing. The idea is users can track exactly how much NikeFuel they earned in that specific session of activity for more precise Fuel Point earnings.
Perhaps more interesting is the FuelBand SE's new ability to track exercise lacking any arm movement – like Yogo or cycling. The Nike+ FuelBand app lets you calibrate the FuelBand SE to ensure you earn the right amount of Fuel Points. This added intensity measurement means you get the curate the intensity of your movement, while ensuring you're being rewarded correctly.
And since we're all about sharing, you can add photos and location to your workouts – you can even get friends to cheer you on in the form of a like or comment that will appear underneath your post.
Motivate not procrastinate
Nike recommends users should maintain constant movement throughout the day in order to stay healthy and live longer. Of course, Nike isn't suggesting that purchasing a FuelBand means you'll outlive your unborn child, but rather that constant movement is conducive to a healthier lifestyle.
So rather than just participating in short spurts of activity or cheekily doing a vigorous work out at five to midnight to ensure you hit your daily goal, the Nike+ FuelBand has introduced the Fuel Curve graph that charts your activity by the hour to showcase how you've been moving throughout the day, with five consecutive minutes per hour of sustained activity being the minimum to achieve an hourly goal using its Win the Hour feature. It'll even throw up hourly reminders to get up and move.

Flipping the app into landscape will mode give you a new view for tracking your weekly goal, the hours you've "won" and the intensity of your movements, while comparing weekly stats with preivous figures and friends has also been introduced.
There's nothing like a well-earned pat on the back to keep that motivation alive, which is why Nike has paid particular attention to awarding users as part of its milestone features. Now, users can earn Achievements and unlock not just for the amount of NikeFuel racked up, but also for Sessions, Fuel Rate and hours won.
It's a team effort
For many, sports and exercise is all about team work. With the introduction of groups, users can connect with friends inside the Nike+ FuelBand app and create a group session to share your latest achievements, add photos or work together towards a common goal with the people you care about. And of course, you can share all activity with friends via social networks like Twitter and Facebook. Obviously.
Android users not appy
Nike's fitness tech has always been the exclusive preserve of the Apple massive and that relationship looks set to continue with nary a mention or a hint of an incoming Android app. The focus was very much on iOS and this looks set to continue with Android FuelBand users having to sync stats via the Nike+ website.
Like the first-gen model, limited edition models will be available and Nike is preparing to unleash the follow-up to its exercise-tracking wristband on 6 November for £130. But if you want to secure the purchase it's available for pre-order right now.
Verdict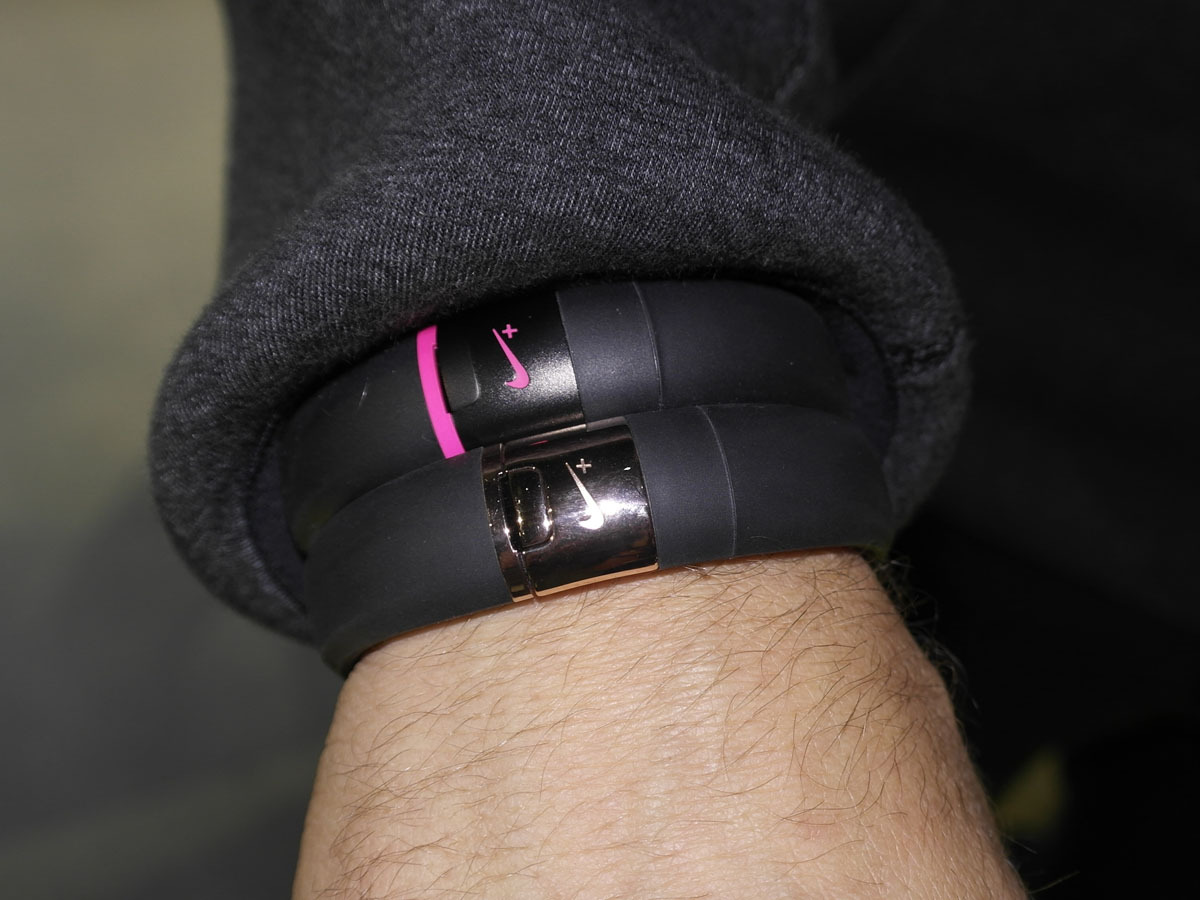 So, it's still like being manacled to your personal trainer – only now he's bigger, stronger and has upped your regime. If you were hoping for a completely new FuelBand, Nike's announcement may come as bit of a disappointment, but a colourful new wardrobe and a lot of new software might go some way to helping this particular fitness brand remain dominant in the world of wearble fitness tech.