How we won the British and Irish Lions' tour – with an app
Strength and tactics will only go so far when you're taking on one of the world's best rugby teams. Tech provided the tour-winning edge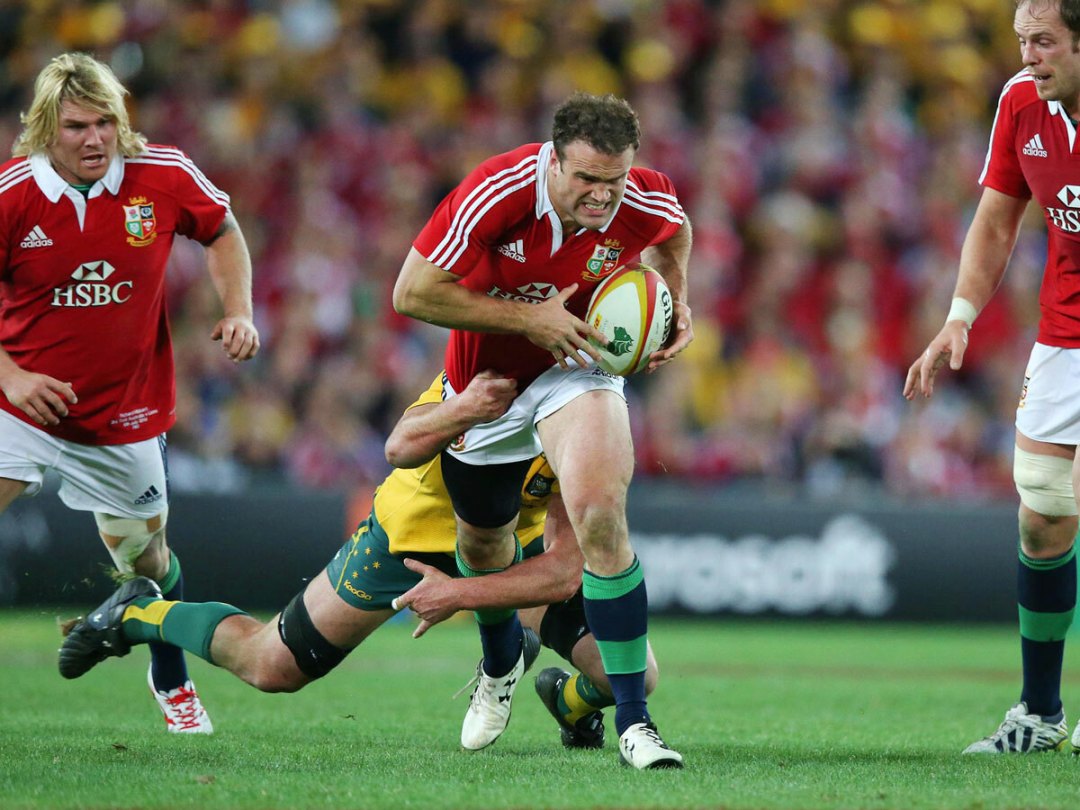 Losing is never easy. Particularly not for professional sportsmen who have spent months or even years building up to the biggest moment of their careers.
A tour victory had eluded the British and Irish Lions for 16 years before they rampaged to victory in Sydney in July. No matter how they tried, they couldn't defeat Australia, New Zealand or South Africa. But a lot changes in 16 years, and the Lions arrived in Australia in June armed with a secret weapon: technology.
The Lions' secret weapon
When the Lions landed in Australia, they arrived with something never before seen in Rugby Union: an app. It may not sound that exciting, but it's been hailed as the secret weapon that helped win the tour. Simply known as the Performance App, it was purpose-built by Lions sponsor Microsoft to run on the Windows 8-equipped Surface Pro tablet and track the players' health and fitness.
Every morning players would stand on a set of scales linked to the Surface Pro. Once logged in, they work their way through the app, logging whether or not they had any aches or pains, any stiffness in their body, their mood and how well they slept that night. They would also be able to note whether or not they'd taken any sleeping pills or painkillers.
Once completed, team doctors could access the data and assess the fitness of each player, only calling in the players about whom they had concerns. In previous tours all players would be required to meet with a team doctor every day, wasting precious training time.
"Marginal gains, but for rugby"
For head of strength and conditioning Adam Beard, the app has become indispensable. "Players are much more forthcoming with information on the app. If they were speaking to one of us they might not be so open for fear of what might be thought. It's more revealing but less intimidating".
The app can also be used to tailor training sessions – if the team is tired or aching, training can be adapted. Even something as simple as changing pillows can make all the difference if they've not been sleeping. "Think marginal gains, but for rugby," jokes Beard.
The app also provided doctors with an early warning system for potential illness and injuries. By having all the players' information in one place, coaches could track any fitness issues that could be problematic and take the right steps to avoid anything that could be detrimental. Something as simple as a drop in weight could reveal a much more serious problem.
It makes analysis of the team much easier, with trends such as food poisoning showing up easily and the cause being found quickly. The last time the Lions toured in Australia, doctors would manually record data on paper – which would then have to be carried around. With an app and a tablet the data can be stored, analysed and recalled in seconds.
More than health monitoring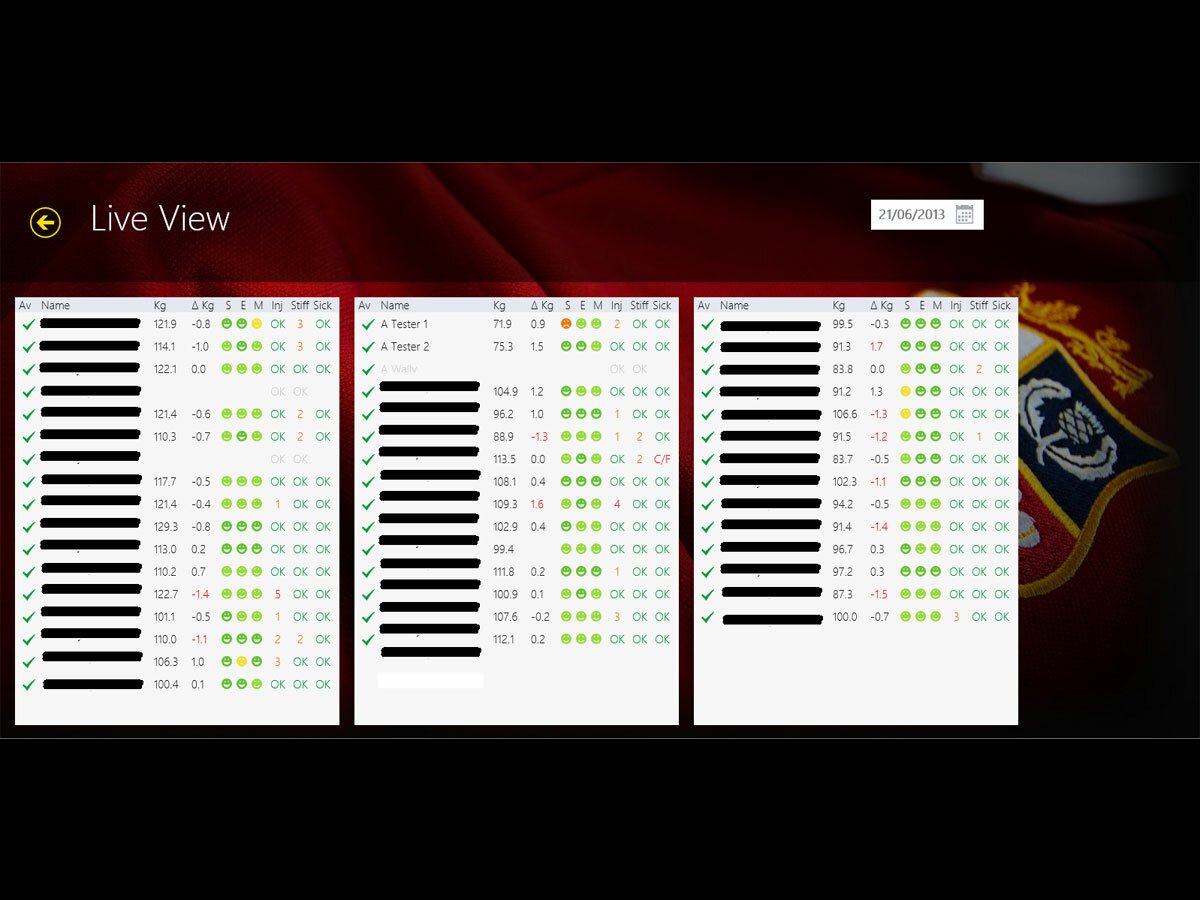 The Performance App was completely bespoke and one of the first of its kind to be developed. The Lions coaches and doctors sat down with Microsoft to discuss what it needed to do and how it would work. Once a 50-page brief had been written up, Microsoft set to work. What resulted was a simple and highly informative app – easy for the players to get to grips with, comprehensive enough to be useful.
The app works alongside post-match reviews to get the most from the players. GPS tags with a gyroscope in the player's shirts show impact of collisions, force of tackles and distance travelled. Heart rate monitors can show physical exertion and the app fills in the post-match data.
Coaches still watch replays of every match. But even this has been revolutionised by the introduction of drones with cameras attached that fly overhead during matches to film game footage and Segway-mounted cameramen to ensure every bit of the action is captured, helping coach Warren Gatland to review the Lions' performance.
Victory through app power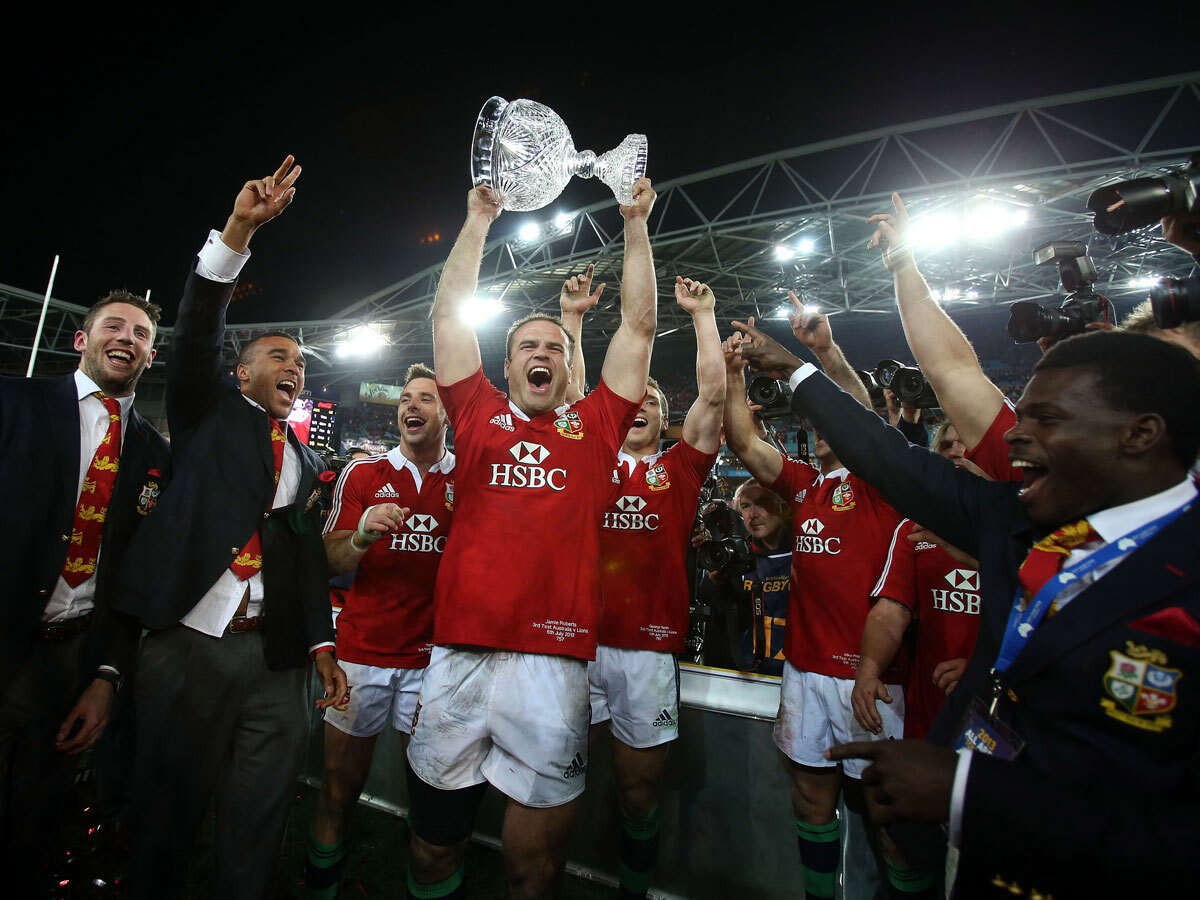 When the Lions roared on to the pitch in Sydney, the sell-out crowd lit up the 80,000-capacity stadium with flashes from their smartphones. The Lions might have been on tour, but so was technology. And nowhere was it making more of a difference than in the Lions dressing room.
The Aussies suffered an embarrassing defeat that evening. Firstly to the Lions, but also to the modern side of sport. The days of relying only on traditional training methods are over. It's time to embrace the rise of training apps: as far as the Lions are concerned, it can make all the difference in the world.