Huawei P20 vs Samsung Galaxy S9: Which is best?
Can Huawei's iPhone X-like stunner take Samsung down?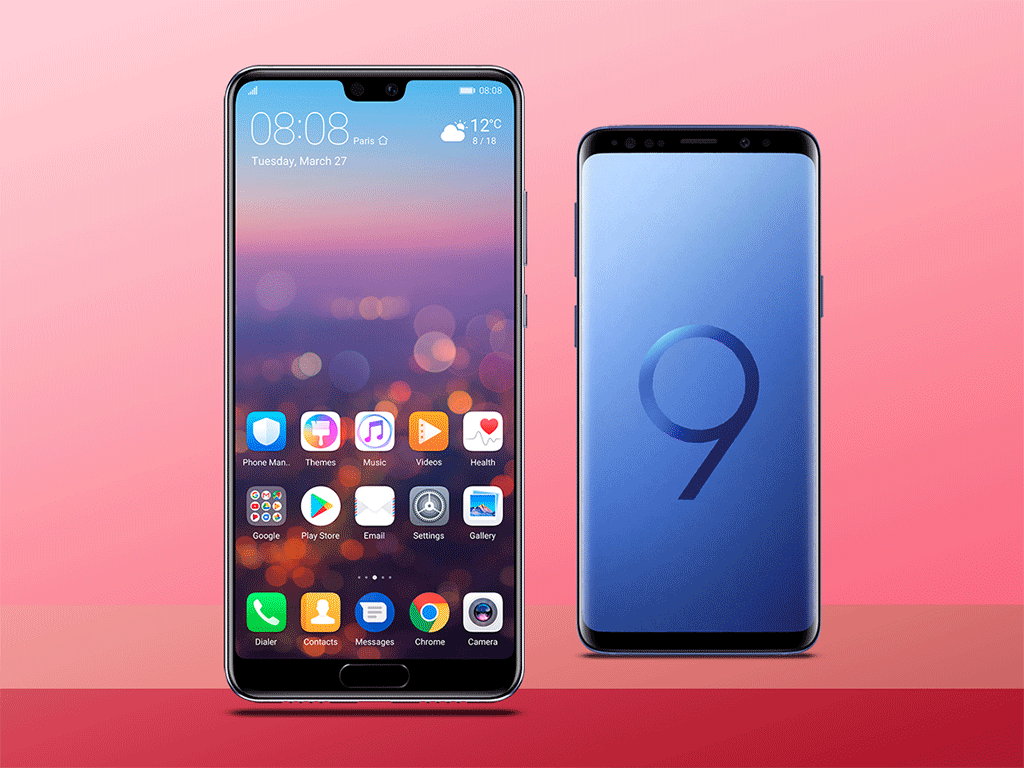 Samsung notched the year's first big smartphone debut with the Galaxy S9 and Galaxy S9+, but there's something oddly familiar about both. Oh, right: they're exactly like the Galaxy S8 models before them.
Now the Huawei P20 is here, and you might recognise its aesthetic from another high-profile phone. That's right: Apple's iPhone X, camera notch and all. Even so, there's plenty to be excited about with Huawei's new core flagship, including that screen-heavy front, dazzling design, and plenty of power.
We think the larger, triple-camera-packing Huawei P20 Pro is better than Samsung's flagship, but what about the smaller, standard P20? Here's our take.
Design: Both beauties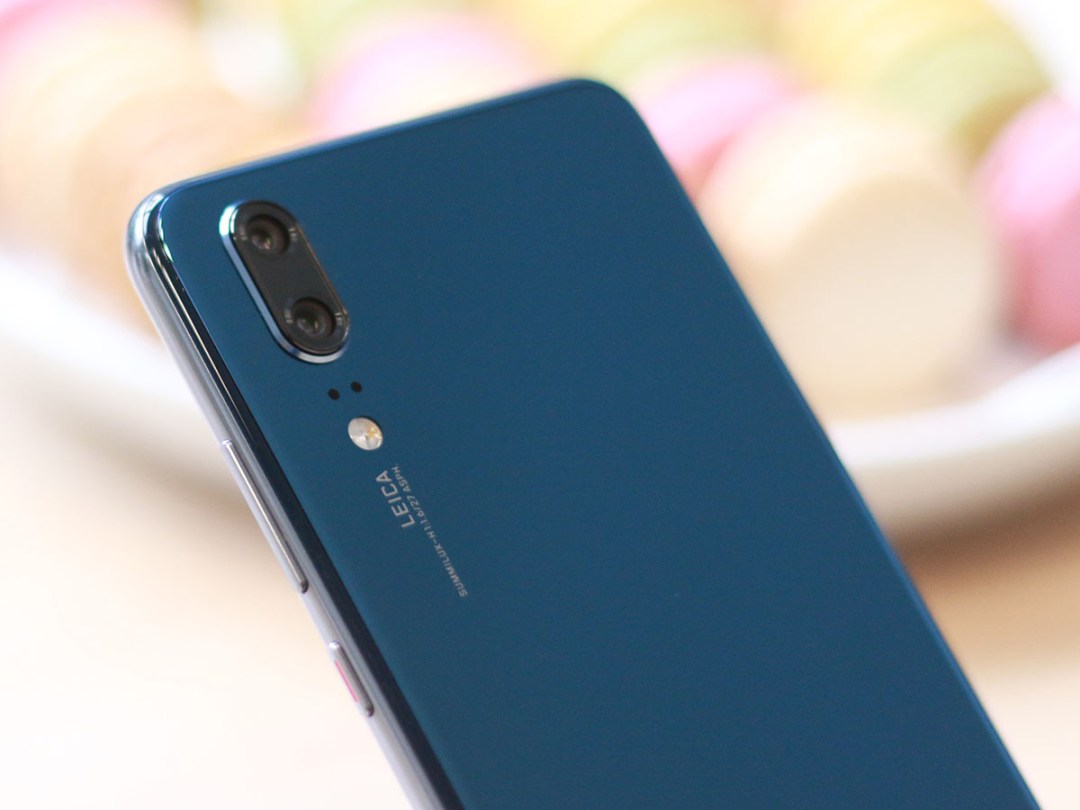 As suggested above, the Galaxy S9 doesn't make any major strides over the Galaxy S8, and that's true when it comes to style too. It's a dead ringer, really: the only visible difference is the repositioned fingerprint sensor on the back (which is definitely an upgrade).
Even so, this is still one of the best-looking phones in the world. It's all curved glass and aluminium with very little bezel on the front, and it looks and feels sufficiently premium all around.
As for the Huawei P20? Well, it really does look a lot like the iPhone X, albeit with a smaller notch on the front but also a lip below the screen to hold the fingerprint sensor. The dazzling Twilight gradient colour option is only available on the Pro model, but at least the standard P20 has the sleek Pink Gold gradient model on offer.
Both of these are very impressive and stylish-looking phones, and ultimately this comparison will probably come down to your own personal preference – and whether you're bothered by the notch. In other words, just like the Galaxy S9 vs the iPhone X.
Verdict: Draw
Screen: AMOLED prevails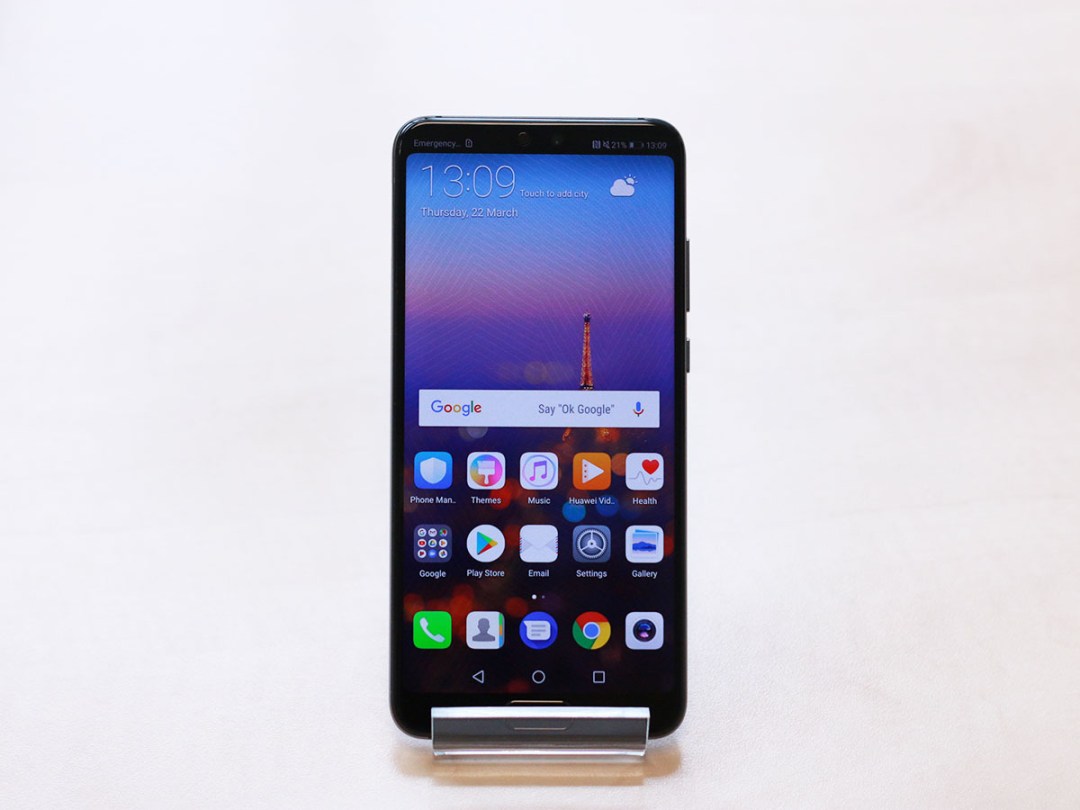 The Galaxy S9 sticks with a 5.8in, extra-tall 18.5:9 Super AMOLED display like last year's, albeit a bit brighter now. At Quad HD resolution, it's still the best screen we've ever seen on a phone. Really dazzling stuff.
As for the P20, it uses a 18.7:9 5.8in LCD panel instead (the Pro has OLED), which means it lacks some of the punchiness and strong contrast of the Galaxy S9. Oh, and that notch is unavoidable, although you can "hide" it via software. There's another key difference, too: it's lower resolution at 1080p. Significant edge for Samsung here.
Verdict: Samsung Galaxy S9
Camera: Looking good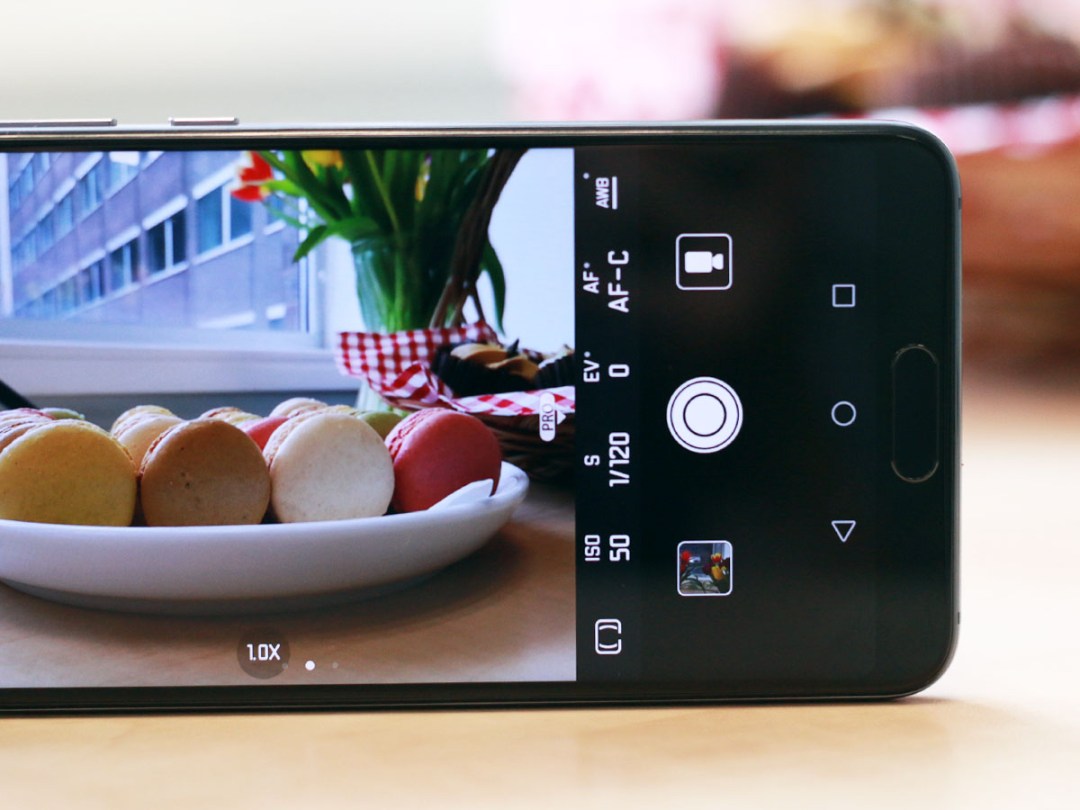 If this were the Huawei P20 Pro, then we'd be raving about its innovative triple-camera system on the rear, which bundles in a whopping 40-megapixel telephoto lens for stunning shots, not to mention 5x hybrid zoom. It's properly amazing, and has taken the mantle of today's best smartphone shooter.
But this isn't the P20 Pro, and the standard P20 sticks two measly (kidding!) cameras on the back: a 12MP RGB lens and 20MP monochromatic one. Even so, this is a fine smartphone setup that generally takes very good photos, with plenty of colour, detail, and sharpness. It's lacking the extra clarity and deeper zoom abilities that make the P20 Pro so darn impressive, however.
As for the Galaxy S9, we already know that it offers one of today's top smartphone cameras – and it only has the one camera on the back. It has a 12MP camera with dual-pixel autofocus and optical image stabilisation, and it adds variable aperture into the mix as well.
It'll pop between f/1.5 and f/2.4 settings on the fly, opening up for lower-light scenarios and then tightening up when you have plenty of light to work with. That ensures that you almost always get pretty fabulous shots. It also hits 60fps on 4K video recording while the P20 does just 30fps, although they both offer super slow-motion recording at 960fps (720p).
Verdict: Samsung Galaxy S9
Performance: No weaklings here
You can't go wrong here either way. The Galaxy S9 packs in Samsung's newest Exynos 8910 chip in the UK and many other territories, or the Qualcomm Snapdragon 845 in the States – those are the two newest, heavy-hitter Android chips, and they're incredibly fast. You'll have no issues running any kind of game, app, or media either way.
The Huawei P20, on the other hand, uses the same Kirin 970 chip from last year's Mate 10 Pro, but it's still pretty recent and super swift overall. Both of these have 4GB RAM onboard, and there's no big speed variance between them when it comes to common day-to-day usage. They're both powerhouses.
That said, the newer Exynos and Snapdragon chips turn out noticeably higher numbers in Geekbench benchmark testing, so it's worth noting that they have a bit more muscle within. Never know when you'll need it for some heavy lifting down the line.
Verdict: Samsung Galaxy S9
Battery and perks: Key differences
Like the phone before it, the Galaxy S9's 3,000mAh battery pack can get the job done for the average user, typically lasting a full day with moderate usage – but we wish it could be pushed a bit harder before needing a top-up.
The P20's 3,400mAh cell is not only larger, but it's also powering a lower-resolution screen. And yet still, we found it to be a solid all-day performer; it's not significantly better than the Galaxy S9. Also, the S9 offers the nice-to-have perk of wireless charging, which Huawei left out of the P20.
The Galaxy S9 ships with 64GB of internal storage, but offers a microSD slot for expandable storage. However, the Huawei P20 sadly kills the microSD support this time around, yet they give you 128GB storage to work with. Your call on whether that's a fair trade-off.
Elsewhere, Samsung has the Gear VR headset, which is a fun bonus, while both of these handsets have a desktop PC-like mode. You'll need the DeX Pad for the Galaxy S9 to plug in an external monitor, while the Huawei P20 has a baked-in desktop mode – you'll just need the right cable to make the connection.
And the P20 lacks a 3.5mm headphone port, which the Galaxy S9 still maintains. Add in microSD support, wireless charging, and Gear VR, and the Galaxy S9 brings a few nice perks to the table. You're paying for them, however.
Verdict: Samsung Galaxy S9
Verdict: We say S9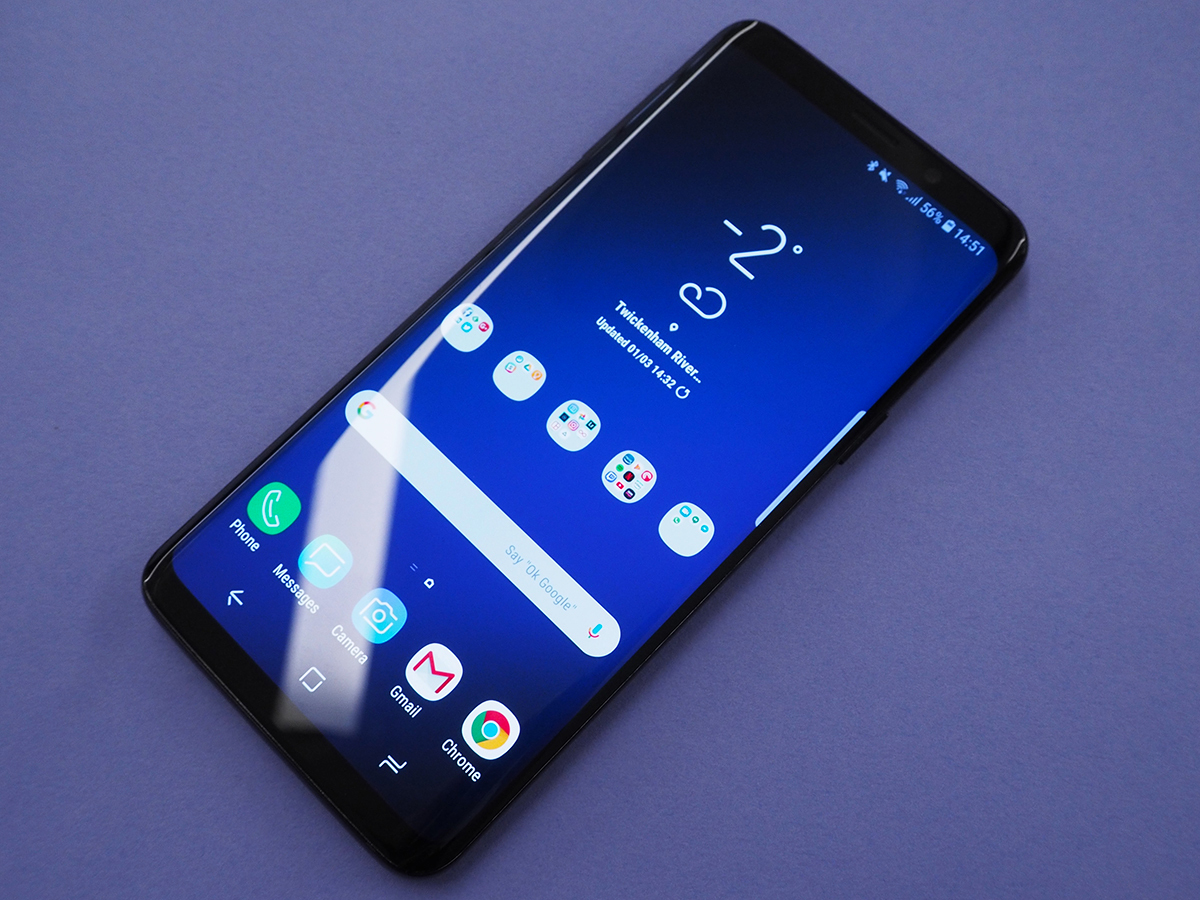 The Huawei P20 feels like it's built to split the difference between the Galaxy S9 and the iPhone X, and while that's not the most ambitious or original approach, the results are mostly great: this is a slick-looking, powerful handset that can just about hang with the flagship elite.
On the other hand, while the Galaxy S9 is essentially just an enhanced Galaxy S8, at least it was Samsung's original design to start with. And it's still a hell of a design at that, with the Galaxy S9 initially taking its predecessor's place as the world's must-have flagship.
The P20 Pro holds that spot now, but the standard P20 doesn't impress quite as much – and honestly, it suffers by comparison. The camera setup doesn't have the same wow factor as the P20 Pro, plus the LCD panel has less pop. It's a bigger difference than you might expect at a glance.
Compared to the Galaxy S9, these handsets aren't worlds apart – but Samsung has edges when it comes to the screen, photo quality, raw processing power, and perks.
Do all of those benefits warrant spending an extra £140, given the Galaxy S9's £739 tag vs. the P20 at £599? That's your call to make. The P20 is very nice, but we think the Samsung Galaxy S9 is truly excellent all around.
Winner: Samsung Galaxy S9