Huawei P30 Pro vs Apple iPhone XS Max: Which is best?
Two of the biggest phones around battle it out
Not that long ago, Huawei's phones had more than a little "borrowed" Apple design DNA in them – but the Chinese giant started making strides, and last year, both the P20 Pro and Mate 20 Pro topped our list of the world's best smartphones.
Can Huawei repeat that feat with the P30 Pro? It's pricier than last year's P20 Pro, but also comes with some big new upgrades – like a quad-camera array with a 10x lossless zoom. The results are seriously impressive. Of course, Apple's own iPhone XS Max has been one of our faves for months now, and it's an excellent, premium, and yes very expensive handset.
If you're on the hunt for a super-large, super-beautiful smartphone right about now, these are two of your best options. Here's how this showdown shakes out now that we've posted our full Huawei P30 Pro review.
Design: They're both beauties
The P30 Pro is definitely an improvement over last year's P20 Pro from the front, as it had both a mid-sized notch and a very large bottom "chin" thanks to the fingerprint sensor. Now, it's more akin to the Mate 20 Pro, albeit with a teardrop notch instead of a wide one – and that means a curved screen on the sides, as well.
Meanwhile, the iPhone XS Max still has a large notch, but it has also accomplished a feat that no Android notch-phone maker has been able to match yet: no chin at the bottom. That gives it a more uniform look, which really helps sell the illusion of being all-screen… aside from that big notch, of course.
From the back, we're definitely more wowed by the P30 Pro. It has a fresh array of eye-popping gradient colours, including the gorgeous new Amber Sunrise, following in the footsteps of last year's stunning Twilight debut. The iPhone XS Max, meanwhile, just has plain solid colours from the back: black, white, or gold. Some might find that classier, but we want some flash.
Verdict: Huawei P30 Pro
Screen: Close call
The P30 Pro packs some big enhancements over last year's phone, but this isn't one of them: Huawei opted to stick with a 1080p AMOLED panel, even though it's larger at 6.47in. It still looks great, but you can tell the difference betwen it at a higher-res Quad HD panel.
Meanwhile, the iPhone XS Max's OLED panel is sharper at 2688×1242 and 6.5in. It's a beautiful panel, and its advantage in clarity is very, very small – but it's enough to give Apple the edge here.
Verdict: Apple iPhone XS Max
Camera: Zooooooooom
Here's where the P30 Pro blasts well past the iPhone XS Max. We already think the Mate 20 Pro has an advantage over Apple's best handset, and the quad-camera P30 Pro builds upon that template with a huge, huge upgrade.
How huge? Try 10x lossless zoom. That sounds like madness for a smartphone, but it seriously works and can grab startling detail of far-off subjects. It's pretty amazing, and with the P30 Pro is otherwise at least on par with the Mate 20 Pro in terms of everyday image quality, it's easily the new smartphone camera champ.
Meanwhile, the iPhone XS Max has a great dual-camera setup that takes crisp and colourful shots via its Smart HDR feature. Everyday snaps are great, but the Mate 20 Pro's 5x hybrid zoom (and 3x optical zoom) already helped set it apart from the competition, and 10x zoom puts about a mile between the P30 Pro and everyone else.
Verdict: Huawei P30 Pro
Performance: Power-lifters
Regardless of other Huawei advantages, there's one area in which Apple just can't lose lately: sheer hardware performance. Just as the A11 Bionic packed in even more raw power than last year's Android competition, the current A12 Bionic processor in the iPhone XS Max can handle more than any other phone out there today.
Geekbench benchmark scores show a significant advantage in both single-core and multi-core testing over the the Mate 20 Pro's Kirin 980, which is the same chip in the P30 Pro. The P30 Pro feels plenty fast, and its 8GB RAM is double that of the iPhone XS Max to ensure that multitasking never loses a step. But the iPhone still has the potential to take on a larger processing load.
Verdict: Apple iPhone XS Max
Battery and perks: All Huawei
No doubt, the Huawei P30 Pro has a solid win in the battery category. The 4,200mAh battery pack is a huge leap ahead of the 3,174mAh cell in the iPhone XS Max. The XS Max has enough battery life to provide a strong day of usage, but not much more. Meanwhile, the P30 Pro can give you a day and a half if you don't push too hard.
It also wins out on storage, as the base model has 128GB vs. 64GB on the iPhone XS Max, and both also come in 256GB and 512GB versions. And while you can add more storage to the P30 Pro via Nano Memory Cards, the iPhone XS Max has no such feature. Boo.
Oh, and neither of these phones has a 3.5mm headphone port. You'll have to use an adapter for that.
Verdict: Huawei P30 Pro
Verdict: It's the P30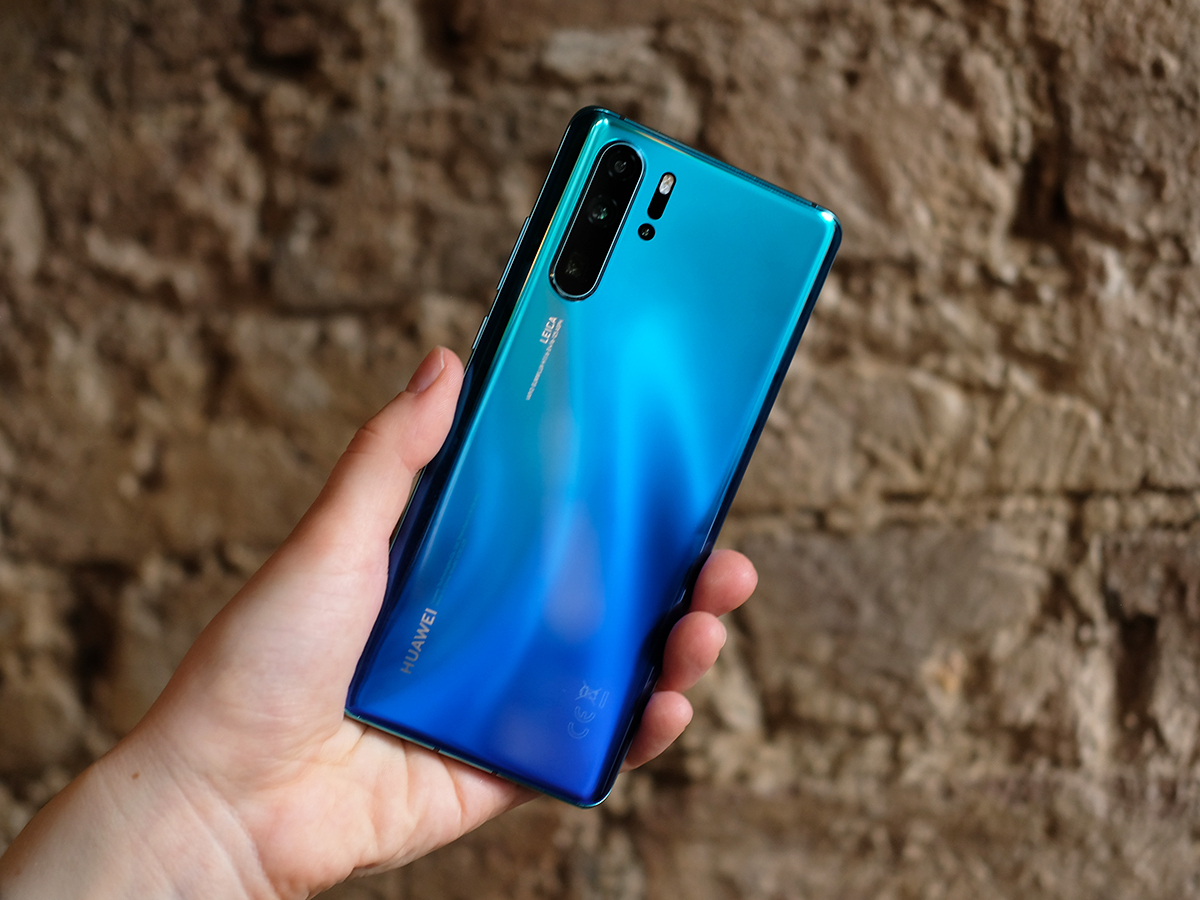 Apple took a couple of solid category wins here, with Huawei winning one more than its rival. However, it's more about the impact of those categorical differences, and the P30 Pro's amazing 10x camera puts a lot of distance between it and the pack.
Add to that the flashier design and helpful perks, not to mention the significant £200 difference between the £899 P30 Pro and the £1,099 (!) iPhone XS Max, and this ends up being a pretty easy recommendation for us.
We love the iPhone XS Max, and it's a fantastic phone if you require Apple devices and don't mind spending a mint to get one. But for the average buyer, the P30 Pro's myriad advantages are significant, and the price gap just seals the deal.
Winner: Huawei P30 Pro