Joining the Q: Netflix and six other treats coming to your Sky Q box in 2018
Updated: Now Netflix is joining the Sky Q gang...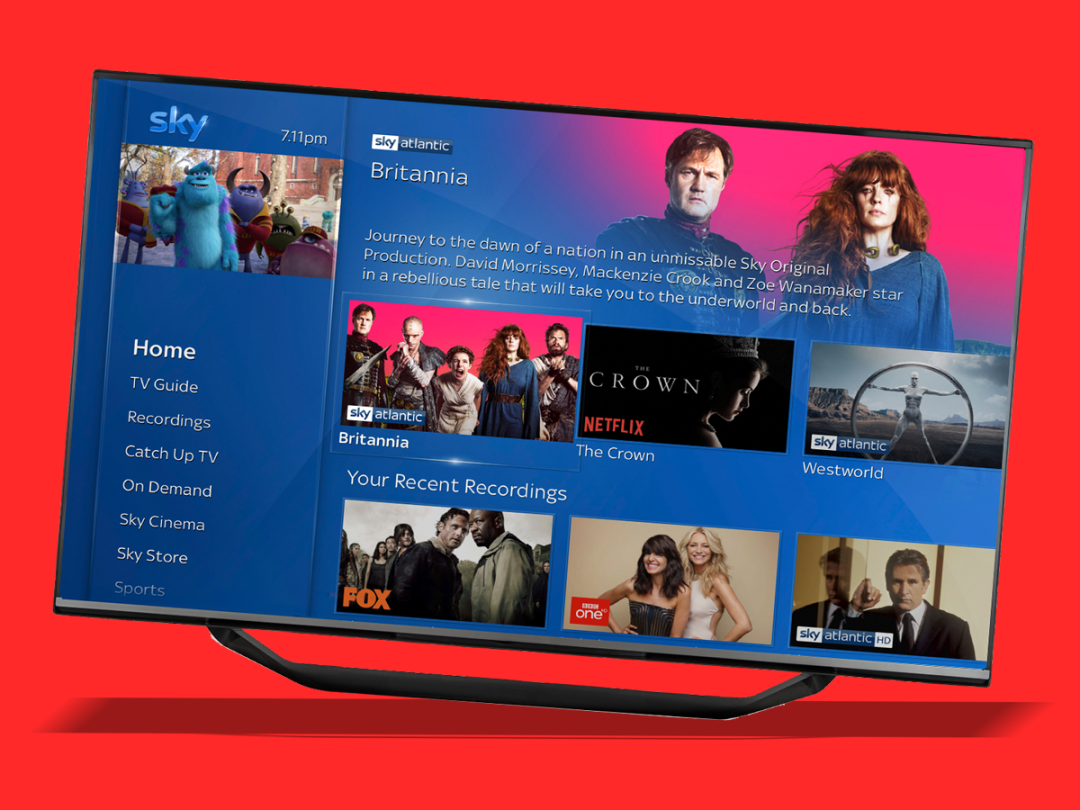 Sky Q is already one of the best ways to watch telly, and it's just announced a whole host of new features that are about to make it even better.
Joining our favourite features like Fluid Viewing, simultaneous six-show recording (yes, we do need that many), and the fact it auto downloads the next episode in our boxset binges, are seven brand new ones – including, most excitingly, built-in Netflix in a new entertainment package.
The best part? There's not long to wait – these new features will start rolling out from March 2018.
1) Netflix is joining the party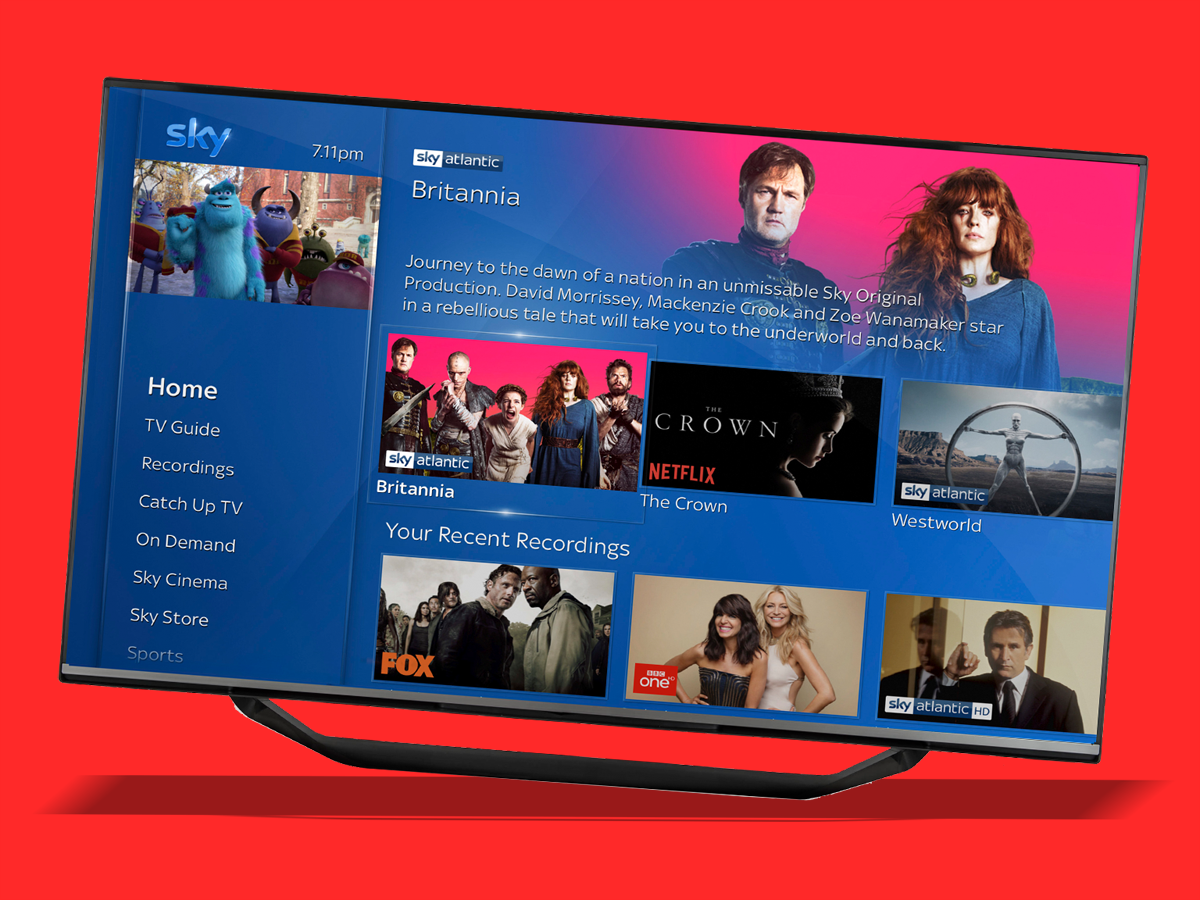 A Netflix subscription is a good addition to any TV lover's arsenal, but up until now we'd have to switch between Sky Q and the Netflix app on our smart TV or streaming stick to enjoy both. Not for much longer.
Netflix will soon be bundled into a new entertainment pack on Sky Q, seamlessly offering the service's 1000 hours of UHD content (and plenty more besides) alongside Sky's own, soon-to-be bolstered line-up.
The service will have its own place in the Sky Q menu so users will be able to access its content quickly and easily, but it will also be accessible through Sky Q's text and voice search.
As far as the competition goes, Netflix is currently available on Virgin Media's TiVo boxes, but requires a separate subscription. It also isn't as integrated as Sky Q's offering appears to be, sitting as more of a standalone option, rather than part of the main service.
Sky is yet to announce pricing for the new entertainment package, but here's hoping it offers a saving on the £9.95 you currently have to pay for a separate 4K Netflix subscription.
2) Voice commands will get more personal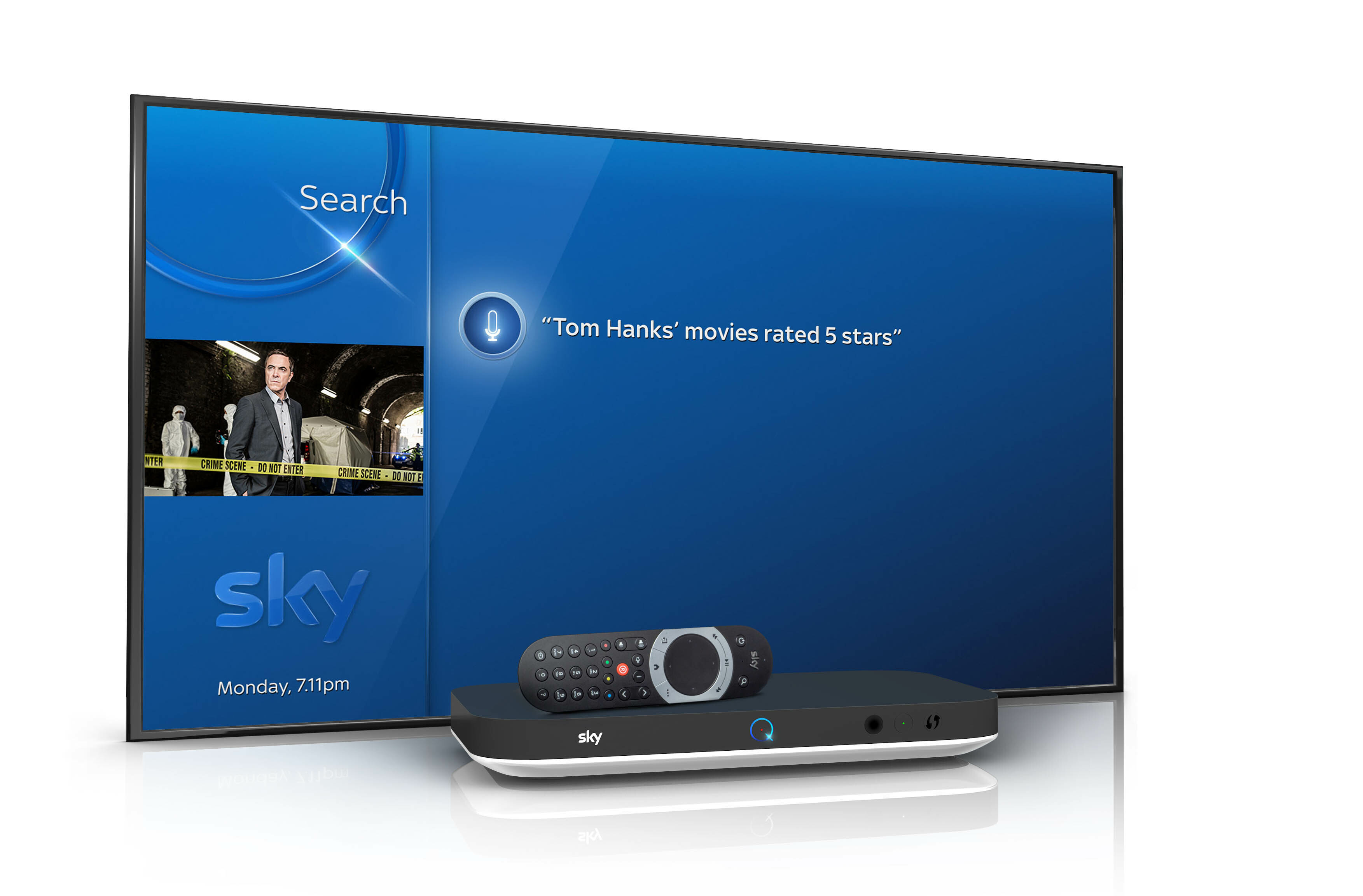 Sky Q's voice commands are already one of the features we use daily, mostly due to our complete lack of patience with on-screen keyboards. But while it's happy to take you to a channel or pull up movies based on genre or actor, it doesn't currently get to know you as well as the Sky Q interface does.
An update will change this, so you'll soon be able to ask Sky Q to "show movies for me" to have it pull together recommendations based on things you've watched previously. That's pretty nifty, and not something we can think we've seen on any of its competition as yet.
It's not stopping there. Away from content-related searches, Sky Q Voice is also planning on serving up answers to more generic questions, such as "what's the weather like today?". Watch out Alexa.
3) More 4K shows… and HDR is coming too
Although Sky Q is already one of the best places to watch the most recent 4K films and TV shows, its library still has a little work to do before we can really claim that we're 'spoilt for choice'.
Sky is going to give it a good go this year though, by promising to double its amount of UHD content to over 1,000 hours of 4K content, with the introduction of HDR support too.
Of course, we've been able to enjoy 4K HDR content on Netflix and Amazon for some time now, and Apple's iTunes offers HDR support too, so it's good to see Sky Q playing catch up.
4) Spotify gets the Q treatment
You can already use AirPlay or Bluetooth to stream music to Sky Q, but in Spring 2018, Spotify will launch its own app directly on the service.
While added functionality like this is often limited to Premium Spotify subscribers, Sky Q customers will be able to use the ad-supported Spotify Free to stream music too, albeit with the usual playback restrictions in place.
Spotify curated playlists will be available to view on the Sky Q homepage, but there will also be a dedicated Spotify app for more specific browsing.
Considering Spotify upped and left Virgin Media's TiVo in 2016, this is a great win for Sky Q – though many smart TV systems, and streamers like Fire TV and Roku, do already come with the service built in.
5) A new personalised interface
We think the Sky Q interface is already pretty swish, but Sky is planning on giving it a significant lick of paint anyway.
For a start, the new widescreen interface and newly designed homepage will help you navigate a selection of personalised and curated content, with updated menu options to get you to what you're looking for quicker.
Improved machine learning will also apparently ensure a smarter personalised experience throughout the UI, such as serving up content based on your family's viewing habits at that time of day.
The Sports section will also get a personal touch, integrating with the Sky Sports app to learn your favourite teams and what's most important to you.
Which means your 'Top Pick' will no longer be the Spurs match if you're a die-hard Gooner. Now, if you could just change the results too, Sky, that'd be great.
6) Fluid Viewing will be even more fluid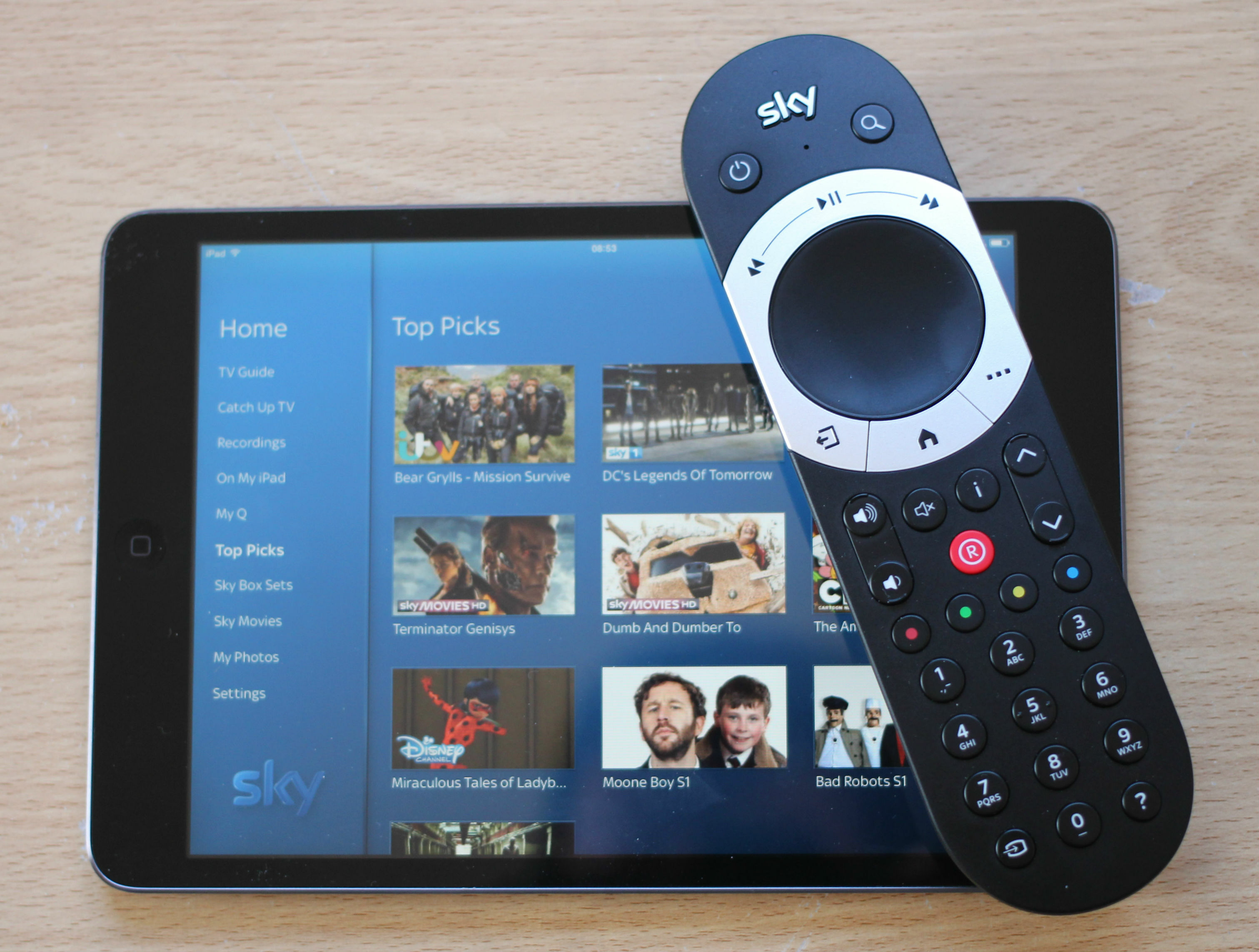 Fluid Viewing is one of the biggest benefits that Sky Q has over bog standard Sky HD, allowing you to start watching something on one device and seamlessly continue watching on another.
Not only is Sky launching the Sky Q app on a larger range of products – namely select smart TVs and a number of "third party devices" – you'll soon be able to stream to more devices at the same time as well.
Currently you can watch on your main box, one mini box and one other device, like a tablet, at the same time. Sky hasn't confirmed exactly how many more it'll be offering at the moment, but we've chased for more details and will update when we hear back.
7) It'll be more kid-friendly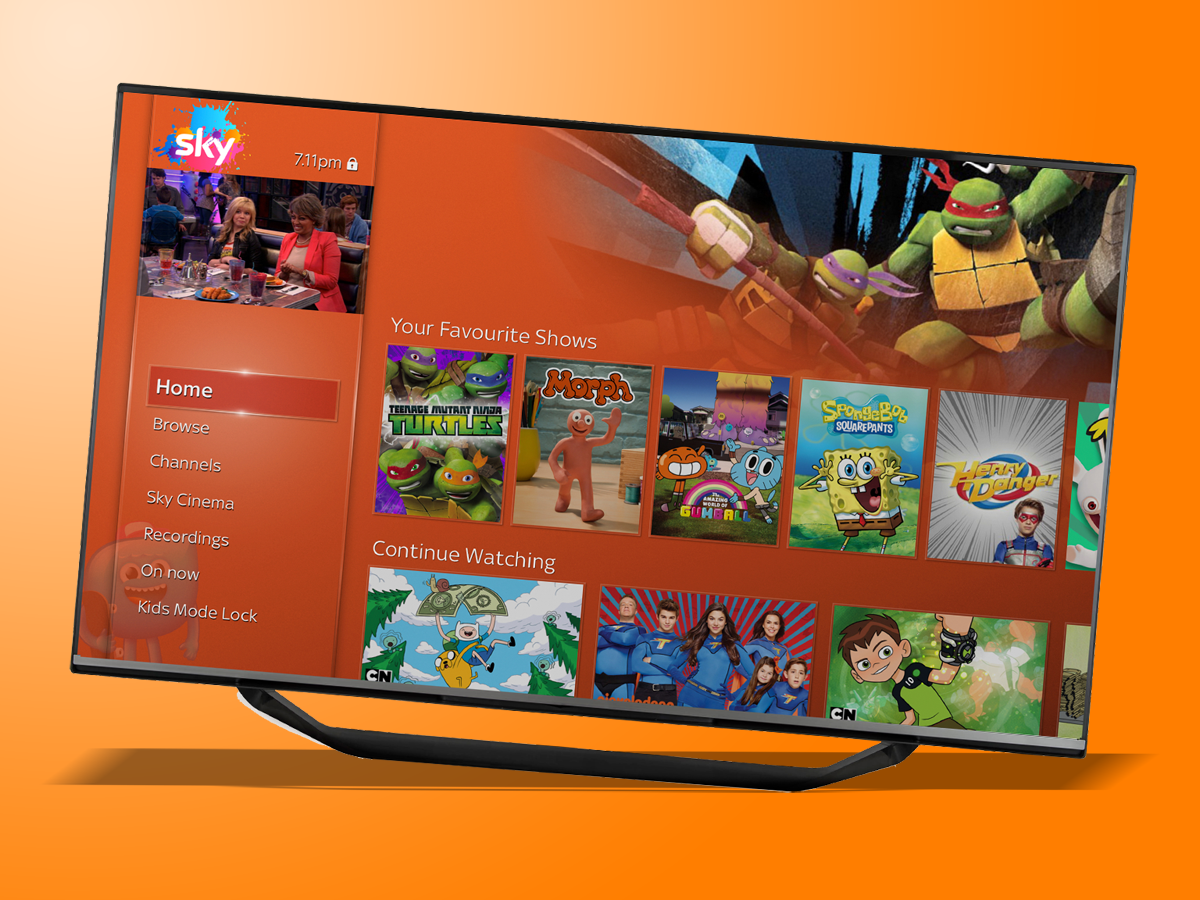 Keeping the more "choice" TV selections away from the eyes of little ones, Sky Q will introduce a new Kids mode to give parents peace of mind, while also offering a more fun and interactive interface for younger audiences.
There are already some decent parental controls that lock unsuitable content behind a PIN, but this gives kids a nicer environment to explore, a little like Amazon offers on its tablets.