New twang clan: 9 of the best electric guitars
We thought you'd never axe...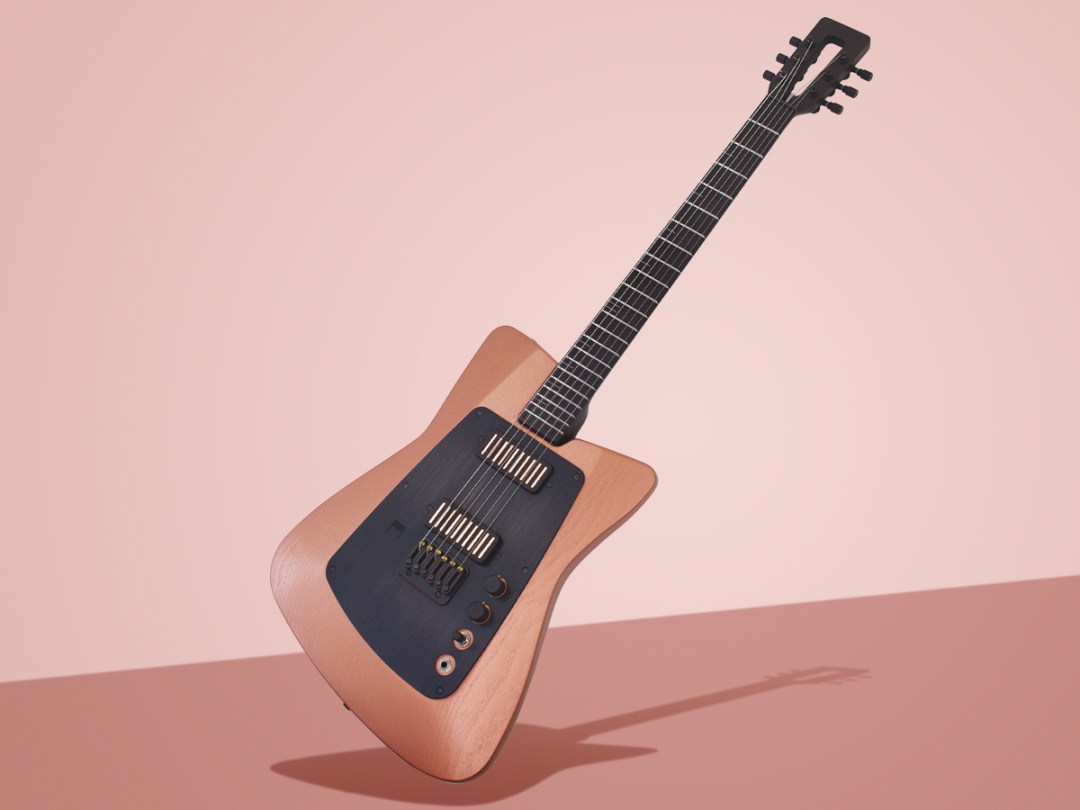 They say nobody wants to be a rock star any more, because it's easier and more lucrative to do nail varnish tutorials on YouTube. Poppycock, fiddlesticks and balderdash. Also codswallop, baloney and bilge. And hogwash. Nothing else matches the visceral joy of a good old ker-chaaang – and if you can actually play more than one chord, so much the better. What's more, big advances in build quality even at the budget end of the market mean this is a great time to get into the electric guitar.
So, whether you've set your sights on headlining Download or just want to impress your friends with an arpeggiated F-sharp minor seventh, take your pick (no, not that kind) from this six string selection.
How to decide
Get a long one
Most modern guitars have either a Fender-style 25.5in scale length or a Gibson-style 24.75in. Longer strings mean more harmonics for a more open, zingy sound.
Get a chubby
Pickups also follow a split from the big two makers: Fender types usually have chiming single-coil pickups, while most Gibsons have twin-coil humbuckers with a fatter, meatier tone.
Get a semi
Most of the guitars seen here are solidbodies, but semi-acoustics (hollow with a solid centre block) often sound a little more refined. Gibson's smooth and bluesy ES-335 is the original semi.
Get a wanger
For downward note-bends, you'll be needing a vibrato/whammy/wang bar. There are many kinds, from the gently wobbly Bigsby to the metal-friendly 'divebombing' Floyd Rose.
The ageless all-rounder: Fender American Performer Telecaster (£999)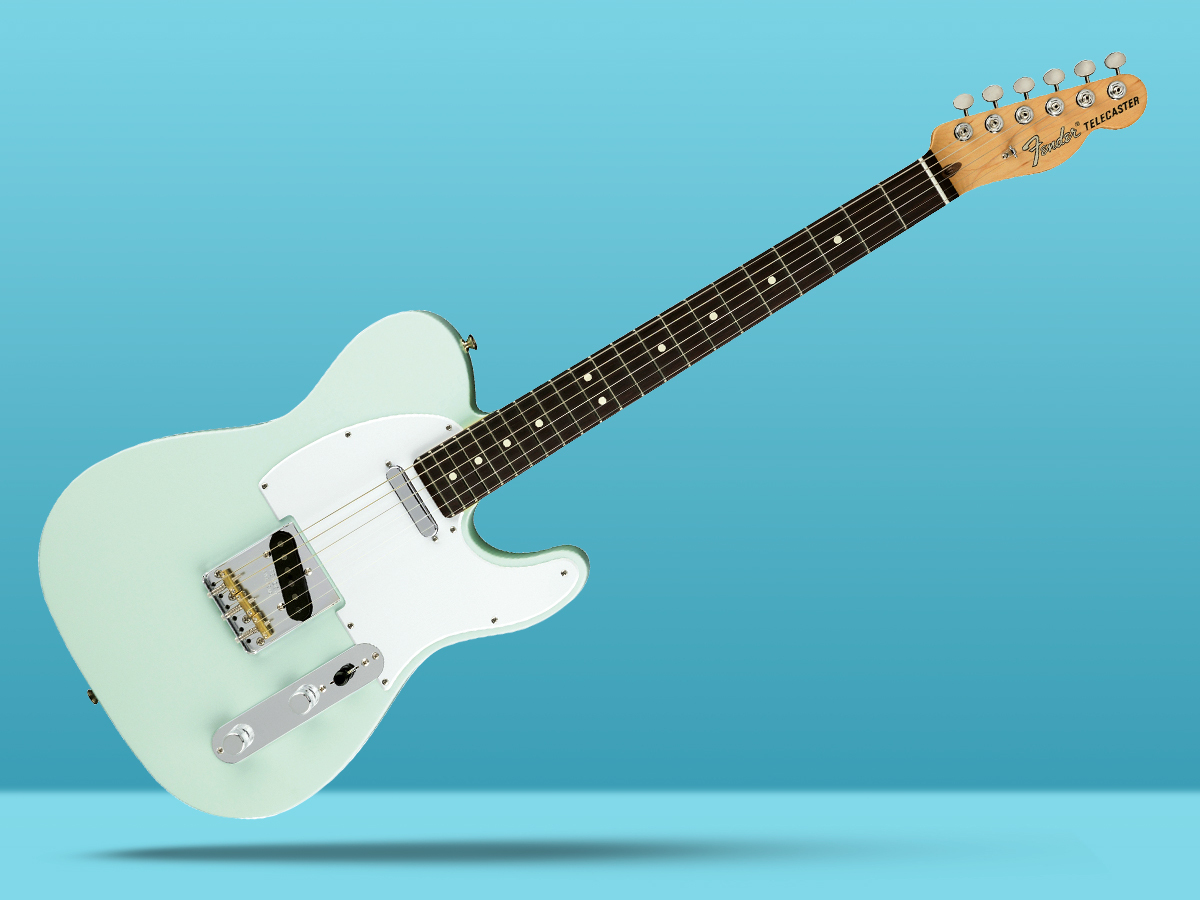 The basic formula for the solidbody electric guitar was laid down seven decades ago by Leo Fender… and incredibly, the Tele hasn't really changed since then. Well, it hasn't had to, because it's perfect. To put that into some context, Pickled Onion Monster Munch have been around for only four decades.
The regal riffer: Rickenbacker 330 (£1999)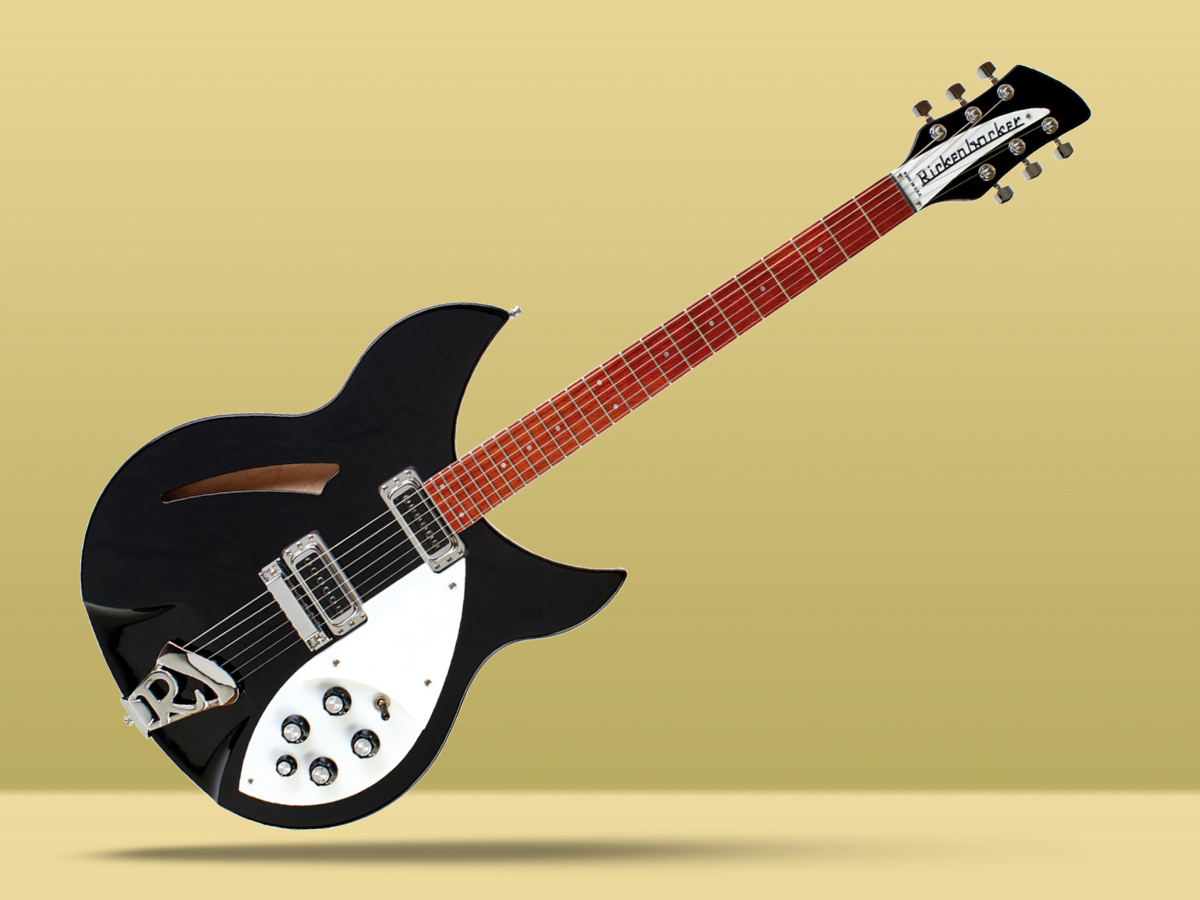 Rickenbacker might be famous for the '60s jingle-jangle of its 12-string guitars, but the six-string versions are classics in their own right. Paul Weller played one throughout his Jam heyday, before turning to less interesting guitars and inventing dad-rock. They're pricey, but there's nothing else like a Ricky.
The perky punker: Gibson Les Paul Junior Tribute DC (£675)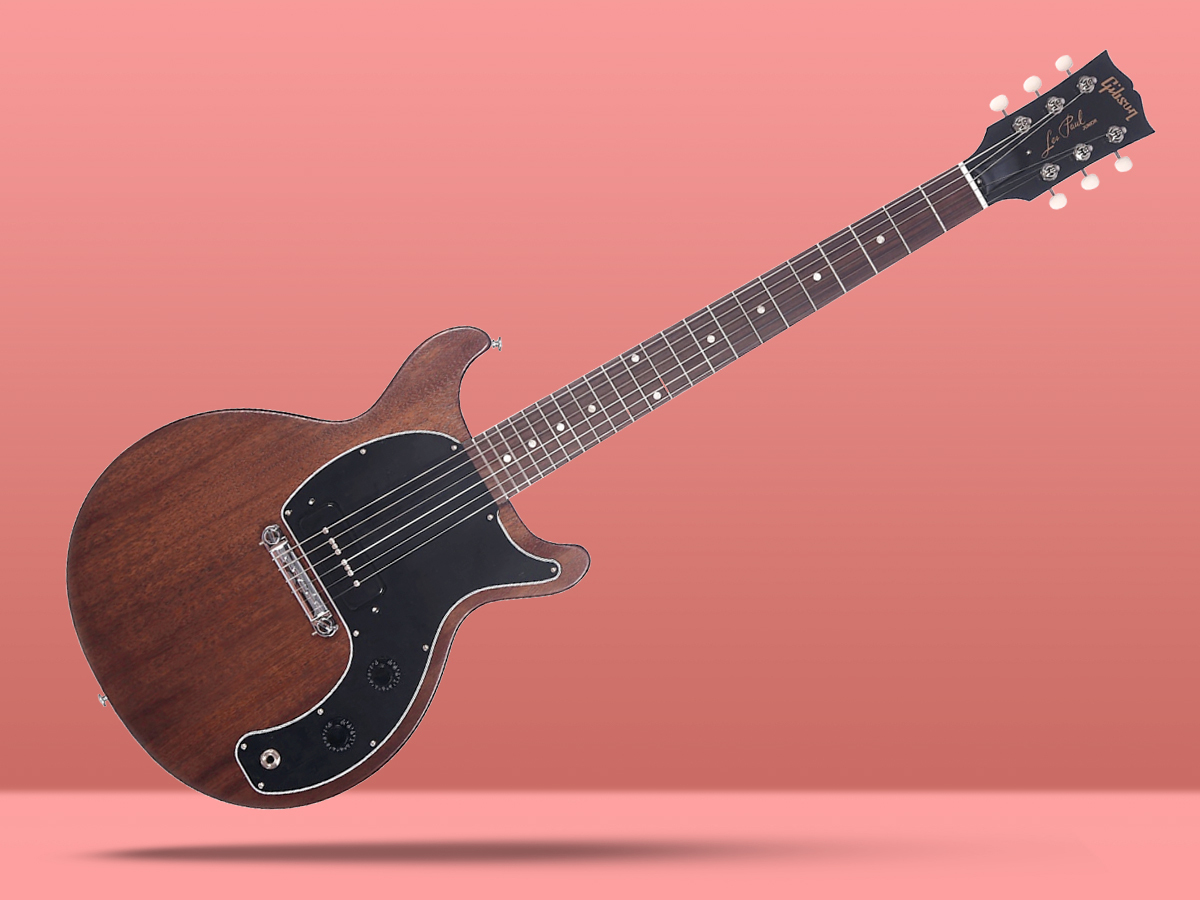 Gibson originally launched the Les Paul Junior as a budget option for students… but in the world of tone, simplicity equals magic, and there's something about a raw slab of mahogany with a single P-90 pickup that would turn Ed Sheeran into a slavering rock monster. (Note: This must never happen.)
The sci-fi strummer: Millimetric MGS3 (£2500)
If you turn up with one of these to play Chris Rea covers at the sleepiest pub in John o' Groats, there's a good chance they won't let you in. But while Millimetric guitars are brimming over with slickly futuristic engineering (they're made by a Canadian with a background in graphic design and furniture making), the good news for the panicking regulars of the Slaughtered Haggis is that they sound a lot less unorthodox than they look.
The offset overlord: Collings 360 LT M (£4999)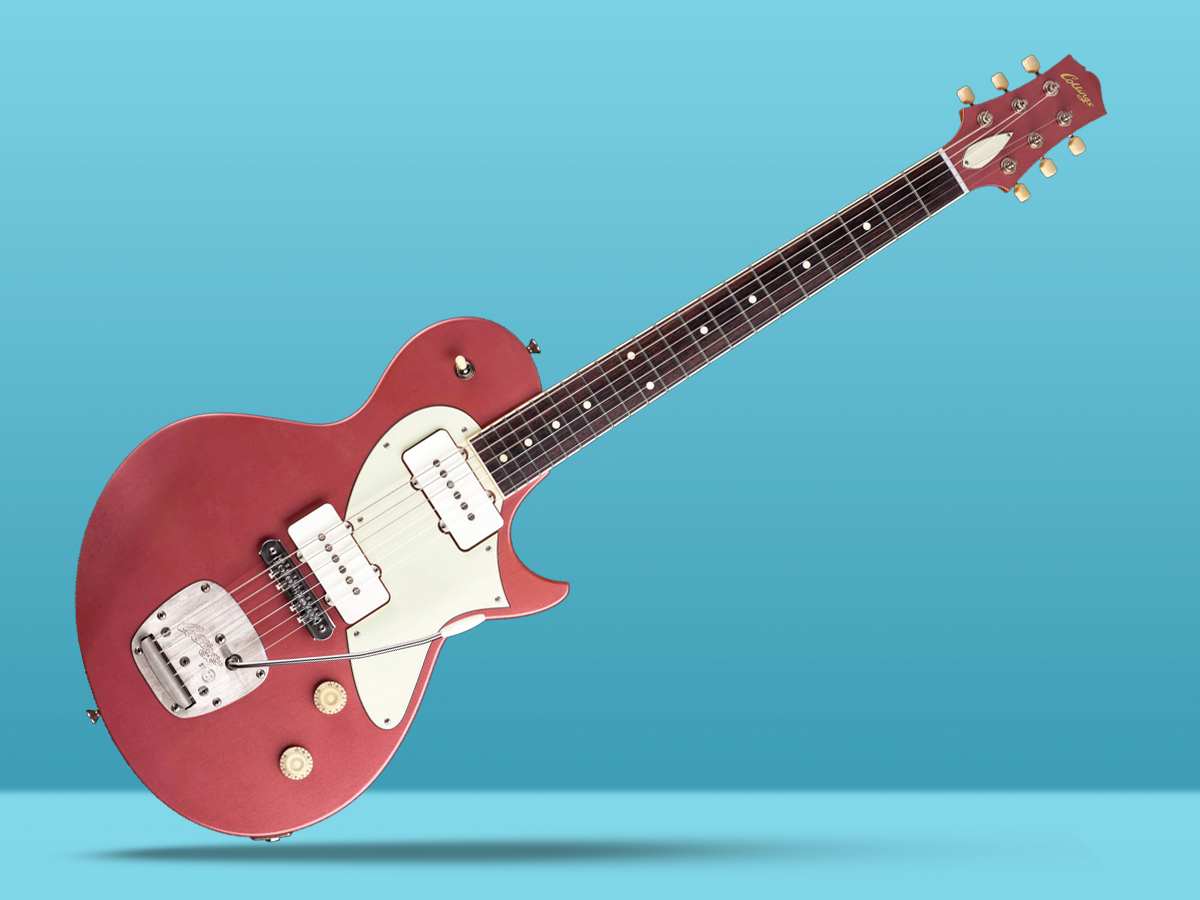 Many of the high-end American makers take inspiration from Fender's 'offset waist' models, notably the Jazzmaster, souping them up with superior timbers, hardware and electronics to create uniquely desirable tone machines. If you don't find this Collings lustworthy, you're either dead or a bassist.
The metal maverick: James Trussart SteelTeleMaster (£3399)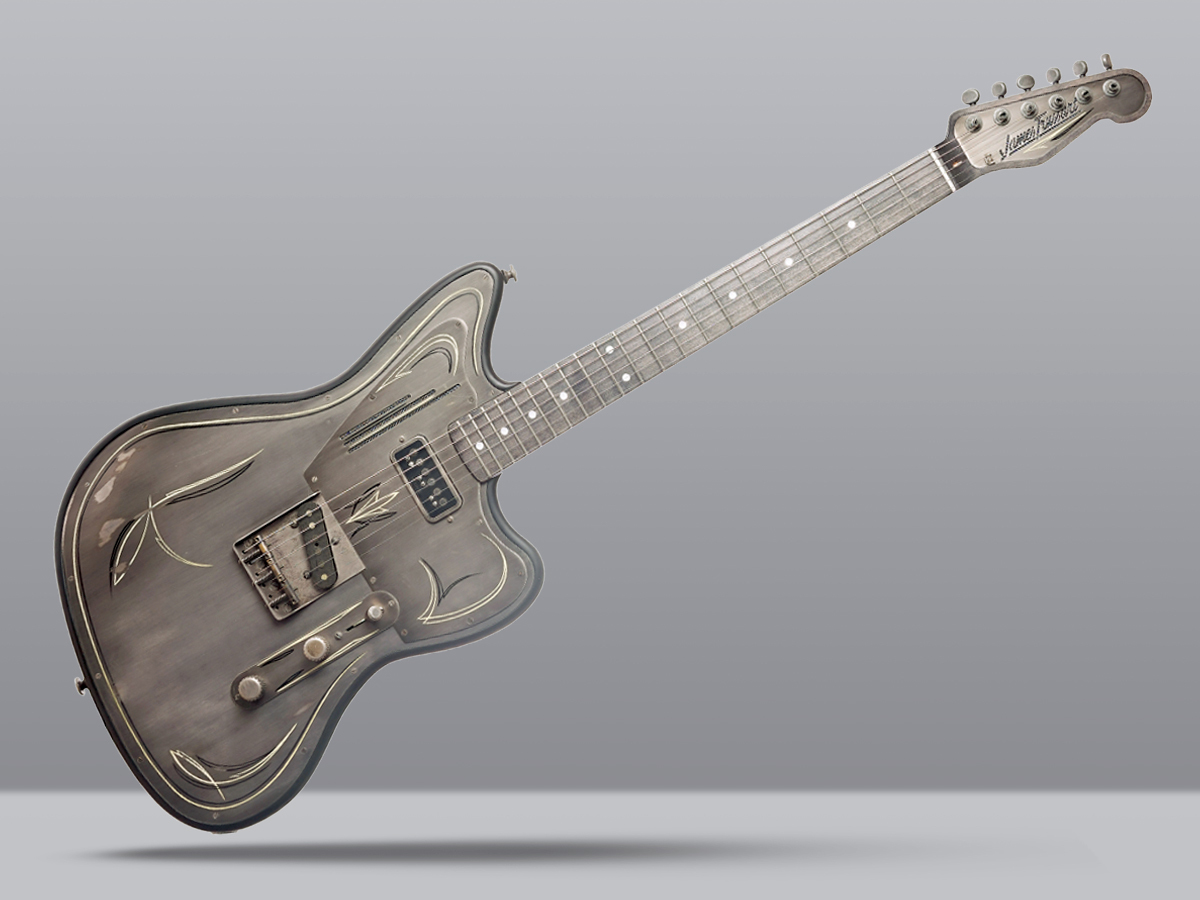 Trussart's twist is that his primary building material is steel, sometimes allowed to rust for extra mojo. His website doesn't include anything as vulgar as prices, but UK retailer Guitar Guitar has this Tele/Jazzmaster mash-up at a relatively sensible ex-demo price. You could say it's an absolute steel.
The retro rocker: Gretsch G5220 Electromatic Jet (£399)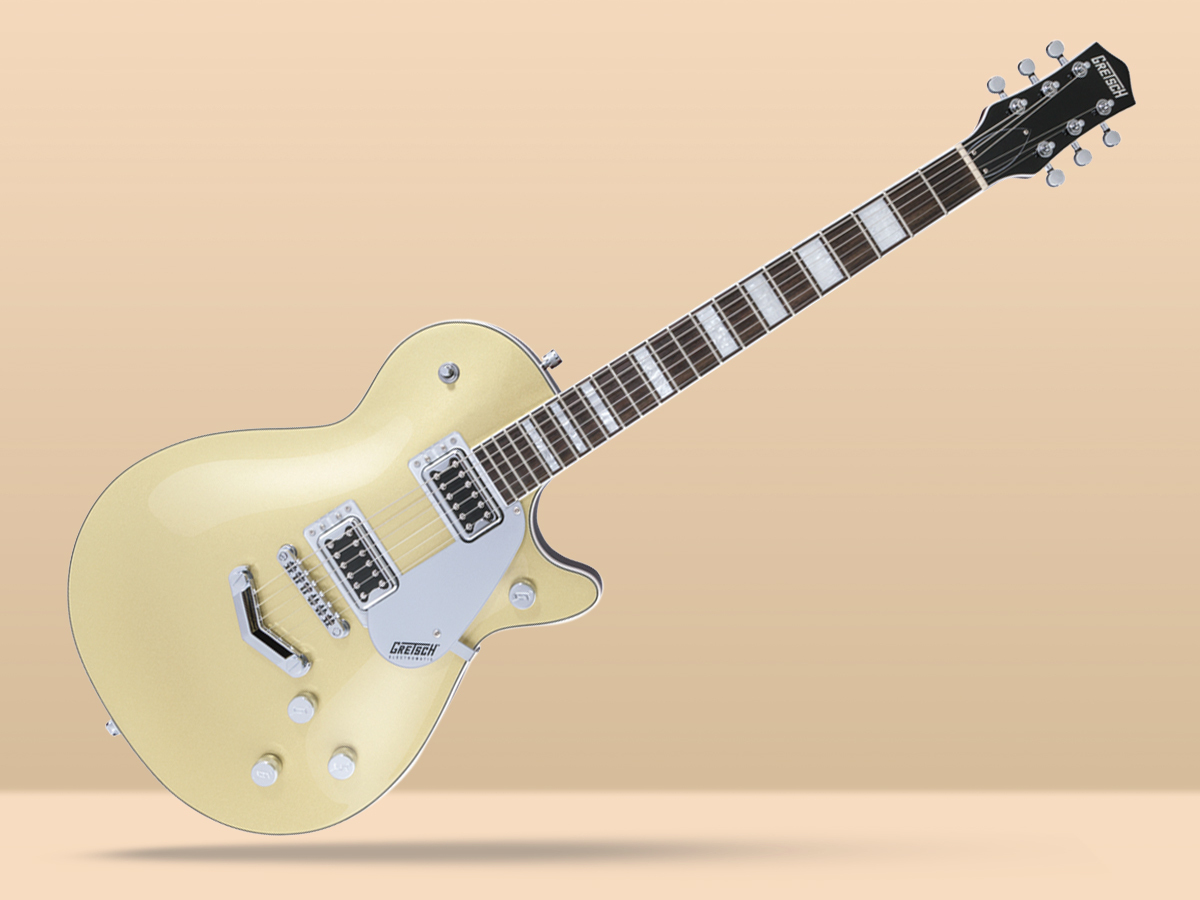 While Gretsch's hollowbody guitars are the outsize weapon of choice for cowboy twangers and rockabilly revivalists, the company's solidbodies can be surprisingly punchy. All those classic AC/DC riffs? Played on a Gretsch Jet. This one's available in gold, which obviously sounds best.
The shady shredder: Chapman V2 ML1 (£519)
Rob Chapman is that most horrifying of modern phenomena: a YouTube personality. To be fair, though, he does know what he's talking about… and his own guitars have earned solidly positive reviews. The Indonesian-made V2 range offers a host of new colours for his metal-minded designs.
The classic clucker: Squier Affinity Strat (£179)
When the average person thinks of an electric guitar, they picture a Stratocaster. Well, all the greats have played them: Jimi Hendrix, Eric Clapton, Stevie Ray Vaughan, Tony Blair… and if you value playability and versatility above street cred, this Squier makes a fine all-round starter instrument.