Playing Rock Band 4 with a real-life rockstar
Spector frontman Fred Macpherson joined us for a gig at Mad Catz HQ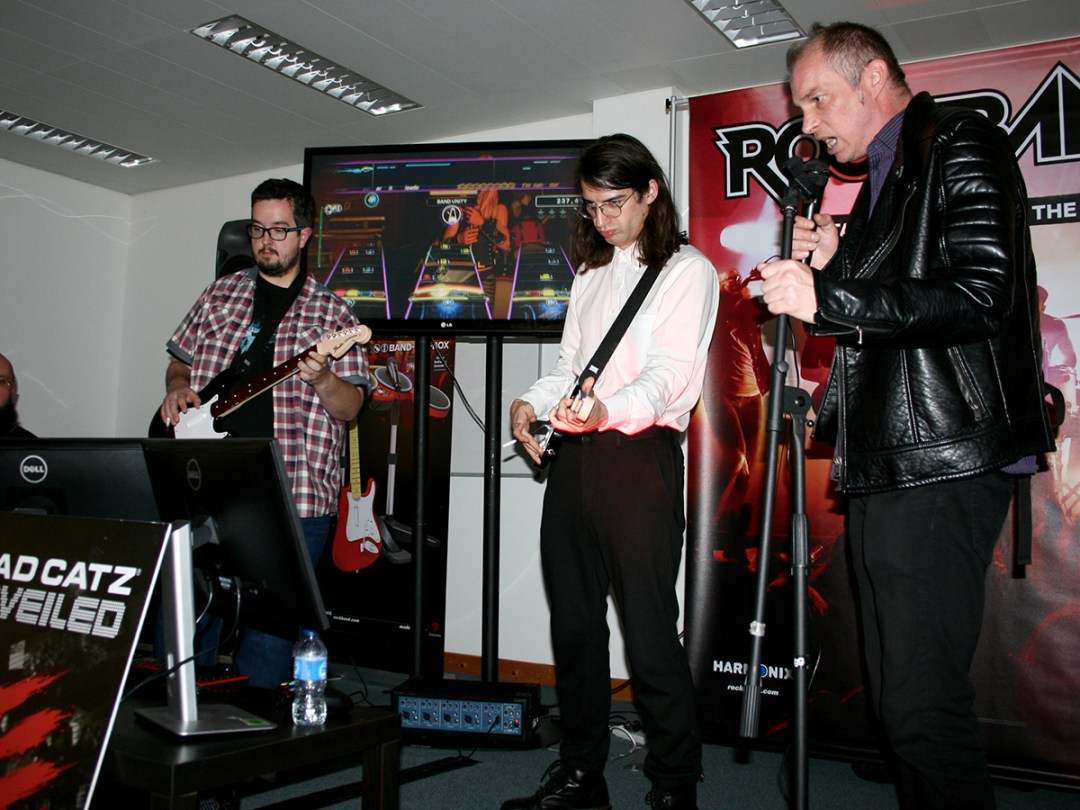 As you launch into your biggest hit, the auditorium erupts.
The next few minutes are a flurry of sound and vision; each beat rushing you headlong towards the inevitable thrilling guitar solo.
But moments before you bring down the house down… one of the band accidentally hits pause on their controller and sends you crashing back to reality.  The house lights come up, your once baying audience vanishes and the greatest rock'n'roll moment in the history of your household is lost forever.
So you head back to the main menu and hit restart.
For many of us, this is the closest we'll get to the thrill of playing in front of legions of adoring fans. Unless, that is, you decide to stop reading now and put in your ten-thousand hours to become a professional musician. Go on, we'll wait.
But fun though it undoubtedly is to hammer away at a guitar-shaped peripheral in your front room, just how authentic is that experience for a musician?
We put this to the test by taking an actual musician from an actually successful band to see how Harmonix's new Rock Band 4 compares to life in a band.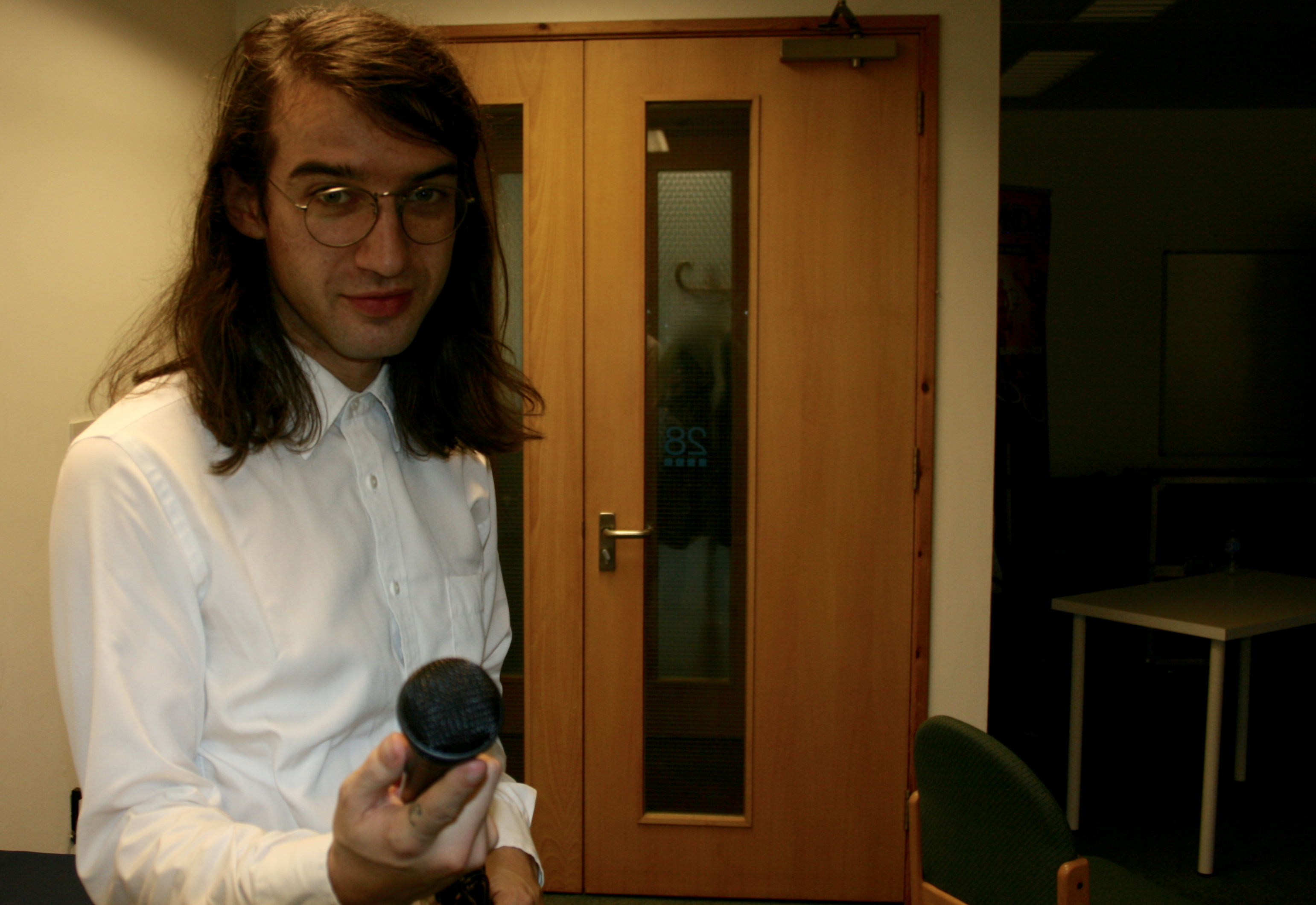 My companion for the day is Fred Macpherson, lead singer and songwriter of indie sensations Spector, whose second album 'Moth Boys' is out now. He's an avid fan of games but, like many of us, wishes he had more time to play them.
He talks with affection about the various phases in his gaming history: from the youthful rush of owning a Gameboy and early musical dabblings with Mario Paint and Sim Tunes, to a period heavily invested in Call Of Duty. But the question is, does he play the likes of Rock Band?
"Yes, although I don't think it'd be the first type of game I'd play on coming home from a tour, that would be particularly masochistic," he says. But I enjoy them, because you don't have the stress of your livelihood being at stake."
So far, so unrealistic. But that's not necessarily a bad thing, as he explains. "The creative process can take years.
"When you've got access to any idea you can imagine, you need to bottle the one that'll work best for your band. Then write it, learn to play it, rehearse it and maybe a year or so later you can enjoy the feeling of performance.
"But this kind of game allows for more instant gratification, like a delicious meal at a restaurant, rather than working out how to cultivate your own crops, learning to cook and – when you finally sit down – eating in front of an audience."
By the time we arrive at Mad Catz HQ and head inside for a first look at the game, it's clear that whatever authenticity Rock Band 4 has to offer, it'll have to try hard to beat the stark realities of hanging with an indie musician at a business park in Milton Keynes. Although I'm sure with the host of DLC that Harmonix is planning, it won't be long until you can rock the out at the MK11 at Kiln Farm Club (MK's best live music pub 2014!) or drive the crowds wild on a 'Bletchley Park Stage' playing Enigma's greatest hits.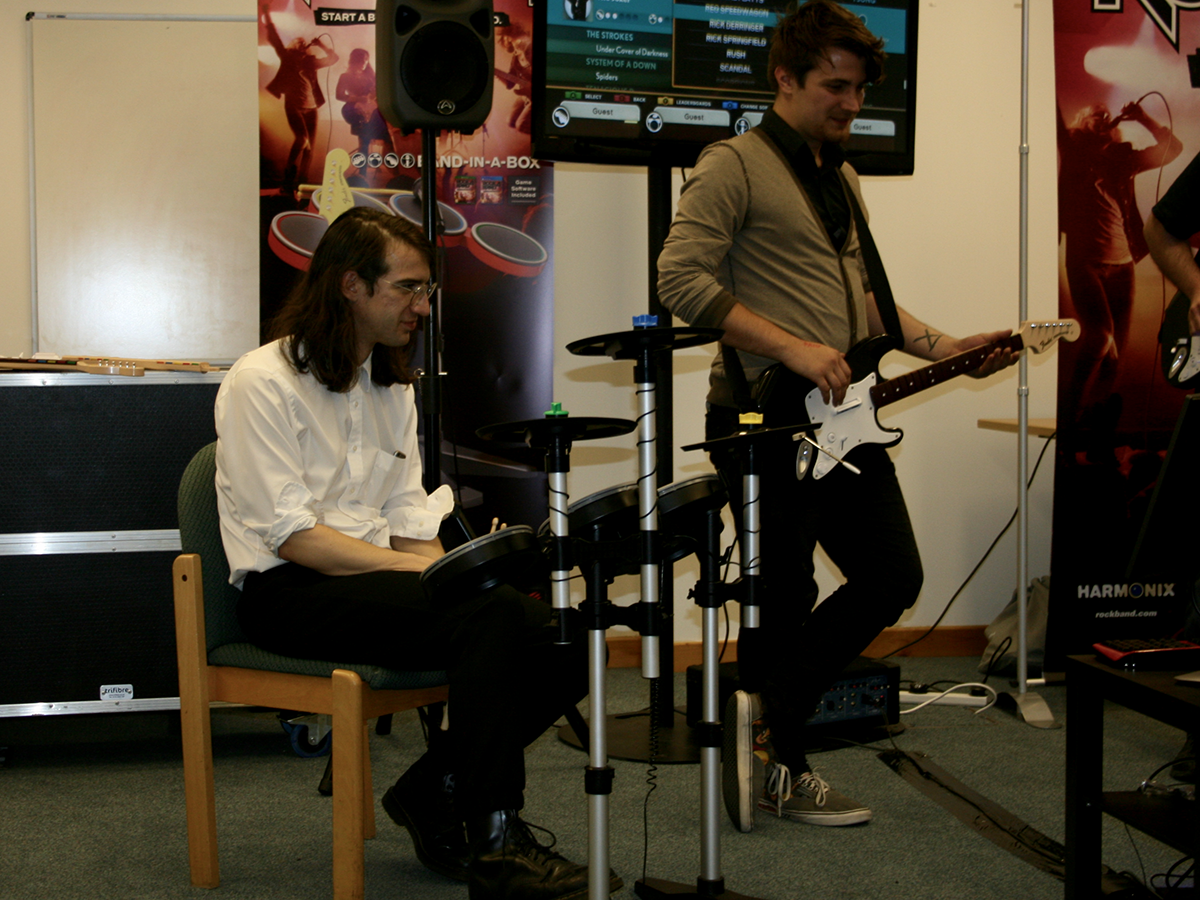 Everything about Rock Band 4, from the gameplay to the subtly evolved 'instruments', sparks recognition; changes have been made, but they're for the better. And strapping on the guitar for the first time has a warm familiarity, like catching up with an old friend.
Macpherson, who doesn't play instruments live, is first on the drums and while there are no Spector songs on the list (although some are available to download on Activision's Guitar Hero) he keeps steady time to Tom Petty's 'Ridin' Down A Dream'. Something that seems like a genuine change of pace for the frontman: "That's the first time I've broken a sweat since the '90s," he gasps three songs into the set.
It's around this time I'm pressed into singing (opting for The Knack's 'My Sharona'). And to my surprise there's a vague disconnect from reality to the whole experience. In part it's because of the tremendous amount of care that's gone into Rock Band 4, which as a layperson still makes you feel, for a fleeting moment at least, like a rock star. But it's also because I'm singing lead vocals in a band, while the lead vocalist of an actual band keeps time on drums.
And then two realisations hit me:
1. This might be what Baudrillard meant when he talked about simulated realities.
2. We aren't just a band, we're a goddamn supergroup!
As ever, time seems to fly by when you're playing Rock Band, and soon we're heading back to London. But not before Macpherson plays bass on 'Suspicious Minds' then tears up the guitar's new freestyle mode for an emotional version '(I Just) Died in Your Arms'.
Later, when I ask him to try and sum up his experiences, he seems sold on the benefits of the game's heightened reality.
"In a band, you repeat the same songs night after night, and often they begin to lose meaning. But when I played the drums, I felt the naked naivety of being 16 in a rehearsal room when you write your first song. I guess that in taking performance out of venues and into the home, it distills playing in a band to its essence."
Rock Band 4 might not hold up much realism compared to the life of a professional musician, but it glosses over the toils most artists could do without, leaving an almost purer experience.
"If I was asked whether you should buy the 'Band in a Box' kit, or spend the same amount of money on an entry-level Squire guitar," says McPherson, "I know which I'd have wanted. Because while the guitar might incite creativity, the game might save the stress of writing a load of shit songs and having a failed music career.
"And that," he laughs, "is far safer for the world. Because if someone like my dad wanted to play a bit of music, it's better he did it in the privacy of his own home."