Random Access Memories: iPad (2010)
Fashionably slate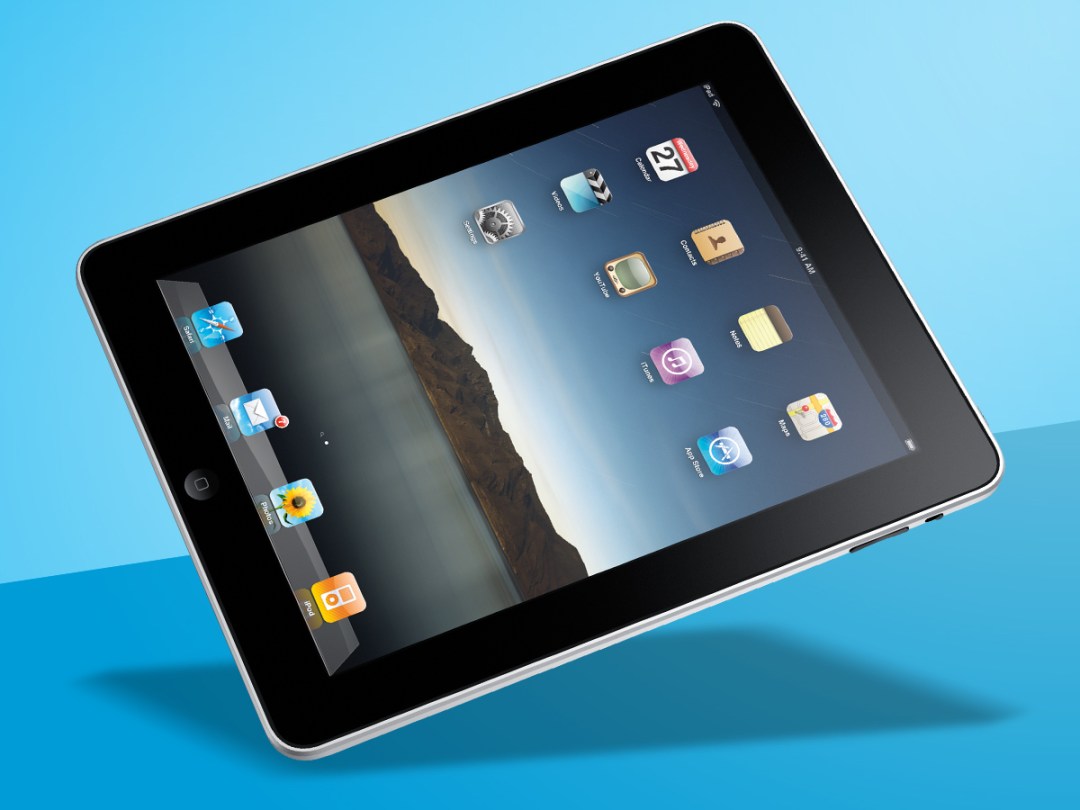 On 3 April, 2010, the original iPad went on sale. It was dismissed by many pundits and industry figures, and so, naturally, 300,000 iPads were sold within 24 hours. By the time the iPad 2 was launched, 15 million iPads were in the wild.
Picking up an original 9.7in iPad today feels quite strange, though. For one thing, it weighs more than even the latest 12.9in iPad Pro. Those bezels must have been filled with lead…
Oh my, the bezels. I just can't take my eyes off of them. They're huge!
That chunky screen surround demonstrates that, although this ten-year old tablet is recognisably an iPad, Apple's not stood still. Its first crack at the form factor also lacked a camera, and had a reflective screen with a lowish resolution that today feels like the pixels are slicing into your eyeballs. Still, it was approachable and user-friendly; you could hold the internet in your hands and make the iPad 'be' anything via apps. But yes, it now feels its age next to the iPad Pro, which fully made good on the platform's promise.
But you still can't do proper work on it, eh? It's just a blown-up iPhone!
That jibe hasn't aged any better than its subject. Dismissing the iPad as a giant iPhone was always odd, since that was its strength: dispensing with cruft. The message was clear when the device was first revealed: a relaxed Steve Jobs sat in an easy chair, thumbing through the internet, casually ignoring broken Flash containers while Adobe execs raged in their offices. As for 'proper work', you got a bigger canvas for finger-painting in Brushes and getting organised with Things – although typing on glass was never much fun.
Hence why PC makers finally won this war with touchscreen laptops! The end!
Only if you're a masochist. Most touchscreen laptops offer a miserable tablet experience that feels tacked on. They lack focus because they're trying to be all things to all people. Ironically, that's a problem Apple also now faces, given the emergence of iPadOS, increasing complexity due to pro-oriented user demands, and ludicrously convoluted multitasking gestures. The company's battle over the next ten years will be figuring out how to propel iPad into the future, without ditching the accessible elegance of its past.