Samsung Galaxy K Zoom hands-on review
We've had a play with Samsung's new smartphone-plus-10x-zoom-camera hybrid - here's our initial verdict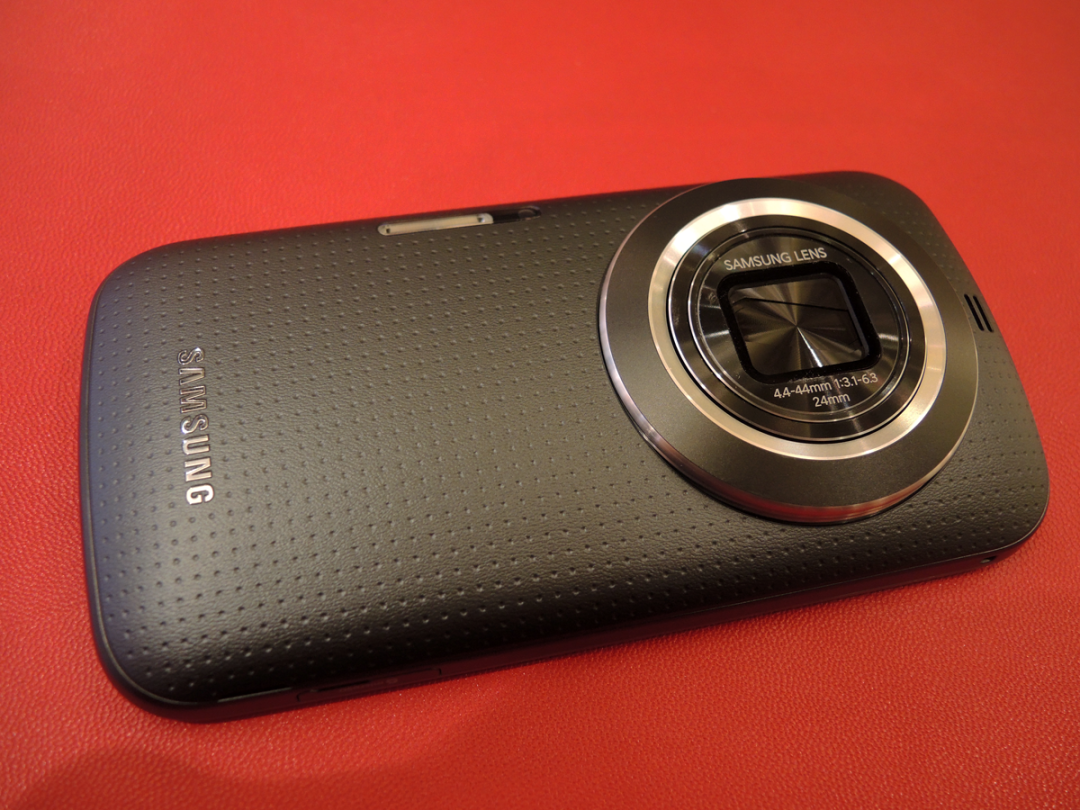 Until now, getting serious about phone photography has meant pushing an iPhone or flagship Android to the limit or braving Windows Phone with the Nokia Lumia 1020.
Samsung had hoped to clean up with the Galaxy S4 Zoom hybrid in 2013 but it couldn't match the Lumia for quality and was far too bulky to win any design plaudits.
Undeterred, Samsung's giving it another go with the Galaxy K Zoom. With a 20.7MP sensor, the latest Android KitKat OS and a fresh new design, it certainly promises greatness. We've gone hands on with it to see if it can nail this whole phonecamera/cameraphone thing.
It's a big, bouncy mid-range phone
First things first: the Galaxy K Zoom is a phone with a camera built in, rather than a camera with some phone features. So, unlike the recently released Galaxy Camera 2, it's designed to be your main device. That's just as well, because Samsung says the Galaxy K Zoom will cost around £400 when it goes on sale at the end of May. Essentially it's an expensive mid-range phone running Android KitKat.
For a 4.8in phone, it's big. Lovely and ergonomic, with a curved Galaxy S5-style dimpled polycarbonate body, but still big. It's 16.6mm thick, so thicker than the 10.4mm Lumia 1020 and nearly every other smartphone on the market, and heavy too. At 200g it's a touch lighter than its predecessor the Galaxy S4 Zoom, but not by enough to make a real difference.
Along the top edge, when held in landscape, you'll find the volume rocker, power button and shutter button – holding volume and shutter boots into the camera app from sleep.
Round the front – or should that be back? – there's a 720p Super AMOLED. It's clear, bright and punchy and represents a big step up from the S4 Zoom, which had just a 4.3in 960×540 display. But frankly, we would have liked Samsung to wow us with a 1080p display here. If we owned a K Zoom we'd expect to spend plenty of time zooming in, cropping and generally tinkering with big, crisp images before sharing them, all of which would be better in full HD.
Inside it'll run on a hexa-core processor combining a quad-core 1.3GHz and dual-core 1.7GHz chips. Storage is one-size-fits-all – 8GB – but you can add more via microSD, and the 2430mAh battery is removable.
It's pocket friendly (well, sort of)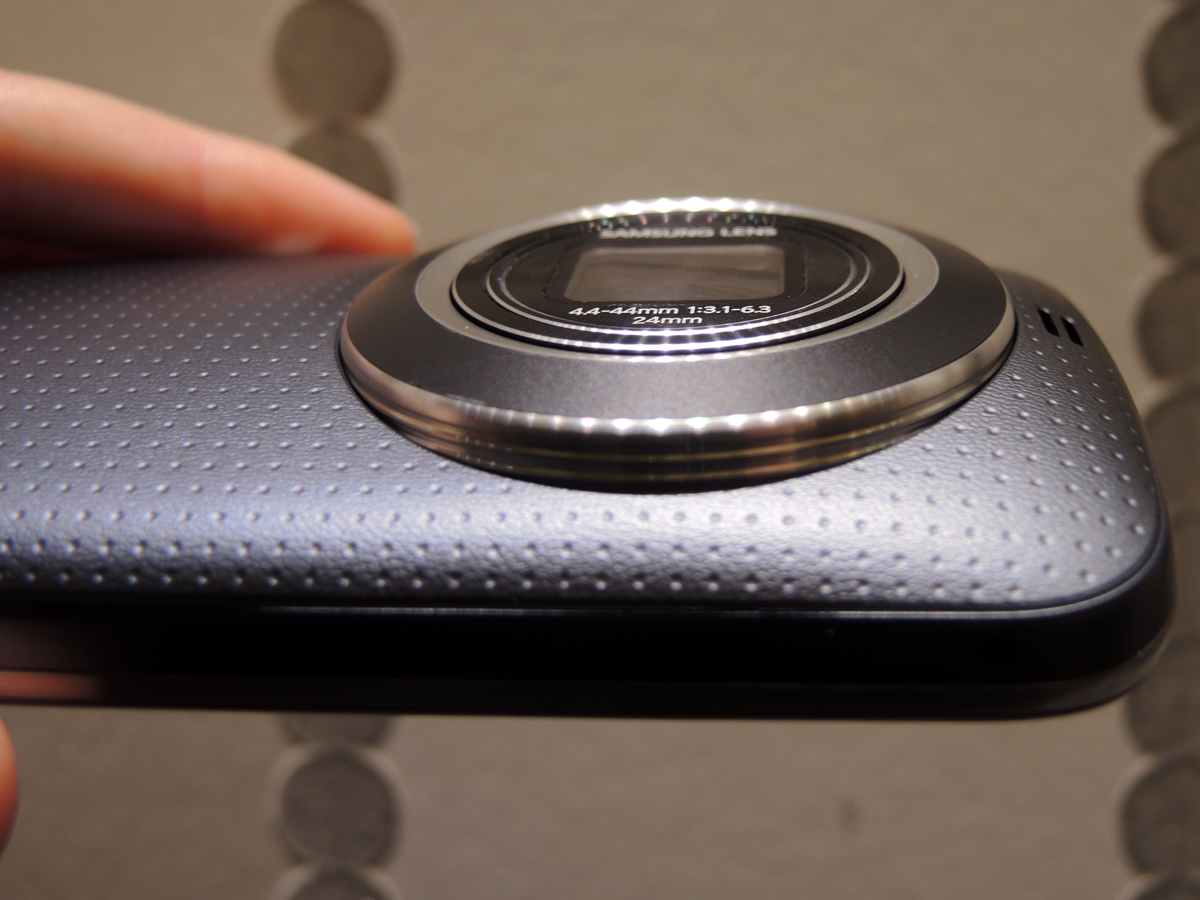 Samsung's ditched the compact camera-style protruding grip on the bottom/right hand side of the S4 Zoom and replaced it with a sleeker smartphone-style straight back for the K Zoom. And we're very glad it has; sure, it meant that you could hold the S4 Zoom more like a compact cam but day-to-day we'd rather have the extra pocket room.
What's more, the K Zoom has fancy new retracting lens tech, which means that when not in use it doesn't protrude so far out of the back. The combination makes it look a lot more like a normal smartphone. There's no waterproofing – so close-ups of starfish are out – but the K Zoom's beefy build looks like it can take a drop or two.
All in all, we like the direction Samsung's taken with the hybrid design. It's not perfect and you'll still look a little odd holding the K Zoom up to take a call, but it's a lot slicker than last year's attempts.
Samsung Galaxy K Zoom – tech specs
It's also a 20.7MP compact camera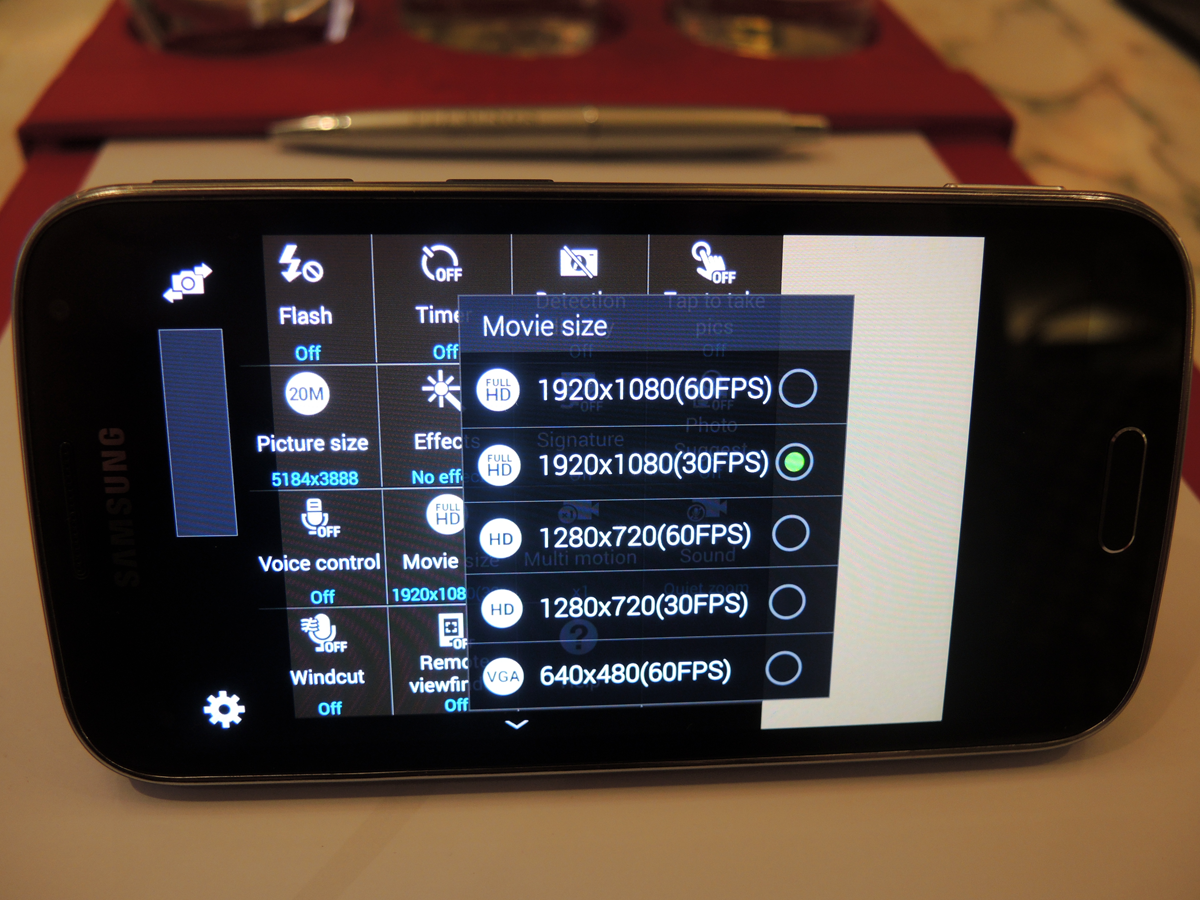 The only real reason you'd consider the K Zoom is if you want to graduate from smartphone cameras to something more advanced. So how's it fare as a snapper?
Well, tech-wise it's not hugely different from the S4 Zoom. The sensor is now a 20.7MP BSI CMOS effort – the S4 Zoom was 16MP – but it stays the same physical size at 1/2.3in. That means the Nokia Lumia 1020 will almost certainly still take better pictures on account of its larger 1/1.5in sensor – not to mention its headline-grabbing 41MP.
You also get Optical Image Stabilisation to help reduce blur and a bright Xenon flash to improve quality in poor lighting, but again both of these features were available on the S4 Zoom.
In our short play, AF is nice and speedy though making use of the K Zoom's 10x optical zoom can take a while. It's handy then that Samsung's added in a button to jump to 10x rather than spending 10-15 seconds doing it manually.
Video maxes out at 1080p/60fps. That's not a massive suprise, but given that the Galaxy S5 can shoot 4K, it would have been nice if it was included here too.
EXPOSURE EXPOSé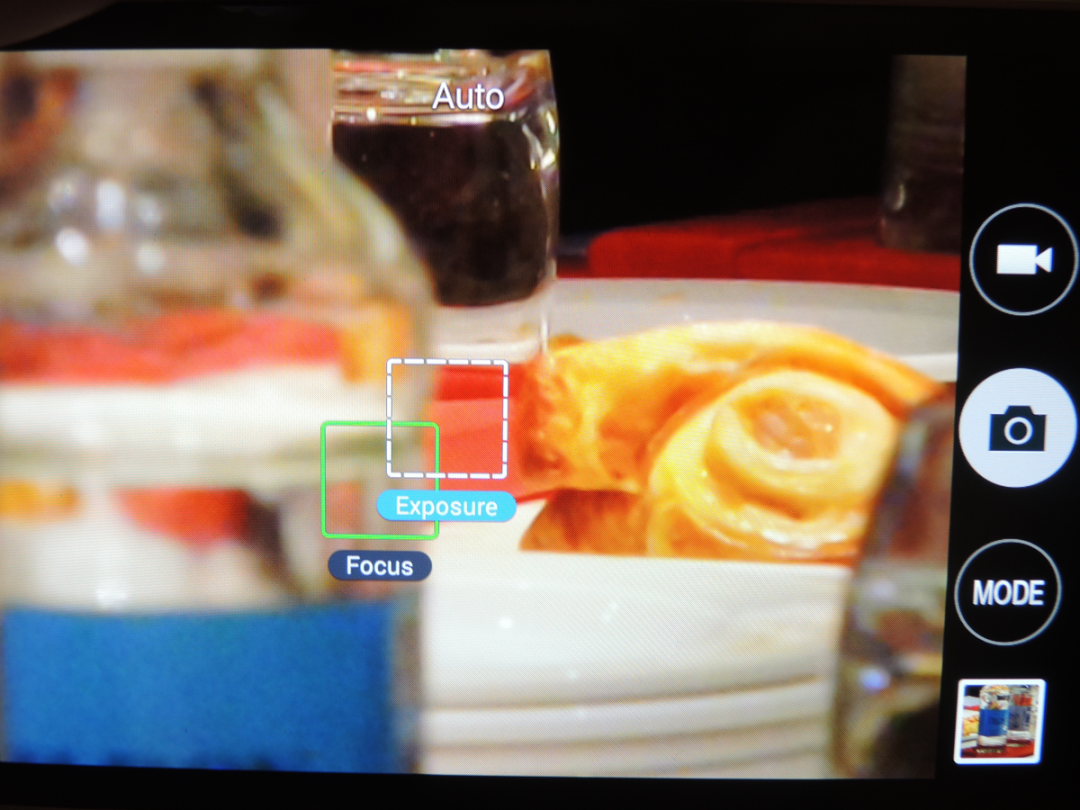 Fortunately, the software's had more of a tweak than the hardware. One great addition is the AF/AE (autofocus/exposure) separation feature. This enables you to move the focus and exposure squares around the touchscreen and set them independently of each other, so you could, for instance, focus on a dark area but take the exposure reading from a more neutral spot. It's idiot-proof, works well and is a real help when taking photos in tricky light.
Being a Samsung device, there are plenty of other features including a remote viewfinder app and a grand total of 28 shooting modes – some of which are undoubtedly gimmicks. But if you're overwhelmed by choice, hitting the Pro Suggest tile lets the K Zoom do the work for you. It's not as fast at detecting scenes as the Xperia Z2's Superior Auto mode, which snaps from macro to night to document in no time. But once it does select one, it overlays the chosen modes and filters (food, halogen lighting, vintage, bright colour etc) to help beginners and Instagrammers see what's going on.
The K Zoom sample we looked at is pre-production so we can't give a definitve verdict on image quality just yet, but we're not sure simply increasing the megapixel count and adding a few software features will produce dramatically better results than the S4 Zoom. Either way, we'll be pitting it against the Lumia 1020 in a full test very soon.
Initial Verdict
The K Zoom has plenty to offer the photography enthusiast then – the optical zoom still being the most useful tool compared to the likes of the Galaxy S5. And while it might be heftier than the Samsungs, HTCs and LGs your mates have got, place it next to them on the table at the pub and you won't get too many sniggers.
But we do already have a few qualms. There's no 1080p screen. Or 4K video. And though there's a microSD slot, built-in storage is a little stingy at 8GB.
Still, if the photos the K Zoom takes are spectacular, none of that will matter too much. As always, the proof will be in the pictures.