Samsung Galaxy S10 vs Galaxy S10+ vs Galaxy S10E: Which should you buy?
You've got a tough choice to make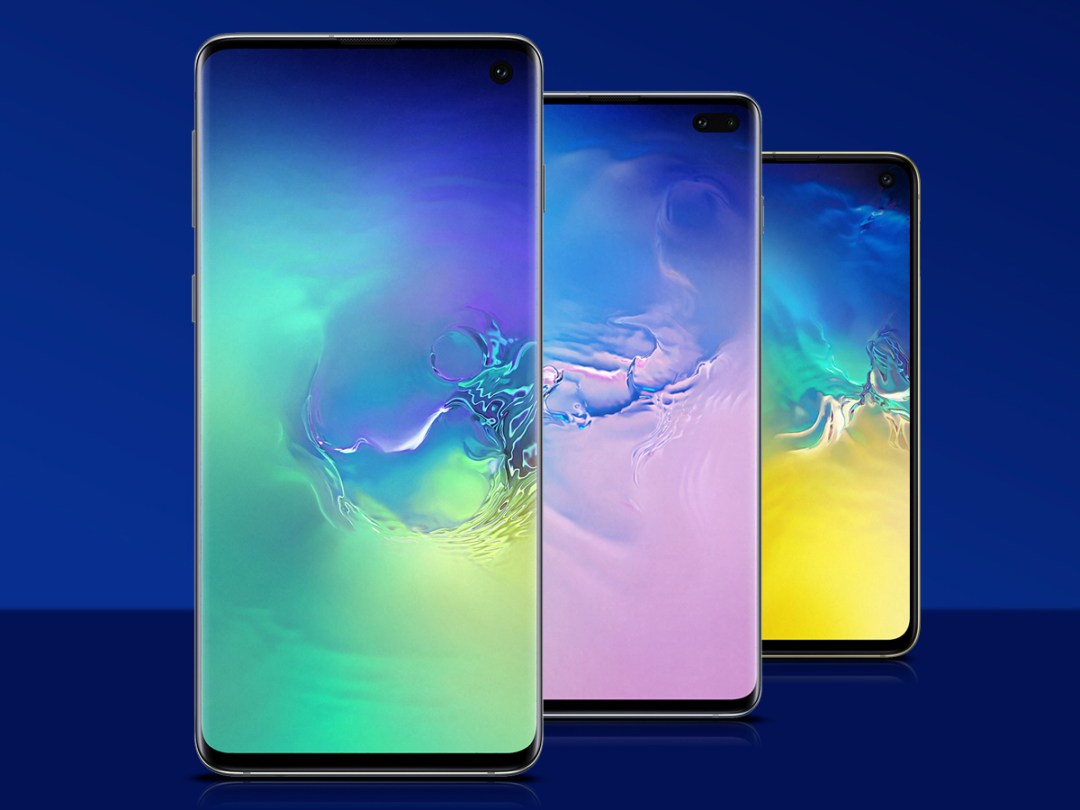 Samsung just launched the Galaxy S10, and this time around, there are three different models – which makes your decision even tougher.
All three phones pack the same kind of punch-hole display that minimises the front bezel, but there are some key differences otherwise. Do you go for the base Galaxy S10, the slightly larger Galaxy S10+, or the trimmed-down (and flatter) Galaxy S10E?
Here's a look at all three phones, along with an initial verdict of which device we think might be best for various buyers. We'll update this comparison once we publish our final reviews of all three handsets.
Galaxy S10 vs S10+ vs S10E: Specs
Samsung Galaxy S10
Samsung Galaxy S10+
Samsung Galaxy S10E
Screen: 5.8in AMOLED, 2280×1080 (438ppi)
Rear cam: 12MP f/1.5-f/2.4, 16MP f/2.2
Front cam: 10MP f/1.9
Video: 4K @ 60fps; slo-mo 1080p @ 240fps
Processor: Exynos 9820/Snapdragon 855
Storage: 128GB, 256GB
Wireless charging: Yes
Waterproof: Yes (IP68)
Battery: 3100mAh
Colours: Prism White, Prism Black, Prism Green, Prism Blue, Canary Yellow
Dimensions:

142.2 x 69.9 x 7.9 mm; 150g

Price (GBP): from £669
Design: Curved or flat?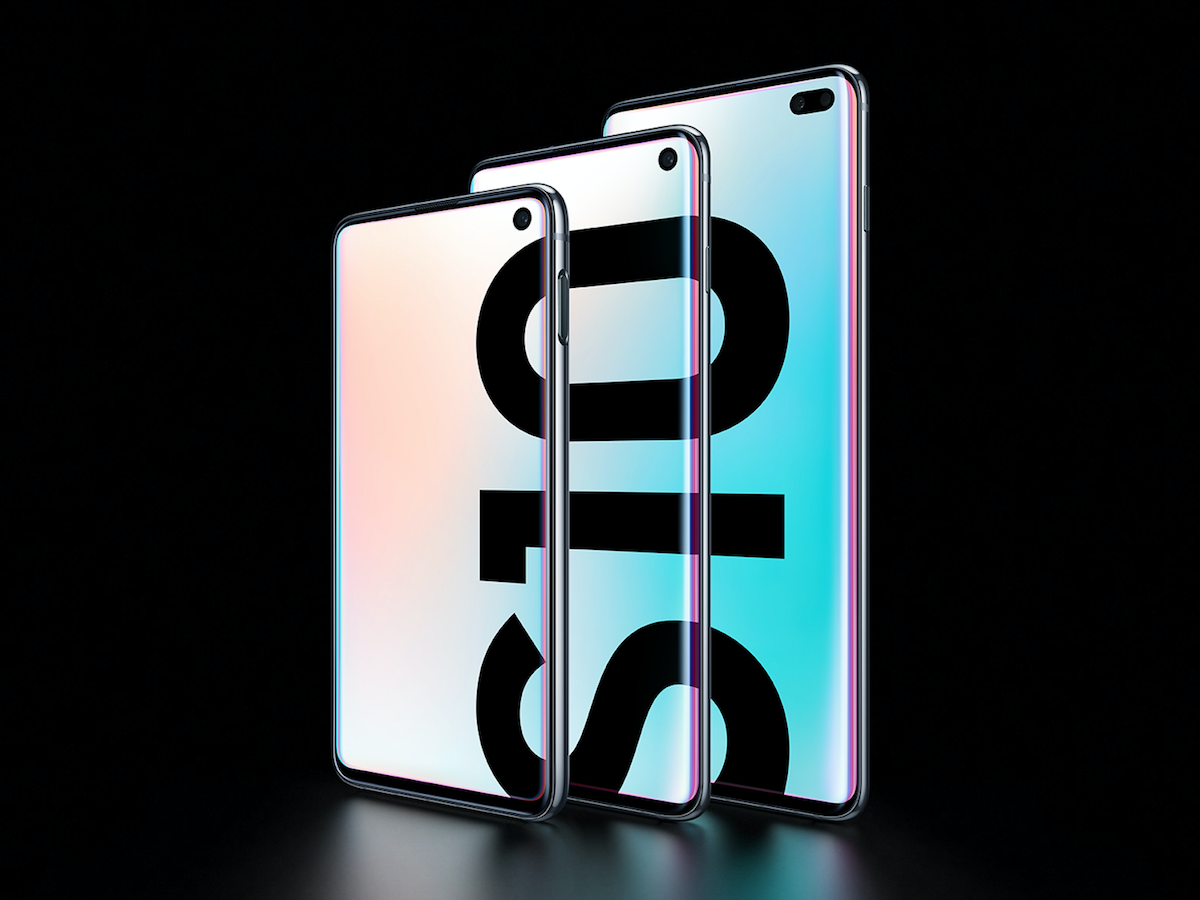 Both the Galaxy S10 and Galaxy S10+ evolve the previous Galaxy S9/S8 design. It's still curvy and immaculately constructed, but now the display covers nearly the entire face thanks to the punch-hole camera cutout. That means almost no top bezel chunk, and very little on the bottom.
However, the Galaxy S10E is a bit different. While the larger phones both curve along the right and left sides, the S10E is a fully-flat edition. Samsung ditched flat-screened flagships once the Galaxy S8 came along, but the S10E is like a throwback to a past era. It's less curvy, but anyone who loves a properly flat screen should be happy to see it.
Screen: A range of sizes
As mentioned, the Galaxy S10 and Galaxy S10+ screens curve along the sides, while the S10E is fully flat. All three measure different sizes, as well: the core Galaxy S10 has a 6.1in display, the Galaxy S10+ bumps up to 6.4in, and the Galaxy S10E drops down to 5.8in. In other words, the S10E's screen is the same size as last year's curved Galaxy S9 display.
The Galaxy S10 and S10+ have Quad HD+ Super AMOLED screens, which means they're high-resolution and stunning – but the Galaxy S10E drops down to Full HD+ (1080p). It's a lower-resolution screen, but still a fair bit crisper than Apple's "budget flagship," the iPhone XR. And it's still a Super AMOLED screen, so it ought to look pretty awesome all the same.
Camera: So many cameras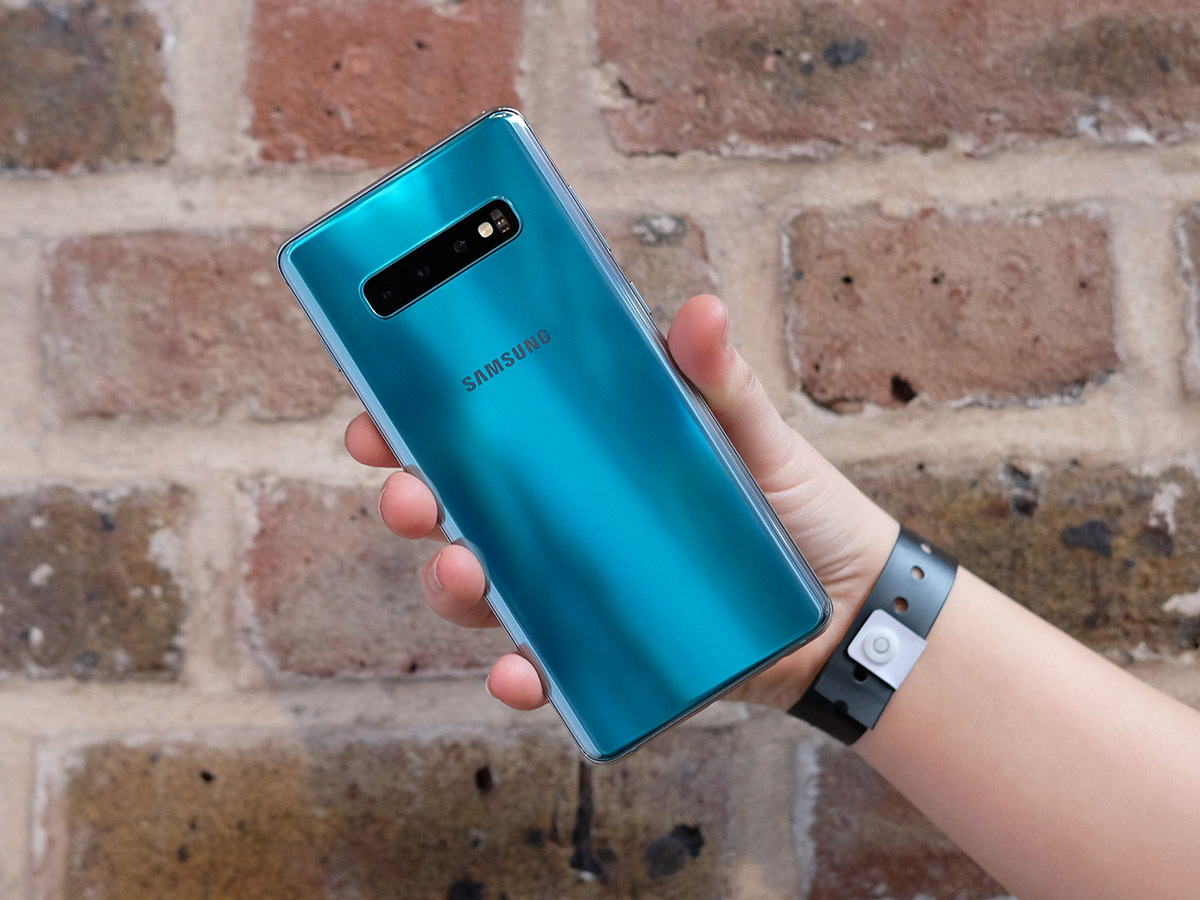 Last year saw a difference in the number of back cameras on the Galaxy S9 models, but both the Galaxy S10 and S10+ have three rear cameras this time around: a 12-megapixel (f/2.4) telephoto camera, 12MP wide-angle camera that can switch between f/1.5 and f/2.4 aperture, and a 16MP (f/2.2) ultra-wide camera.
It should be a pretty impressive setup, although we'll reserve judgement until we get in our review units. The Galaxy S10E drops the telephoto camera from the equation, but the other two should still prove to be pretty capable together.
On the front side, the Galaxy S10 and Galaxy S10E both have a single front shooter at 10MP (f/1.9), while the Galaxy S10+ augments it with a secondary 8MP (f/2.2) depth camera. The additional front camera also makes the punch-hole cutout quite a bit wider, however.
Performance: Power all around
It's a spec bump this time around: all three handsets feature Samsung's new Exynos 8920 chip across Europe, which is an upgrade over the Exynos 8910. In America, you'll get the Qualcomm Snapdragon 855 chip, which replaces last year's Snapdragon 845.
What does that mean? Well, you'll get the top-of-the-line Android chip in your respective region, which is sure to provide plenty of firepower for games, apps, and whatever else you might use your handset for.
Battery and perks: Some differences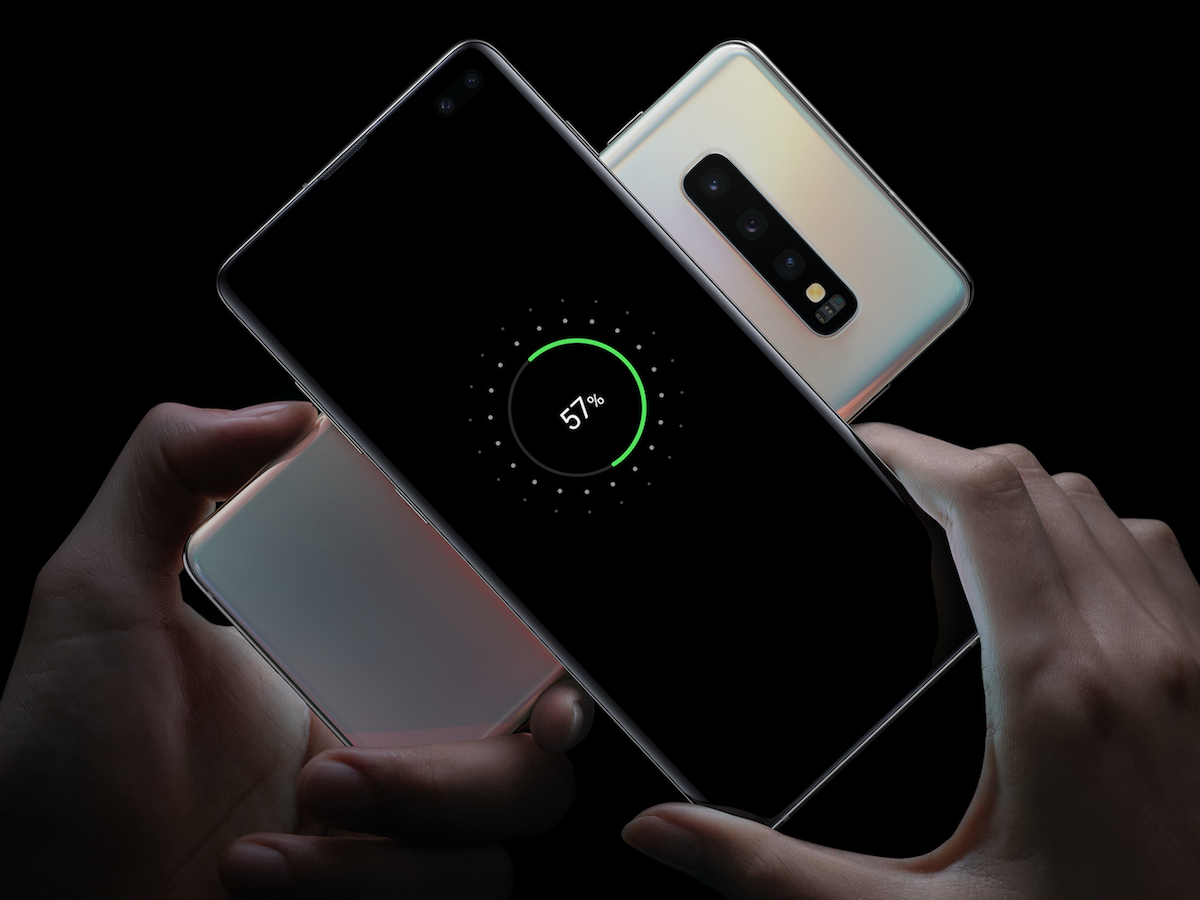 Along with the screen size discrepancies, the Galaxy S10 models also have varying battery pack sizes. The Galaxy S10 has a 3,400mAh battery and the Galaxy S10+ has a 4,100mAh cell, while the smaller Galaxy S10E goes with a 3,100mAh pack.
All three also have wireless charging, and can do PowerShare reverse wireless charging – that is, using its battery pack to charge other wirelessly-chargeable phones or accessories, including Samsung's new AirPods-like Galaxy Buds.
The Galaxy S10 and S10+ both have ultrasonic fingerprint sensors embedded within the screen, letting you unlock the phone by pressing your against the display, while the Galaxy S10E settles for a more traditional fingerprint sensor embedded in the side power button.
Initial verdict: Which S10 is for you?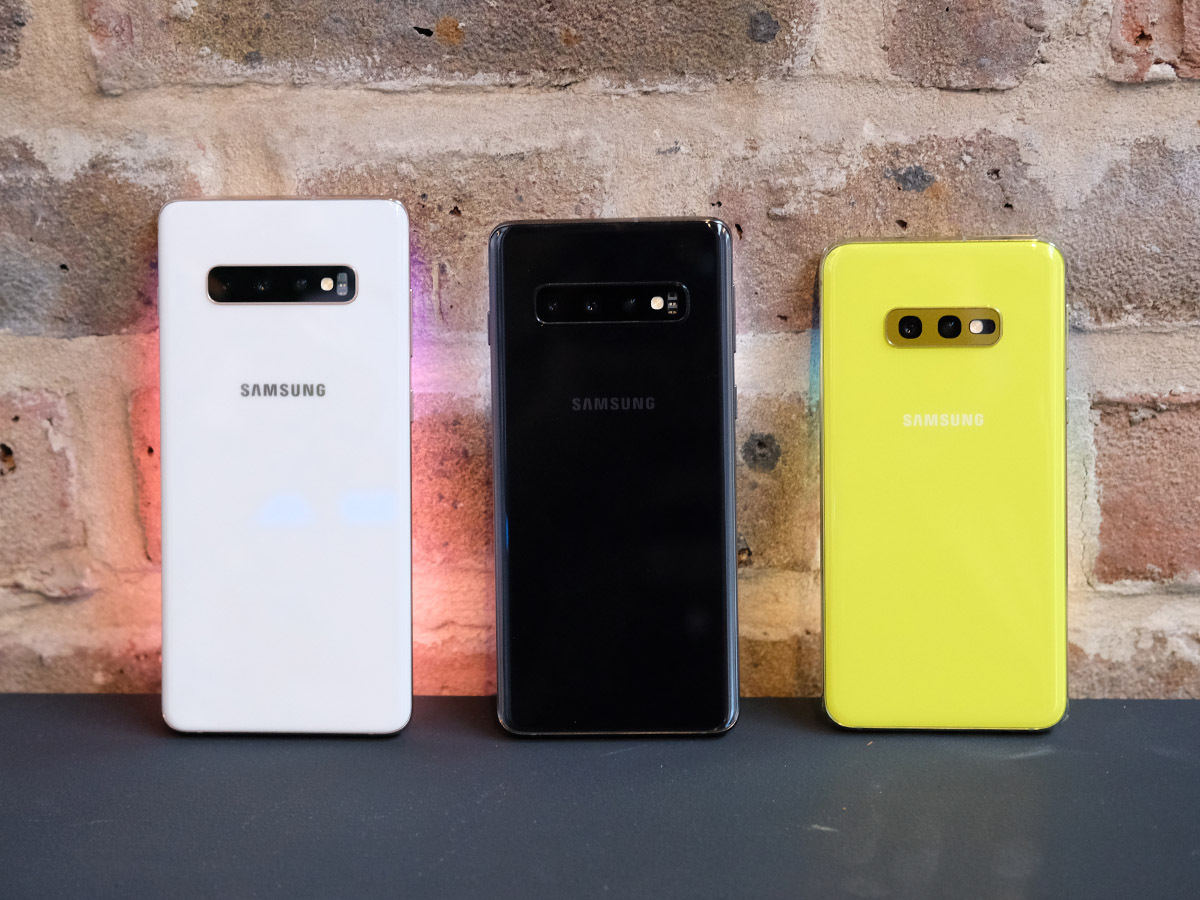 All three Galaxy S10 handsets seem plenty compelling, yet each provides its own distinctive allure – and price point to match.
The core Galaxy S10 will be the phone for a lot of buyers, packing in a lot of high-end design gloss and technology at the pretty significant asking price of £799. It's a pretty large phone, but not the largest, and offers plenty of perks.
Want something larger? Go for the Galaxy S10+. Aside from the larger screen, you also get a second front-facing camera and more RAM, but otherwise it's very similar to the core S10. At £899, it might be worth it for that huge display.
And the Galaxy S10E is pretty compelling at £669. It trims down on a few elements, with the smaller flat screen, a 1080p panel, one less back camera, and no in-display fingerprint sensor, but you still get a lot of power and gloss for £130 cheaper than the core S10.
We can't wait to get our hands on review units and truly pit these three phones against each other – and we'll update this comparison once we do so.