Samsung Galaxy S8 vs LG G6: Which is best?
This spring's boldest Android flagships enter the arena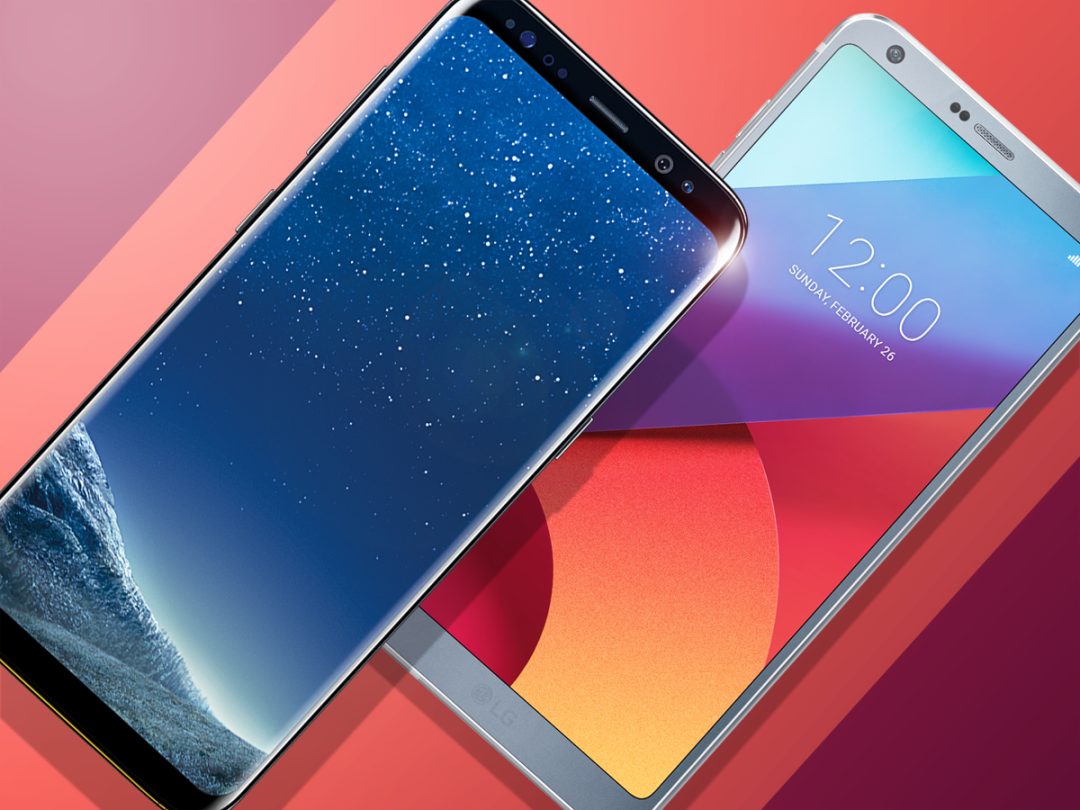 It's been a while since Samsung and LG seemed like even competitors on the biggest stage.
The LG G3 ruled for a while, but then Samsung's Galaxy S6 dominated the slightly uninspiring LG G4, and last year's Galaxy S7 impressed more than the modular experiment that was the G5.
But now, with the Samsung Galaxy S8 and LG G6, this feels like a fight that could truly go either way.
Both pack taller-than-usual, HDR-capable displays on bezel-light faces, and otherwise load in a lot of top-of-the-line tech to delight and entice potential buyers. And now that we've put both through our extensive review gauntlet, we can tell you which is the best – and why. Here we go!
Design: We'll take the curves
The most exciting thing about the LG G6, at least conceptually, is that it ditches the modular approach of the G5. While that was an interesting twist, the concept of add-on accessories didn't really catch on, and wasn't worth the expense or trade-offs.
Luckily, the G6 is much more than just a unibody G5. This glass-and-metal slab is a beauty of top-end flagship design, and it all starts with the front, which plasters the stunning screen across more than 85% of the phone's face. You still get slim bezels on the sides and slightly larger ones on the top and bottom, but the G6 is an eye-catcher for sure. And it's a flat screen, in case you're not swayed by curves.
The Galaxy S8, on the other hand, is all about those curves. It likewise puts a tall screen all over the front of the phone, with no bezel seen on the curved sides, and very little on the top and bottom. The way the screen blends into the curved bezel is really seamless and attractive.
Both look absolutely brilliant, and if you put it to an office poll, we'd surely have some outliers. But overall, we're more excited about the Galaxy S8, now that we've wielded both for some time, as the seamless, super-curved design just stands out a bit more than LG's own. It's close, but Samsung's phone makes the bolder impression here for sure.
Winner: Samsung Galaxy S8
Screen: Extra tall, extra great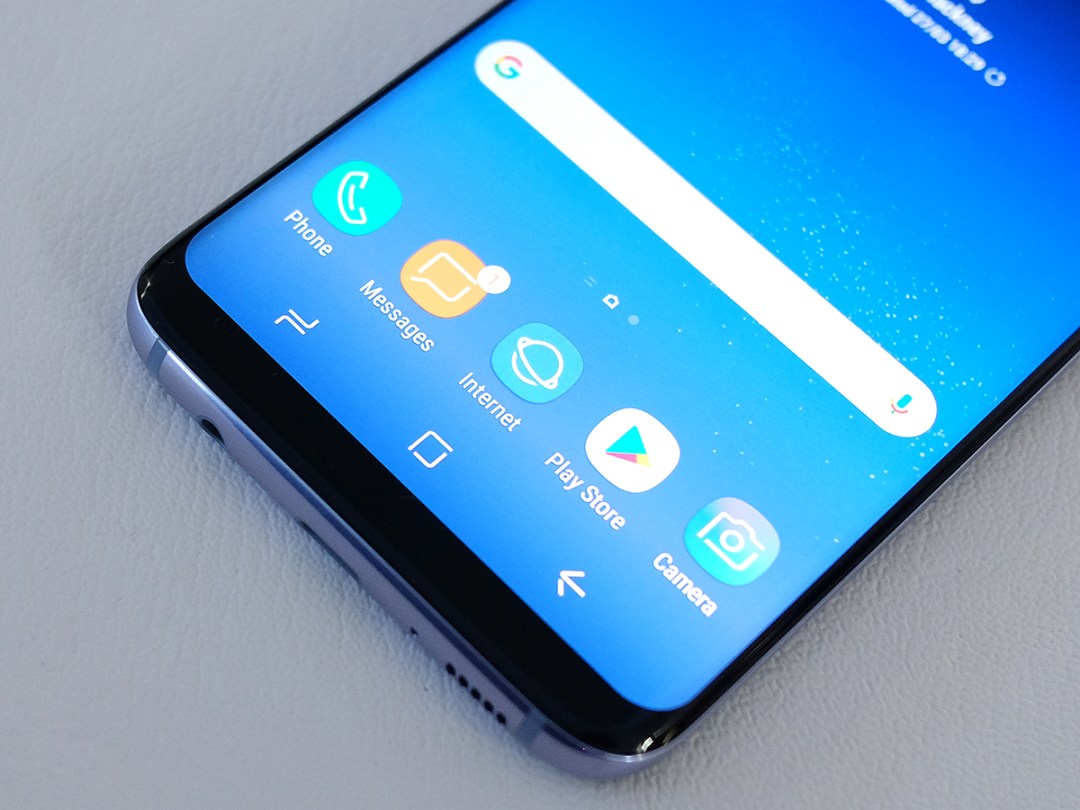 Flagship screen sizes have pushed the width boundaries about as far as they can go before feeling deeply uncomfortable and unmanageable – so both the Galaxy S8 and LG G6 avoid the issue by pushing height instead.
Both devices ditch the long-standard 16:9 aspect ratio, with the G6 using an 18:9 screen at 5.7in (2,880 x 1,440) and the Galaxy S8 going for 18.5:9 for its 5.8in panel (2,960 x 1,440). By going taller, both phones give you more screen real estate without stretching your one-handed grip, and both are actually narrower than their predecessors – the S8 being compared to the Galaxy S7 Edge in this case.
There's a fair bit more in common between these displays: both are super-crisp Quad HD stunners, and both have mobile HDR capabilities, offering stronger contrast between light and dark colours. With compatible content, such as Netflix original series like Luke Cage and Stranger Things, you'll really see a difference – well, once the Netflix app is updated, at least.
Both also have rounded edges, which is a neat trick. But while Samsung's screen is another AMOLED panel, LG has stuck with its Quantum IPS LCD for the G6. You won't get the deeper blacks of an OLED screen on an LCD, but it's quite bright and has great viewing angles.
They're close, really close, but the AMOLED makes just enough of a difference to really stand out here, and the technology makes a lot of sense with the always-on display. The Galaxy S8 has the best phone screen we've ever laid eyes on, and it takes the win here.
Winner: Samsung Galaxy S8
Camera: Single, please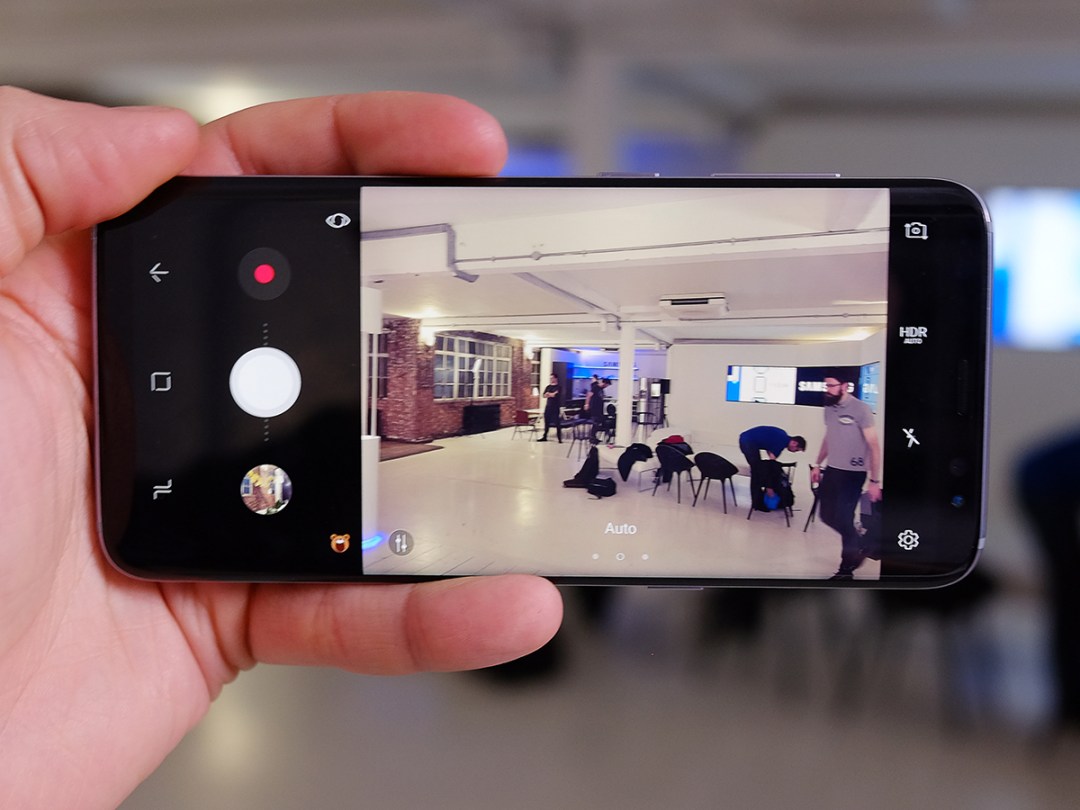 Last year, we gave the Galaxy S7 a slight advantage over the LG G5 when it came to camera performance – and you agreed with us. Our readers picked the Galaxy S7 as the best camera over the OnePlus 3 and iPhone 6s, based on sample photos, while the G5 finished 4th.
It's an all-new battle this time around, however, and both handsets are packing improvements. The Galaxy S8 largely sticks with what worked last time around, hardware-wise, with another 12-megapixel main camera with f/1.7 aperture. However, it uses more image processing tricks: the S8 snaps three photos every time you hit the shutter button, then tosses in noise reduction, pixel binning, sharpening, and shake reduction to reduce blur.
Meanwhile, the LG G6 keeps the dual-back-camera approach from last year, but changes the components. Instead of having mismatched megapixel counts, both are 13MP sensors, with one at 71° and the other a 125° wide-angle lens.
In our time with the G6, we've found it to be faster than the LG G5 with locking onto subjects and adjusting exposure, albeit a bit slower than the Google Pixel. You'll get great results with good lighting, but expectedly less so with low light, with plenty of noise visible – especially since the wide-angle lens doesn't have optical image stabilisation.
And yet when it came down to conclusions, we decided that last year's Galaxy S7 Edge still produced slightly better results than the new G6, according to our reviewer's eyes and analysis. With the Galaxy S8 being just a smidge better than its predecessor, it definitely has the win here. There's no better smartphone camera available today, although we'd say it's a close tie overall between the Galaxy S8, iPhone 7 Plus, and Google Pixel.
Winner: Samsung Galaxy S8
Performance: Plenty of power
When it comes to raw power, the Galaxy S8 has the slight edge here.
The LG G6, revealed a few weeks earlier, relies on the Qualcomm Snapdragon 821 system-on-a-chip, which most of us first encountered with the Google Pixel last autumn. It's super fast, offering a slight advantage over the previous 820 chip, and the 4GB RAM within is plenty for multitasking. We've been extensively hands-on with the G6 and it's certainly speedy.
However, Samsung is going for its new Exynos 8895 chip in the UK, or the next-level Qualcomm Snapdragon 835 in some regions. In both cases, you'll get a chip made with the 10-nanometer process, which allows for more parts crammed into the same space, while the Snapdragon 821 uses the old 14nm process. It's a more powerful, more efficient chip in both cases, and it shows in the benchmark testing.
Will you notice the difference in everyday usage? We'd be surprised, to be honest. Chips this powerful can handle anything your apps, games, and media can throw at them, and both Android Nougat-packing phones are incredibly fast. But it's possible that high-end games and apps could show a bit of a difference in time thanks to the extra muscle of the Galaxy S8.
Winner: Samsung Galaxy S8
Battery and perks: Galaxy of benefits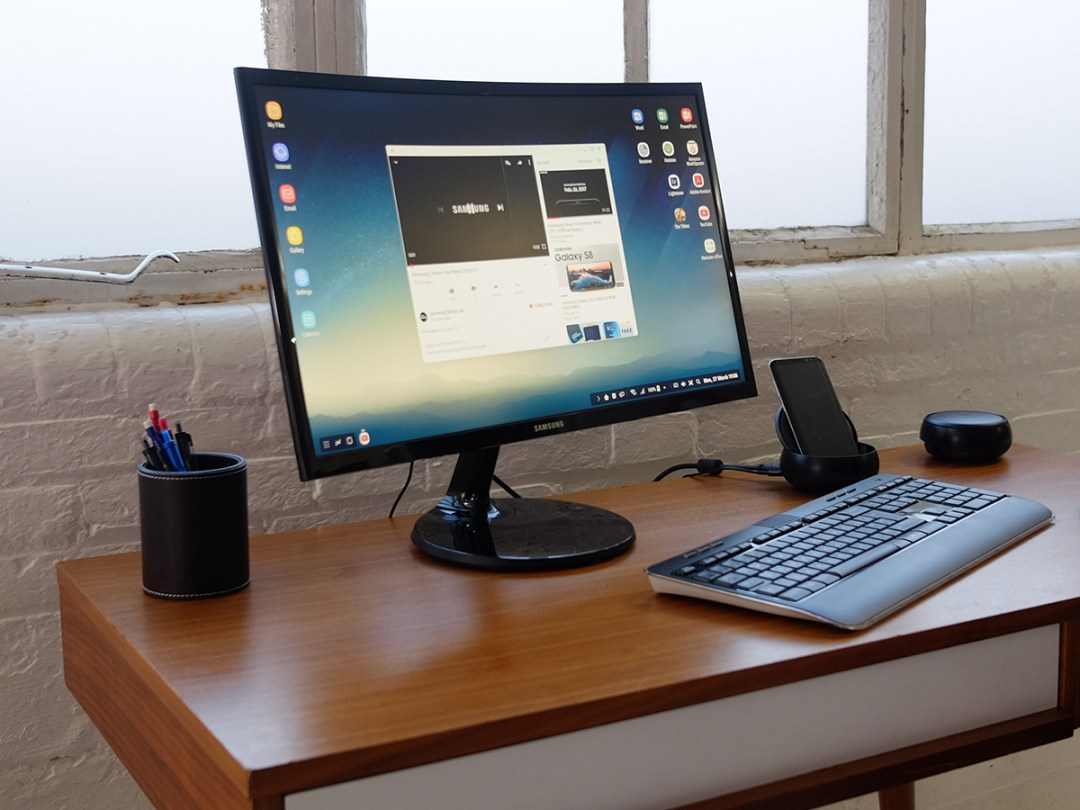 Samsung stuck to its guns with the Galaxy S8's battery, using the same 3,000mAh size from the flat Galaxy S7 – but not the larger 3,600mAh battery from the Galaxy S8 Edge. Meanwhile, the LG G6 goes 10% higher than the Galaxy S8 with 3,300mAh.
Ultimately, both phones are very solid all-day performers, but you're not likely to get very far into a second day unless you barely use your phone. Meanwhile, the G6 doesn't have wireless charging outside the United States, although it does have FastCharge 3.0 via USB-C. The Galaxy S8 has both wireless and fast charging, however.
You'll get 32GB starting storage on the LG G6, but double that with 64GB on the Galaxy S8 – and both take microSD cards to amplify that tally, thankfully. Both devices are also IP68 water and dust resistant, too.
But the Galaxy S8 brings some added perks to the table. It has VR support via a new Gear VR model, which fits the new form factor and comes with a touch remote. It also has iris scanning that has been improved since first appearing on the recalled Galaxy Note 7.
And you can also grab the DeX Station, a phone dock that can connect to an external screen – up to 4K resolution – to give you a desktop PC-like experience. You'll be able to use desktop-optimized versions of apps, like Microsoft Word, and even plug in a mouse and keyboard. It'll cost you, of course, but that could be a really useful perk for anyone whose smartphone is their primary device these days.
Samsung's phone wins out on perks and storage alike, so this category is yet another win for the Galaxy S8.
Winner: Samsung Galaxy S8
Verdict: Samsung's reign continues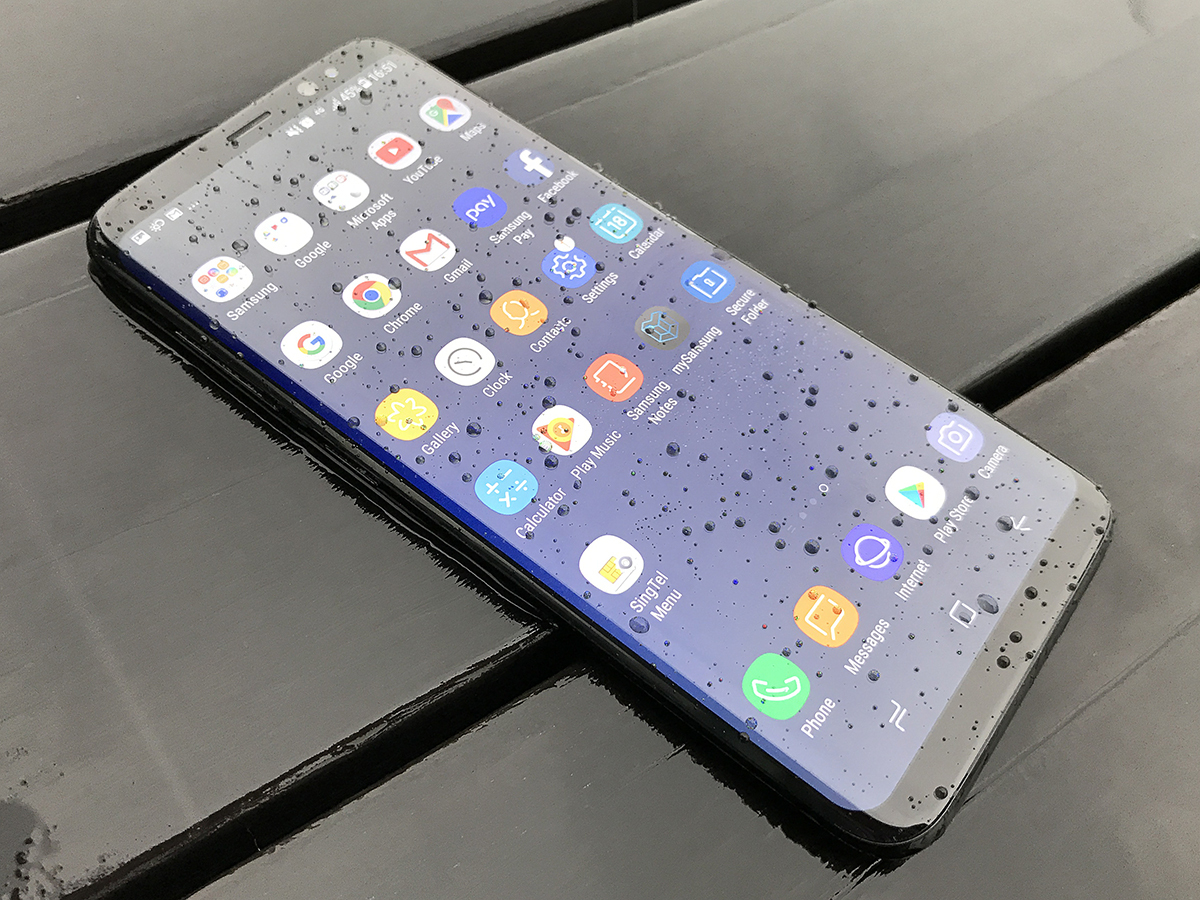 Samsung just took every category in this showdown, so it must be a slam dunk, right? Not exactly: as each comparison shows, the Galaxy S8 just edges out the LG G6 in nearly every respect.
But when you're spending several hundred quid on an Android flagship, the little details and differences mean everything. And here, the Galaxy S8 just impresses to a greater degree across the board.
That's true with the flashy, curvy design, the AMOLED HDR-capable screen, the back camera, the raw processing power, and even the little benefits and extras available to buyers.
The LG G6 is an excellent Android phone, and truly one of the top in its class. But the Galaxy S8 is just better in nearly every single way. You'll pay a little more for Samsung's advantages here, but what's another £40 when you're already spending huge on the phone you'll carry for the next couple years? If you want the best of the best, get the Galaxy S8.
Winner: Samsung Galaxy S8
Get the Samsung S8 (64GB) SIM free here for £689 or on contract here