Slate protectors: the 11 best cases and covers for the iPad 10.2 (9th gen)
Take care of your tablet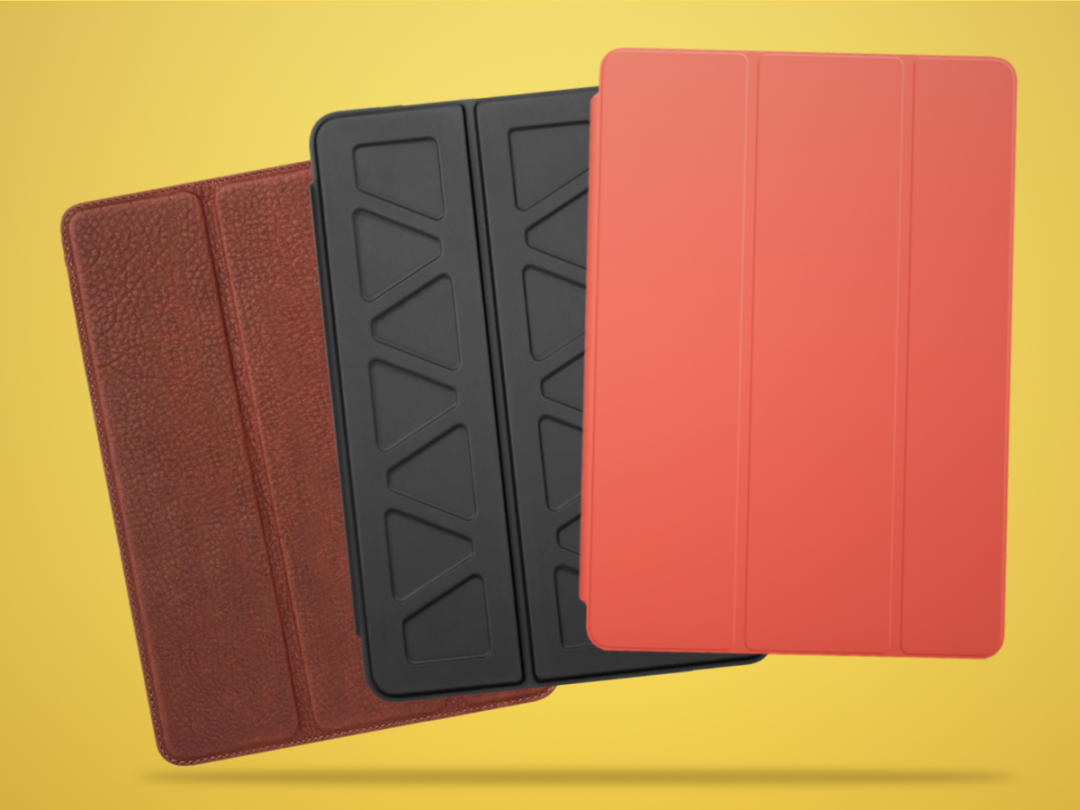 Just bagged yourself one of Apple's new 10.2-inch tablets? Good news: if you've got a case kicking around from the previous two iPad generations, it should fit your ninth-gen slate.
But there's no need to worry if you don't: because its dimensions haven't changed since 2019, there are plenty of covers available to fit the vanilla version of the iPad. And with the announcement of a 2021 upgrade, a slew of case makers have released fresh shells to celebrate.
So whether you want a folding folio, a rugged wrapper or a case with a built-in keyboard, the list below features our pick of the best iPad cases you can buy.
Apple Smart Cover (£49)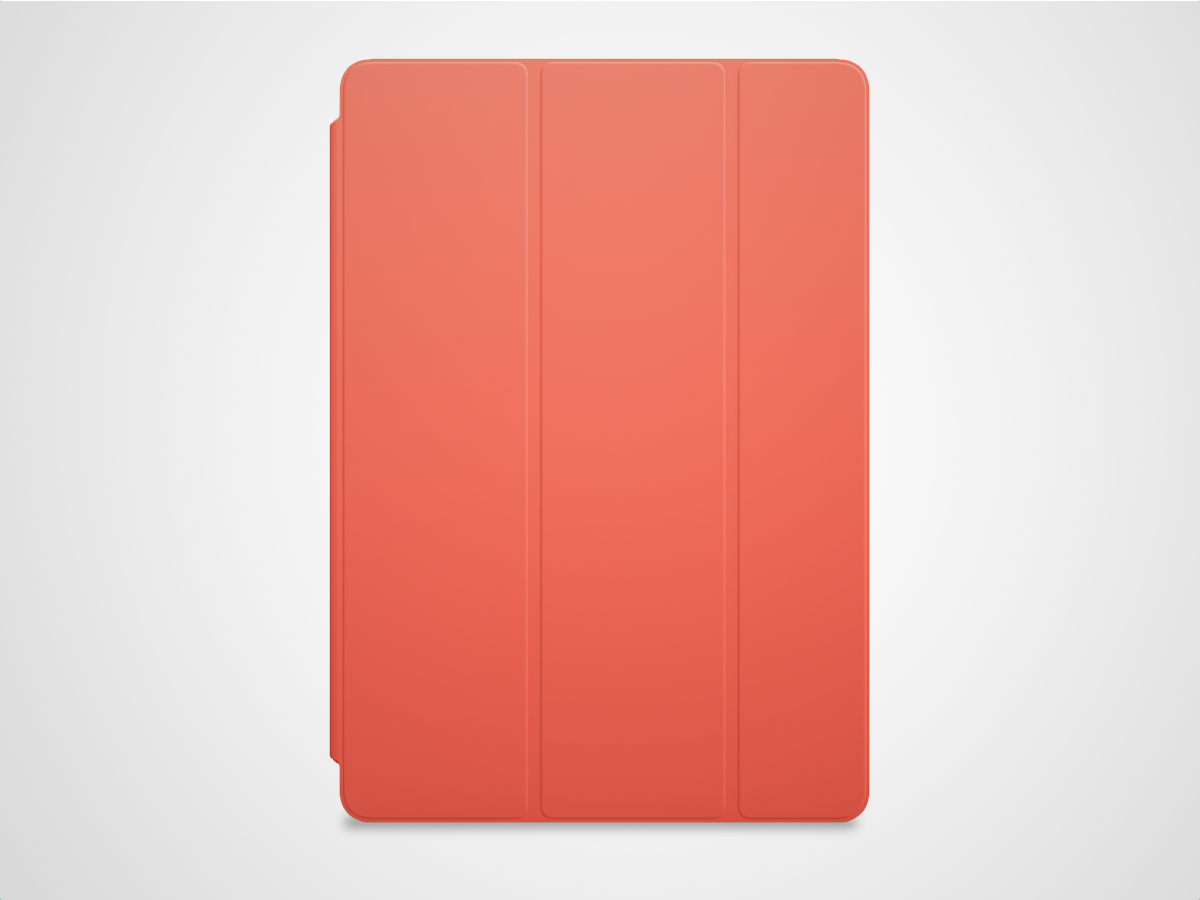 The back of your iPad is already wrapped in recycled aluminium, which should be plenty tough enough to withstand everyday bumps and bashes. Apple certainly thinks so: its official Smart Cover shields only the top of your tablet. And for a folding front case that you know will fit right, it's a streamlined solution. The hinge mounts magnetically to the left edge of your tablet, while additional magnets in the cover mean your iPad will automatically wake when you open it. Shipped in nine colours (including juicy hues like Pink Citrus), it's all set to support your slate in style.
Decoded Slim Cover (£70)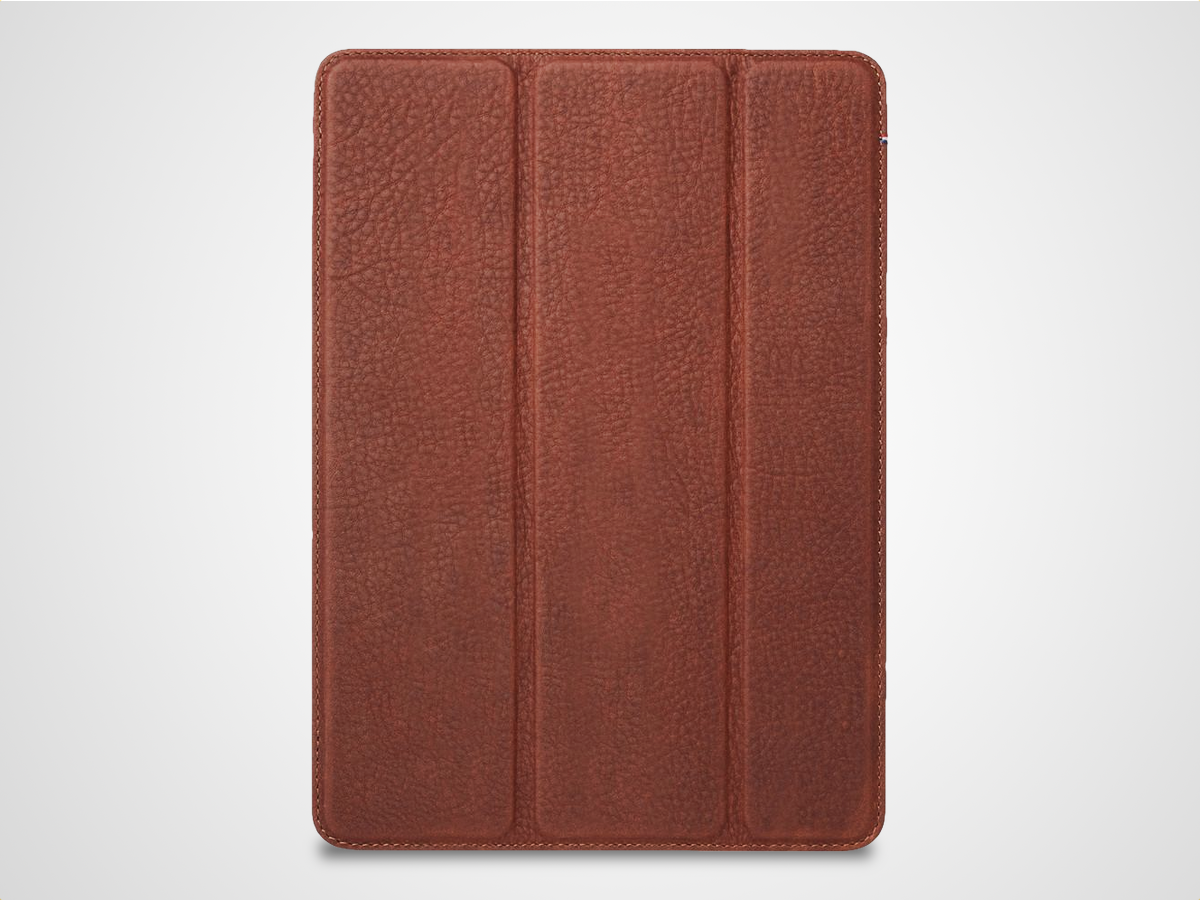 Made for last year's eight-gen iPad, this classy case from Decoded will fit the new model just as well. Which is good, because it's a picture of premium protection. Its three-fold design offers the same freestanding flexibility as Apple's Smart Cover above – but unlike the official case, this one also shields the rear. Slim, light and open in all the right places, it's a different sort of smart: a full-grain leather finish wraps the front and back, while a microfibre lining means your iPad will be secured in svelte comfort. Plus it plays nice with Decoded's matching Apple Pencil sleeve.
Apple Smart Keyboard (£159)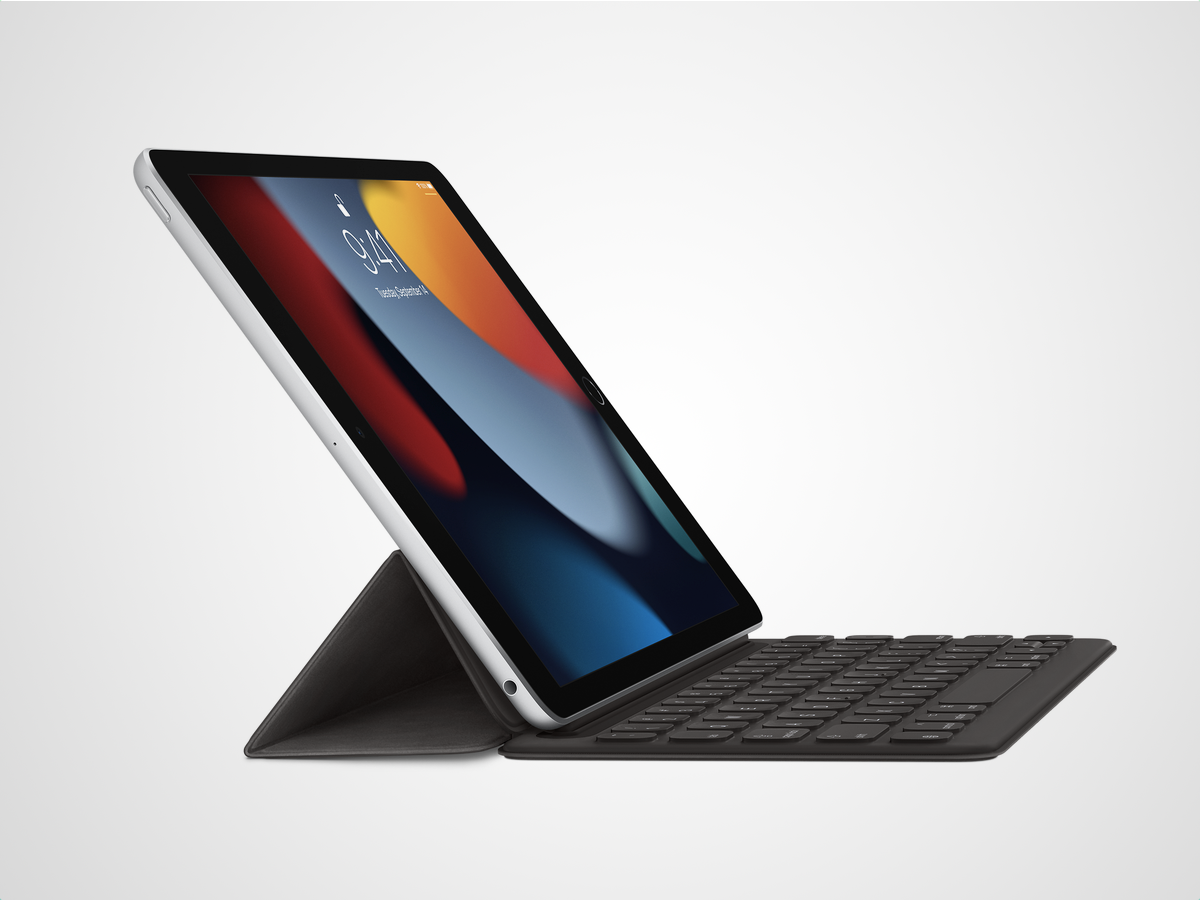 Apple's iPad 10.2 might be its most affordable tablet, but with a new A13 Bionic chip inside, the slate is no slouch when it comes to Getting Things Done. And if productivity for you means typing at 60 words per minute, Apple's Smart Keyboard case should help you speed through assignments. Connected to your tablet via its subtle Smart Connector, the slimline attachment offers a full compliment of Qwerty keys that are yours for the tapping – plus it props your iPad at the perfect angle. Filed your copy for the day? Fold the whole thing away for neat screen protection.
Pela Case (£47)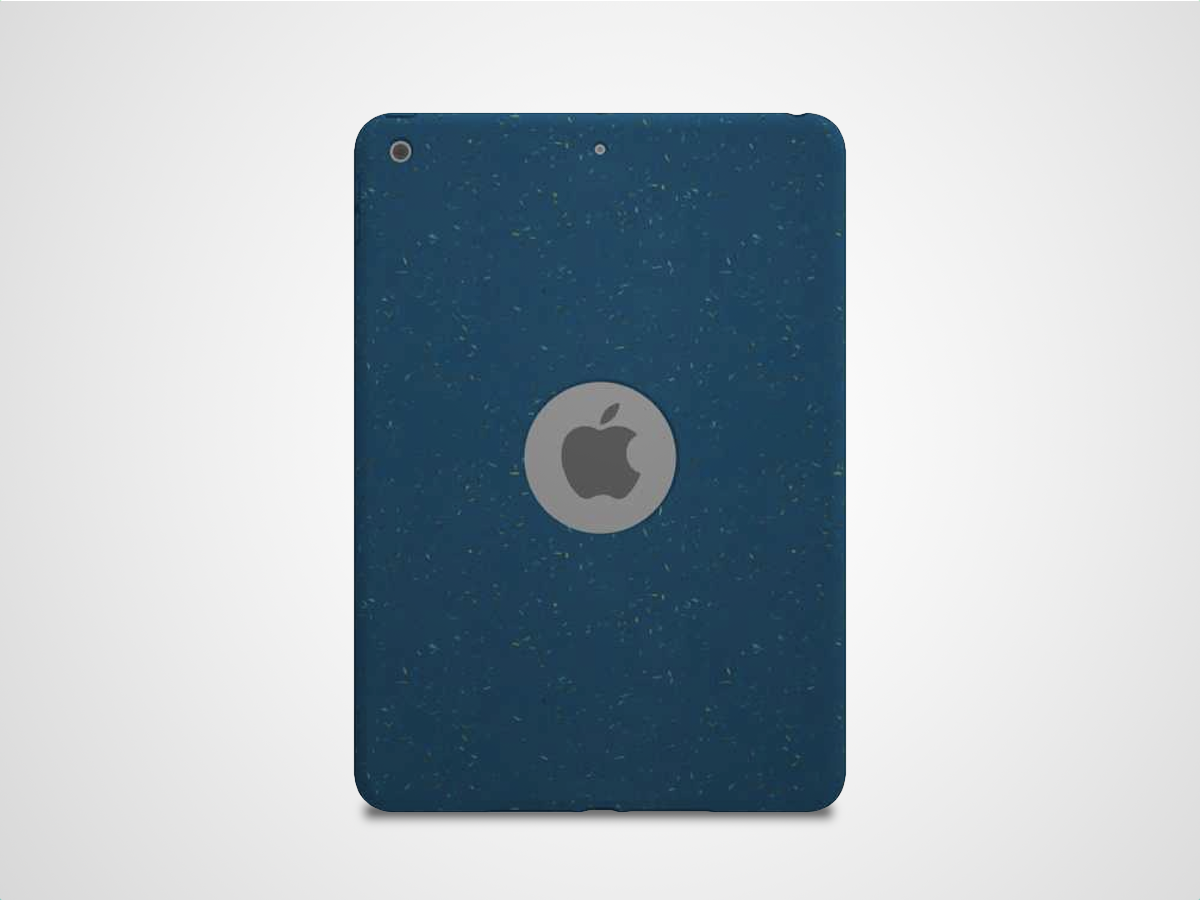 From recycled aluminium on the outside to recycled tin on the inside, Apple's gone greener with its recent releases. You can do the same with your iPad cover: Pela's eco case is crafted from a compostable combo of flax shive and plant-based biopolymer. It's flexible, soft to the touch and wraps around your tablet for maximum protection. When it comes time for a fresh slate, send your old case back to Pela and they'll take care of it sustainably – or simply stick it in your compost bin, where it should disappear within a few months.
Mous iPad Case (£70)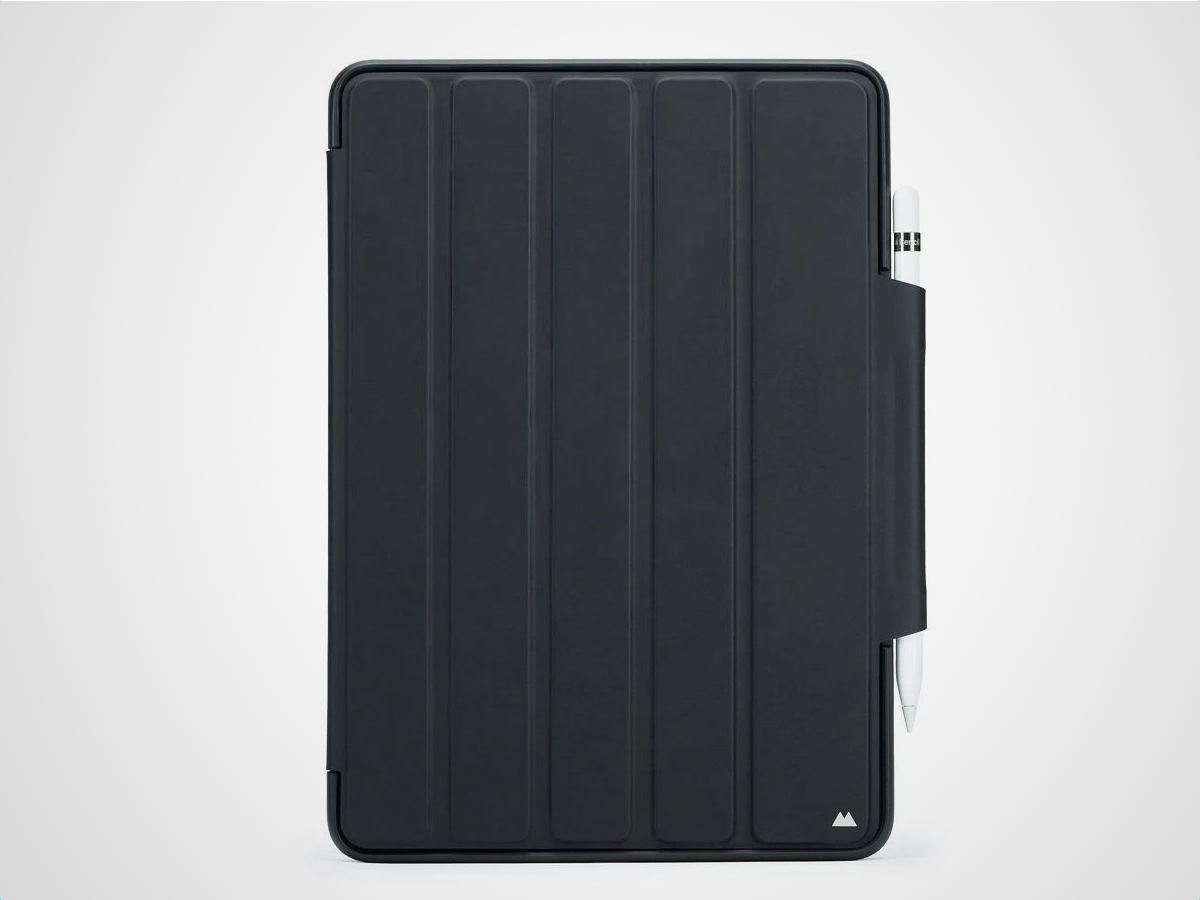 We don't recommend dropping your devices from a 40ft crane. Or a helicopter. Or from the edge of space. But Mous has done all of those things (and more) to prove just how protective its cases can be. So if it's serious safety you're after, try sticking your slate in its iPad cover. Equipped with a rigid back plate to prevent twisting on impact, it's also lined with AiroFoam to absorb shocks and drops. A raised edge helps shield the screen from smashes too. More than just a hardy guardian, the Mous case can stand at four angles for maximum viewing versatility, while a slot in the folio clasp will helpfully hold an Apple Pencil.
Logitech Combo Touch (£140)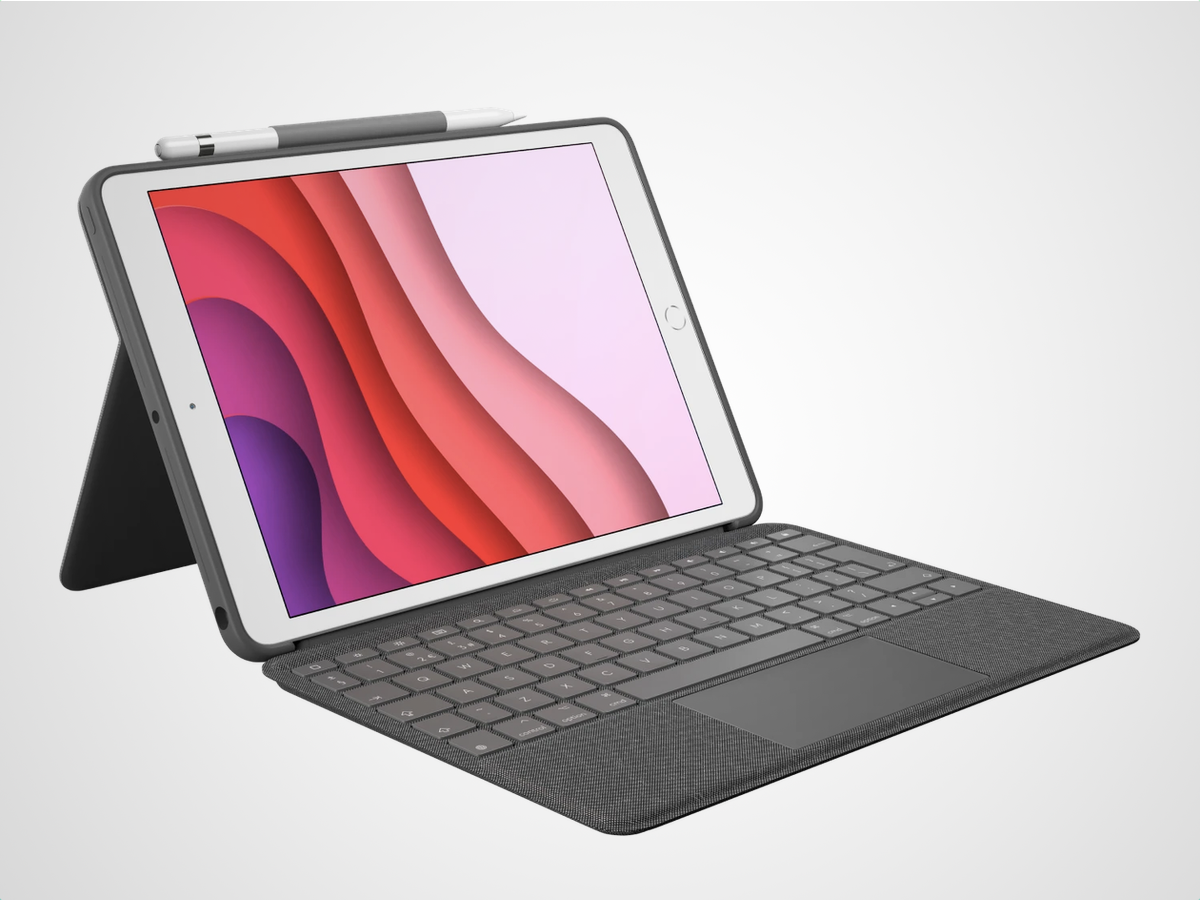 Like Apple's keyboard case, Logitech's Combo Touch cover integrates a full set of keys into a slimline protective case. Unlike Apple's effort, it does even more to convert your iPad 10.2in into a laptop impersonator. Instead of a folding front, you get a one-piece panel that's home to a backlit keyboard, as well as a trackpad that supports multi-touch gestures like a MacBook. There's also a full suite of iOS shortcuts along the top. A rear shell ensures that the entirety of your tablet is taken care of too. Done for the day? Detach the magnetic keyboard, slip your Apple Pencil into the integrated sleeve and flip out the kickstand for a perfect Netflix setup.
Zagg Gear4 Orlando (£40)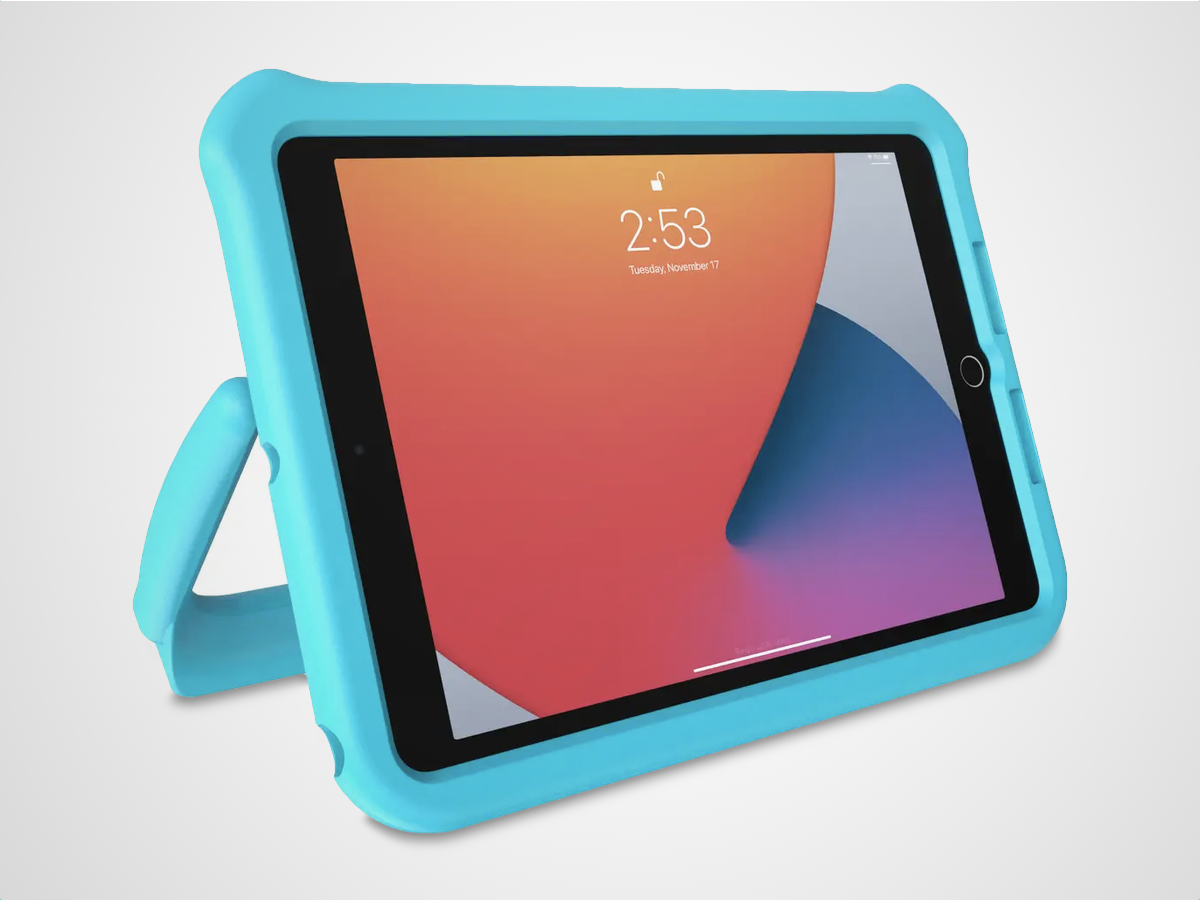 The iPad Mini might be a better fit for little paws, but the iPad 10.2in is a more affordable way to let sprogs experience educational apps. Make it easier for kids to tote with this reinforced Gear4 case. A D3O lining inside protects your iPad from accidental knocks and shocks, while a chunky rubberised shell ensures it's safe from inevitable tumbles. A pair of adjustable arms can prop up the iPad or rotate around to form a suitably sturdy handle. Neater still, the attachments will also hook onto a headrest – ideal if your little one insists on Peppa Pig repeats when you're on the road.
Otterbox Defender (£80)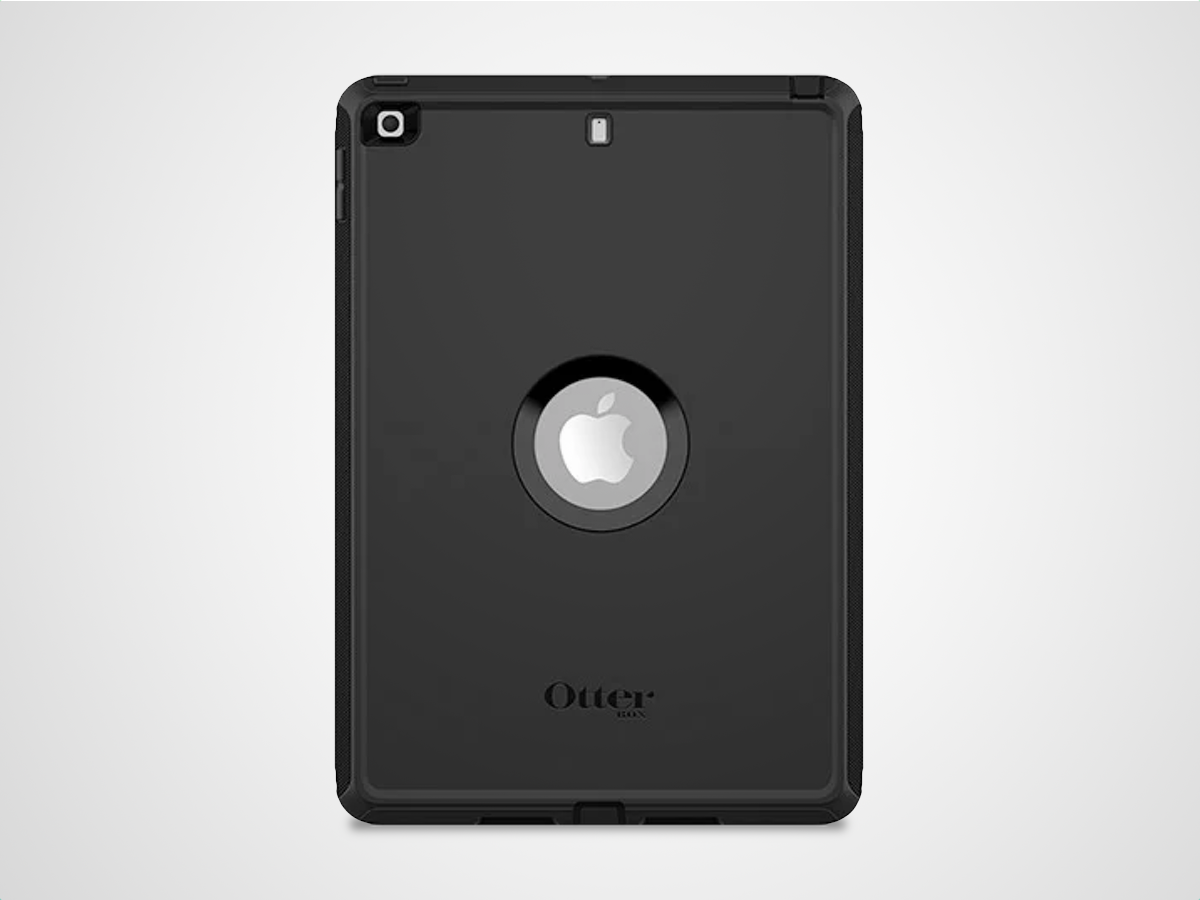 Otters are notoriously defensive of their property. While this rugged case from Otterbox won't do much to dam a river, it will be fiercely protective of your iPad. The Defender shields your slate with toughened materials, wrapping your iPad in a polycarbonate shell and rubberised slipcover. Port covers also prevent dust, dirt and detritus from getting where they shouldn't. As for the display, a built-in screen protector dutifully guards the glass – and when the bundled Shield Stand isn't supporting your tablet at one of several angles, it can clip to the front for full-body armour.
Lifeproof Wake (£43)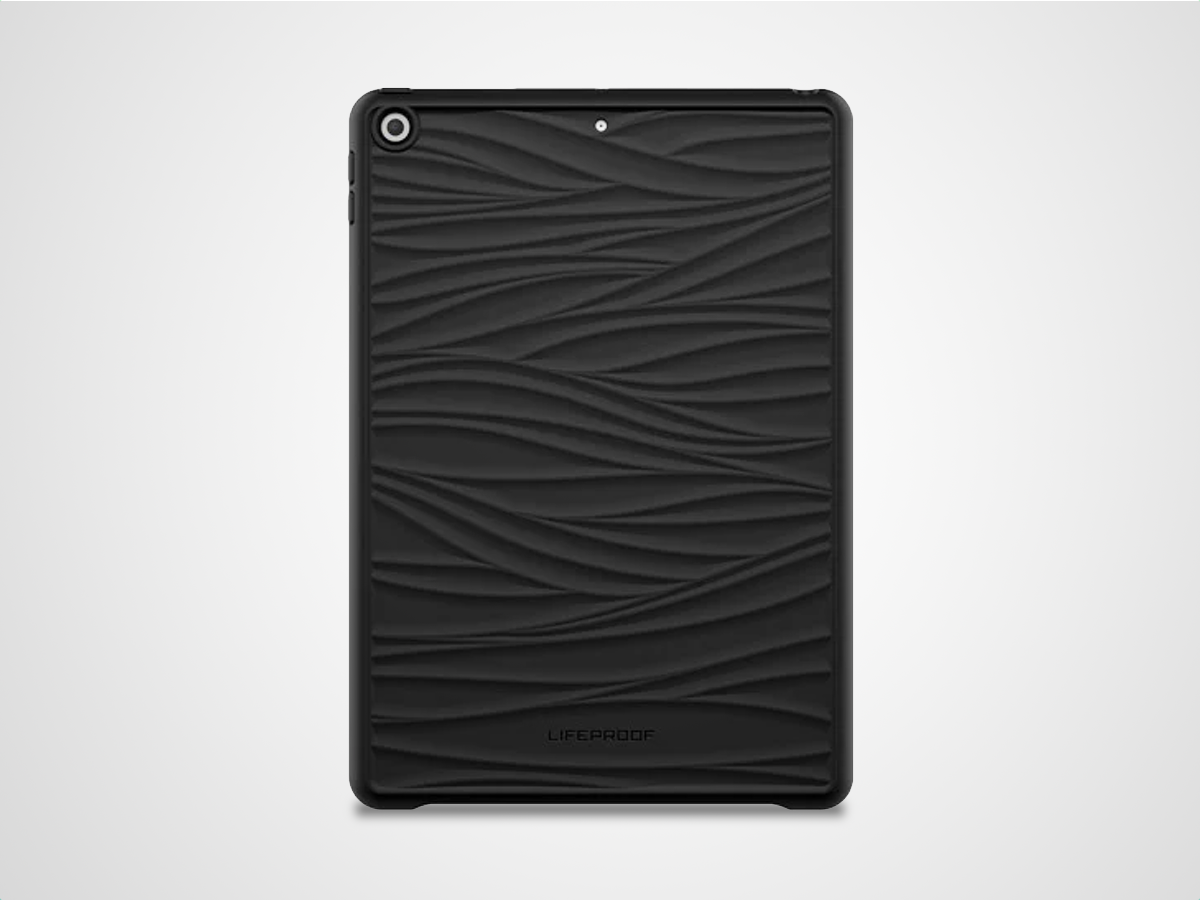 Keen for a case that contributes to cleaner seas? You could try creating your own cover from coastal clutter. Or for a less salty shell, leave it to Lifeproof: the Wāke is crafted from salvaged fishing gear, with recycled ocean plastic making up more than 85% of its materials. Its distinctive sculpted rear is inspired by rolling waves, so you won't forget where it's come from. And while the Wāke won't waterproof your iPad, it will help it to withstand drops from up to two metres. Ideal if your tablet takes a tumble when you're dive-bombed by a hungry seagull.
Harber London Slim iPad Pro EVO (£69)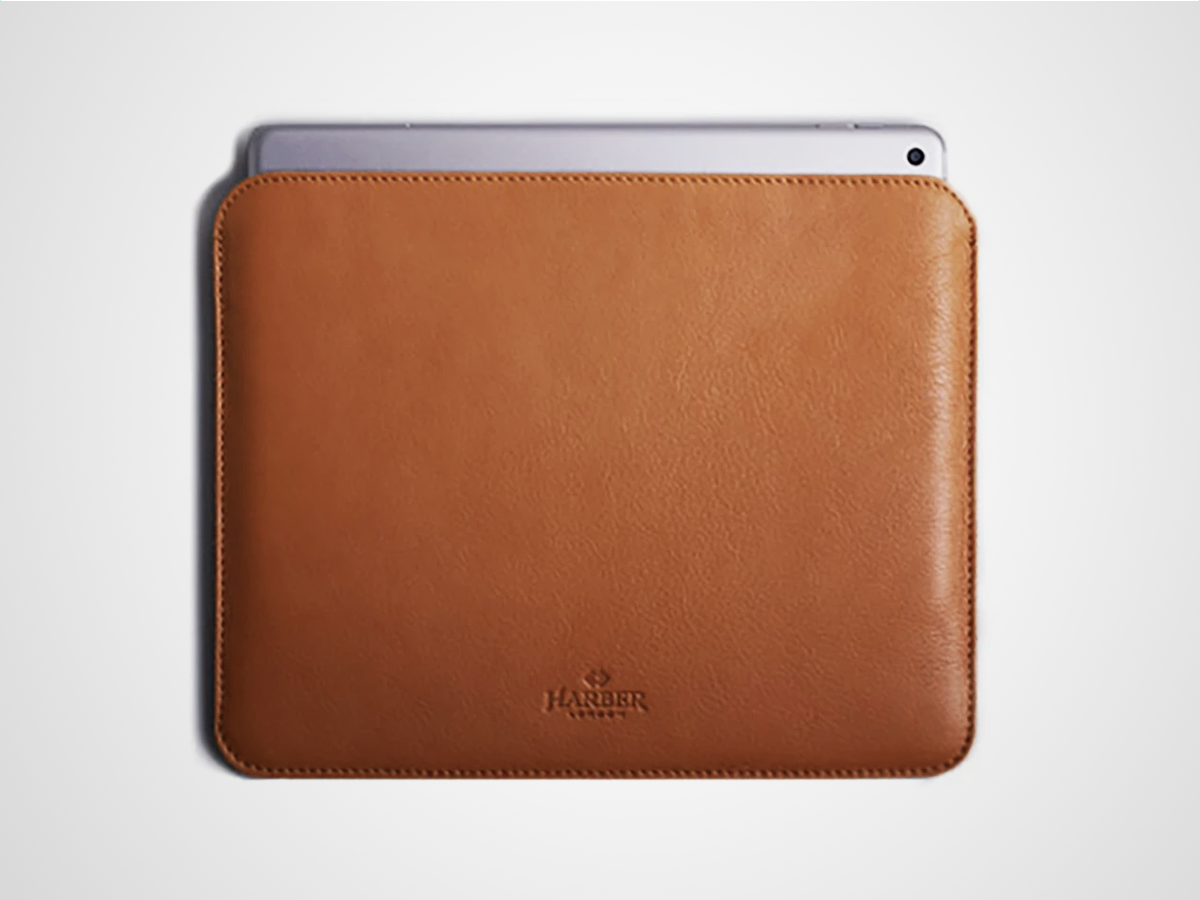 Nothing says 'sophisticated traveller' like a matching luggage ensemble. For a case to complement your carry-on, slip your iPad 10.2 into Harber's sumptuous sleeve. Hewn from full-grain leather by Spanish master craftsmen, the understated sheath is lined with wool felt to keep your iPad cosy in the cabin. A neatly hidden loop also looks after your Apple Pencil, while those planning to work on the plane can select a slightly roomier version to accommodate Apple's Smart Keyboard. The sleeve ships in four shades, so you shouldn't have trouble selecting one to offset your trusty holdall.
Targus ProTek EcoSmart (£50)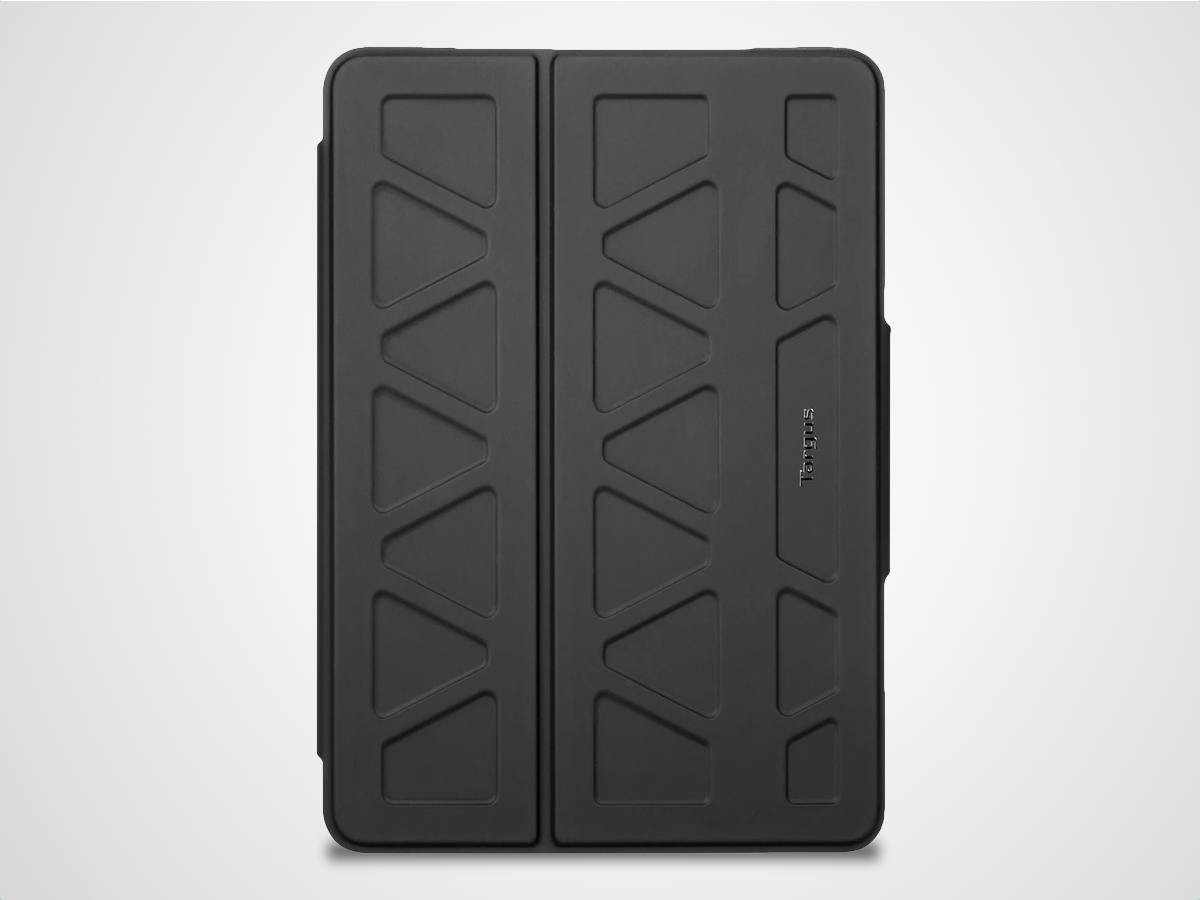 Who says you can't have sustainability and security in a single case? This sturdy shell from Targus protects your iPad with a mix of eco materials. Some 62% of the cover is crafted using recycled or biodegradable elements, yet it's also tough enough to endure military testing. While that doesn't mean its bulletproof, the ProTek can withstand drops from up to four feet, with reinforced corners providing extra strength. An integrated Apple Pencil holder keeps your stylus safely stashed when you're out in the field, while scooped speaker cutouts are designed to direct audio towards you – ideal for kicking back when you're back at base.