The Stars of Campus Party 2013
Check out the eye-popping line-up of keynote speakers at this year's event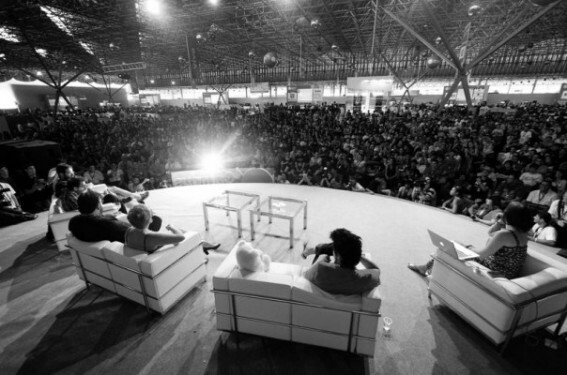 Let the rabble in Leicester Square have their boy bands and A-list movie actors – we've got our own stars coming to Campus Party 2013 in the form of an eye-popping line-up of keynote speakers.
In past years, Campus Party has had esteemed tech beards like Apple co-founder Steve Wozniak, history-makers like the second person on the moon Buzz Aldrin and the inventor of the World Wide Web Sir Tim Berners-Lee come through our doors. But this year our selection of talking heads is somehow our greatest yet. Here's why.
Vint Cerf – he helped to invent the internet and he's taking it out of this world
Wednesday 4th September, 12.00 O2 Main Stage
Follow @vgcerf
When Stuff met Vint Cerf on one of his trips to London, we were understandably a little bit in awe of one of the designers and engineers who created email and the internet. That's right, without Vint you wouldn't have GIFs, Facebook stalking or your beautiful iPhone weather app. Right now he's Google's Chief Internet Evangelist and he's working on an interplanetary internet. But he still finds time to tell stories about his automated wine cellar that sends him text messages. A true tech gentleman.
Jon 'Maddog' Hall – all about open source, he wants technology to be for everyone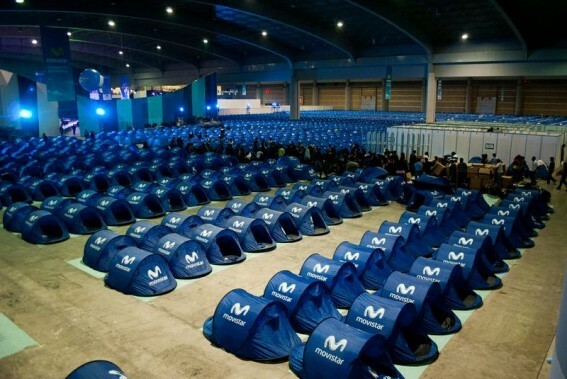 Thursday 5th September, 18.00 O2 Main Stage
Follow @maddoghall
Beard No.2, Jon's life work has been all about making software as free and accessible as possible, mostly as the president of Linux International, but this tech legend is now working on Project Caua which wants to put a server in every highrise building in Sao Paulo, Brazil. Still on his A-game in his sixties, Jon has also turned his attentions towards championing Raspberry Pi, the credit-card sized computer that's taking British schools by storm. And in case you're wondering, 'Maddog' comes from his days as a professor when he used to have a pretty bad temper.
Nolan Bushnell – the video game industry's big daddy who wants to make learning fun again
Friday 6th September, 12.00 O2 Main Stage
Follow @NolanBushnell
You'd think that if you founded Atari, created Pong and had the cheek to say no to doing business with Steve Jobs back in the 70s you might take it easy for the rest of your life. But not so for Nolan who is still going strong with his latest venture BrainRush which aims to turn education tasks into games and crush traditional learning in the process. If he succeeds, we're going back to school.
Alex 'Sandy' Pentland – big data is trendy but this computer scientist has been at it for years
Tuesday 3rd September, 12.00 O2 Main Stage
Follow @alex_pentland
Another excellent tech beard, Sandy Pentland is big data. He spends his time at some of the coolest places on the planet, MIT's Media Lab and Human Dynamics Laboratory where he's concerned with research into social media, wearable tech and personal data. Read his book 'Honest Signals' ahead of his Campus Party keynote to get a sense of what Sandy's all about. And if you spot him afterwards, don't forget to ask about his method of counting beavers from space.
David Rowan – a Wired editor keeping both eyes on innovators and entrepreneurs at all times
Wednesday 4th September, 18.00 O2 Main Stage
Follow @iRowan
OK, so David hasn't quite reached the upper echelons of beardom yet but he's still got a bit of time. The youngest of Campus Party's keynote speakers, he's the editor of Wired UK magazine and that means when this man decides something is the future, people sit up and listen. That includes fine publications including GQ, The Guardian and conferences like TEDGlobal.
No celebration of all things tech would be complete without the world's biggest-selling gadget magazine – buy a week-pass to Campus Party Europe at the O2 Arena and you'll get a 3-month subscription to Stuff. Simply add the code CPSTUFF in the purchase box once you have registered for the event and you will be sent an email to claim your free issues.