The Stuff CES 2019 Gadget Awards
CES 2019: We pick the best of the best from this year's Consumer Electronics Show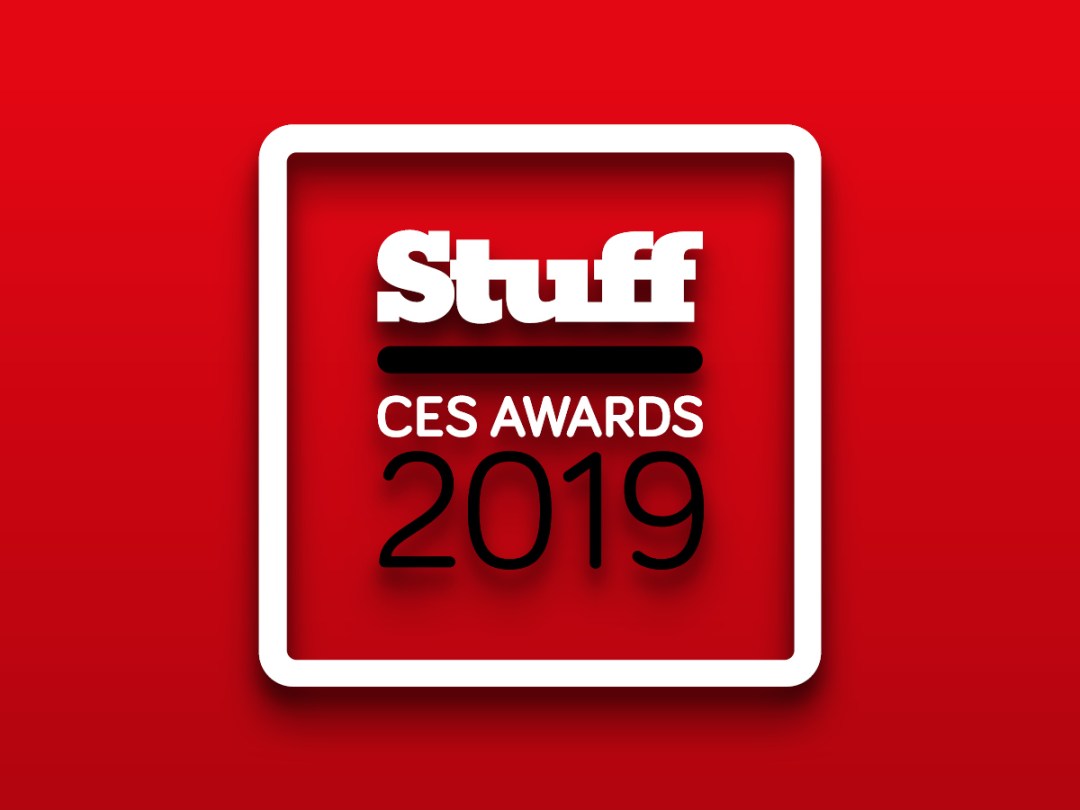 The Consumer Electronics Show sets the pace for the rest of the year in tech: the companies, products and trends that are going to dominate 2019.
This year, a lot of the products that usually dominate the headlines — TVs, smart home devices and wearables — continued to do so, but with a twist. While previous years have been characterised by products that were proof of concepts, the trend this year was for things you should actually be able to buy sometime soon – Like a rollable LG TV or a wireless turntable.
On our pilgrimage around the Las Vegas Convention Centre we bring you, dear readers, the cream of the crop in Stuff's Best of CES 2019 awards.
This list represents the true winners from this year's show — the gear we actually wanted to sneak into our luggage home. 
1) LG OLED R Rollable OLED TV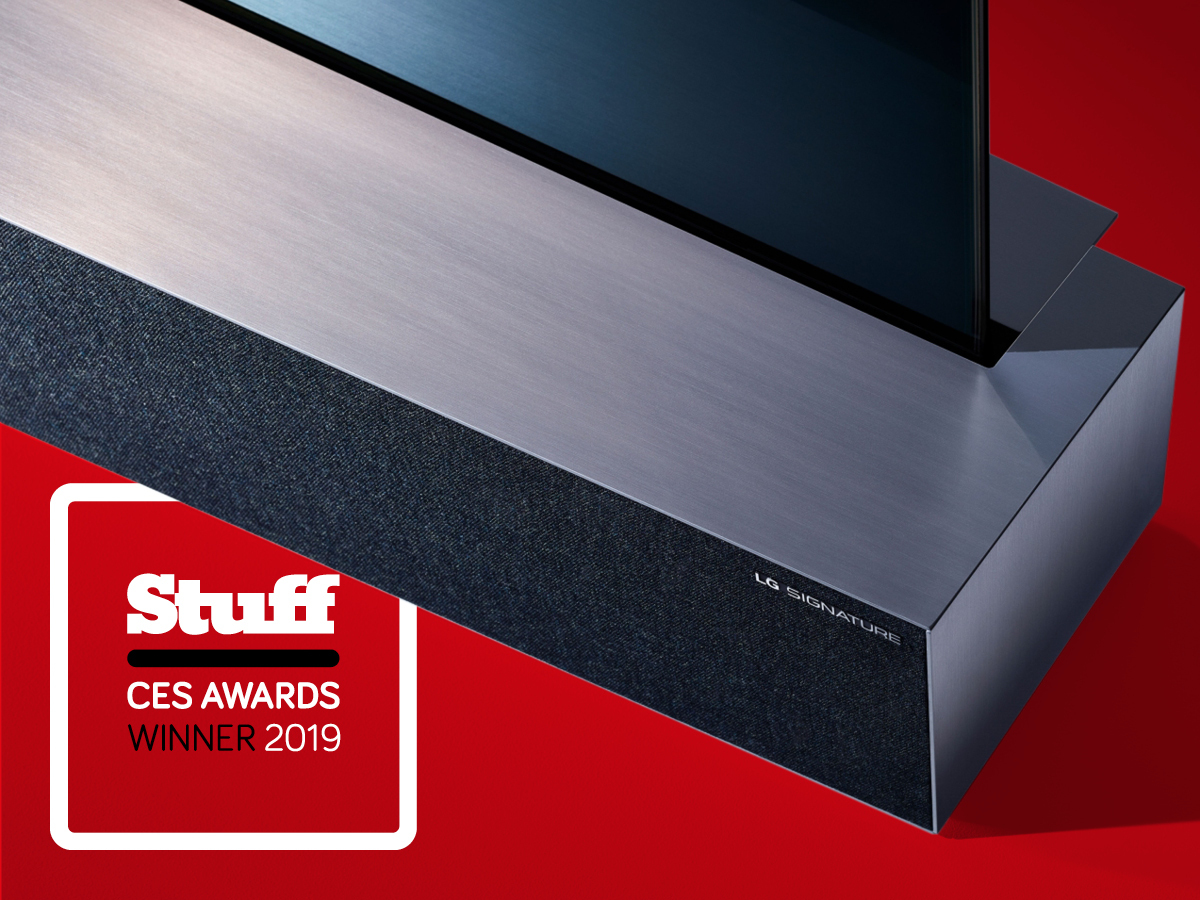 LG's OLED panels are in nearly all of the flagship TVs out there, and its own TVs are often the best value OLEDs on the market. The company currently makes an ultra-thin Signature TV that you can hang on a wall like a piece of art, and we've seen it being bent around by LG engineers like a giant wobble-board at previous CES events.
This year, though, LG took things one step further by creating a rollable OLED, which hides away in a cabinet when it's not being used. When fully articulated, beautiful OLED screen smoothly emerges from a sleek looking stand. While some people will still want to hang their TV, the benefit of the OLED R is obvious: you can keep your TV hidden when you're not using it. It also hides away all the cables and other TV gubbins, and packs an integrated speaker as well.
Given that LG's previous Signature OLEDs have cost upwards of £8k, don't expect this to be cheap, but LG has promised it will actually be released this 65in beauty this year, and it's a sign of things to come.
Just think: in five years time when you buy a TV, it could spiral out a Yo-Yo.
2) Matrix PowerWatch 2
While smartphones stagnated in 2018, smart watches continue to grow apace, with significant improvements with each generation like ECG readings on the latest Apple and Withings devices. Where there's still room for improvement, however, is battery life, with most feature-heavy watches needing recharging as frequent as the wearer.
This is why we're so excited about the Matrix PowerWatch 2, a smartwatch that promises to never need charging. The key is that it uses both body heat and solar to recharge as you're wearing it. Don't be fooled into thinking it's a feature-light device either — it does step counting, sleep monitoring and even GPS activity tracking. The only thing lacking is Bluetooth audio support, and it's not cheap at $499.
It is, however, hopefully the start of the next leap forward in wearables and alternative forms of power.
3) Samsung MicroLED TV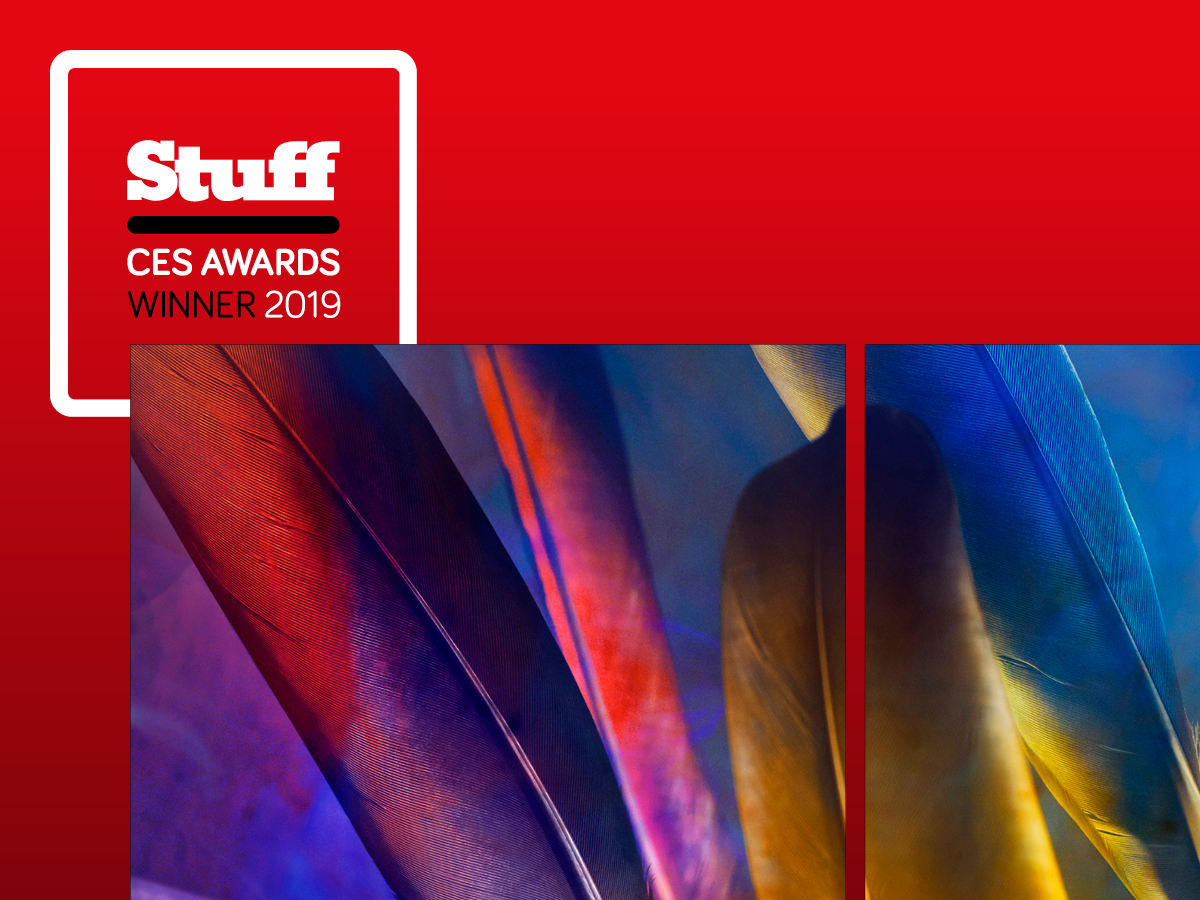 Samsung's QLED TVs are excellent, however, but the momentum feels like it's with OLED, especially with LG, Sony, Philips and Panasonic churning out such phenomenal OLEDs. But Samsung looks like it has its eye on the next generation, and micro LED tech could eventually usurp OLED completely.
Why? Well, like OLED, each of the individual pixels can be powered off, meaning that you can achieve those deep blacks and colours that go 'pop'.
Samsung has also showed off a modular design, so you can shrink, grow or change the aspect ratio of the display as you go. MicroLED technology might be prohibitively expensive at this stage and a long way away from consumer application, but it's certainly an exciting possible future for TVs.
4) Lenovo Smart Clock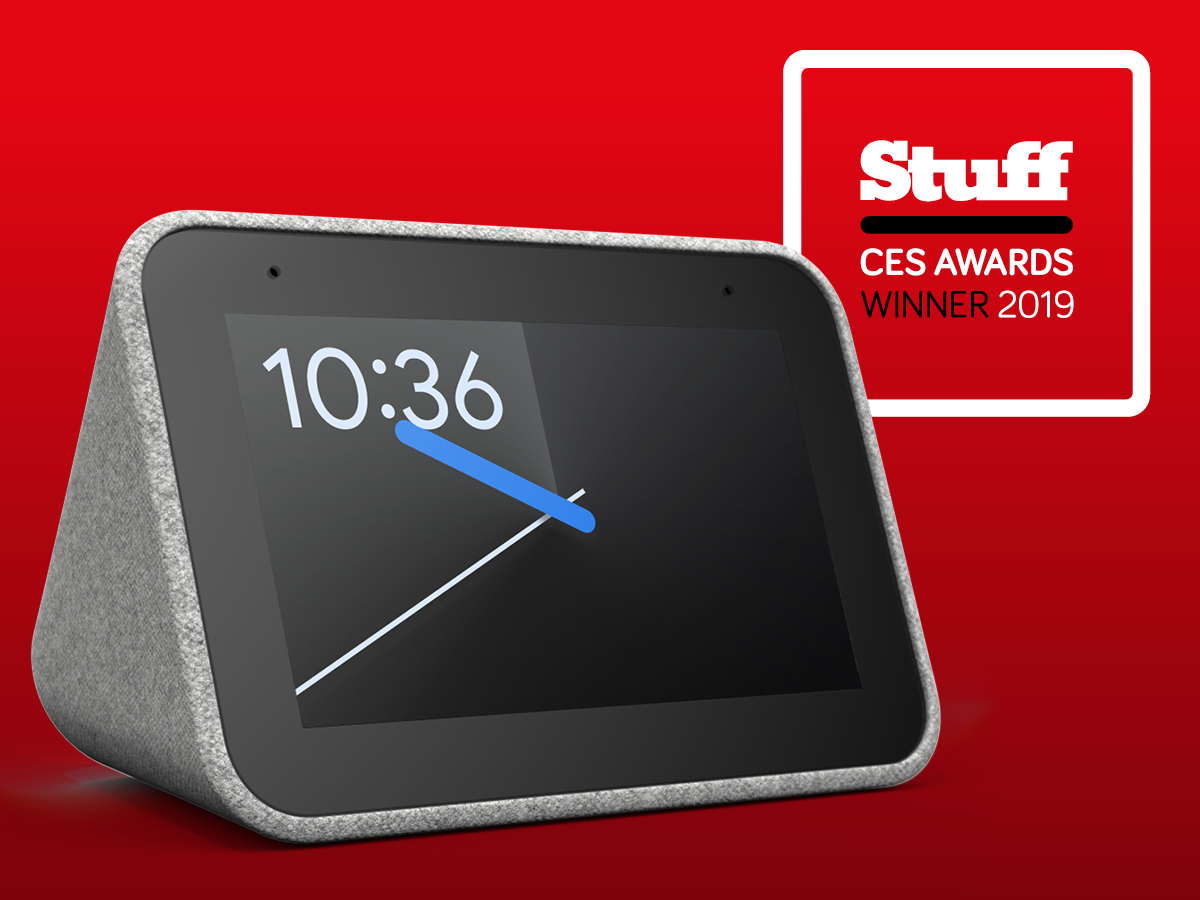 While the traditional battles between LG and Samsung and HTC and Oculus were very present at this year's CES, the biggest battle on the show floor was between Google and Amazon's voice assistants. Following years where Amazon's Alexa had become the de facto standard for smart home devices, Google's Assistant wasn't letting Alexa get a word in.
Lenovo already made one of our favourite Google Smart Displays, and now it's shrunk it down to fit into a bedside clock. It's essentially the Google version of the Amazon Echo Spot, but like the other products in the Google Assistant ecosystem, it appears to be really good value at $80. It's also really neat, and you can use Google Assistant to set alarms, play music and change the clock face.
5) Nvidia RTX Laptops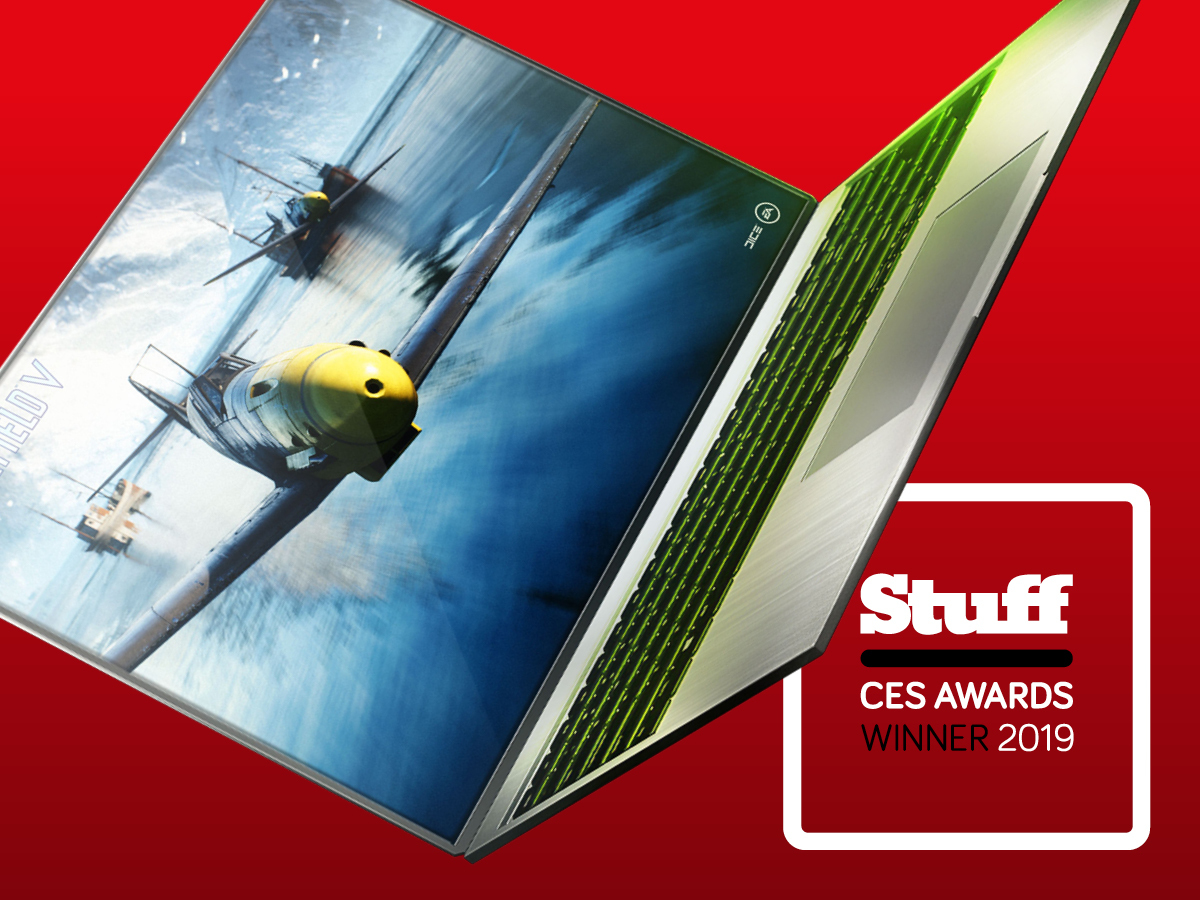 Last year, Nvidia's RTX graphics cards were met with a mooted response. They were really expensive and developers weren't ready to utilise the new features of the card. Sure, ray tracing looked cool, allowing game makers to create really impressive lighting and reflections, but it just wasn't in many games so there wasn't reason to upgrade.
That all changed at CES. First, Nvidia announced the $349 RTX 2060 card for desktop PCs, which is as powerful as last-gen's mid-range 1070 card but with the addition of ray tracing.
Then it showed off a load of applications that are massively improved by the RTX cards: game streaming through Open Broadcaster Software, UHD video editing in RED's software, 3D modelling in Maya.
Then, it showed off a boatload of laptops that will incorporate this new hardware, meaning you can have a gaming/video editing/streaming/3D modelling powerhouse on the go.
6) HTC Vive Pro Eye
Another CES, another VR headset, but this one represents a genuine leap forward.
It uses HTC Vive Pro's existing hardware, but adds in the ability to track eye movement. This lets the computer that's doing the processing put more of its effort into rendering the parts of the scene you're actually looking at and reduce the detail on the stuff you aren't.
But the biggest improvement is that you can now use your eyes to engage with whatever's going on in the headset, such as selecting menu options. As a result, you can now ditch the controllers and just use a bat for games like MLB Home Run Derby VR, which improves the immersion and general ease of use of VR. It'll be out later this year, price TBC.
7) Withings Move ECG
Apple made a big splash in the wearable space by announcing its new Apple Watch Series 4 would be updated with electrocardiogram functionality following regulatory approval. The problem? The cheapest model is £400, meaning it's not exactly affordable for those who's like to keep an eye on their overall heart health.
Well, it didn't take long for Withings to come along with a smartly designed competitor with ECG functionality, and for only $130.
And not only that, it has a battery life of up to a year. It is just an analogue watch without all of the smart digital features of the Apple Watch, but if you want to be able to provide your physician with a long term view of your heart health, this is a fashionable and relatively cheap way of doing it.
8) Panasonic Lumix S1/S1R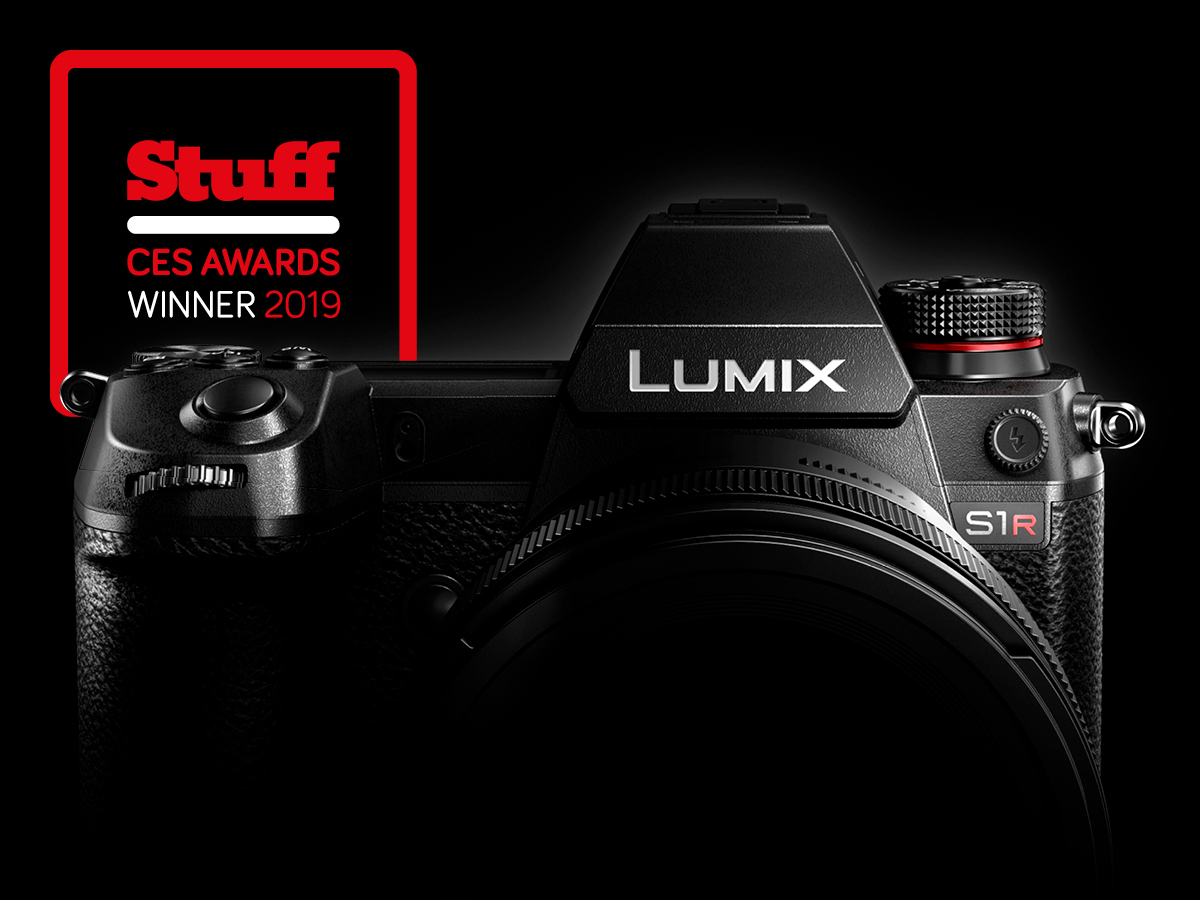 Panasonic's released some fantastic cameras over the last few years, but the company is frustratingly yet to get fully into the full-frame mirrorless market.
That's changed at CES 2019, with two full-frame cameras finally getting an official release date – this March, after teasing us at Photokina last year. Both cameras will come with a High Resolution Mode, like the one we've seen on the Lumix G9. This indicates some ludicrous megapixels and is very promising news for those who want to print big. There'll be an HDR mode too to preserve all important shadow details.
These new models will offer 4K 60 fps shooting modes and will have double card slots which are some of the gripes expressed with Nikon and Canon's offerings.
9) Technics SL-1200MK7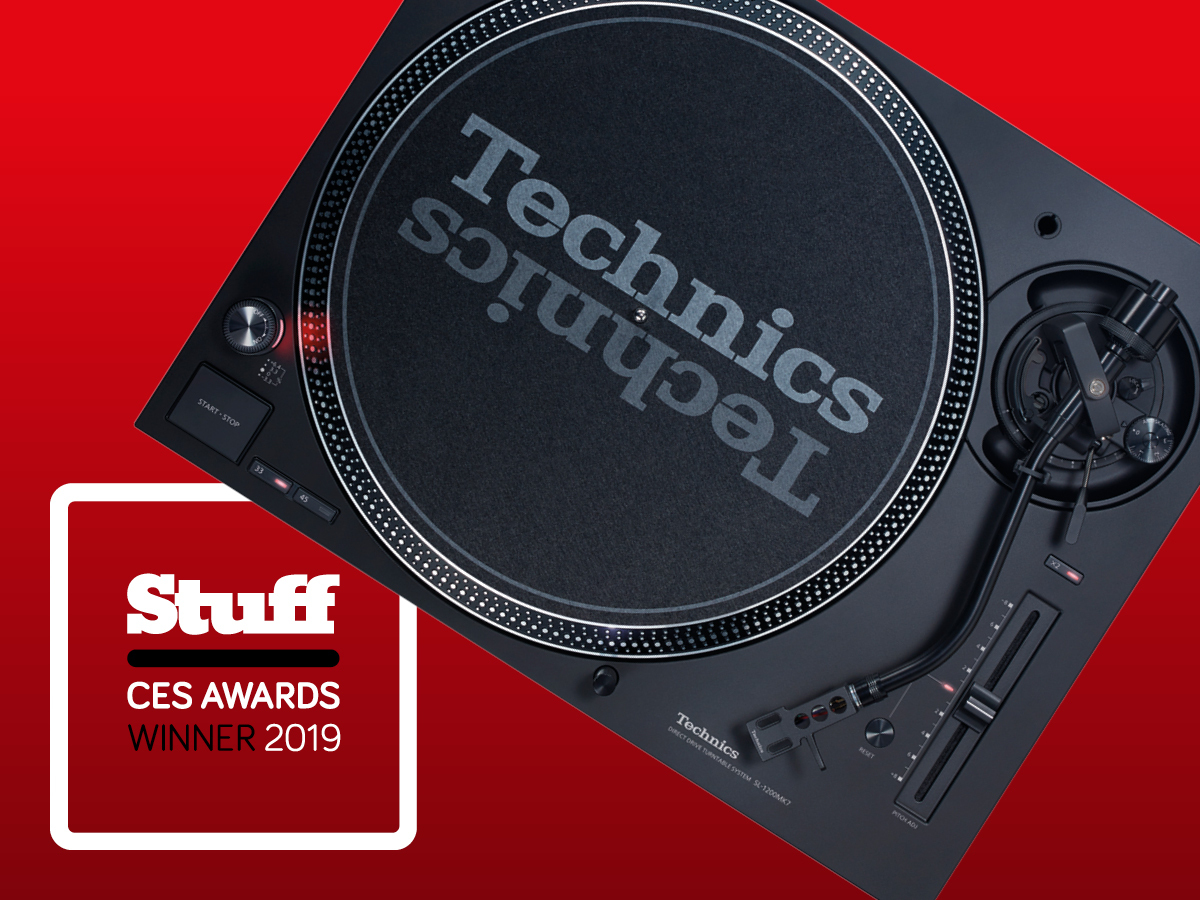 When Technics returned to the fold in 2015 top of the wanted list for DJs wannabe or otherwise was a new SL-1200 deck (and maybe a branded bomber jacket). After dallying with ludicrously expensive Hi-Fi equipment and audiophile turntables for four years, it's finally granted crossfading vinyl junkies everywhere their wish in the form of the SL-1200MK7.
Based on the legendary original from the '70s, it's the first Technics DJ deck in the best part of a decade. It retains the styling that made it a design icon, but is now finished in matte black and adds some noticeably new features. These include a direct drive coreless motor to iron out vibrations, an aluminum tonearm designed to cope in tough environments, 33/45/78 RPM playback and reverse playback. And, as many DJs will rejoice at this – a detachable power cable.
The MK7 arrives this summer and is expected to be priced around £900 per deck.
10) Groove X Lovot Robot