Stuff Gadget Awards 2013: Vine is our Creative App of the Year
The social micro video service has provided some of 2013's funniest and most inventive moments
There's more to apps than destroying pig fortresses with destructive avians. That's why we're celebrating the apps that have kicked imaginations and grey matter into gear over the past year, letting people create masterpieces using nothing but their tablets and smartphones.
And our pick of the bunch? Vine, the app that lets you create and share looping, six-second video clips.
Winner: Vine
Vine's six second video recording limit pushes users to the edges of creativity and you can spend hours binging on 6 second bite-sized snippets of video gold. It's like delicious popcorn chicken, in video form.
Runner-up: Traktor DJ
Traktor DJ puts the power of an entire turntable setup in your iPad, letting you mix, scratch and add effects to your entire iTunes music library. Record your mixes, share them with the world, and you could be the next David Guetta, Skrillex or Deadmau5. We think that's how you spell it.
Runner-up: TouchRetouch
Ever wanted to erase someone out completely? No, not like that. We mean from a photo. You've set up a perfect shot, then boom, some oblivious tourist comes along and ruins it all. TouchRetouch lets you magically rub them out with your finger. See? There's no need for violence.
Runner-up: Tunetrace
Tunetrace magically transforms a simple smartphone picture into a melodic cavalcade of music. All you need is a pen, a doodle of your choosing (or just scribble randomly) and let Tunetrace do the rest. Top 40, here you come.
Runner-up: Vyclone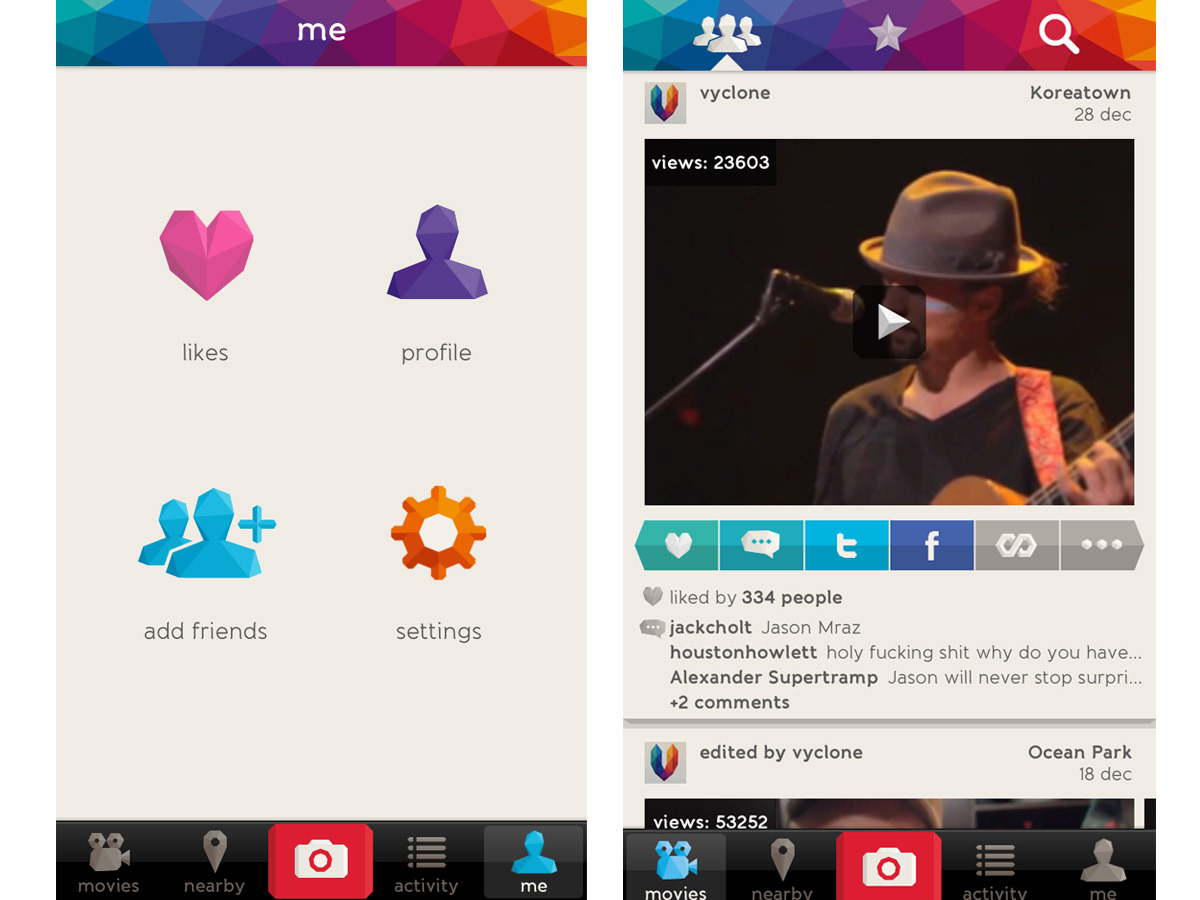 Vyclone takes the 'more is better' approach to videos by automatically collecting footage taken around the same event like a gig or party, before seamlessly merging it all together. It's like a giant video orgy. Metaphorically speaking of course.
Runner-up: Dubble
Dubble mixes your smartphone snaps with that of a stranger's, blending them together into one image, resulting in some fairly triply and often beautiful pictures.
More 2013 Stuff Gadget Awards, you say?
See what gadgets, people, events, apps, services and cars won in our other 22 Gadget Award categories right here.