Stuff Weekender 3/4/15
The films to watch, apps to download and things to do this weekend
All hail the long weekend!
While you've been looking forward to your four days off, with thoughts of gorging yourself on chocolate eggs and Lindt bunnies or simply putting your feet up at home, we've been working hard to make sure you know the best way to spend this Easter weekend.
For those of you planning on spending as much time on your sofa as possible, we've got plenty of TV shows and films to keep you entertained. Meanwhile the adventurous ones among you should head out to the Science Museum to catch the Revelations: Experiments in Photography exhibition.
Above all and most importantly, have fun!
BLU-RAY TO BUY: INTERSTELLAR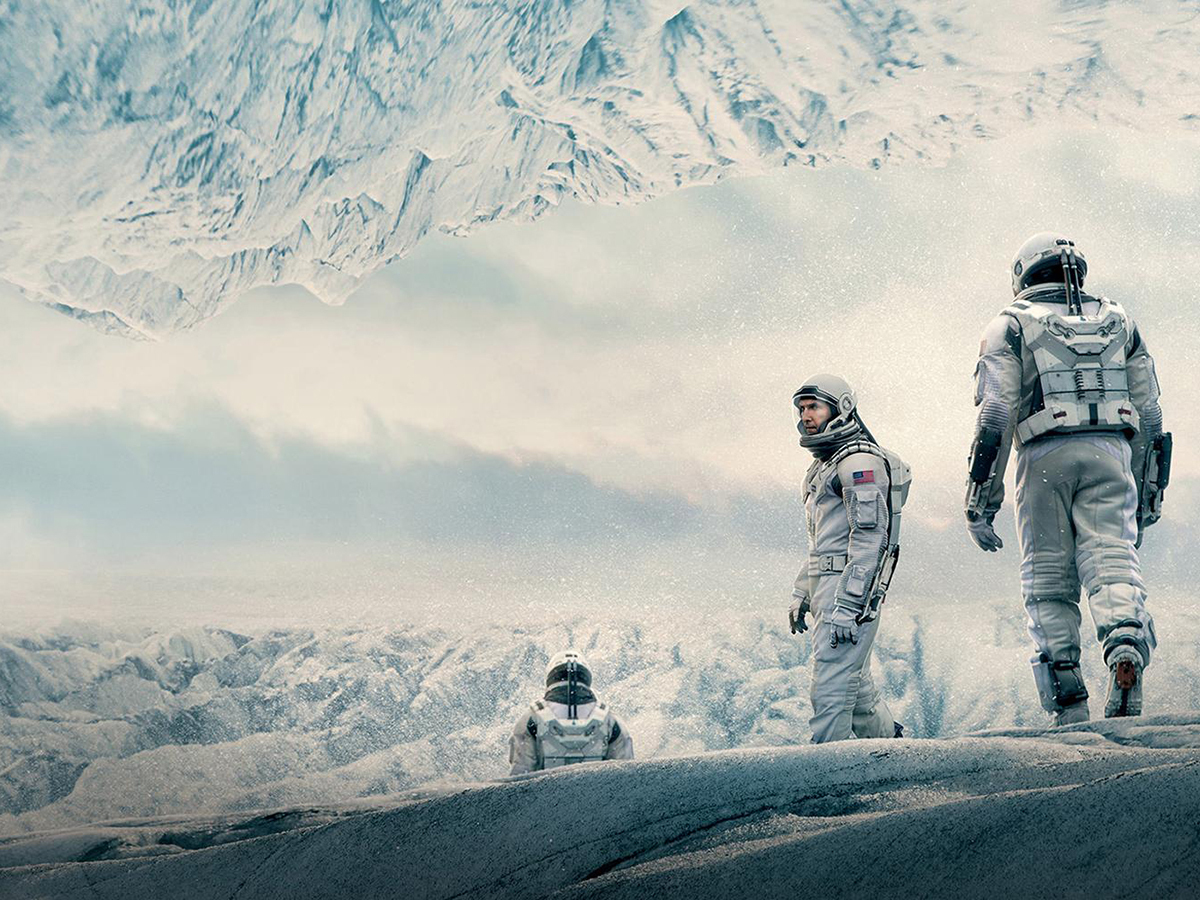 Christopher Nolan's first non-superhero film since his Batman trilogy owes slightly too much to 2001 and Contact; but with an intelligent, twisting storyline (albeit featuring black holes conveniently sucking in odd plot points), he's pushed megabudget blockbusters to a place they've struggled to reach for years.
5-MINUTE HACK: MAKE A MOVIE BARCODE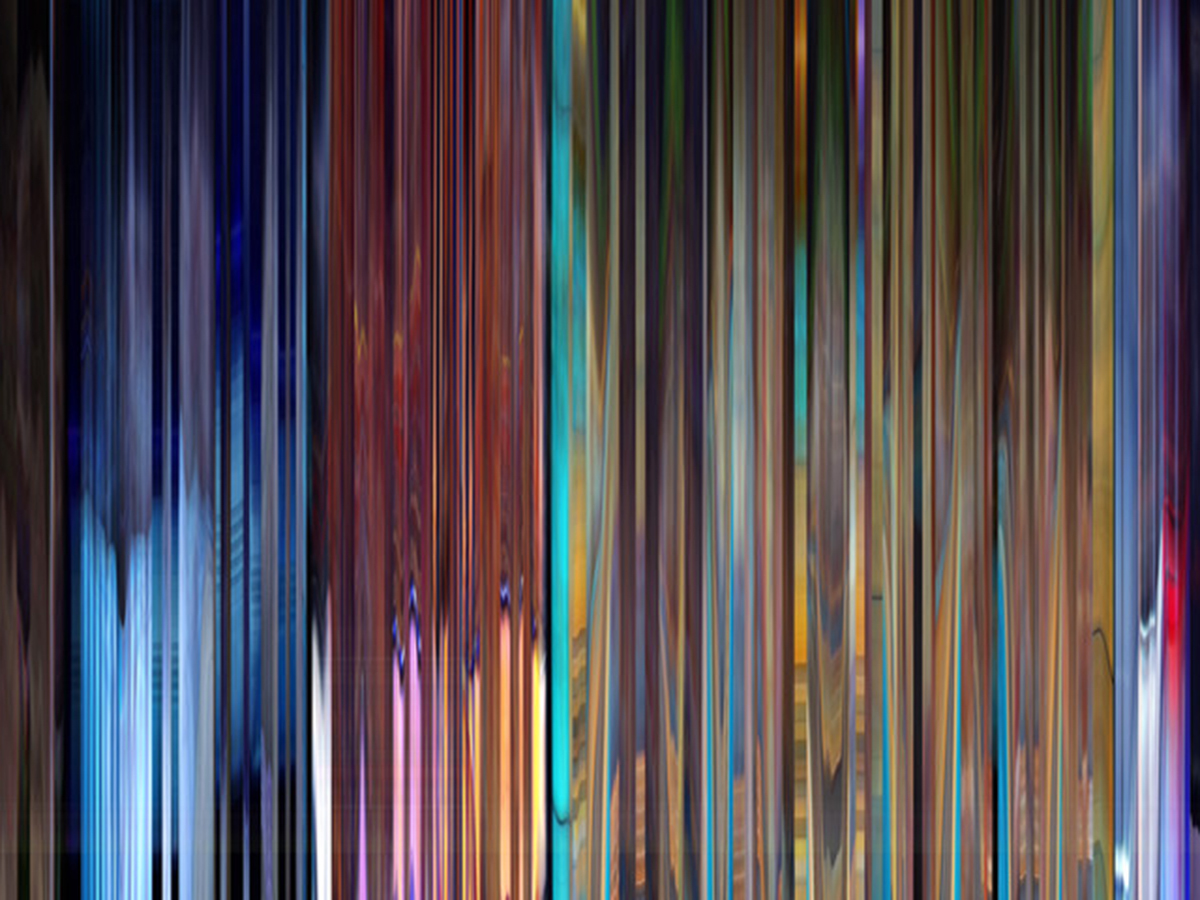 You like movies. You almost certainly love barcodes. Here's how to meld the two into a subtle piece of modern art for your film-watching den:
1 If you're a PC user, go to arcanesanctum.net/movie-barcode-generator. Download the program, feed it an AVI or WMV file and fiddle with the parameters until you get your ideal film barcode.
2 Mac users are a little less well-served, but if you go to liftgammagain.com and search for 'moviebarcode' you'll find an app that'll do the job.
3 If you can't be bothered to faff about with ripping your favourite DVD, you can buy dozens of pre-made prints from US$7 at moviebarcode.tumblr.com
STREAMING NOW…
Laugh your way through Easter with these comedy gems…
On Netflix: Brooklyn Nine Nine
For all you Andy Samberg fans out there (if that's not you, it should be), Brooklyn Nine-Nine should be just the thing to get your teeth into this weekend. The new comedy cop show revolves around Samberg's childish and immature character, who we happen to like very much, possibly because like us he's childish and immature.
On Amazon Prime: Father Ted
One of the most timeless comedies ever, thanks to the brilliantly baffled Father Dougal McGuire, shamelessly corrupt Father Ted Crilly and plain hideous Father Jack Hackett. Every episode is deserving of repeat viewings.
On Now TV: Alan Partridge's Mid Morning Matters
If only Steve Coogan's brilliantly portrayed eccentric radio presenter was a real person. Life would be that much better. No matter: Mid Morning Matters showcases the ability of Norfolk's finest to fill the radio waves with absolute rubbish on a dozen hilarious one-location shorts.
ALBUM TO LISTEN TO: DEATH CAB FOR CUTIE / KINTSUGI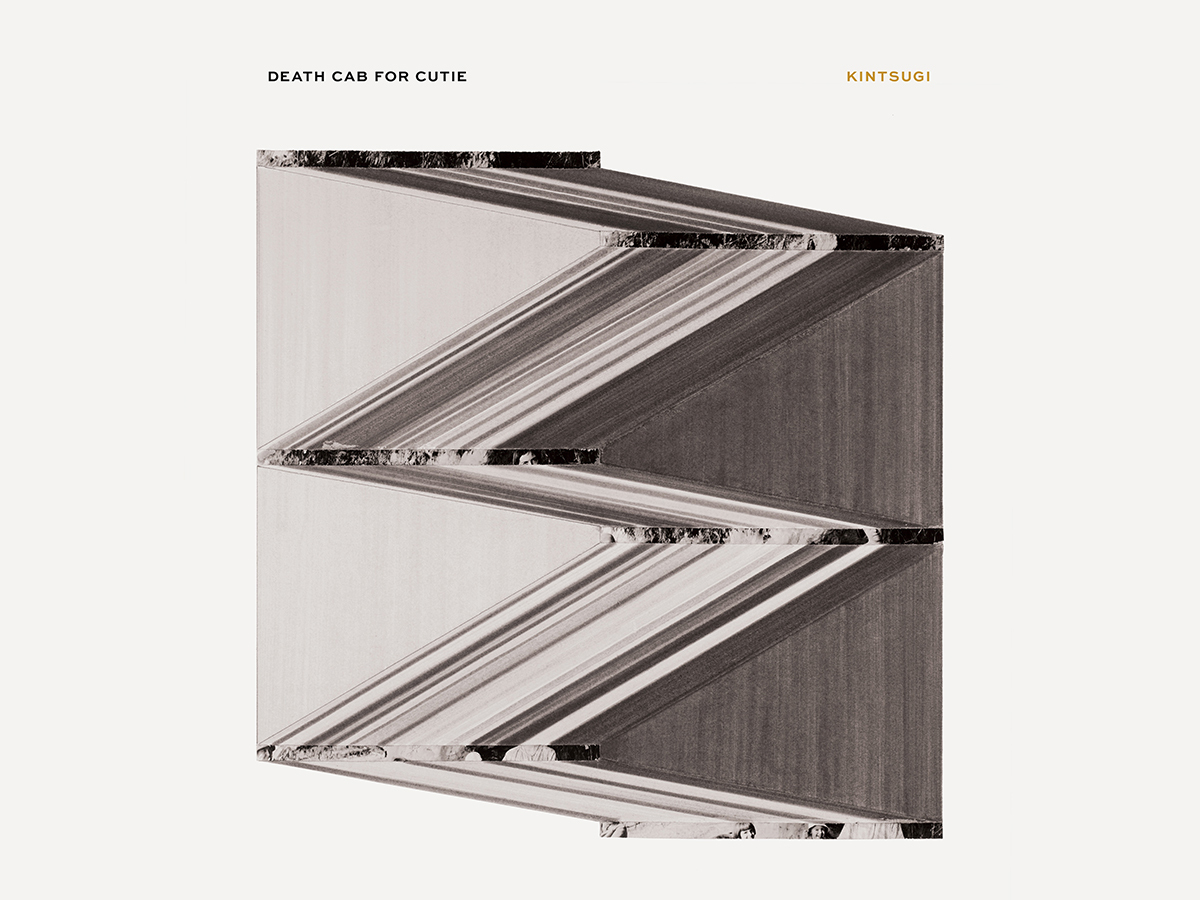 If you've ever heard a Death Cab For Cutie song before, very little on their eighth studio album will surprise you. But when a band is this good at what they do, fans rarely want to be caught out.
So while synths billow out from behind plucked electric guitar on Black Sun, The Ghosts Of Beverly Drive is fired along by '80s drum fills and Good Help (Is So Hard To Find) sounds like Foals when they've all hit 40 and stopped growing ironic 'taches, this is unmistakably Death Cab, if a little safe.
Little Wanderer is one of the few duds, with references to instant messaging and network overload that could age it as badly as Jay-Z's talk of pagers. Try not to stand near any couples if you see them play it live.
Stuff says ★★★★✩
APP TO DOWNLOAD: DASHLANE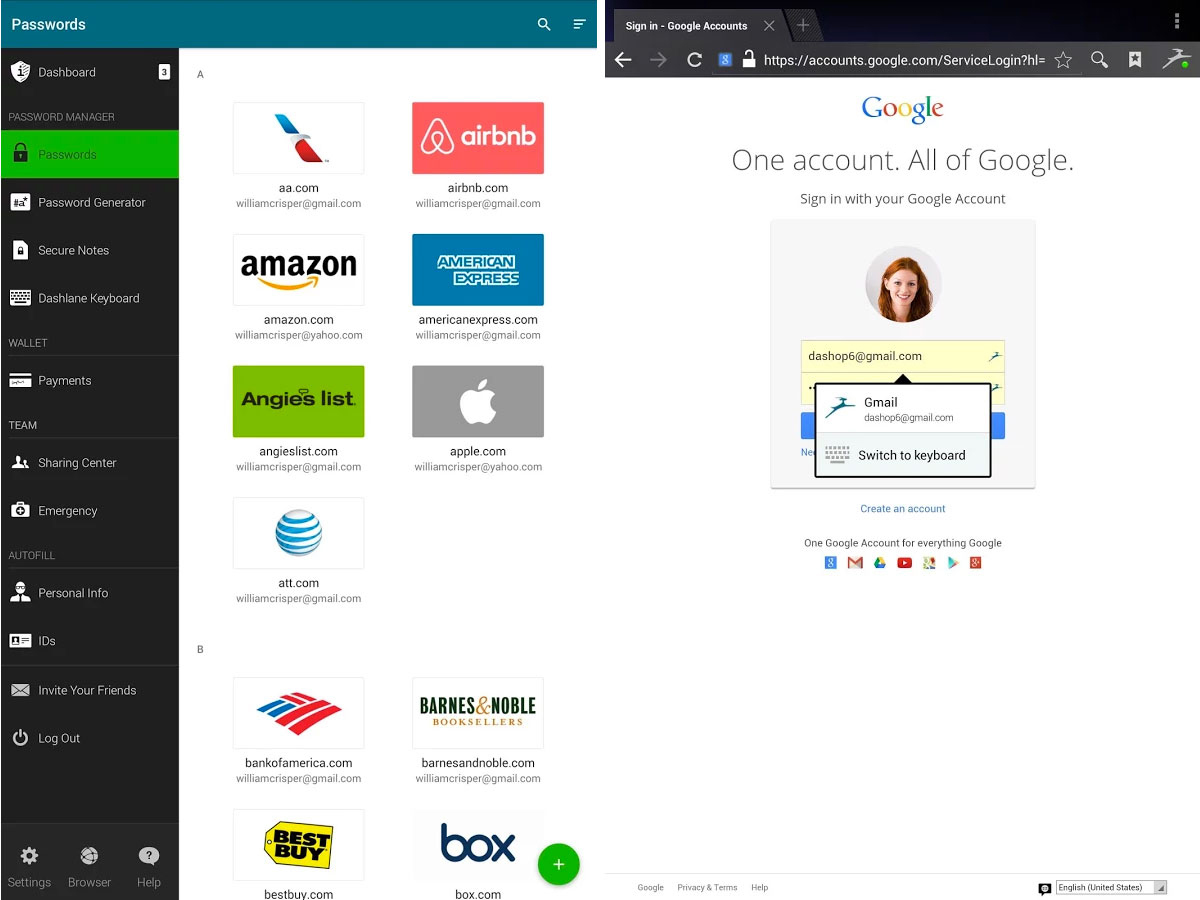 Dashlane saves and encrypts everything from passport details to online passwords. It's so secure that if you forget your master password, no-one (not even Dashlane) can get in. So don't forget it. The app comes with a premium trial, which lets you sync all your info across multiple iOS and PC versions.
An optional Android keyboard and browser let you auto-fill logins online, though we'd prefer to choose our own. Overall, this is the scatterbrain's saviour.
Stuff says ✭✭✭✭✭
Download Dashlane for iOS (£free)
Download Dashlane for Android (£free)
BOOK TO READ: KIM GORDON / GIRL IN A BAND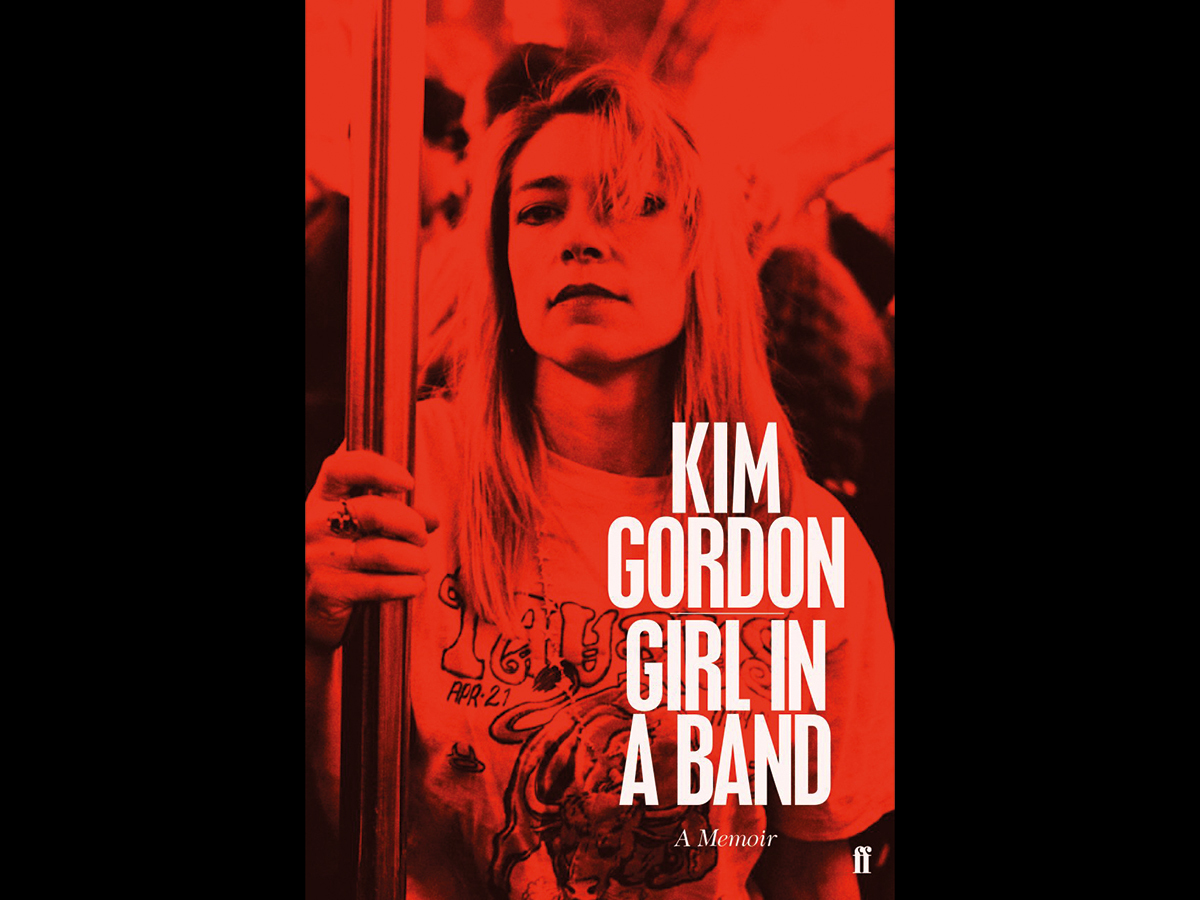 Oooh, does she talk about the split with Thurston? Yes, she goes right in on it, and with some bitterness. But while hell hath no sarcasm like a wife and bandmate scorned (and she's not above catty swipes at soft targets such as Courtney Love either), this memoir from the revered Sonic Youth bassist is no tawdry score-settler.
Gorge on the gossipy bits by all means, but after three decades at the heart of the band that turned indie rock into a high art project, Gordon has earned her status as the arch priestess of 'alt' culture.
She has a lot to say about art, music, fashion, city life, families… and, with unexpected candour, the complex and uncertain woman behind that corpse-cool persona.
Stuff says ★★★★★
EVENT TO VISIT: REVELATIONS: EXPERIMENTS IN PHOTOGRAPHY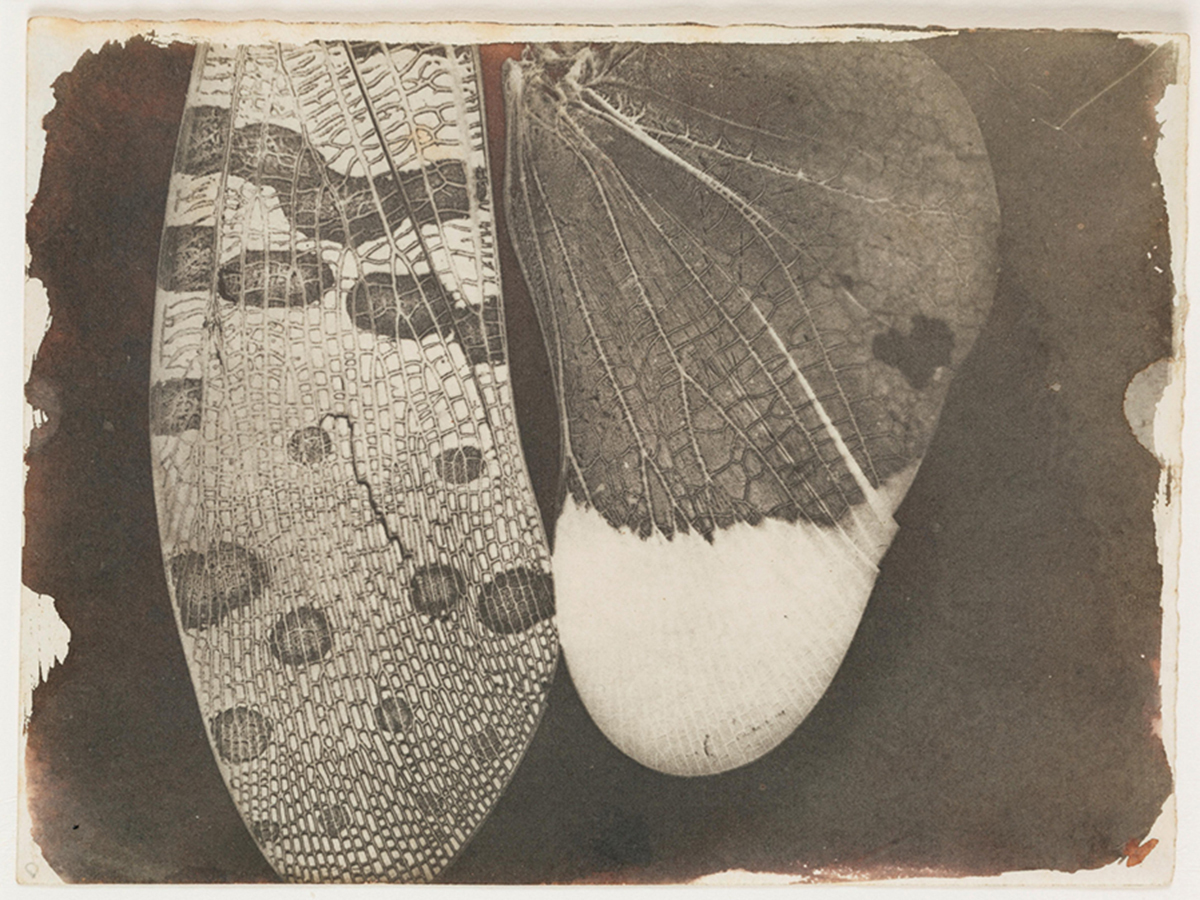 This new exhibition now running at the Science Museum in London is a journey throughout the early days and techniques of photography. Scientists had to come up with ways to show us the things that lay beyond human visions, creating some aesthetically amazing pieces using revolutionary techniques.
For the first time ever on display you'll get a chance to see an original photographic print of an X-ray, the earliest ever recorded photos of the moon and some 19th century photos demonstrating the wonder and beauty of electrical discharges.
Get tickets for the new Revelations: Experiments in Photography exhibitions right here.
Photo credit: Insect wings, c.1840. William Henry Fox Talbot © National Media Museum
DEAL OF THE WEEKEND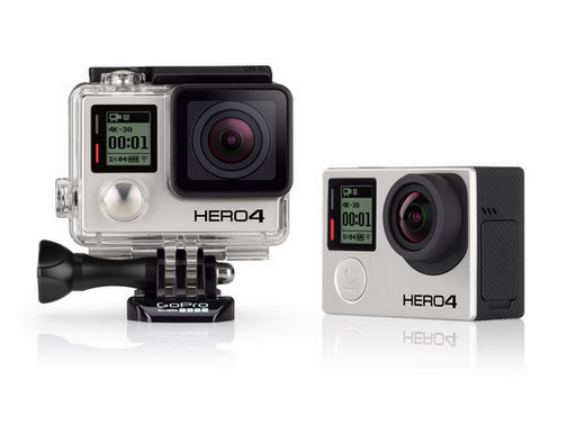 GoPro remains the undisputed king of the action-cam world so the fact that Halfords is offering 20% off many cycling accessories – including GoPros – sounds pretty special to us.
The pick of the deals is on the GoPro Hero4 Black Edition – now available for a bargain £327.99 at Halfords – but there are several GoPros worth considering if you're the kind of person who spends their weekends pulling gnarly stoppies on the local half-pipe. Or something like that.
FAMILY FILM TO WATCH: THE SIMPSONS MOVIE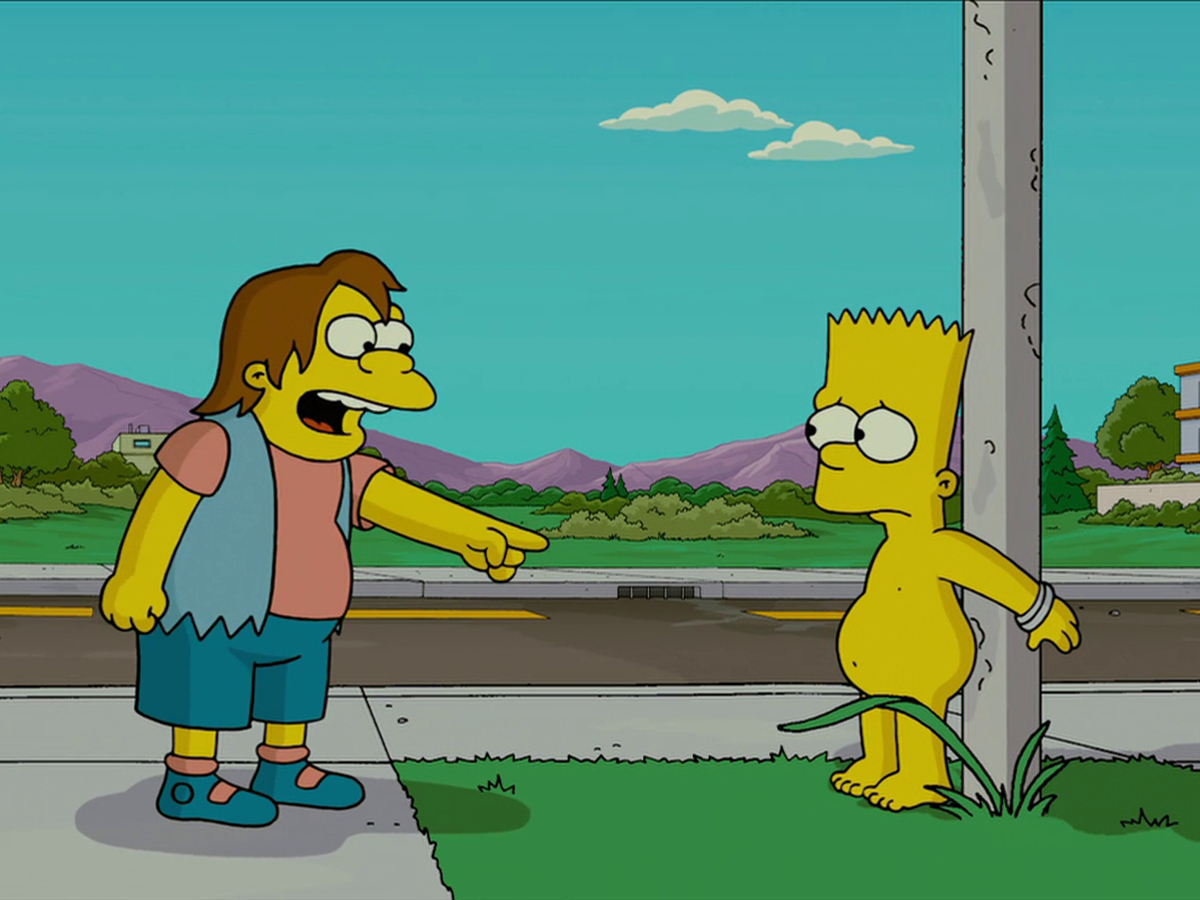 With nearly 600 episodes to its name, The Simpsons is the longest running comedy TV show ever and a testament to the genius of creator Matt Groening, producer/writer James L. Brooks, the late Sam Simon and a team of incredible writers including Jon Vitti, John Swartwelder, George Meyer, Al Jean and Mike Reiss.
Their only feature-length experiment comes in the guise of the 2007 The Simpsons Movie, which for those of you with kids this Easter weekend or those of you just looking for some light-hearted laughs, is our top recommendation.
Is it as good as the classic Simpsons period (roughly seasons 3-8)? No, not quite. It is better than the often tired later seasons? Yes, comfortably. All of which means it's probably on a par with a solid season 10 episode and is therefore still better than almost anything else you'll see on TV this weekend.
Watch The Simpsons Movie this Friday on Film4 at 5:10pm
GAME TO PLAY: DARK SOULS II: Scholar Of The First Sin
One of the most realistic and creatively designed RPG games ever made, Dark Souls II was also one of the hardest games ever and one of our favourite PS3 games. Now it comes to your next-gen consoles with an expansion that'll give you even more places to endure. Sorry, explore.
Scholar Of The First Sin will include a mixture of content from the original Dark Souls II and its expansion packs, in addition to new characters, new environments and – of course – new enemies.
We're not going to pull any punches here: it's going to be tough. But if you're willing to put in the graft you'll be rewarded with a fantastic gaming experience.
Buy Dark Souls II: Scholar Of The First Sin for PS4 (£34)
Buy Dark Souls II: Scholar Of The First Sin for Xbox One (£34)
ON TERRESTRIAL TV: SKYFALL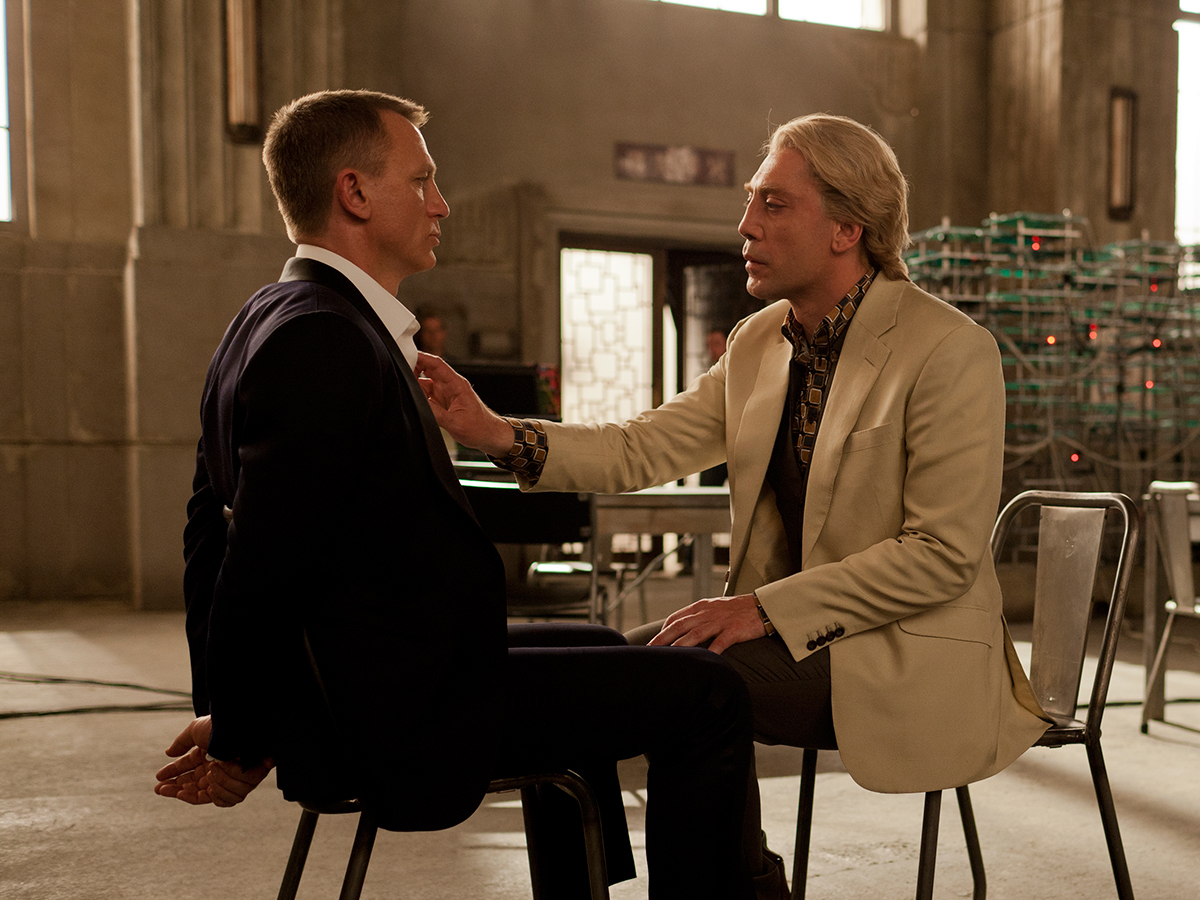 After the outstanding Mats Mikkelsen played Le Chiffre in Casino Royale, there was a slight loss in menace with Mathieu Amalric in Quantum Of Solace. In Skyfall, Javier Bardem's portrayal of Raoul Silva sets the bar high once again.
His depiction of the highly intelligent, flirtatious, scheming ex-MI6 agent turned cyberterrorist bent on revenge stands out in what is one of the best Bond films in the history of the franchise.
Watch Skyfall this Sunday (5th April) on ITV2 at 9pm