Stuff's MWC 2023 Awards: the best phones, laptops and highlights
From super-fast chargers and incredible cameras, to a laptop with a rollable screen. Here are our MWC 2023 awards!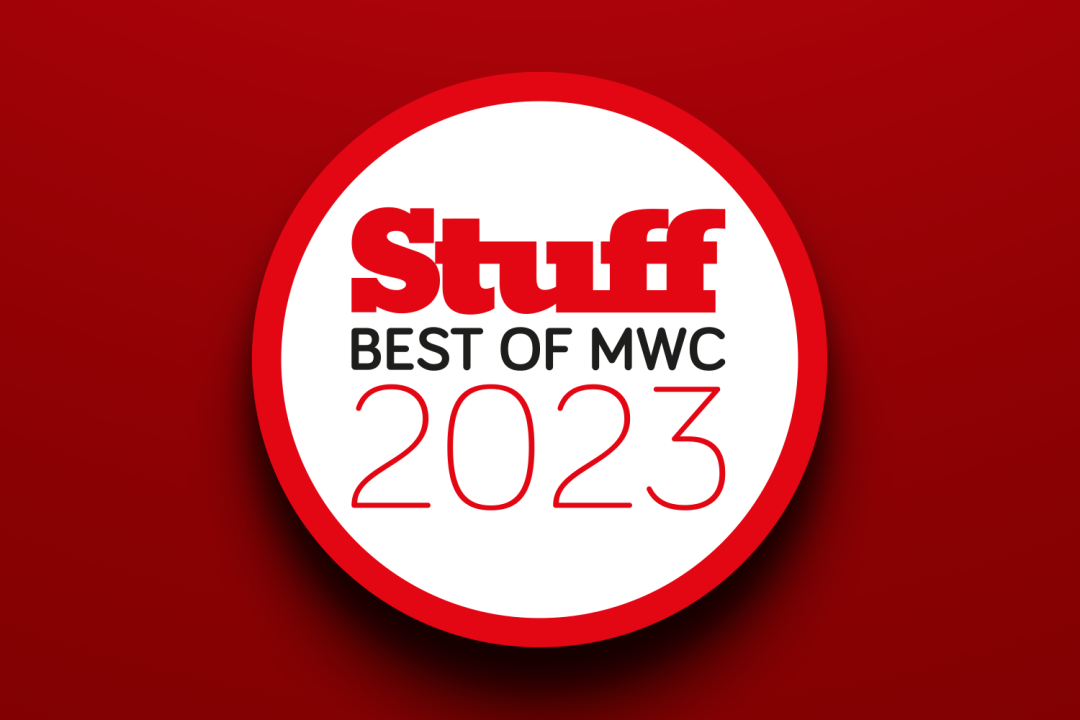 Been busy this week? Want to quickly catch up on the very best phones at Mobile World Congress 2023? We've got you covered. From bleeding-edge smartphones to crazy concept laptops, high-tech AR glasses, and more, this year's Mobile World Congress in Barcelona has been an interesting one, to say the least. Here are Stuff's MWC 2023 awards.
Our dedicated team of tech experts have scoured the show's vast halls to cover the very best mobile devices on offer, and you can catch up on all the news at our dedicated MWC 2023 Hub. And as always, we've awarded our favourite tech from the show, based on the best, most exciting examples of innovation and progress.
So with the scene set (and in no particular order), here are our favourite things from MWC 2023.
Stuff's MWC 2023 awards winners
Xiaomi 13 Pro
Full story: Xiaomi 13 Pro review: the total package?
The Xiaomi 13 Pro doesn't have any crazy concept features. Its screen doesn't unroll from the fourth dimension, it's not cooled with a built-in liquid nitrogen heatsink, and it's not forged from indestructible vibranium. And yet, it's won us over by simply being one of the best, most complete high-end smartphones ever made.
It takes some incredible smartphone snaps for starters. Its rear camera setup nails everything from low-light shots and impressive zoom, to superb depth of field and quality bokeh blur, thanks to a massive 1in sensor. And while its battery isn't the largest around, it's still more than respectable, comfortably lasting a day. It's the speedy 120W charging though, that's won us over. Capable of being fully charged in under 20 minutes, it absolutely embarrasses the charging speeds of flagships from Apple, Samsung, Google, and more.
With the latest internals under the hood, it's also one of the most powerful phones you can currently buy too, blasting through AAA games and demanding apps without breaking a sweat — all of which look glorious on its large 120Hz, 3200×1440 AMOLED display. If you want one of the very best phones released this year (let alone, ever), the Xiaomi 13 Pro should absolutely be on your shortlist.
Lenovo Rollable Laptop Concept
Full story: Lenovo laptop concept elongates to innovate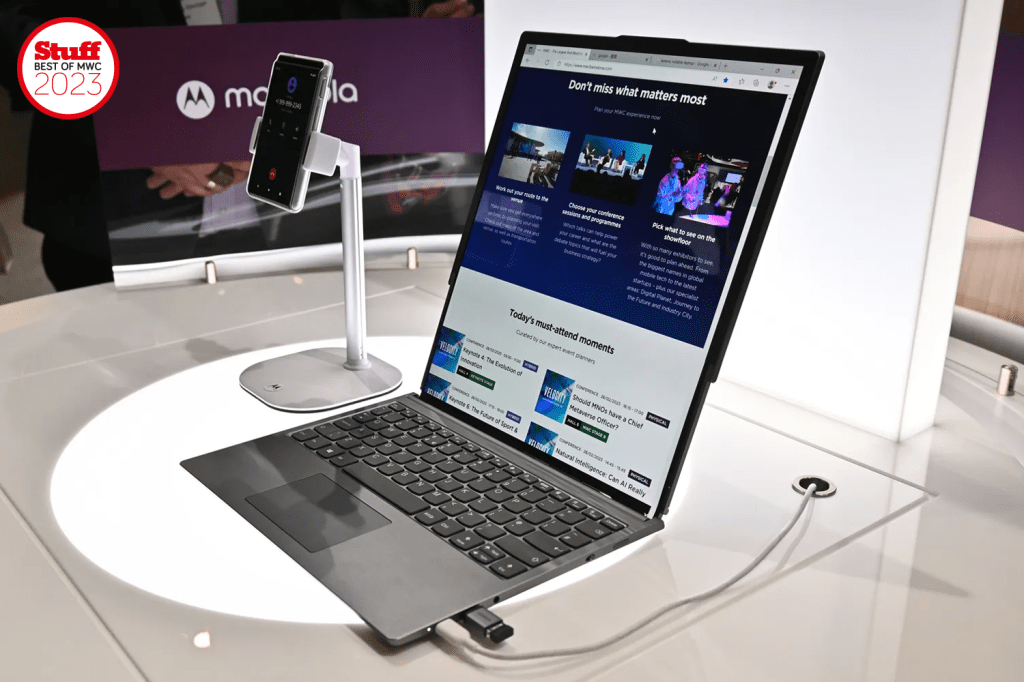 This is more than just a list of the best phones at MWC 2023. Take Lenovo's quirky laptop concept. A seemingly ordinary laptop at first glance, it reveals its true nature at the press of a button, which elongates the lid, unrolling a built-in OLED screen in the process.
While it currently takes around 10 seconds to complete its transformation (it is only a concept, after all), it's impossible not to be impressed by the metamorphosis on show. From a regular 12.7in notebook screen to a 15.3 8:9 display, it's a marvel to behold in the flesh, and we applaud Lenovo's innovation.
It won't be for everyone, of course, but serial multitaskers looking to cram more into one page (including top/bottom split windows) will no doubt be drooling at the concept of such high-end portable productivity. There's no confirmed plan for a final retail model yet, but if this is a glimpse of what's to come, count us in.
Realme GT3
Full story: You can fully charge Realme's GT3 in under 10 minutes – yes, really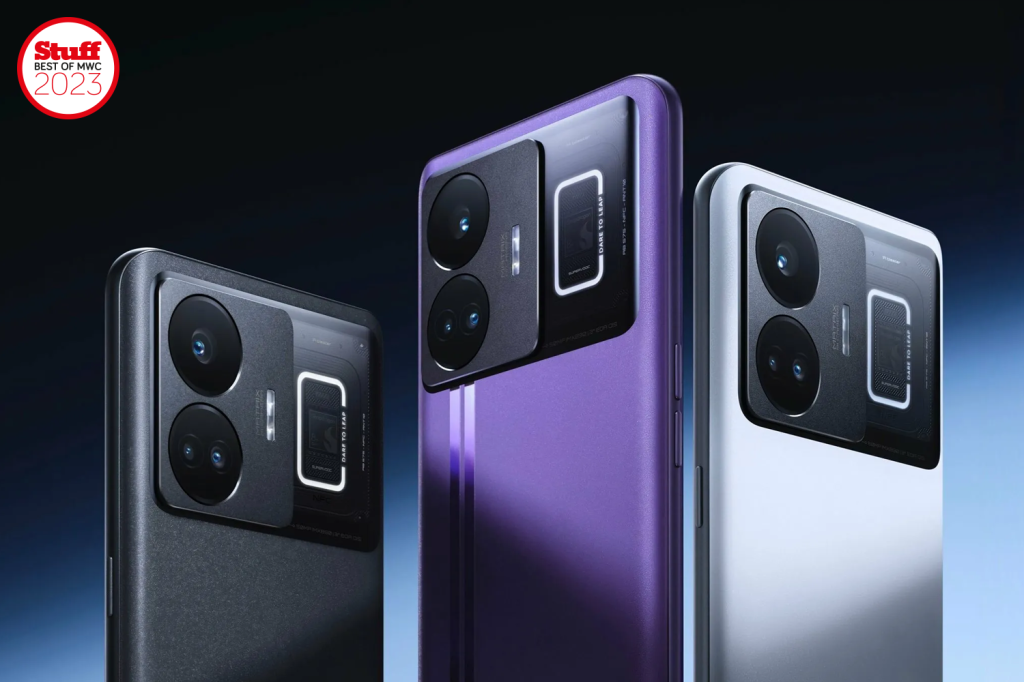 The Realme GT3 supports insane 240W charging speeds. Or, to put it another way, it'll be fully charged in just 10 minutes, with a 50 percent charge in four. The insanity of the previous sentence is not lost on us. Do you even need to know anything else?
Just in case you do though — it's got a relatively unique design, thanks to a clear cut-out on the rear which nicely frames Qualcomm's beefy Snapdragon 8+ Gen 1 processor. While it's no longer the newest flagship CPU, it's still plenty powerful, and, just in case you need reminding, the 240W charging pretty much negates any niggles you're likely to have.
On the camera front, the GT3 dishes out a 50M main camera with optical image stabilisation, along with an 8MP ultrawide and 2MP microscope camera. Again, it's not the best camera setup around, but come on — a full charge in less than 10 minutes? Are you kidding? Take our money.
Xiaomi Wireless AR Glasses Discover Edition
Full story: Xiaomi's wireless AR glasses could be the ultimate reality-enhancing headset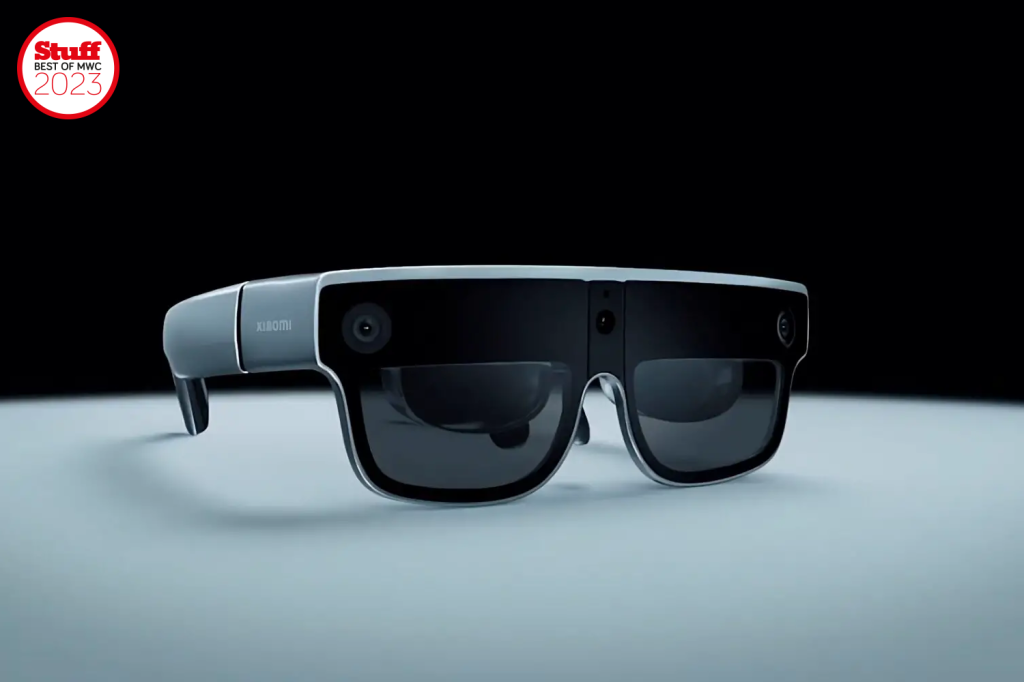 AR/VR glasses that connect to your smartphone are nothing new, but ones that look this slick, are this powerful, and ditch the wires for full wireless connectivity, are definitely worthy of attention and praise.
Xiaomi's Wireless AR Glass Discovery Edition (to give the tech-packed specs their full name), is powered by Qualcomm's Snapdragon XR2 Gen 1 platform, making it ready for all sorts of mixed reality shenanigans. With a magnesium-lithium alloy build and carbon fibre thrown in for extra pizzazz, it's about as sleek and as lightweight a headset as you're likely to find, weighing in at just 126g.
It's the lenses, though, that are particularly impressive. They use electrochromic technology to adjust their transparency, letting you switch from augmented reality to full-on world-clocking virtual reality at the press of a button. Sadly, the package is aimed at developers only for now, but we're hoping to see a consumer version released in the future.
OnePlus 11 Concept
Full story: OnePlus 11 Concept boasts visible liquid cooling for (slightly) quicker gaming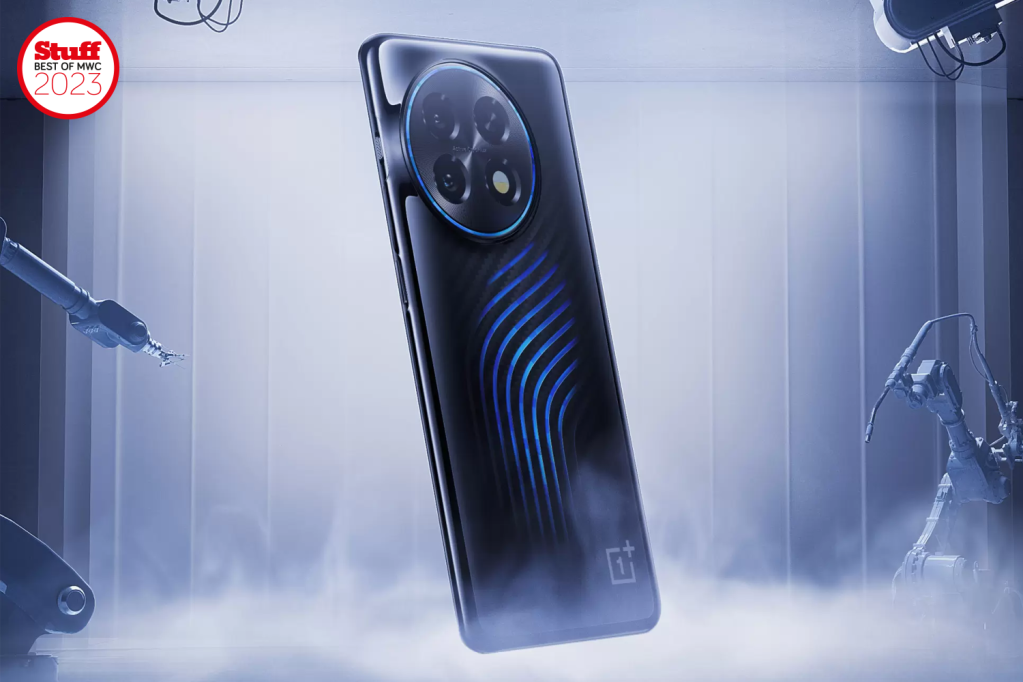 A drop of 2.1°C and an increase in 2-4fps when gaming doesn't sound like much on paper. Or in real life. But that's not the point. The fact that OnePlus has created a real working concept smartphone with built-in liquid cooling is something that should be recognised in its own right, for the sheer gall alone.
The clever cooling tech (aka, Active CryoFlux), works by pumping blue liquid coolant around the internal components of the handset, to help improve heat dissipation. It's pretty much a modified, shrunken-down version of the liquid cooling you'll find on gaming PCs, although obviously far less effective given the lack of giant cooling fans — not that OnePlus hasn't tried that too.
The tiny internal pump measures in at just 0.2cm squared, and you can even see the liquid via some smartly designed cut-outs on the rear. Overall, given the minuscule improvements in performance, it's far from ready for mass adoption, but that's okay. It's something different, and who knows where the same tech might take us in ten years, if engineers continue to build on it.
Honor Magic 5 Pro
Full story: Honor Magic 5 Pro is a smartphone camera speed demon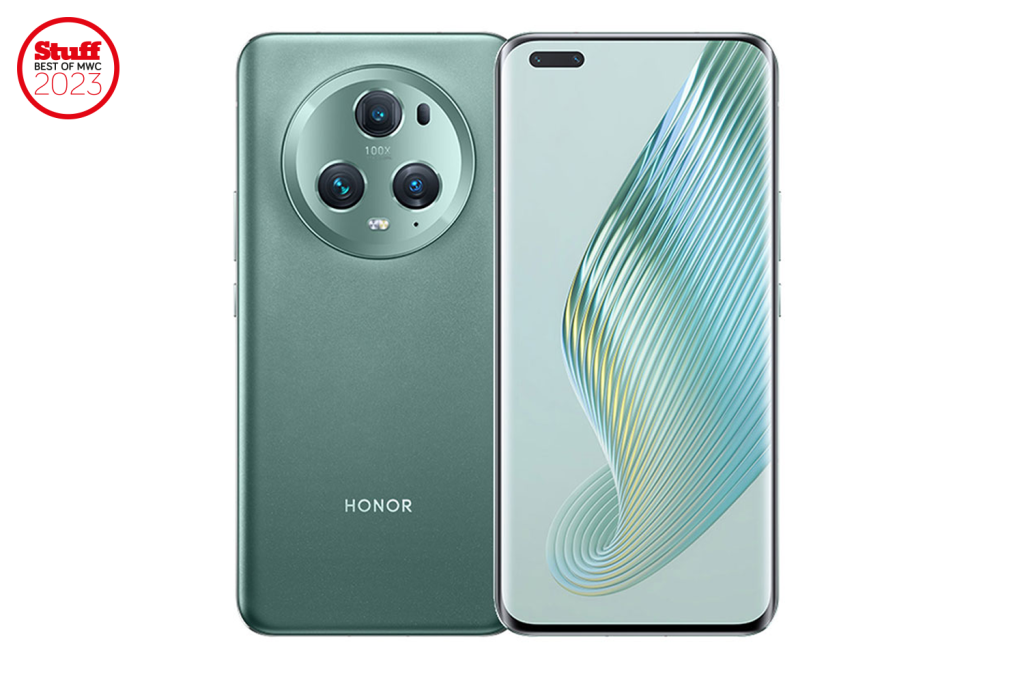 Honor's Magic 5 Pro has made our list thanks to its insatiable need for speed. Using specially designed AI software dubbed "Falcon capture", its camera claims to be one of the fastest around — both in terms of starting up and focusing — so you'll never be subjected to a blurry hyperactive puppy and/or toddler shot ever again.
A triple camera setup with 3.5x optical zoom is far from shabby on the hardware side of things, and neither is its Snapdragon 8 Gen 2 CPU, 12GB of RAM and 256GB of storage. A 5100mAh battery with 66W fast-charging also make for tasty stamina specs, along with dedicated front-facing cameras for convenient face unlocking
There's also a new Circadian night mode for automatic blue light reduction based on your sleeping habits, which should hopefully help keep things in check when you're doom-scrolling at one in the morning with no end in sight.
Nokia G22
Full story: Nokia debuts three budget Android 13 phones including ultra-repairable G22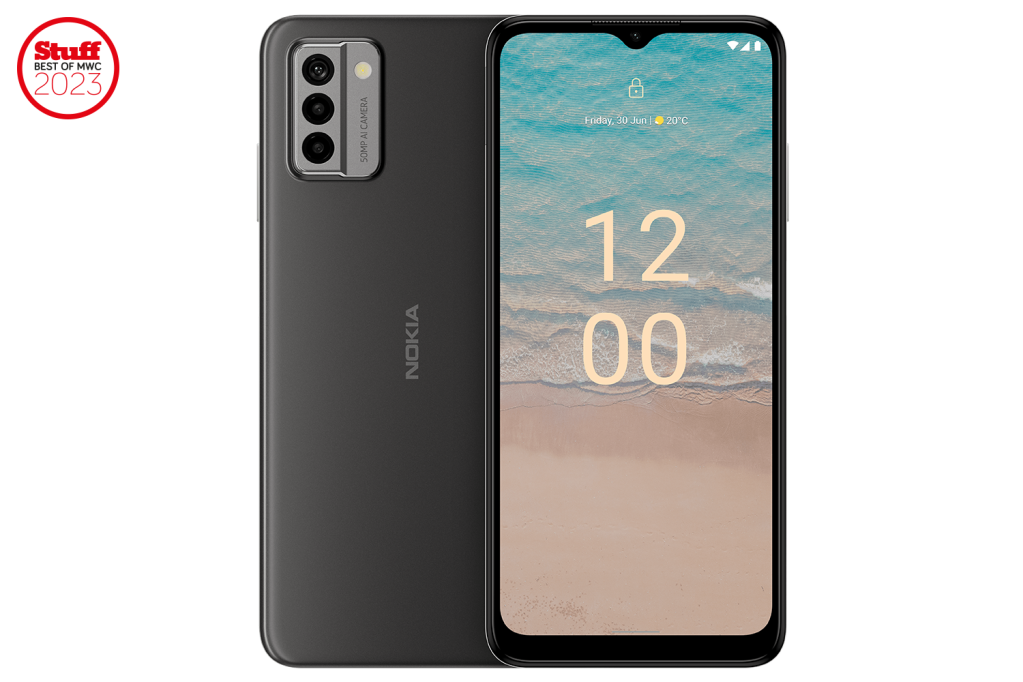 The affordable £150 Nokia G22 isn't making headlines with its paltry specs (at least, compared to the other best phones at MWC 2023). But that doesn't mean it's not special.
It's made the cut because it's been designed and built with sustainability in mind. Created in collaboration with Tinkering Kings iFixit, its rear recycled plastic back can be easily removed, providing access to components for repairs and replacements. And yes, that means you can easily swap out its battery too.
While you won't be hot-swapping fresh batteries at the same speeds as your Nokia 3210 of yesteryear, you can still make the switch in around four minutes. That's a damn sight better than having to send in your phone for costly specialist replacements, winning it well-deserved brownie points in our eyes.
And that was our MWC 2023 awards! Check out even more MWC highlights in our main roundup as we bring you all the latest from Barcelona this year