Take your pixel: which is the right 4K TV service for you?
Netflix, Amazon, BT Sport or Sky? We help you choose the right 4K service based on your telly-watching habits...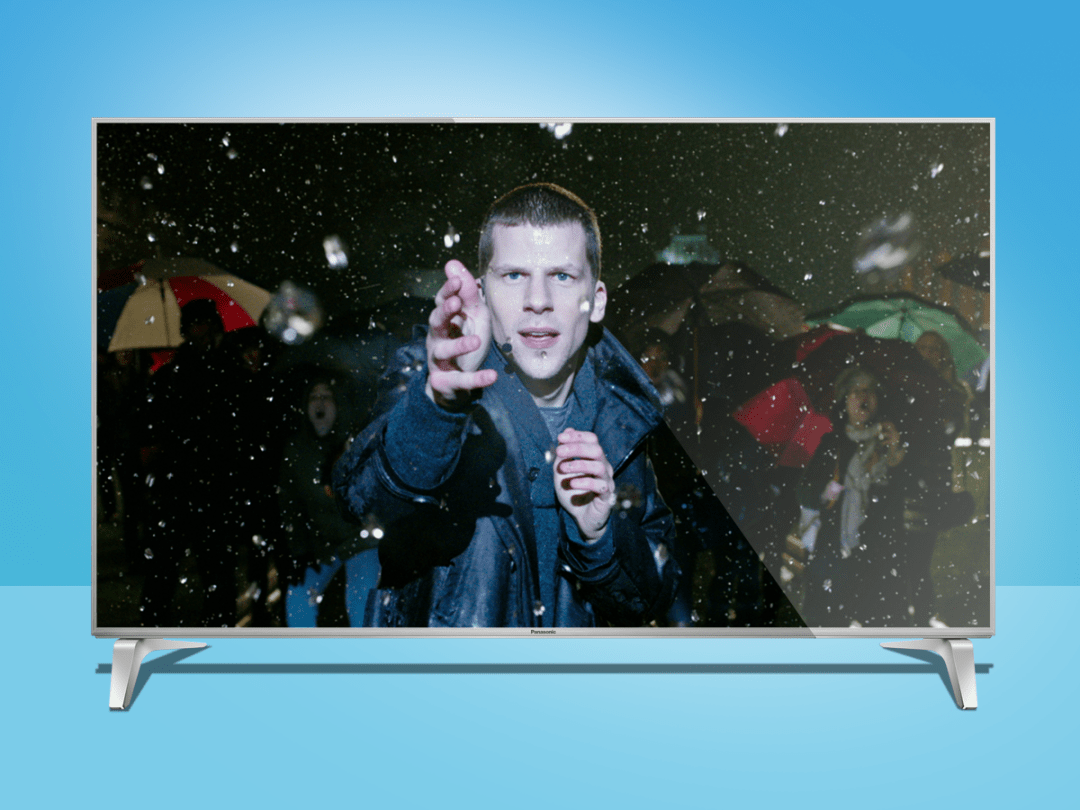 So, Ultra HD is the future of television, right? Undoubtedly – with images that are four times the resolution of 'normal' high definition, 4K is a veritable freakshake for the eyeballs. 
But forget the future for a second – what if you want to watch it right now? You may even have just shelled out a sizeable wedge of wonga on a 4K television, in which case you're probably itching to put it through its paces with some beautiful 3840×2160 videos.
Yet choosing which 4K-friendly service to use depends a lot on the type of programmes you like to watch. Prefer your Sense8 to your live soccer? Or your documentaries to your Daredevil? We've been through each service with a fine telly-comb to help you decide which is best for your tastes. 
You mostly watch… live sport
Despite Netflix expressing some vague interest in producing its own live 4K sports coverage at some point in the future, there are only two real options here at the moment: BT and Sky.
For an extra £5 a month, BT Infinity broadband users with the Total Entertainment package can access BT Sport Ultra HD, which shows a limited selection of live events – a mix of Premier League, FA Cup and Champions League football, Premiership rugby, MotoGP and a few other minor sports. It's a bit limited though, at present only showing about one 4K event per week and requiring that you not only have the latest 1TB YouView box but a very fast fibre connection (at least 38Mbps is recommended).
If you can wait a few months, Sky Q is looking like a better bet. Sure, there's no 4K service right now, but there will be soon – and according to Expert Reviews' interview with Sky's director of new products Andrew Olson, it's going to initially focus on sport (and movies) and delivered not only by broadband but satellite broadcast. Live sport will almost certainly come via satellite, which means you won't need a supercharged broadband connection to watch it – great news if you live in one of the many parts of the UK where fibre hasn't yet been rolled out.
Sky shows more football than BT Sport overall, and we reckon its 4K service will offer more than one match a week. We also believe that it'll launch with the 2016/17 Premier League season, which means as of the time of writing you only have to wait three months for it to arrive. Our advice is to hold off for now, but assume that Sky will provide the best 4K sports coverage once it launches.
Winner: wait for Sky Sports 4K
You mostly watch…TV shows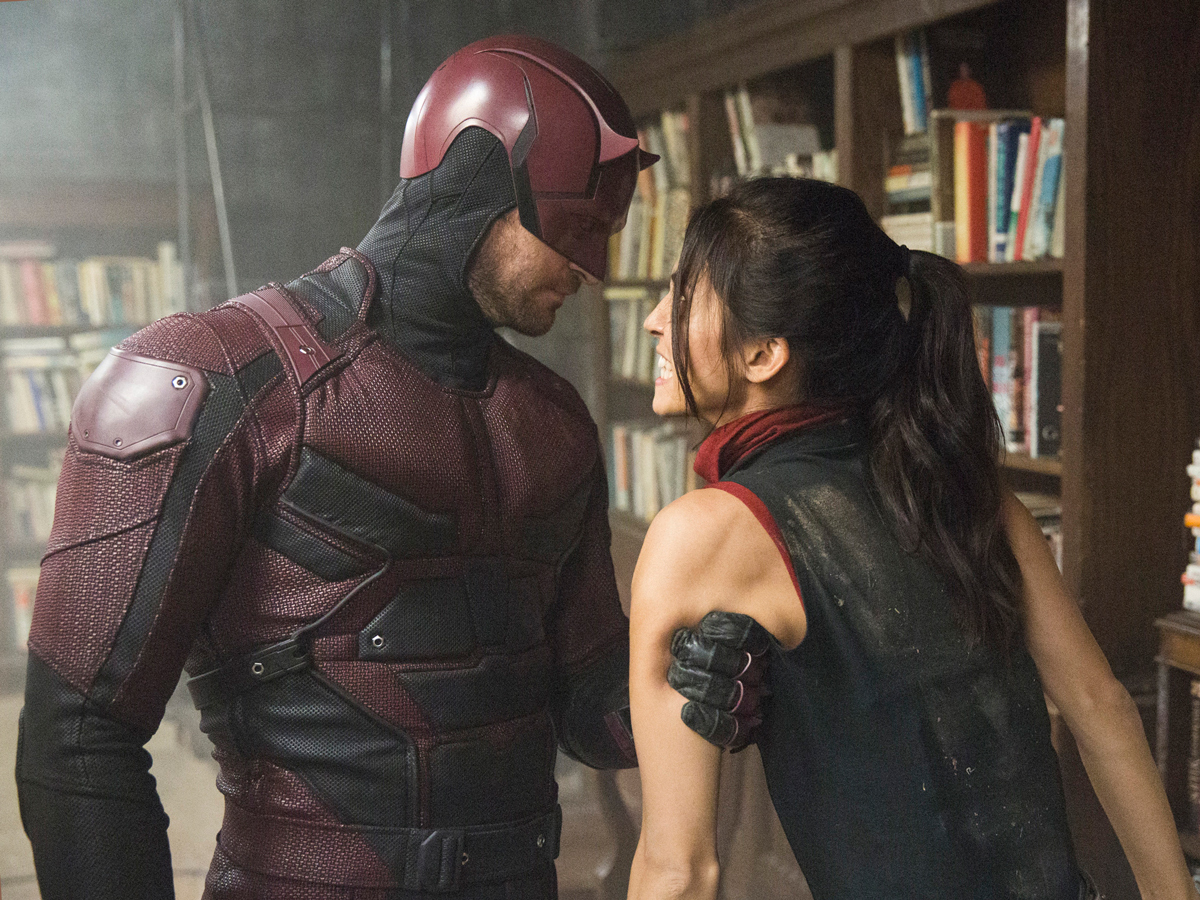 Right now, you have two choices here: Amazon and Netflix. And while neither offers a huge selection of 4K content, both have a few treats for the 4K thrill-seeker. Both are heavily skewed towards original content – in other words, series that either Netflix or Amazon have funded themselves and have exclusive rights to stream. That means if you want to see all the best stuff, you're going to have to shell out for both services.
On the drama front, Netflix's original series House of Cards, Better Call Saul, Narcos, Daredevil, Jessica Jones, Marco Polo, Sense8, Marseille, and Bloodline can all be streamed in Ultra HD, and there's one fantastic non-Netflix 4K series too, in the form of Breaking Bad.
Netflix has a strong showing in comedy, again skewed heavily towards original programming: the likes of Unbreakable Kimmy Schmidt, Master of None, Love, W/ Bob & David and a few standup specials. Amazon's original programming doesn't have the breadth or (in our opinion) level of quality of Netflix's, but Prime subscribers might well enjoy watching the Ultra HD presentations of drama series Bosch, Mad Dogs and The Man in the High Castle, or comedy series Transparent and Red Oaks.
Ideally, get both. But if we had to pick one, right now Netflix is the best provider of 4K TV shows.
Winner: Netflix
You mostly watch… films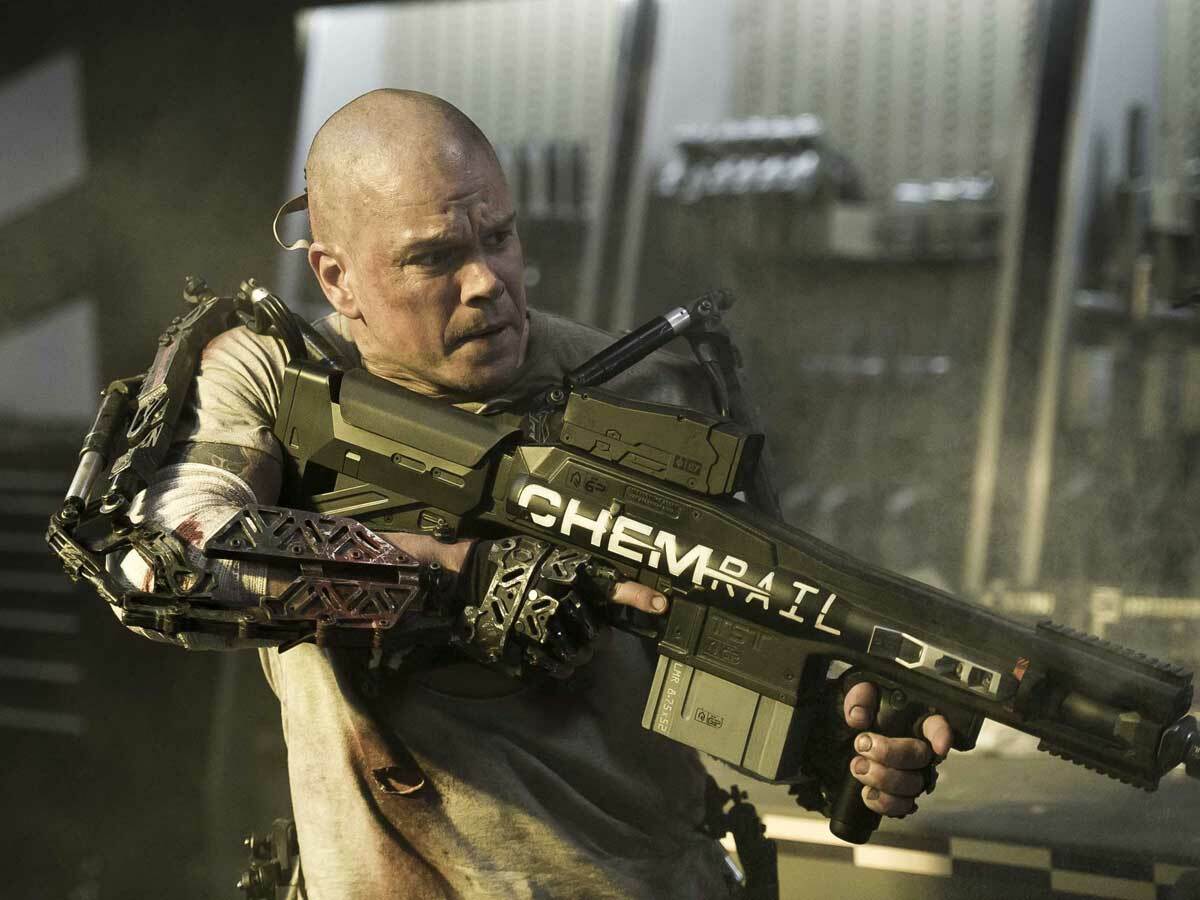 On currently available 4K content, the nod has to go to Amazon. Instant Video includes a number of glossy Hollywood blockbusters, from the new-ish (Elysium, Fury, The Amazing Spider-Man 2) to the old (Ghostbusters 2, Jerry Maguire) to the classic (It Happened One Night, The Guns of Naverone).
Again, the selection isn't vast (and you'll have to pay extra for most 4K films, because they're rentals rather than included in the Prime service) but it's much better than Netflix's. This apparently consists of five movies in 4K, all of which were made by Netflix (and none of which are particularly well-regarded): The Ridiculous 6, The Do-Over, Pee-Wee's Big Holiday, Special Correspondents and Crouching Tiger, Hidden Dragon: The Green Legend. Yes, really – two out of five of these are Adam Sandler comedies.
In the near future, we expect Sky Q to wade into the 4K movie waters with a heavyweight offering of blockbusters – similar to its current HD movie offering, most likely, except that we suspect all 4K movies will be delivered on-demand via broadband rather than broadcast live via satellite. This would work by first downloading the movie (or at least part of it) to your Sky Q box's hard drive, so that a less-than-ultrafast internet connection doesn't cause a buffering headache.
Neither Netflix or Amazon Prime have this option, so Sky seems set to be the only 4K choice for movie lovers who can't get 15Mbps or faster broadband.
Winner: Amazon Instant Video
You mostly watch… documentaries
Netflix has the best selection of 4K documentaries, but that's not saying much. As far as we can tell, Amazon doesn't have any, and with Sky Q's upcoming 4K service still largely shrouded in mystery, it's slim pickings out there.
Netflix has Chef's Table, Cooked (both of which are series), What Happened, Miss Simone? and Keith Richards: Under the Influence (which are one-offs). All of these are well-produced, great-looking documentaries, so knowledge-seekers demanding their factual programming come in Ultra HD should head to Netflix.
Winner: Netflix
You mostly watch… nature shorts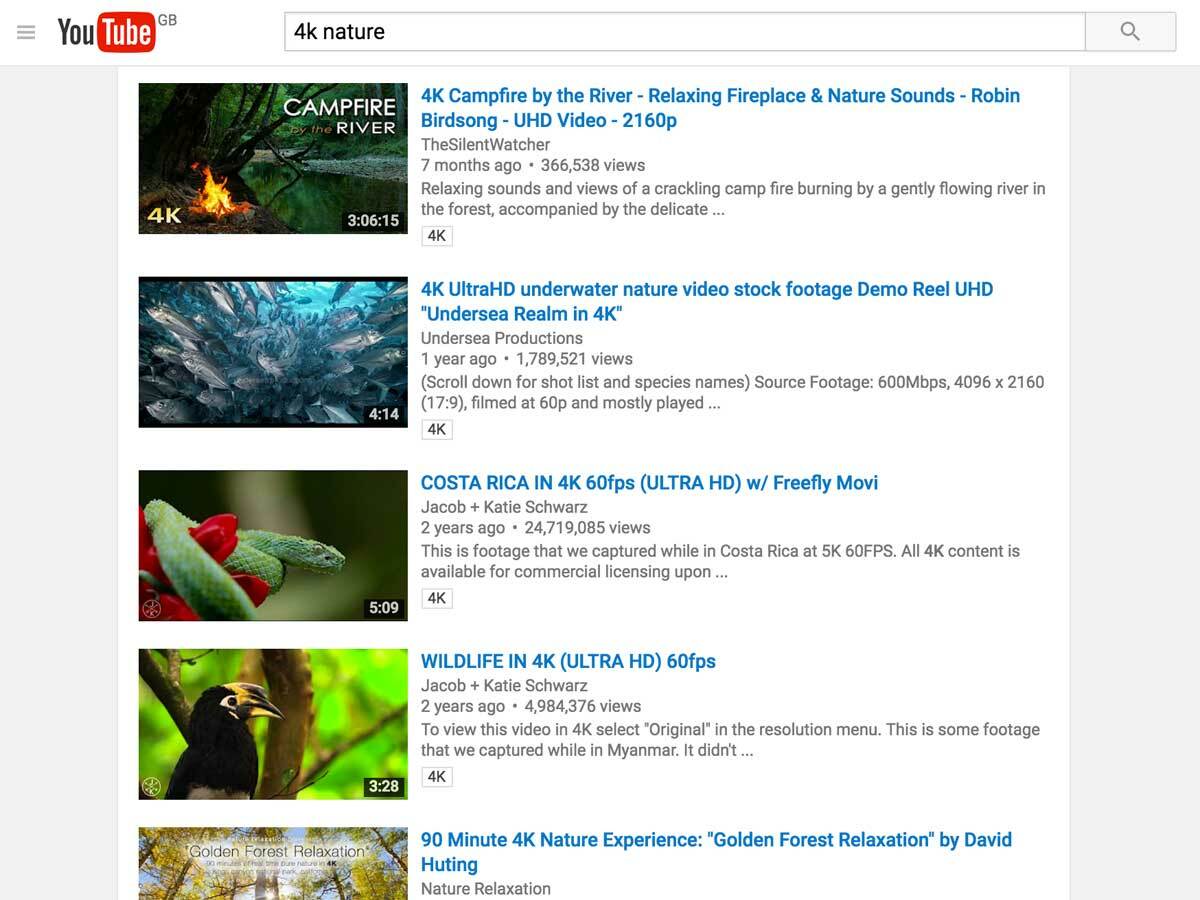 If you're more into looking at pretty vistas or eye-popping shots of water buffalo running across the savannah, there's really no need to subscribe to a service at all: YouTube has your back.
There are hundreds (perhaps thousands) of 4K nature videos on the site, many of which are just a few minutes long – perfect for putting your new telly through its Ultra HD paces when you don't have time to watch a feature-length movie, or leaving on in the background.
Just type in "4K", "Ultra HD" or "UHD" in YouTube's search bar and you'll find dozens of results in seconds. You can also filter videos using YouTube's 4K option in search.
Winner: YouTube