A Disney-branded Leica Q2? You're taking the Mickey…
Special edition snapper celebrates 100 years of the House of Mouse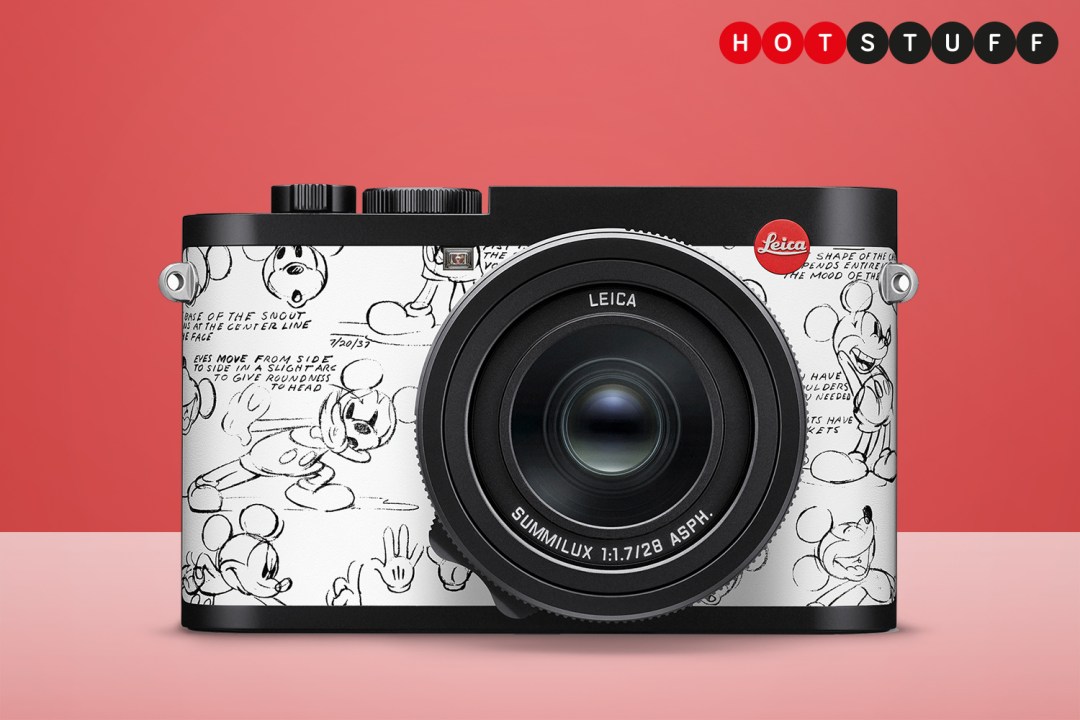 Fans of a certain animated rodent the world over will know 2023 marks the centenary of the founding of Disney Brothers Studio – the humble beginnings of a company that would evolve into a powerhouse of family-friendly animation. Leica is unleashing a special edition Q2 "100 Years of Wonder" camera to celebrate, complete with iconic sketches of Disney mascot Mickey Mouse.
Disney and Leica actually go way back. The camera company, then known as Leitz, supplied the cameras and projectors Disney used during its hand animation heyday to storyboard new projects. To this day animated stills run on 35mm film projections are affectionately called "Leica Reels" by those in the biz.
While Mickey himself wouldn't appear onscreen until 1928, the mouse is now as big a part of the Disney story as Walt himself, so was an obvious choice for this latest Q2 special edition. The entire front of the camera is adorned in sketches, made by Disney veteran Don Towsley to show junior animators how Mickey should look onscreen, complete with notes on how his eyes and mouth should move.
A Disney logo and limited edition X/500 number can be found on the rear of the camera. There's also a Mickey Mouse print on the camera's top plate, a bespoke rope strap, and dust bag with matching original Disney graphics.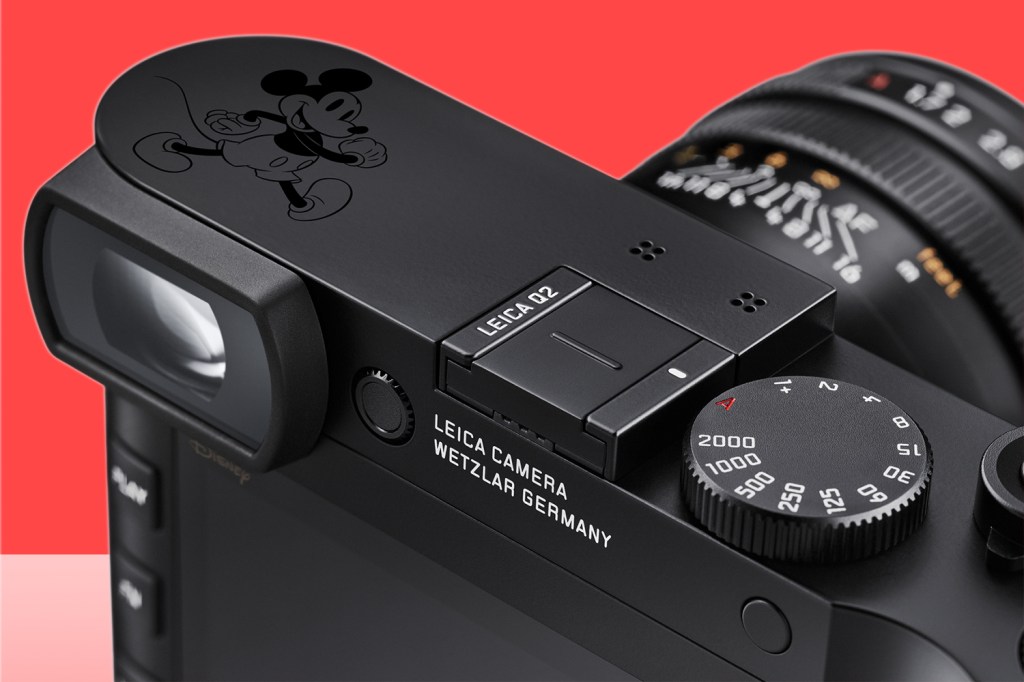 The Q2 has been a popular choice for Leica collabs in the past. The fixed-lens compact is mechanically identical to the standard model, with a 47.3MP full-frame sensor and 28mm Summilux lens. It has a built-in OLED viewfinder and 3in touchscreen LCD display for shot composition, can record 4K video at 30fps, and shoot 14-bit DNG RAW stills.
Just 500 Disney superfans will be able to claim one when the special edition goes on sale next month. It will be available through the Leica online store, as well as physical Leica shops and authorised retailers, for £5400.