Asus' ROG teams up with Acronym for limited edition laptop statement piece
ROG's powerful Intel i9 powered gaming laptop gets a make-over.
Asus's ROG and design brand Acronym have teamed up for a special-edition hybrid gaming laptop. This gadget brings are more artistic look to the power packed inside the machine. It's the second collaboration between the brands, following up the successful ROG Zephyrus G14 from 2020. Catchily dubbed the ROG Flow Z13-ACRNM RMT02, this new hybrid comes more than prepared to game thanks to the Intel i9 processor inside.
Arguably the most eye-catching feature of this laptop is its outer-case design. You'll find custom-machined aluminium, complete with etched metal patterning. The brands reckon that this beefed-up chassis provides extra rigidity and protection for the device. Curiously, the back panel also provides a mechanism for you to attach a strap. With the strap whipped on, you can wear the laptop over your jacket. Bonus points if the jacket's from Acronym. It's a design that wouldn't look out of place in The Matrix.
The design extends to the inside of the laptop as well. Since the new ROG laptop is a hybrid machine, you'll have to fold out the keyboard when you want to go old-school. Said keyboard is brazen with Acronym's colours and branding. You'll particularly notice this on the highlighted gaming keys – a nice touch for gaming regulars.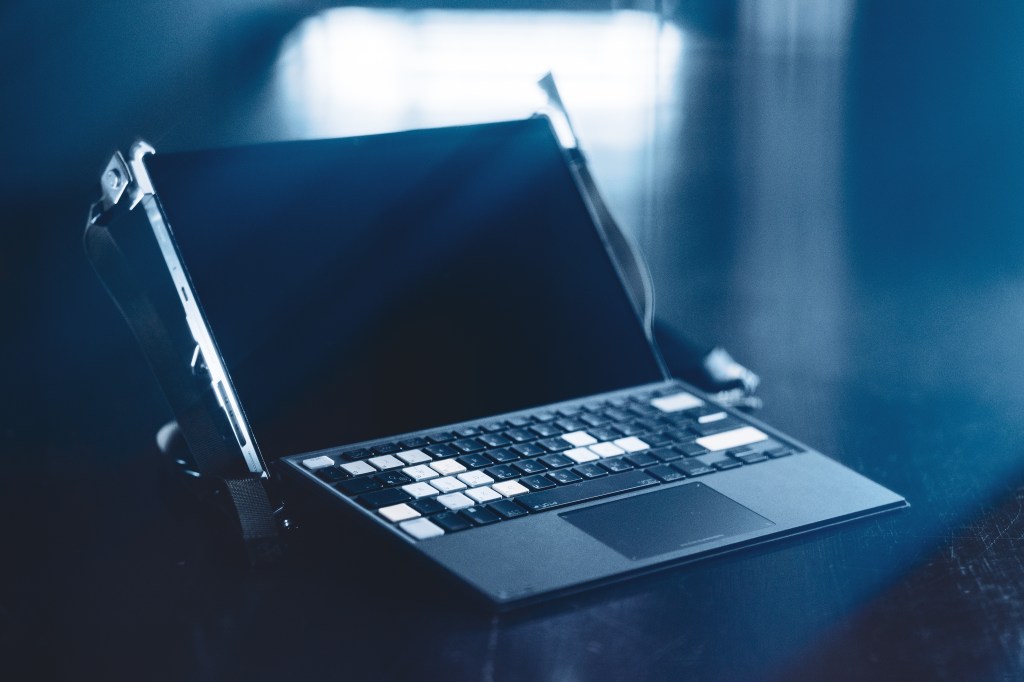 Design aside, the ROG Flow Z13 is a fully capable gaming hybrid. As we mentioned, it runs on an Intel Core i9 chipset to provide plenty of power. This is backed up by a pretty sizeable 32GB of RAM, a GeForce RTX 40-series graphics card, and a 1TB hard drive. Look back up to the display, and you'll find a 13.4-inch screen with full DCI-P3 support and a 165Hz refresh rate. It's unclear how big the battery is here, so we'll have to wait for further information.
Fancy hooking up a hybrid gaming laptop to your clothes? The ROG Flow Z13-ACRNM RMT02 will be available directly from Asus starting 3 April. Pricing is currently unclear as well, so we'll have to wait for further word.