Deadly colour scheme for 30th anniversary G-Shock Frogman
Poison Dart Frog marks three decades of waterproof timepieces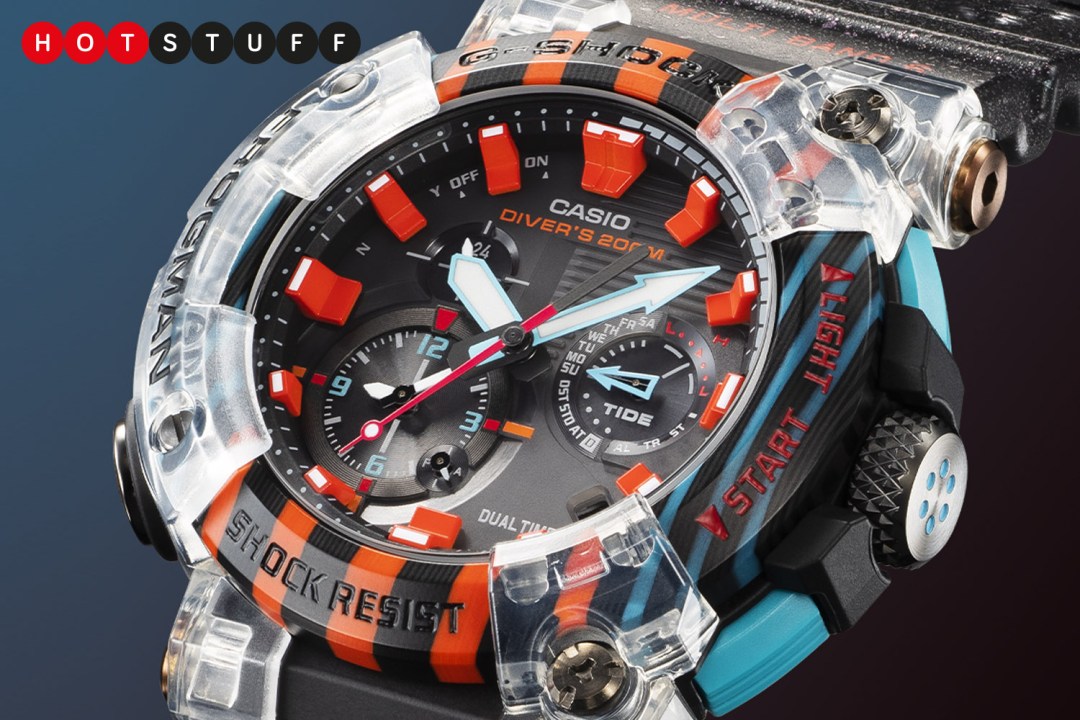 You don't need an excursion to the deepest, darkest parts of the South America's Amazon rainforest to spot the elusive poison dart frog – just head to your nearest G-Shock dealer. The 30th Anniversary Poison Dart Frog Frogman (£949 from G-Shock) has been revealed to mark three decades of the firm's water-resistant wristwear, in suitably deadly colours.
G-Shock's signature chunky bezels have been treated in multi-colour red, blue and black carbon, along with fibreglass, to match the colours of the poison dart frog. Other parts are finished in see-through urethane to show off the pattern underneath. Polarized ink then recreates the mottled skin pattern on the watch strap. On the underside, the rear cover has a custom graphic highlighting the watch's anniversary edition status. Basically, no-one's going to miss this once you strap it on your wrist.
The original Frogman digital diving watch launched in 1993 with the ability to survive at up to 200m depths. This celebratory release is based on the altogether more recent GWF-A1000, which features analogue hands along with a depth gauge and tide graph for keeping track while under the waves. The crown screws into the corrosion-resistant case to guarantee water resistance.
It's solar powered, lasting a whopping 30 months in total darkness (using the power save function), with radio control for automatic timekeeping. Bluetooth connectivity lets you automatically adjust the time for different world cities through the G-Shock Connected app, which also backs up your diving logs (the watch can record up to 30 to its on-board memory) and lets you pick a location to set the tide tracking.
Watch lovers will be able to order a 30th Anniversary Poison Dart Frog Frogman from the G-Shock website right now.