The FiiO K9 Pro ESS headphone amp and DAC is nirvana for audiophiles
The perfect hi-res companion for your cans?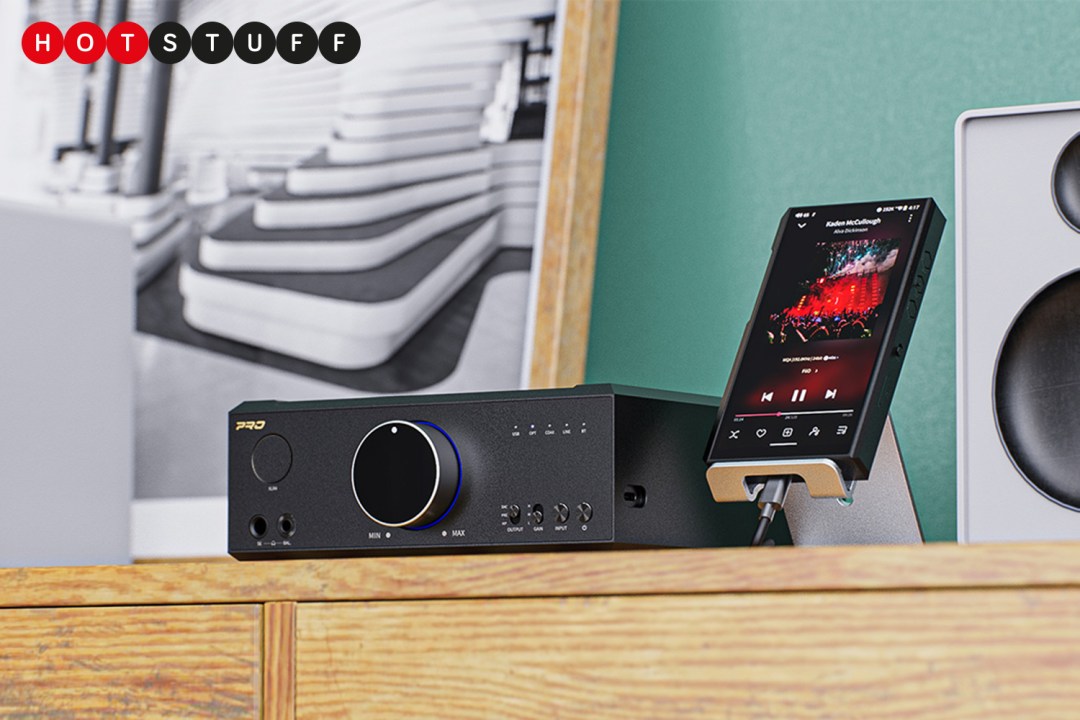 As every self-respecting audiophile knows, connecting your headphones directly to the source isn't going to result in the absolute tip-top best sound quality. No matter how expensive your cans are, they're only as good as the audio signal going into them, which is why headphone amps and DACs are 'a thing'. These not only process the incoming signal to keep it clean and detailed, but boost power to improve performance, and their audio-boosting effects are most keenly felt on higher quality headphones.
The new flagship headphone amp and DAC from FiiO is aimed directly at the most demanding of listeners. Priced at £699/US$849 and available now, the FiiO K9 Pro ESS features dual ES9038 Pro DACs, dual THX AAA 788+ amplifiers and more sockets than you can shake the proverbial stick at: three headphone outputs (4.4mm balanced, 4-pin XLR balanced and 6.35mm single-ended); two standard audio outputs (1 x RCA and 1 x 3-pin XLR); and six inputs (1 x RCA, 1 x coaxial, 1 x optical, 1 x 4.4mm balanced, 1 x USB-C, 1 x USB-B and 1 x Bluetooth receiver).
There's also Bluetooth 5.0 on board, and while we can hear the audiophiles scowling over the very idea of wireless audio already, it does support several high-end codecs including aptX HD and LDAC, both of which support 24-bit hi-res streaming.
The K9 Pro ESS has native support for audio files up to 384kHz/32-bit however, and can drive headphones in the 16-600 ohm impedance range.
The twin DACs on board mean that each channel has its own digital-to-analogue processing, and the inside of the compact casing (it can easily fit on a desktop) is partitioned to keep the power supply and audio processing circuitry totally separate – all the better to avoid interference and keep the audio output as clean as possible. There, that's the audiophiles got back on side.