Fuell's electric bike will help you go with the Fllow
If only it came with its own dictionary
It might look like a couple of typos slipped through during the naming of the Fuell Fllow, but don't let that put you off Erik Buell's new electric motorbike.
As founder of the Buell Motorcycle Company, which was bought by Harley Davidson in the early '90s, Erik's innovative engineering approach made him a legend of the road and the racetrack. So while he might not be very good at spelling, he knows a thing or two about making two-wheelers.
The Fllow has been designed with short journeys in mind, but it still has a range of up to 150 miles. That means you shouldn't have to plug it in every night, especially considering the 10kWh battery, which is integrated into the bike's chassis, can be charged in as little as half an hour. Its 35kW motor has enough oomph to hit 62mph in just 3.5 seconds, with a top speed of 85mph, but the bike's onboard software can also limit it to just 15hp if your licence doesn't allow you to ride such a beast.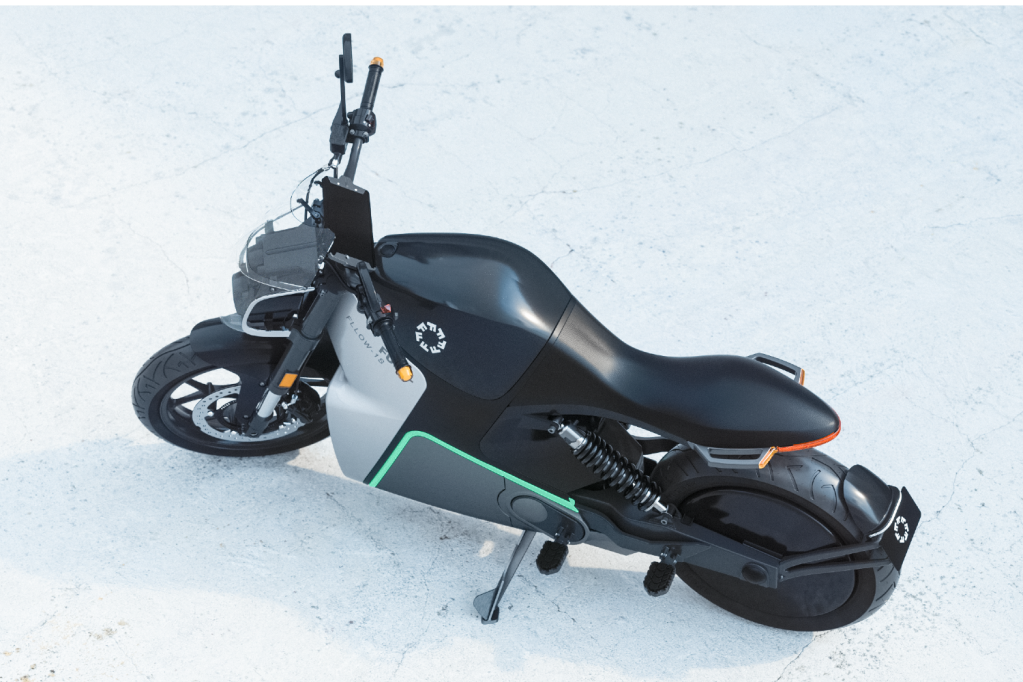 The motor lives inside the rear wheel, meaning there's no chain or gears to worry about, which makes maintenance easier and allows you to upgrade the bike when better tech comes along. With no fuel tank taking up space between the rider's knees, the Fllow has a 50-litre locker onboard, which is big enough to hold a helmet and laptop bag when you're parked up.
The bike's indicators are built into the handlebars, plus there are blindspot detectors and integrated front and rear cameras for the collision warning system. You can also connect your phone to the bike to start the ignition, unlock the storage, check the charge level, and help you find where you left it. 
Pre-orders for the Fuell Fllow are open now at fuell.eu, with a price of €11,995. Llovely stuff.