GameSir T4 Kaleid is a Switch-friendly controller that won't drift
Hall effect triggers and joysticks won't do their own thing while you play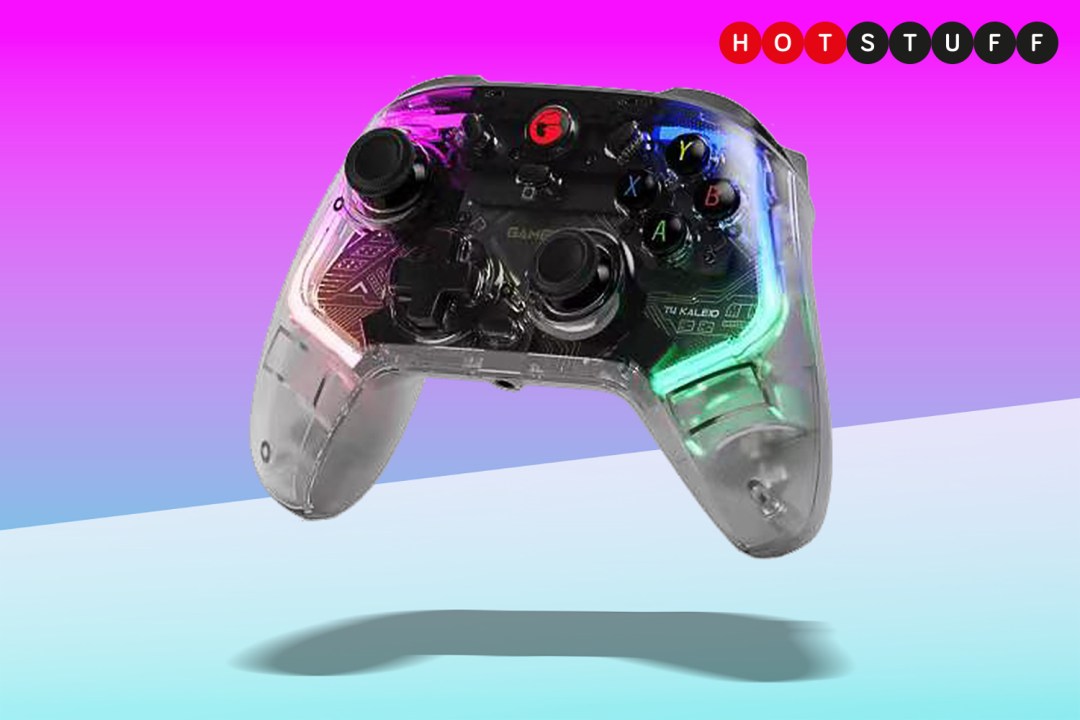 Signs of the dreaded joystick drift are all too common among Nintendo Switch owners. Characters walking by themselves; cameras spinning out of control; vehicles that veer to one direction like learner driver is behind the wheel. That won't happen with the colourful new GameSir T4 Kaleid – this Switch-compatible controller uses Hall Effect joysticks and triggers for drift-free precision even after hundreds of hours of play.
The USB-C wired controller, which also plays nicely with Android devices and Windows PCs, also uses microswitches for its face buttons, with a very shallow travel depth for near instant input response, and has a built-in 6-axis gyroscope, for motion control.
GameSir has gone for the same offset analogue stick arrangement as Nintendo's own Pro Controller, only the four face buttons use the Xbox-style A/B/X/Y layout. You get the usual set of shoulder buttons and triggers up top, and a dedicated capture button on the front for screenshots or screen recording.
A pair of paddles on the rear add an extra level of control, customisable through GameSir' T4k App's companion software. The app also lets you tweak the built-in lighting with custom effects, which shine through the transparent casing to light up your gaming sessions. There are a handful to choose from, or you can create your own based on button inputs.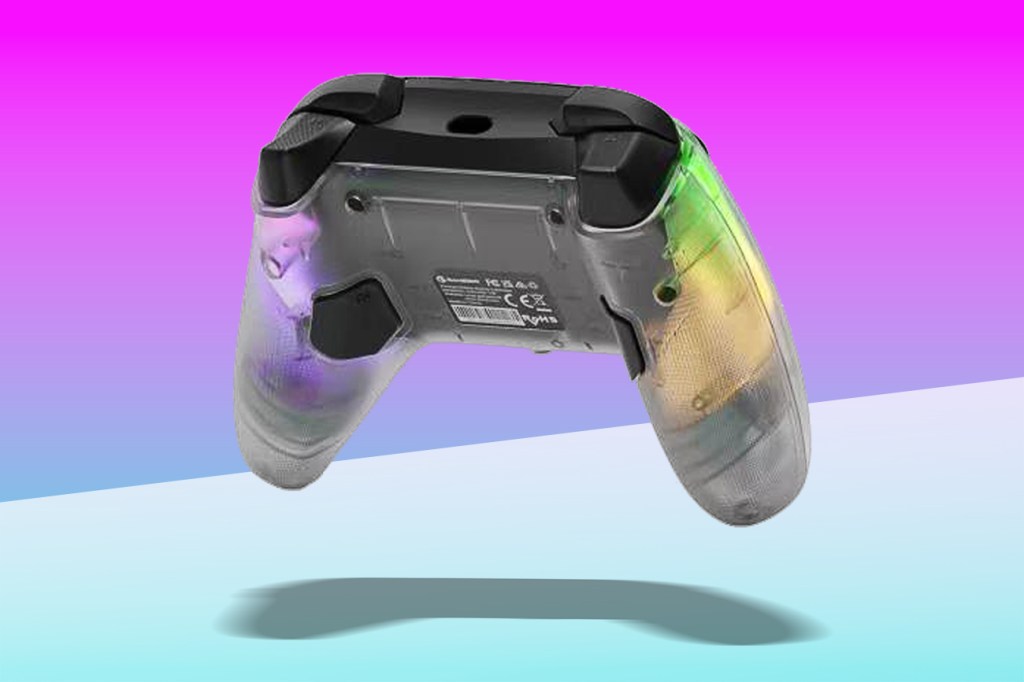 A built-in 3.5mm headphone port can handle voice chat once you plug in a headset, and the 2m cable is detachable to cut down on tripping hazards.
Gamers wanting to add a little sparkle to their play sessions will be able to pick up the GameSir T4 Kaleid controller in the coming weeks, from Amazon. Prices are set at £42 for the UK, $42 for the US and €58 for Europe, which neatly undercuts the cost of Nintendo's official Switch Pro Controller.