Lenovo Yoga Pro 9i has the MacBook Pro in its sights
And there are new Yoga Slim and Legion Slim models, too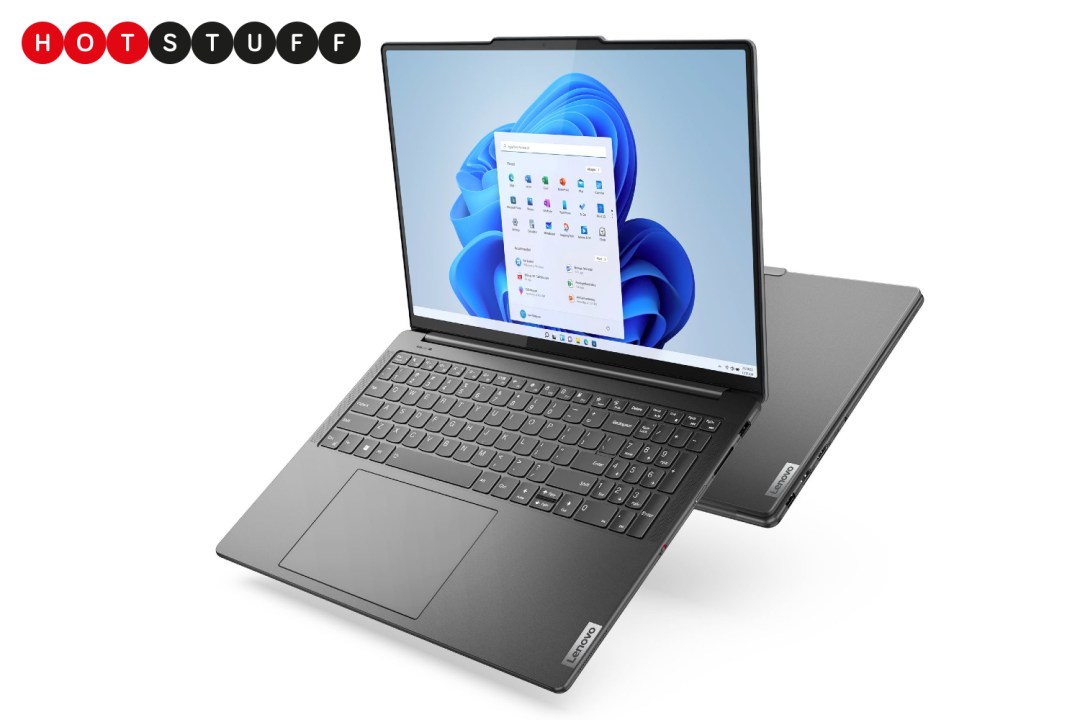 If your idea of a good yoga session involves more silicon than Savasana, say 'namaste' to the new Lenovo Yoga Pro 9i.
Available with either a 14.5in or 16in screen, the money-no-object configuration comes with a 13th Gen Intel Core i9-13905H processor, 64GB LPDDR5X of RAM, 1TB of PCIE Gen 4 M.2 storage, and an Nvidia GeForce RTX 4070 GPU, so it should breeze through testing tasks like a seasoned yogi nailing a tripod headstand with lotus legs.
That's helped by something that Lenovo calls X Power, which, when combined with increases in thermal capacity, means the Yoga Pro 9i can get stuck into more intensive jobs, such as video editing, without getting all hot and bothered.
Whichever size you go for, you can also opt to upgrade the standard 400-nit LCD screen to a Mini-LED PureSight Pro, which boosts the brightness to 1200 nits and promises sharper, more realistic images with better colour accuracy.
If you don't need that kind of power, Lenovo has also introduced a whole bunch of Yoga 7 series machines, the most notable of which is the 14.5in Yoga Slim 7 (above). Measuring just 13.9mm, it sacrifices some grunt for more portability, meaning you get a choice of AMD Ryzen 7000 series processors and up to 32GB of RAM. Its 3K PureSight OLED screen is a bit of beauty, though, and despite the skinny dimensions Lenovo has still managed to squeeze in six speakers with back-to-back subwoofers.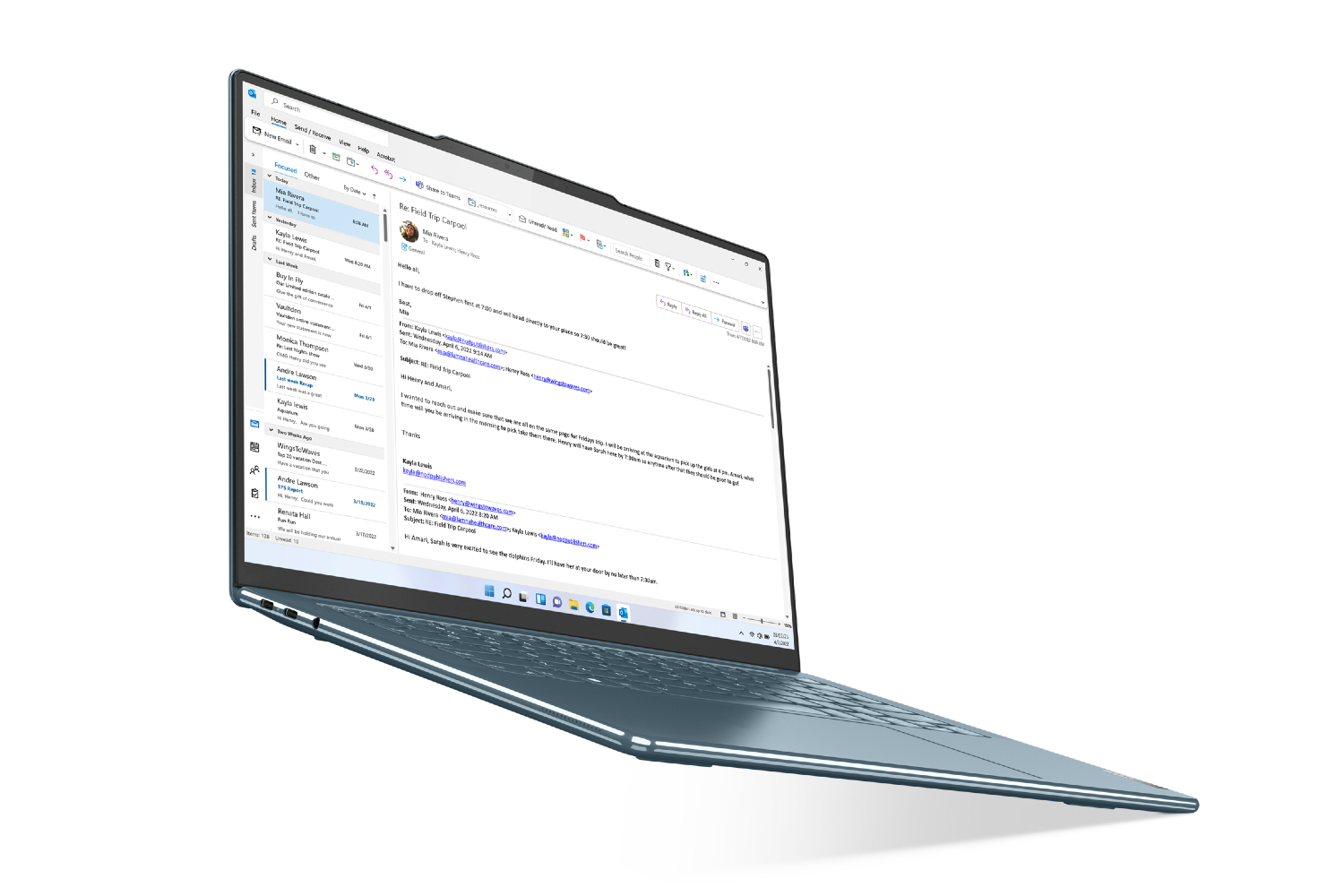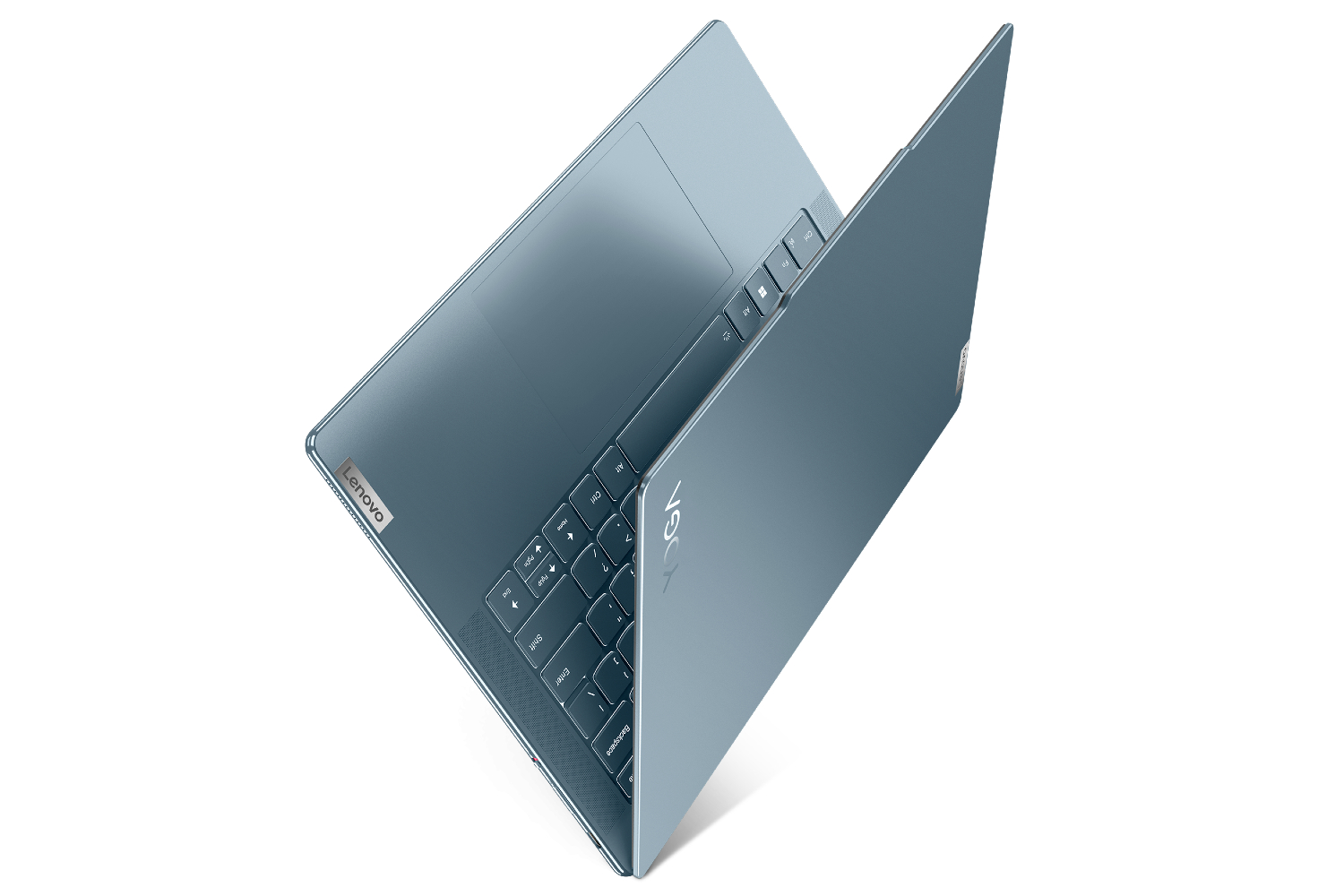 Lenovo might've decided not to make any more Legion gaming phones, but you're in luck if you fancy one of its Legion gaming laptops. The company has introduced multiple new models to its range, including a new 14in version called the Legion Slim 5, plus the 16in 7, 7i and 5i.
The 'i' versions offer 13th Gen Intel chips up to Core i9-13900H, while the others use up to AMD Ryzen 9 7940HS, but you can have up to 32GB of DDR5 RAM, as much as 1TB storage, and up to NVIDIA GeForce RTX 4070 graphics no matter which processor you opt for.
UK pricing hasn't been confirmed yet, but the Yoga Pro 9i starts at €1700/$1700, the Yoga Slim 7 at €1500, and the Legion Slim range starts at $1200.