Dynaudio Music: don't think, just listen
Meet the intelligent wireless music system that learns your music tastes – and creates bespoke playlists at the touch of a button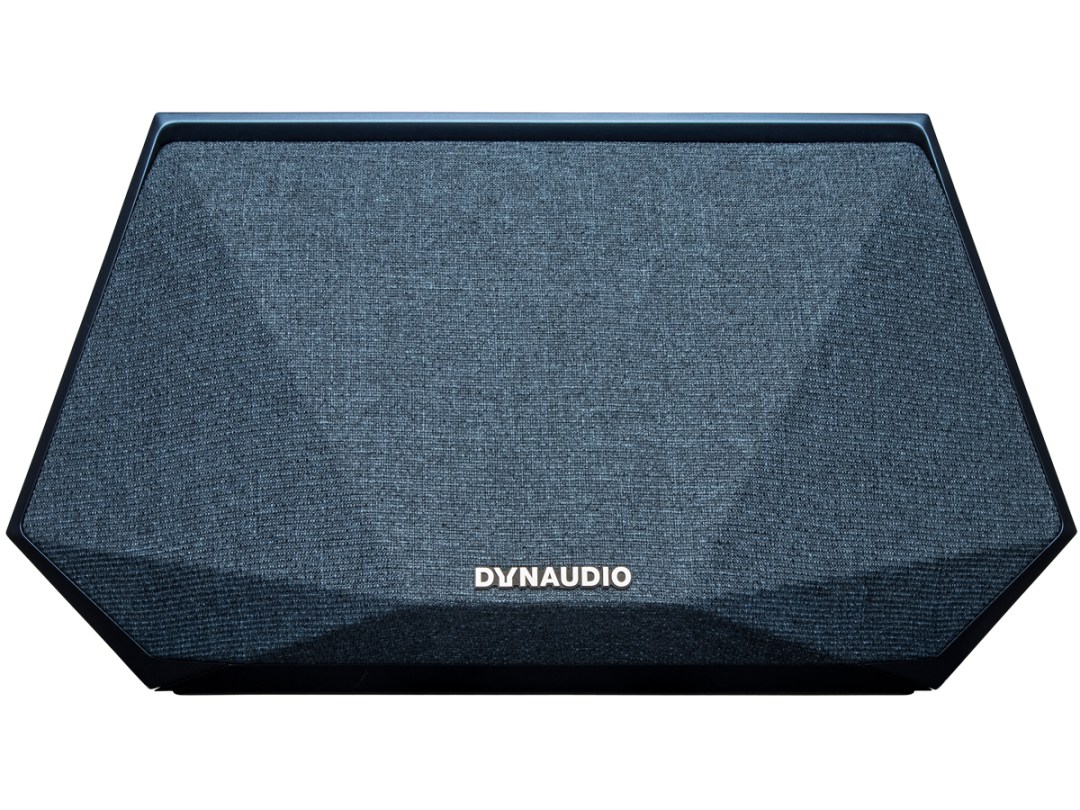 Don't get us wrong: choices are great. Stuff holds that the ability to choose which phone to buy, video game to gorge on or laptop to lust after is a fundamental human right.
But there is such a thing as having too much choice. Take listening to music. The advent of streaming services such as Spotify and TIDAL has given us access to the entire recent history of recorded music with just a few taps, swipes and text searches, wherever we are. Want to listen to a rare Captain Beefheart B-side or a forgotten Fatboy Slim single? It's all there for you online.
But instead of actually listening to music, what do we do? We spend our time trawling through these vast music libraries, befuddled by endless recommendations and 'most populars', agonising over which of our favourite internet radio stations to listen to, or scrolling through all the songs on our network drive. More choice, more faff. Less music.
Automatic for the people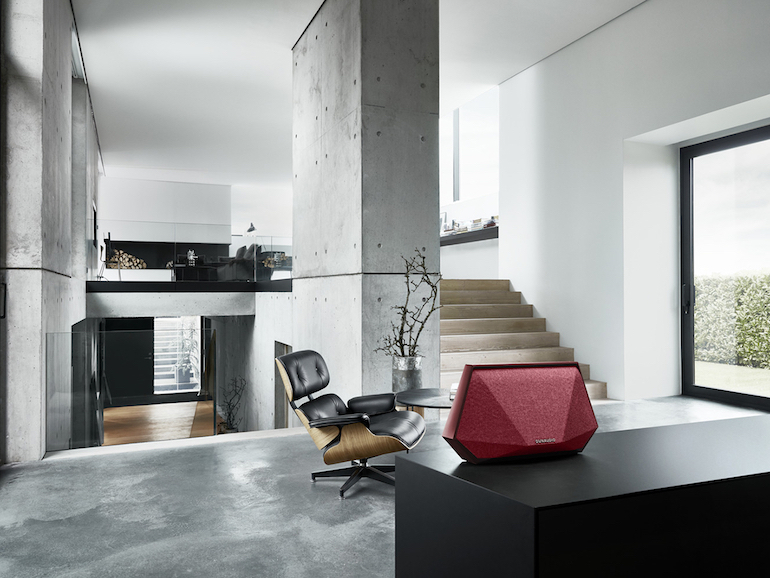 That's where a Dynaudio Music can help. This intelligent music system will learn your musical tastes, chooses songs it knows you like (or will like), and plays automatically-generated radio stations with one touch of a button – a button on the speaker itself.
How does it achieve this? Using its Music Now algorithm, it scans your listening history and daily habits, takes into account any personal preferences you specify, and constructs its smart playlists automatically.
"By collecting what the user likes and combining this with a wealth of music data in the cloud, Music Now provides a continuous blend of personal familiarity and discovery," says Sally Clayton of Audiogum – the British company that helped build Music Now. "Since it's cloud-based, once set up you can assign Music Now to a preset on the Music speaker, so it's always available at the click of a button, without even needing the app."
The free Dynaudio Music app for iOS and Android connects to TIDAL and uses sophisticated algorithm-y goodness to generate its smart playlists.
So you can say 'so long' to the days of endless scrolling. This is as simple as turning on a radio – only this station plays all your favourite music and is free from any DJ prattle.
One-touch play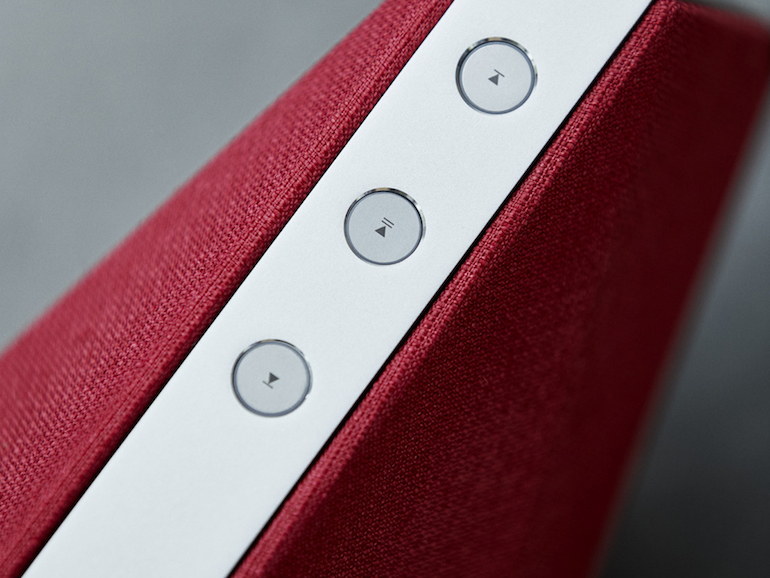 It couldn't be easier to access these playlists, either. Each system in the Music range (see below for more) has five presets, which can be filled with anything accessible from the app, including Music Now playlists, radio stations, single songs and regular playlists from TIDAL. All you have to do is press the button on the system and you're listening.
Dynaudio Music aims to make your life easier in other ways, too. It's the first music system that does its own feng shui: sensing where it's been placed in the room and optimising its sound accordingly. Plonk it in the corner, tight against a rear wall, or slap bang in the centre of the room – its RoomAdapt technology continually monitors its position via a built-in microphone and adjusts the speaker's tonal characteristics to deliver the best performance possible.
Essential musical details will always be clear, too, thanks to NoiseAdapt. Even when the room is full of chatter and the speaker volume is low, you don't need to crank it up or tinker with the tone controls to hear your tunes properly. The speaker does it all for you.
And there's good reason to expect it to do a good job of it: Dynaudio's been refining the processing technology at its heart for years, whether in high-end hi-fi, professional studio monitoring or in-car audio systems.
Meet the Music range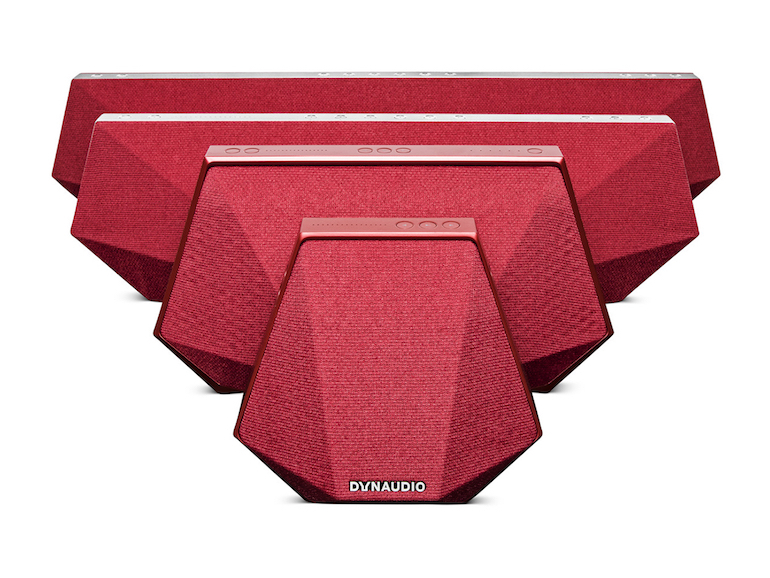 There are four models in the Music range: Music 1, Music 3, Music 5 and Music 7.
If you're looking for a pocket-rocket, Music 1 delivers. Containing a 1in soft-dome tweeter, a 4in woofer, 80W of amplification and a built-in rechargeable battery that'll give you up to eight hours of continuous listening, it's ready for home, garden and outdoor adventures. Music 3 takes things up a notch, containing two 1in tweeters and a 5in woofer backed by 120W, alongside the same eight hours of rechargeable battery use.
The aluminium-framed Music 5 and Music 7 are designed to command your living spaces. The former boasts two 1in soft-dome tweeters, two 3in midrange drivers and a single 5in woofer, plus a digital optical input. The latter goes a step further with a twin 5in woofer, plus an HDMI input with Audio Return Channel so you can use it as a soundbar under your TV. And with 250W and 300W respectively, you can be sure they'll fill the largest of lounges with Danish hi-fi sound.
All stream music via Bluetooth aptX and Wi-Fi. All feature access to TIDAL and internet radio, and have USB inputs compatible with iOS audio. All use the proprietary MSP cone technology and soft-dome tweeters found in Dynaudio's highest-end speakers. And all are clad in bespoke wool suits from Danish textile house Gabriel. Which one is right for you? Now, that's a choice Dynaudio Music can't make for you…
To find out more about the Dynaudio Music range, click here.