Sony Walkman family expands with new NW-A306
Baby premium media player promises high-end build to match stellar sound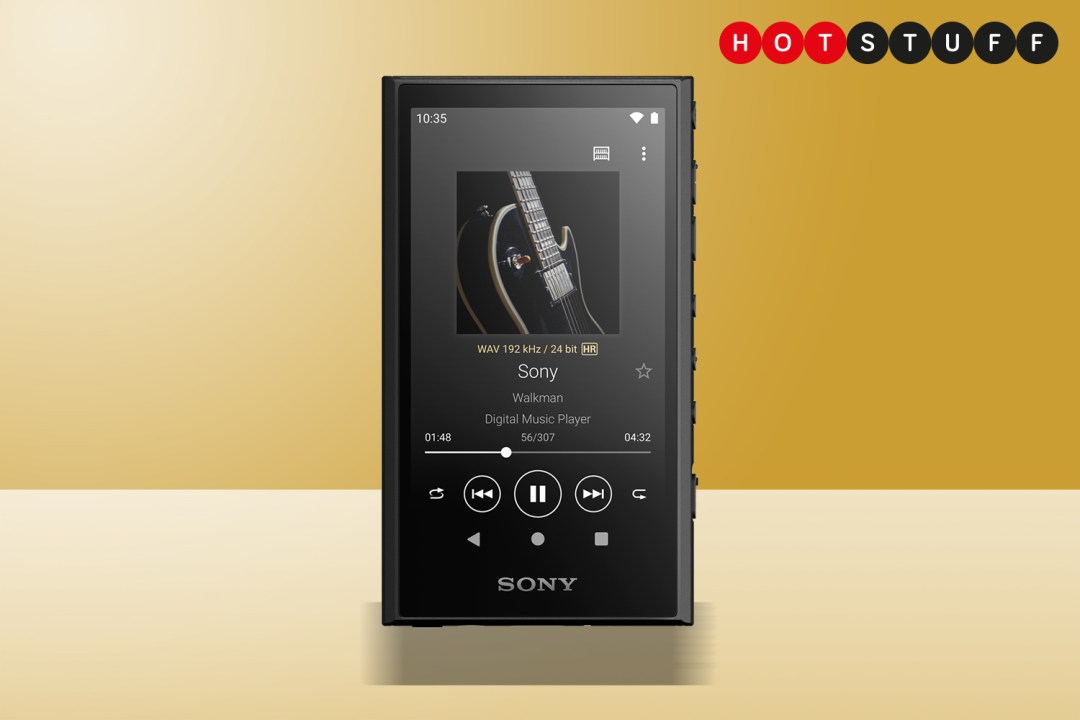 Sony continues to fly the flag for mainstream media players, with its latest release being about as affordable as these things now get. For music fans not content with streaming songs through their smartphone, the Sony NW-A306 brings DSD playback, a bigger battery and the all-important headphone port for £349.
It borrows most of its styling from Sony's top-tier Walkman models, including a frame milled from aluminium and oversized playback buttons at the side for skipping tracks or upping the volume without having to pull the thing from a pocket first. At 113g it's something of a featherweight, with a 3.6in touchscreen for controlling the Android operating system.
Sony has also used the same reflow solder on the internal circuity, which foregoes the usual lead for gold to cut down on electrical interference. The firm's S-Master HX digital amp makes an appearance too, with native DSD support, and reduced distortion and noise compared to the DACs powering most of today's phones.
Naturally there's Bluetooth on-board for those who still want to cut the cord, with DSEE Ultimate upscaling tech to improve low-bitrate tunes. Sony has improved its algorithms this time around, promising greater benefits for CD-quality 16-bit, 44kHz tracks even with lossless codecs.
Battery life has also grown considerably over Sony's previous entry-level Walkman, with enough juice to manage 26 hours of streaming music, or 36 hours of local FLAC playback at 44kHz. There's 32GB of on-board storage for holding a decent-sized music collection, plus a microSD card slot for adding extra capacity if you've got an extensive selection of FLACs and MP3s.
The Sony NW-A306 will be available to order directly from the Sony website later this month, in black and blue colours, with prices starting from £349.