Razer's prototype laptop is a triple-headed gaming beast
Project Valerie packs three 17in 4K monitors – that's nigh-on 25 million pixels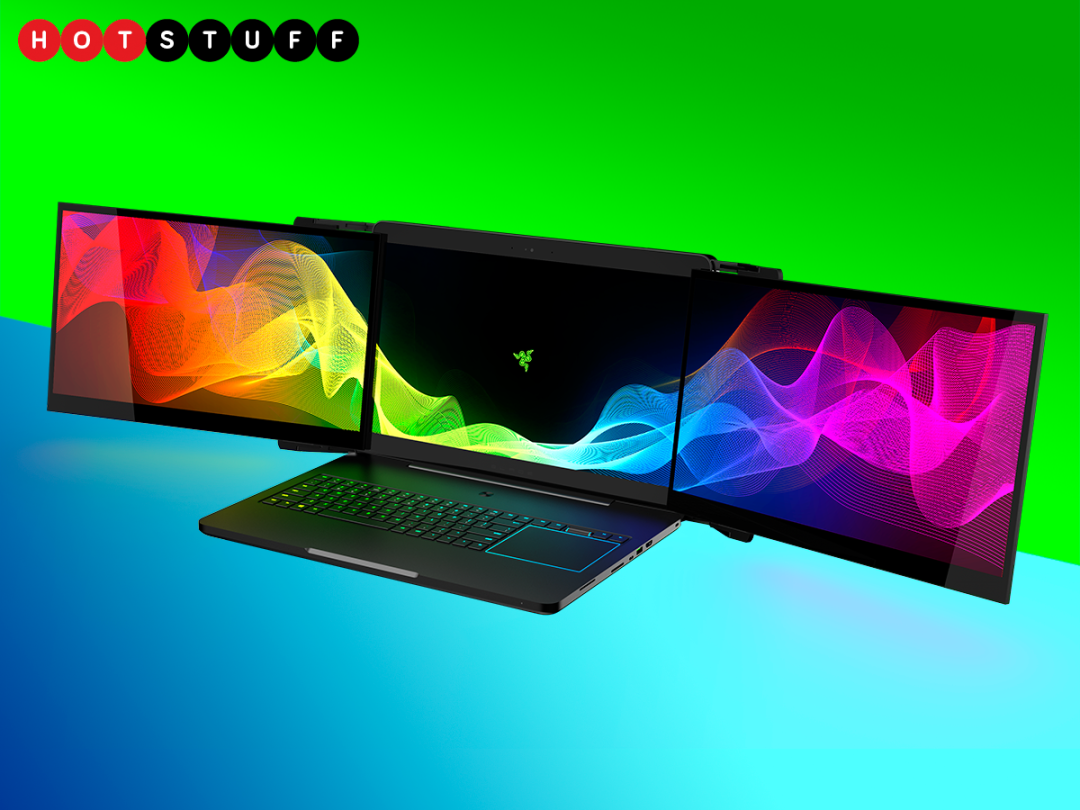 If portability is your priority, gaming laptops have never been the best choice – but Razer's latest prototype takes things to ludicrous extremes.
With three 17in monitors and an insane amount of processing power under the hood, it's about as far from a MacBook Air as you can go. And yet… we want one. Just look at it: each of the monitors – which slide out into their wraparound arrangement in jaw-dropping automatic fashion – has a 4K resolution, and there's a scorching Nvidia GTX 1080 graphics card to power all those pixels.
In fact, it smashes through the requirements for HTC Vive and Oculus Rift too, so if the three screens aren't providing enough immersion, you can simply strap on a VR headset.
Right now the Valerie is just a concept, so there's some way to go before it hits the shops. But if and when it does, be prepared to pay a pretty penny for all that power.