10 gaming apps to download this weekend
We've picked 10 of our current Android and iPhone gaming app favourites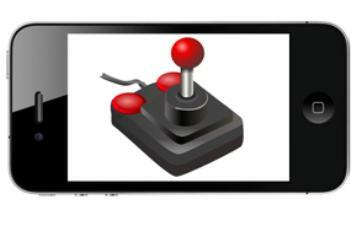 Mobile phones are the new games consoles. Celebrate their fun new status by loading yours with some tasty gaming apps. We've picked 10 of our current Android and iPhone favourites…
Paper Boat Race iPhone, 59p
Guaranteed to make you look stupid, but you'll love it. This is a traditional racing game with a twist – you need to blow into your iPhone's microphone to make your paper boat go faster.
Blow Up Android, $2.99
A brief glance might bring thoughts of Angry Birds, but this is less flingy and more strategic. Plant various charges of dynamite around each structure in a bid to topple it in a single boom. Just make sure you don't turn the panda into pink mist.
Glass Tower 2 iPhone, £free
Fifteen levels of free glass-smashing fun. And it's more than wanton vandalism – smash the blue blocks strategically so as not to break the red ones. The whale music is at odds with the destructive gameplay, but that won't stop you rushing off to buy more levels.
Dot 2 Android, £free
Tilt your silver sphere left and right through the Tron-style landscape, gobbling up the blue balls and avoiding the ruby pyramids. Simple slalom action made more tricky by your sphere growing fatter with ever blue blob consumed.
Gorillaz: Escape to Plastic Beach iPhone £1.19
Designed by the pen of Gorillaz illustrator Jamie Hewlett and with a soundtrack of the band's tunes, what this accelerometer-controlled 3D hang-glider jaunt lacks in gaming depth, it makes up for with immersive graphics and audio.
Pocket Racing Android, £2.49
Top-down, pared-down racing. No accelerator to mess around with here – just touch the left side of the screen and it turns left, touch the right and it turns right. Smooth driving is rewarded with higher speed. Simple but deceptively difficult.
Totemo Android, £1.50
Great-looking puzzler with a totem-esque front man who babbles "tips" and potted wisdom at you between levels. Make all the symbols disappear without any left over and you're off to the next level. Ambient background music will soothe even the most savage commuter.
Stick Golf iPhone, £free
Remember when golf games were a matter of pointing in the direction of the hole, judging your shot on the power bar and hoping for the best? Remember how fun that was? Welcome back.
Radiant Android, £free
Paying homage to Space Invaders has been done many times, but Radiant is one of the better  attempts. It's deliberately retro and the chunky visuals scream 80s-style coin-operated arcade games. Playing the role of a spaceship pilot, your only challenge is to destroy asteroids and aliens.
Flick Kick Football iPhone, 59p
Paper Toss proved that flicking scrunched up bits of paper into a bin is a very addictive affair. Flick Kick Football comes with the same slice of addiction. Think Paper Toss, but with a goal, goalie and various configurations of defenders in a wall. Lob it, curl it and get a bonus points for particularly skilful shots inside the posts or just under the crossbar.
Related stories
– 20 best Apple apps of all time
– 10 best Android apps of all time
– 10 games you need to play this summer