13-inch MacBook Pro with Retina Display is official
Apple brings the super-sharp Retina Display to its thinnest, lightest MacBook Pro yet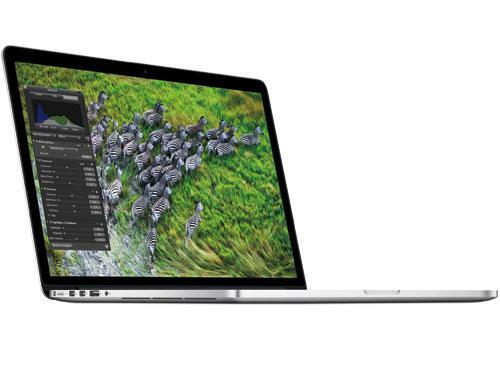 Apple has unveiled a 13-inch MacBook Pro with Retina Display – and it's the thinnest and lightest MacBook Pro ever.
Apple's Phil Schiller pulled the wraps off the new MacBook Pro at today's launch event in San Jose, California. Its 13.3-inch display boasts a resolution of 2560 x 1600, making it the second sharpest screen on a laptop (the first being the 15-inch MacBook Pro with Retina Display unveiled earlier this year). And despite that, it's around 19mm thin and around 1.6kg in weight.
There's no optical drive on board, but it comes with dual Thunderbolt ports, USB 3.0, an HDMI output and an SD card slot. There are side-mounted speakers which Apple claims are better-sounding than the previous generation's, despite the thinner body. There's a 720p HD FaceTime camera too.
Processor options are Intel Core i5 or i7, backed up by a minimum of 8GB RAM, Intel HD 4000 Graphics and 128GB of flash storage (no HDD option at all on this model, but you can go up to 768GB with flash). The battery can last up to seven hours.
The 13-inch MacBook Pro with Retina Display is available today, with prices starting at £1,449. The existing 13-inch MacBook Pro range will continue to be sold, so you don't have to go totally high-end if you don't want to.
1080p phones set to hit next year, courtesy of Samsung and LG