3G iPhone incoming, says AT&T
We love the iPhone, here at Stuff. You probably already know that. It's a top phone, but there is one glaring omission which has been worrying a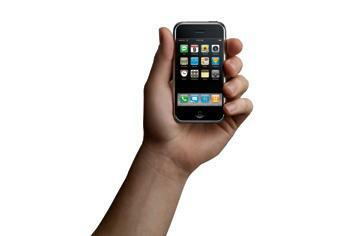 Well, it soon will. That's according to US phone superpower AT&T, the iPhone network provider across the pond. When quizzed on a 3G iPhone at a posh do this week, AT&T chief executive Randall Stephenson said 'you'll have it next year'. Mmm, vague.
The iPhone trundles along on 2.5G, but Apple supremo Steve Jobs did mention at the iPhone's launch there would be a 3G version at some point, but said battery limitations prevented Apple from releasing one right there and then. Presumably these issues will be resolved.
It's certainly not the first time 3G iPhone talk has hit the headlines; Taiwan rumoured it in August, and a leading news source said something similar in June.
Various Anna Lysts are locking horns over whether AT&T's leak of info was a bad move. There have been reports that iPhone uptake in Europe, particularly in the UK, has been slow.
Maybe folks are waiting for the 3G model, or maybe they've been living in a cave, blindfolded, with their fingers in their ears. On Mars.
Meanwhile, the iPhone went on sale in France this week, costing €550 (£390). But because of French law, mobile operator Orange, who's selling the iPhone in France, has to sell an unlocked version. The unlocked iPhone is €650 (£465), a huge chunk-o-change off the €1,000 it was expected to cost.
To France!
Essentials
Apple iPhone
Price: £270 (with contract)
On sale: Out Now
Contact: Apple