3's Skype mobile – hands on
[intro]3 mobile's new Skype-enabled phone could help bring VoIP to the masses[/intro] I was up horribly early this morning to appear on BBC Breakfa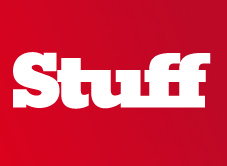 [intro]3 mobile's new Skype-enabled phone could help bring VoIP to the masses[/intro]
I was up horribly early this morning to appear on BBC Breakfast, talking up 3 mobile's latest attempt to turn a profit and slow its high customer churn. After video calling, music downloads and mobile TV, 3 is now bringing mobile Skype to the masses with a brand new handset that offers free voice-over-IP (VoIP) calling and instant messaging.
The dinky candy bar handset with 2MP cam, available in matt black or white, works as a normal 3G mobile phone (it doesn't offer video calling, but hey) with the added benefit of a big Skype button that allows you to call other Skype users for free.
Naturally, 'free' has some caveats – you'll need to sign up to a £12 a month contract or top up with at least £10 per month on Pay As You Go in order to continue to use the Skype service.
Plus you'll need a bunch of friends and family on the Skype network – because the phone doesn't offer bargain basement Skype Out calls to landlines or mobile numbers.
So we're not talking about a revolution here – particularly as 3's high-end X-Series phones already offer Skype calling – but it does mean we're likely to see a lot more teens using Skype. Which is great news for eBay, which recently wrote off over $1bn dollars from its painfully expensive acquisition of the VoIP service.
It's currently estimated that just 70m of Skype's 250m users are actually active – which means VoIP is a long way from the critical mass it needs before it starts challenging mobile and fixed line businesses.
Still, this new Skype handset works well, particularly as it uses 3's voice network to maintain call quality between the handset and the VoIP network. And as long as you stay within a 3 network (that's UK, Ireland, Italy, Denmark, Sweden, Austria, Hong Kong and Australia) you can chat away without having to worry about anything except tongue calories.