4GB in your Palm
Meet the first hard drive palmtop in the UK - PalmOne's mighty 4GB LifeDrive. You've read rumours for the past few months. Now read the facts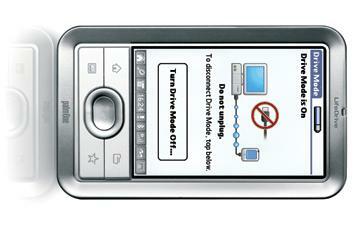 LifeDrive rumours have been flying round the tinternet for ages, but now it's official – PalmOne's 4GB palmtop is coming to the UK.
You won't have to wait long, either, as this prince of palmtops is going on sale in June for £330. As well as the fat hard drive, the big new improvements are a vastly improved syncing app called LifeDrive Manager, build quality to rival a Tag Heuer and more pre-loaded software than you can shake a stylus-sized stick at. It has Wi-Fi and Bluetooth too.
Having had a hands-on play with the LifeDrive, we can safely say you'll be very impressed. The design is smart – albeit a touch chunky – and the battery life is surprisingly good considering there's a hard drive in there.
Pick up Stuff's July issue on June 3rd for the full lowdown.